6 Celebrities With the Strangest Side Jobs
It's hard to find a celebrity who hasn't attached his or her name to a product or company. Most often, the rich and famous are quick to get behind clothing brands, perfume lines, and various foods, but that isn't always the case. From interior design to diamond mines, here are six celebs who have unusual side ventures that certainly stray off the beaten path.
1. Carmen Electra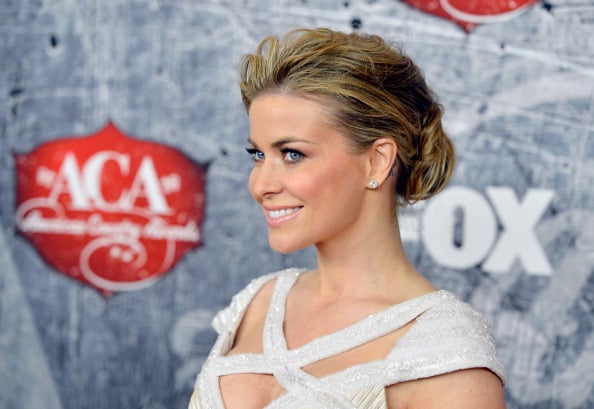 Electra, who has been in Baywatch, Scary Movie, My Boss's Daughter, and Date Movie, among others, is also in the stripper pole business. The Carmen Electra Portable Stripper Pole Kit aims to teach both novice and experienced pole dancers how to use their pole as a means of exercise. This isn't the first time Electra has ventured into the exercise industry, either. She also has a series of aerobic striptease DVDs, titled Aerobic Striptease, Fit To Strip, Advanced Aerobic Striptease, and The Lap Dance & Hip-Hop.
2. Kevin Costner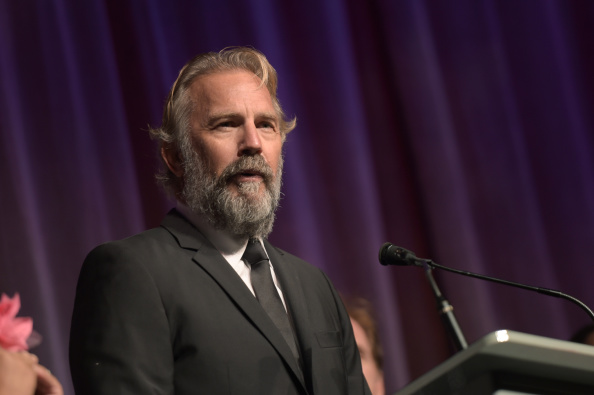 You may know Costner as the all-star actor who's starred in major movies like Dances with Wolves, Field of Dreams, and Mr. Brooks, but this talented Hollywood star is also invested in the environment. Business Insider writes that in 1995 he began developing oil separation machines, and that the eco-friendly actor purchased a company specializing in oil-water separations, Ocean Therapy Solutions, for $24 million. Business Insider reports that the government used six of Costner's company's machines in 2010, and BP ended up leasing 32 of them after a successful test run. Who would have thought Costner had so much going for him on and off the big screen?
3. Venus Williams
Williams is well-known for her superior tennis skills, but when she isn't playing, she's found another venture to occupy her time. In 2002, she launched a Jupiter, Florida-based design firm, VStarr Interiors, and saw instant success. According to the Sun Sentinel, Williams's interior design firm's portfolio consists of clients who are in the NFL and NBA, and also includes well-known hotels and production sets.
In her Sun Sentinel interview, Williams said there are some similarities between running a business and playing on the tennis court. "You start at the bottom and learn along the way. That still doesn't mean they believe you can do the job," she told the publication. "But I enjoy the process. I enjoy the battle."
4. Akon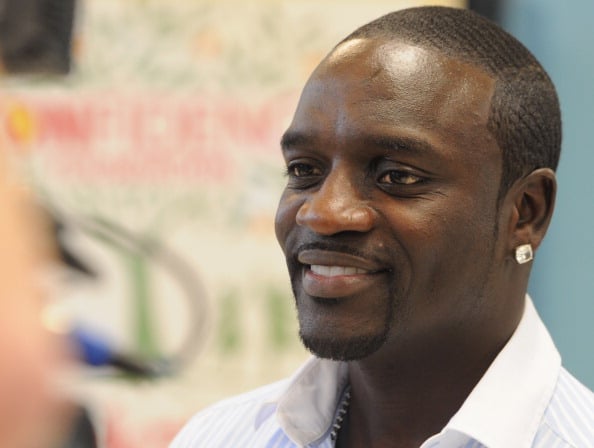 Perhaps one of the most interesting celebrity ventures belongs to Akon. Elite Daily writes that in 2005, the rapper purchased a diamond mine in Africa. Akon has never revealed exactly how his purchase came to be, but in an interview with The Independent, he said, "Diamonds are always going to be selling, people are always going to get married, black people will always want to shine and bling-bling."
He added: "I always felt like if you get to a point where you've got enough money to invest in something real, you gotta invest in anything that's related to a natural resource because that's gonna be here forever — so you might as well invest in something that's gonna be here, rather than invest in something that's gonna wear out. I know for a fact that these are going to be selling forever."
If you ever see Akon sporting a dazzling diamond, there's a good chance he got it from his South African mine.
5. Clint Eastwood
When Eastwood isn't starring in blockbuster hits such as Gran Torino, Million Dollar Baby, and Unforgiven, he is running his two businesses: Mission Ranch Hotel and Restaurant and Tehama Golf Club. His California-based ranch, which he purchased in 1986, resides on 22 acres and consists of 31 hotel rooms and a restaurant, according to Mission Ranch's website. Eastwood rescued the property from becoming a spot for condominium development and had each of the property's buildings renovated to reflect a different architectural period.
Tehama Golf Club, also located in California, includes an exquisite 18-hole golf course. "The beauty of the land is what drew me here years ago. Unquestionably one of the best places to live on the west coast. Tehama is an extraordinary community with its awe-inspiring surroundings and exclusive homesites," Eastwood said to Rich Journey.
6. Will Ferrell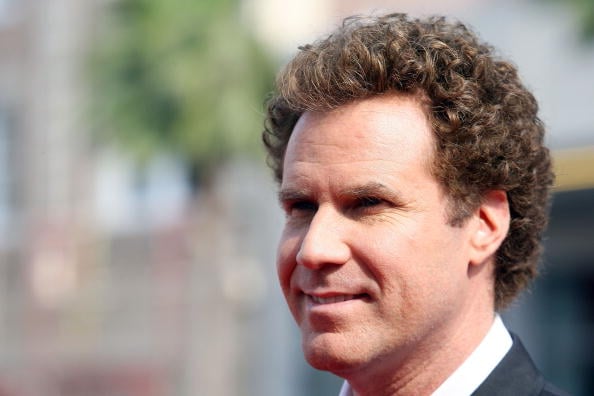 Ferrell has found a way to make people laugh even when he isn't on the big screen. Ferrell, along with Adam McKay and Chris Henchy, created Funny or Die, a comedy video site that was started through Gary Sanchez Productions and combines user-generated and original content. According to The Hollywood Reporter, the idea for the site first came out of a 2007 brainstorming session. Over the years, that idea has transformed into a profitable business.
The site first showed success with the video The Landlord, which featured McKay's then 2-year-old daughter yelling at Ferrell while she drank a fake beer and tried to collect rent from him, per THR. "We never wanted it to be forced and sweaty. Just a cool, fun thing to play around with," Ferrell told the publication.
More from Entertainment Cheat Sheet:
Want more great content like this? Sign up here to receive the best of Cheat Sheet delivered daily. No spam; just tailored content straight to your inbox.