6 Cities to Live Out Jack Kerouac's 'On the Road' Adventure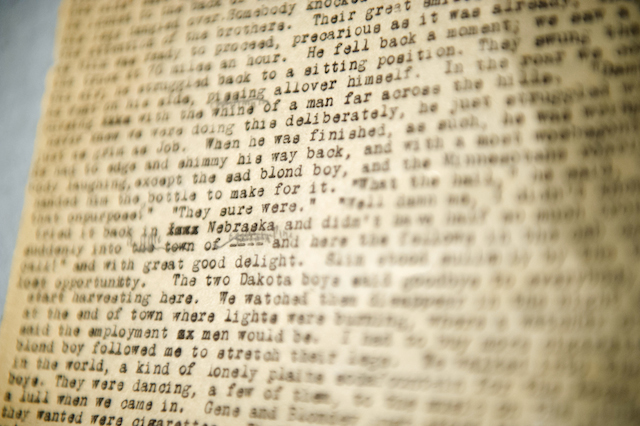 Jack Kerouac's 1957 novel, On the Road, has inspired countless restless young people to hit the road in order to find themselves since its publication, inspiring artists and writers and musicians from Kerouac's fellow Beat poets to the hippies to the punks. The novel is basically a non-fiction account of Kerouac's own travels across the country by car and bus between 1947 and 1950. The publishers insisted that the names in the book be changed, but the adventures are more or less what happened to Kerouac and his muse, Neal Cassady, during those turbulent years as they hit the road, visiting friends, listening to jazz music, and seeking out Cassady's homeless father.
While many of the places that Kerouac and his friends visited over sixty years ago are either gone or completely different than they were when the Beats stormed through, America is still a country defined by its vast, open roads. The best way to really see the U.S. is to travel it the way Kerouac did, on a road trip from coast-to-coast, stopping in some of America's biggest cities. Here's a list of some of the places that Kerouac stopped during his travels during those three years and what he did in those cities, but keep in mind that the out-of-the-way towns and the simple action of driving are also key aspects of the journey. Dennis Mansker has created some great interactive maps of Kerouac's journeys in On the Road as a way to better plan your trip, and here is a hand-drawn map from the man himself. Now get ready to hit the road.
1. Location: New York City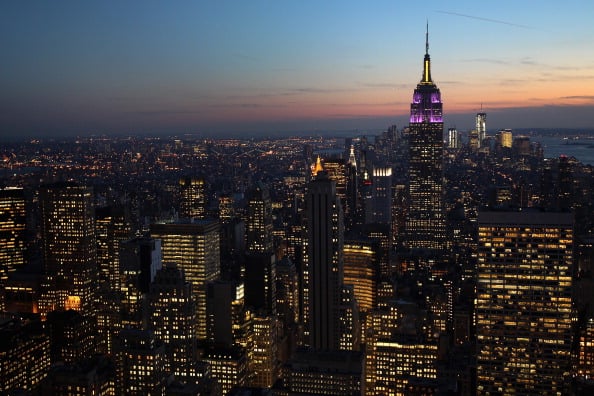 What Jack did: Kerouac was living in New York City, recovering from a recent divorce, when he met Neal Cassady (who is referred to by the fictional name Dean Moriarty in the novel). Cassady instantly inspired Kerouac, and the book is as much about their friendship as about traveling. Kerouac's travels begin and end in New York. When he returned from his road trip in 1951, he wrote the manuscript for On the Road in three weeks on a massive scroll while taking Benzedrine in his apartment at 454 West 20th Street.
What you can do: There are innumerable ways to occupy yourself amongst the hustle of bustle New York. To capture the spirit of Kerouac's age, try grabbing a drink at the White Horse Tavern (567 Hudson St), what New York Magazine refers to as the "nostalgic high temple of the Alcoholic Artist." The White Horse was a favorite Beat destination, playing host to names such as Dylan Thomas, Bob Dylan, Hunter S. Thompson, and Kerouac himself. Another essential Beat stop is the Greenwich Village basement venue, the Village Vanguard. The Village Vanguard opened in 1935, and Kerouac performed jazz poetry here in the 1960s.
Kerouac also found spiritual solace in visiting the beautiful, gothic St. Patrick's Cathedral (at 50th Street and 5th Avenue), a site featured in his experimental novel Visions of Cody. Later, view the panoramic sprawl from the observation deck at the Empire State Building, then take a peaceful stroll through lush and vivacious Central Park.
No trip to New York City is complete without a stop at Times Square, where On the Road narrator Sal Paradise reflects on "The absolute madness and fantastic hoorair of New York with its millions and millions hustling forever for a buck among themselves, the mad dream…"
2. Location: Chicago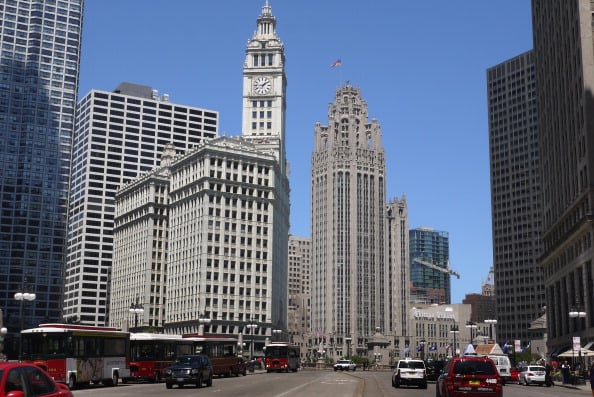 What Jack did: Chicago is best known for blues music, but Kerouac went there to "see the hootchy-kootchy joints and hear the bop," as well as stay up all night drinking with Neal. On his first blast through the city, Kerouac just spent a night at the Y after arriving via Greyhound. Kerouac was fascinated by how Chicago seemed stuck between being an Eastern city and being a Western city. When he came through with Cassady, the pair spent some time on the Loop, noting the "screeching trolleys, newsboys, gals cutting by, the smell of fried food and beer in the air, neons winking." Chicago was a quick pit stop for the Beat crew.
What you can do: The Loop district isn't quite the same area it was in Kerouac's time — in a twist that might make the Beat generation scowl, this area is now home to the city's financial district, according to BBC. For a 21st-century take on this city, visit Navy Pier, which is home to an abundance of restaurants and amusements, along with regular fireworks displays. To relive rambunctious night reminiscent of Kerouac's whirlwind visit, visit Green Mill, a bar known widely for its drinks and jazz performances. It'll be 4 a.m. before you know it!
Visitors may also want to check out landmarks like America's second tallest building, the Willis Tower, and the Art Institute of Chicago, which is home to celebrated paintings by Claude Monet, Auguste Renoir, Paul Cézanne, and Vincent Van Gogh, among others.
3. Location: Denver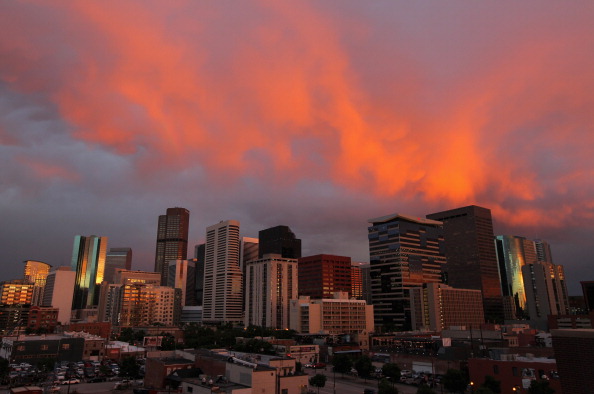 What Jack did: Denver was a major meeting point for the Beats, and the place where Kerouac helped Neal Cassady search for his long lost father. Denver is famously name-checked in Allen Ginsberg's ground-breaking poem "Howl" and Neal Cassady's autobiography, as well as On the Road. Though the area is now gentrified, the skid row that was Larimer Street was where Kerouac and Cassady did much of their searching for the elder Cassady. The group also spent much time in the jazz clubs in Denver's 5 Points neighborhood, which at the time was the heart of the city's African American community and hosted performances by Billie Holiday, Duke Ellington, and Miles Davis among other jazz legends.
What you can do: The rough and tumble area where the Beats hung out is now a hip Denver neighborhood called LoDo (lower downtown). The area has an array of restaurants, outdoor areas, and microbreweries. What better way to pay homage to this eclectic group of artists than with a few cold beers? Check out some of the old Beatnik haunts in downtown Denver, such as the simple and timeless El Chapultepec (1962 Market Street), where Ella Fitzgerald and Frank Fitzgerald once graced the stage.
Nearby — just as Sal Paradise stopped to watched a softball game on nearby Welton Street — visitors can take in a game of baseball at Coors Field. While here, taste some local brews at the Rooftop, which offers a breathtaking view of Denver and its surrounding areas. Other popular sites include the Botanical Garden and Red Rocks Park and Amphitheater, which features over 900 acres of walking trails and sweeping Rocky Mountain views.

4. Location: New Orleans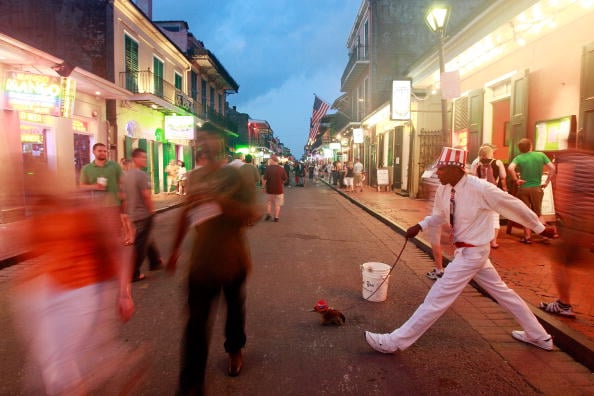 What Jack did: As the birthplace of their beloved jazz music, New Orleans seems like it would have been a must-see on Kerouac and Cassady's road trip, but they spent most of their time in Louisiana visiting old friend and Beat patriarch William Burroughs at his home outside the city. Some exploring of New Orleans happens, but mostly Kerouac observes Burroughs's bizarre lifestyle and soaks up the elder's advice. Burroughs at that time was in a period of heavy morphine addiction while his wife Joan was hooked on Benzedrine, a popular upper, which made them a bizarrely incompatible mess.
What you can do: Begin with a taste of the city's culture by touring the historic French Quarter. New Orleans Online notes that this district's gorgeous architectural nuances are a mixture of Spanish, French, Creole and American styles. When you're feeling hungry, try some of the beloved down-home cooking at Elizabeth's (601 Gallier Street), a restaurant overlooking the Mississippi River.
Just a couple minutes away, visitors can top off their meal with a visit to Snug Harbor, one of the most renowned jazz bistros in New Orleans. Walking several blocks farther, visitors will be greeted by the renowned nightlife hotspots lining Bourbon Street — all these libations would make Kerouac proud.
5. Location: San Francisco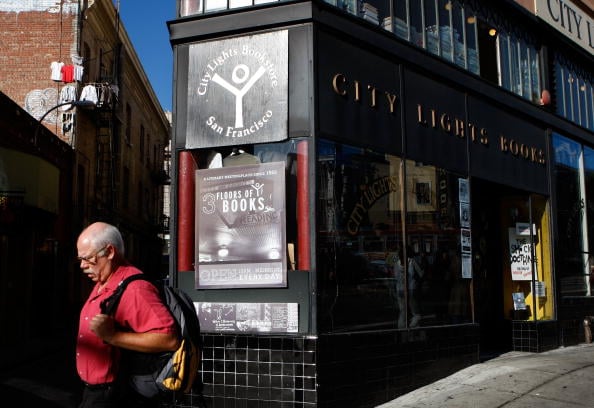 What Jack did: San Francisco is the most famous of the Beat towns, and there are plenty of Beat attractions there. When Kerouac was in San Francisco he was mostly scrambling for work and women and time to actually see his friend Neal, who was also scrambling for work and women. Kerouac really hung out in places in San Francisco you can still visit today, like poet Lawrence Ferlinghetti's City Lights bookstore, and the Vesuvio Cafe.
What you can do: "We can't go any further 'cause there ain't no more land," yells Dean as the On the Road tandem rolls into San Francisco. Most of the Beat activity in San Francisco was focused in and around the North Beach neighborhood. Visit the famous Telegraph Hill (and climb all 400 steps) for a panoramic view of the cityscape. Nearby Coit Tower offers a similarly phenomenal view.
Ferlinghetti's City Lights Books is one of the city's most legendary Beat hangouts, and is one of the most prominent independent booksellers in the world. City Lights famously published Allen Ginsberg's controversial collection Howl and Other Poems. Just across the street, pay tribute to Kerouac et al at the Vesuvio Cafe, a favorite hangout among the group of artists.
Right there on the same block, you'll find the Beat Museum, featuring an "extensive collection of Beat memorabilia, including original manuscripts and first editions, letters, personal effects and cultural ephemera." Adult admission is just $8.
To cap off your visit with a spiritual turn, try a hike or cycle through Mount Tampalpais State Park's 50 miles of trails. On the Road's Sal was entranced by this site, calling it "the end of America," with "nowhere to go but back."
6. Location: Mexico City
What Jack did: One of the final trips in the novel, Kerouac and Cassady drive down through Mexico under the pretense of getting divorce papers for Cassady, cutting a swath of debauchery through a country with a relaxed police force and lots of easily available prostitutes and cannabis. The pair slept with prostitutes, smoked weed, and listened to crazy mamba music while south of the border, getting big kicks from the beautiful native girls. At the end of the trip, Kerouac got really sick with dysentery and Cassady ditched him. If you want to hear more about what Kerouac has to say about Mexico City, check out his book of poetry Mexico City Blues.
What you can do: Even the most ardent Kerouac fan probably doesn't want an itinerary based on this particular leg of the journey. You can, however, get into the spirit of things at the famous Mama Rumba nightclub, which features contemporary salsa accompanied by the house big band. Afterwards, slip into a milder form of debauchery by going on a mezcal tasting tour through some of the city's finest drinking establishments. One can't-miss spot is La Botica Mezcaleria (Campeche 396), where food and libations flow free — especially from this hotspot's extensive list of mezcals.
Additional reporting by Catherine Northington.
More from Entertainment Cheat Sheet:
Follow Jacqueline on Twitter @Jacqui_WSCS
Check out Entertainment Cheat Sheet on Facebook!
Want more great content like this? Sign up here to receive the best of Cheat Sheet delivered daily. No spam; just tailored content straight to your inbox.