6 Cool Indie Movies From the Indie King, Jim Jarmusch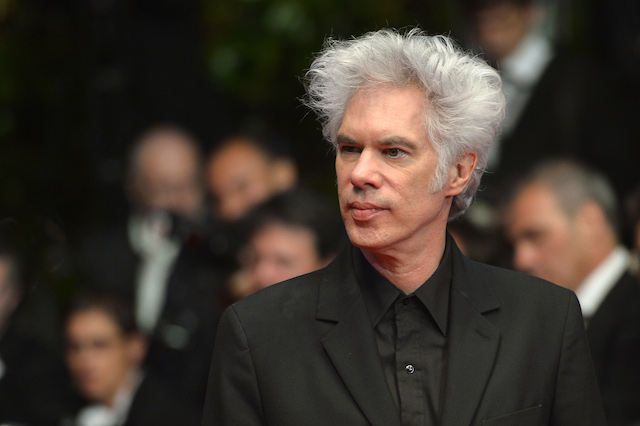 Director Jim Jarmusch is the king of indie movie cool. He's one of the most distinctive and influential directors in recent years who has produced many a cult classic. His most recent movie, the vampire romance Only Lovers Left Alive, is being called the best of his long career by some critics.
One thing that characterizes Jarmusch's creative vision is a strict adherence to his idea of artistic integrity based on the concept of what's cool. Jarmusch's movies are filled with cameos and soundtracks from rock musicians he admires, from Neil Young to Tom Waits to Iggy Pop to Jack White. He throws in quotes from and references to his favorite pieces of literature constantly. By the time you're done watching several of Jarmusch's movies, you know what the director's favorite art is, and it's some very cool stuff.
Here's a list of six of the director's best, and coolest, movies. Watching them will make you cooler not only for knowing the work of Jim Jarmusch, but also for becoming more familiar with all the other cool stuff that influenced him.
1. Night on Earth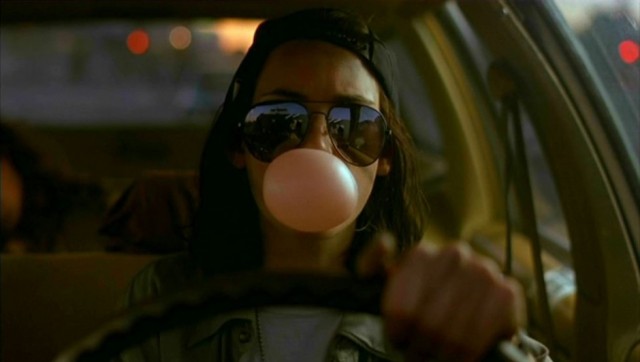 This 1991 film is composed of five vignettes that take place in taxi cabs. Each of the stories takes place at the exact same time at a different location in the world: one in Los Angeles, New York City, Paris, Rome, and Helsinki. The vignettes feature Jarmusch's signature simultaneously sweet, bizarre, and funny moments of chance human interaction. A young Winona Ryder is a particular treat as the tomboy cab driver in L.A. Giancarlo Esposito and Rosie Perez are hilarious interacting with the incompetent East German cab driver and former clown Helmut, played by Armin Mueller-Stahl. Each vignette is so good it makes you think the next one can't possibly top it, but Jarmusch manages to surprise each time.
2. Coffee and Cigarettes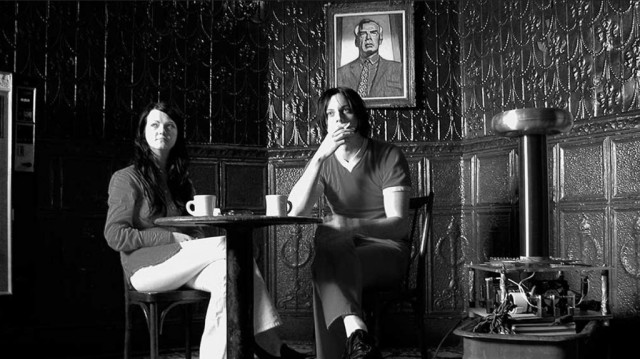 Coffee and Cigarettes also uses Jarmusch's vignette style to pay tribute to the simple art of conversation that is sparked by the lovely, stimulating combination of caffeine and nicotine. It's also a treat to see a litany of Jarmusch's favorite musicians and actors interacting in these contrived situations. A strung-out Bill Murray getting lectured about homeopathic remedies by RZA and GZA is one of the funniest moments, as is Tom Waits and Iggy Pop awkwardly, passive-aggressively insulting each other while pretending they've quit smoking. Cate Blanchett acts against herself as an uptight Hollywood star and her no-good vagabond cousin. Jack White builds a Tesla coil (another one of Jarmusch's obsessions) but fails to impress.
3. Dead Man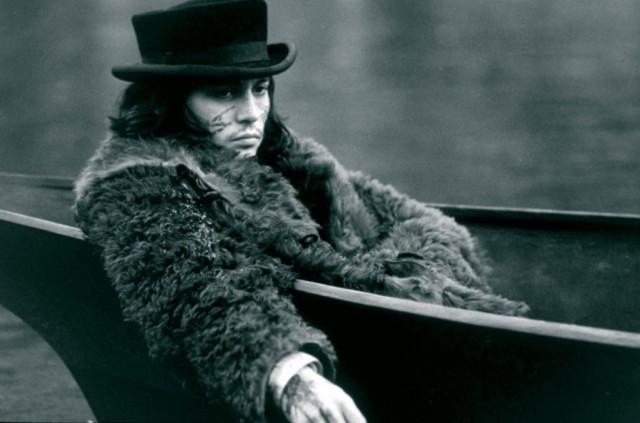 Dead Man is considered by many to be Jarmusch's best film, aided in part by Johnny Depp's performance as the misfit William Blake who says he's not the poet but is followed by lines from Blake's oeuvre throughout the movie. Jarmusch's Western has also been praised for its use of Native American actors and several different Native American languages without subtitles, even inserting native jokes in those tongues. Depp's Blake repeatedly insists that he's an accountant, not a poet, but as he undergoes his journey with his Native American guide Nobody, much more than just his profession starts to seem pretty uncertain. Dead Man takes the look of a Western, adds an eery fuzzed-out guitar score from Neil Young, and makes the movie an exploration about spirituality, order, life, and death.
4. Down By Law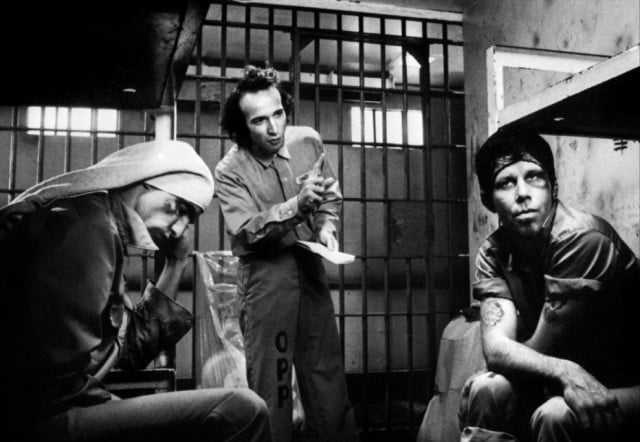 One of Jarmusch's favorite collaborators, Tom Waits, stars in this early film from the director, which sees the musician playing a DJ who is framed for murder when a body is discovered in the trunk of the car he's driving. He's thrown in jail with another man who has been set up, him having been found with an underage girl. Their Italian cellmate, played by another Jarmusch regular, Roberto Benigni, speaks broken English and convinces the men to escape the Louisiana jail "just like they do in American movies." The New York Times had this to say when the film premiered at the New York Film Festival in 1986: "The excitement of Down by Law comes not from what it's 'about.' Reduced to its plot, it is very slight. But the plot isn't the point. The excitement comes from the realization that we are seeing a true film maker at work, using film to create a narrative that couldn't exist on the stage or the printed page of a novel."
5. Broken Flowers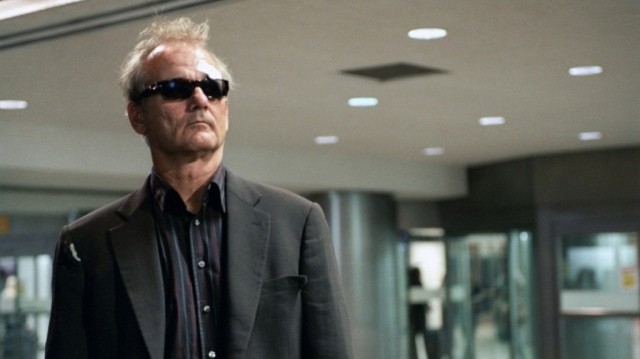 This comedy stars Bill Murray as Don, a modern-day Don Juan who at the beginning of the film is broken up with by yet another lover. He then receives a letter from a former flame saying that 19 years prior he'd fathered a son, who now may be looking for him. Don's eccentric Ethiopian neighbor Winston fancies himself a detective and convinces Don to undertake a trip to find the boy. Murray and Jarmusch are a perfect match, as Jarmusch coaxes from Murray one of his best performances while paying homage to the genre of "the road picture." Murray received raves for his performance, with New York Magazine saying, "Murray manages, almost impossibly, to come up with still another rich variation on his Depleted Man persona, and his performance is at once enormously generous and fiercely, concisely witty."
6. Only Lovers Left Alive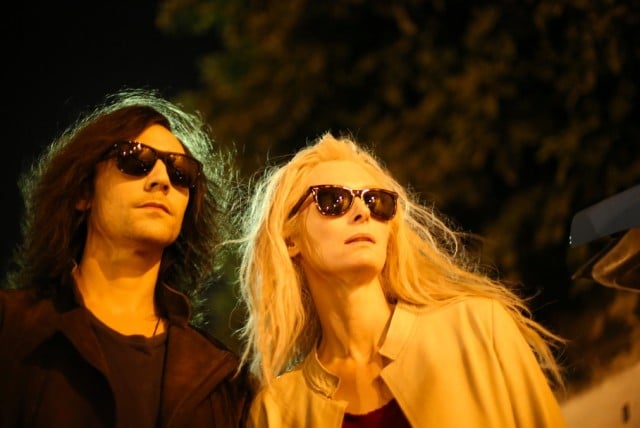 Jarmusch's most recent film is a vampire love story and is being called his best movie to date. Starring Tilda Swinton, who Jarmusch says he's in love with, and Tom Hiddleston as a vampire couple named Adam and Eve who've been together for hundreds of years, the director asks: Were I immortal, what would I do with all that time? The answer is devour and make a ton of art. Adam and Eve bounce between Tangiers and Detroit doing just that and generally embodying the epitome of cool. The film is not just hipster artist name-dropping, though, as it explores the meaning of a bond as deep as Adam and Eve's as well as the relationship between an artist, his art, and the audience that consumes it.
More from Entertainment Cheat Sheet:
Want more great content like this? Sign up here to receive the best of Cheat Sheet delivered daily. No spam; just tailored content straight to your inbox.