6 DC Comics Film Projects Ready to Bust Out
If you're a fan of DC Comics (NYSE:TWX) and love to watch your favorite characters on the big screen, there seems to be no better time than now. While Marvel (NYSE:DIS) has set the bar high when it comes to success with comic book properties, Warner is set to arrive on the scene in a big way over the next several years.
While the big news in recent weeks is that Batman and Superman will finally share the silver screen in the Man of Steel sequel set for release in 2015, that appears to be only the start. Barring an epic implosion on the scale of Batman and Robin, we could well be entering the golden age of DC Comics appearing on the big-screen. And it's not just the characters of the Justice League.
Here are six interesting DC Comics properties likely to hit the screen over the next several years. Some are more or less set and others not so much. Check them out after the jump.
1. The Flash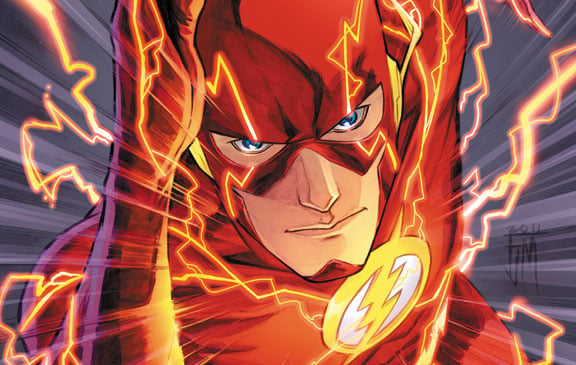 The Flash is a superhero that possess the power of super-speed, including the ability to move extremely fast with superhuman reflexes. The character first arrived on the scene in 1940 and has been most recently seen on the animated series Justice League and Young Justice. There was also a short-lived live-action TV series in 1990 starring  John Wesley Shipp.
There are actually two media versions of the Flash set to appear over the next several years: one in a TV series and one in a film. However, Warner Bros. has made it clear that the two are independent of one another and that the performance of the TV series, which is set to arrive earlier than the film, will not impact the decision to push the film version into production.
The television version of the Flash is first set to appear on the sophomore season of CW's Arrow – which is itself a DC Comics franchise based on Green Arrow. CW president Mark Pedowitz explained, "We plan to introduce the recurring character of Barry Allen, who is the Flash." He continued, "We're planning an origin story, and we'll see how it goes. We do want to expand on the DC Universe, and we felt this is a very organic way to get there."
Essentially, the Flash's role on Arrow will serve as a pilot for a potential TV series starring the superhero.
There's also the movie version of the Flash in the works, which has far less information readily available. We do know that Greg Berlanti, one of Arrow's co-creators and executive producers, is developing the film for Warner Bros. and DC Entertainment with a potential 2016 release, but that there is no crossover aspect to the film with his potential TV series.
2. Justice League (2017)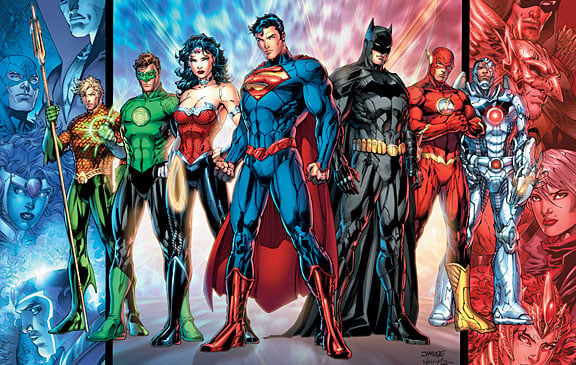 Warner Bros. has been eyeing a potential Justice League film for over a decade now and it looks like Marvel's success with The Avengers, along with Warner's recent success with the Dark Knight trilogy and Man of Steel, has finally forced the studio into action.
The original members of the Justice League include Superman, Batman, the Martian Manhunter, Green Lantern, Wonder Woman, Aquaman, and the Flash. Aside from Henry Cavill and Ben Affleck as Superman and Batman, respectively, we don't know too much about this film other than the fact that Warner Bros. is pushing for a 2017 release.
However, the recent casting of Affleck as Batman has led many Hollywood insiders to believe that the casting choice brings the likely possibility of Affleck coming in as director. While Affleck hasn't done a big budget action tent-pole like Justice League, his recent directorial outings Argo and The Town show that he has the chops for it, with critical acclaim to boot.
Of course, after The Avengers made $1.5 billion on a $220 million budget, it became clear to anyone who would take this job that there's a lot at stake. A Justice League film could be career defining — either in a positive or negative way.
3. Justice League Dark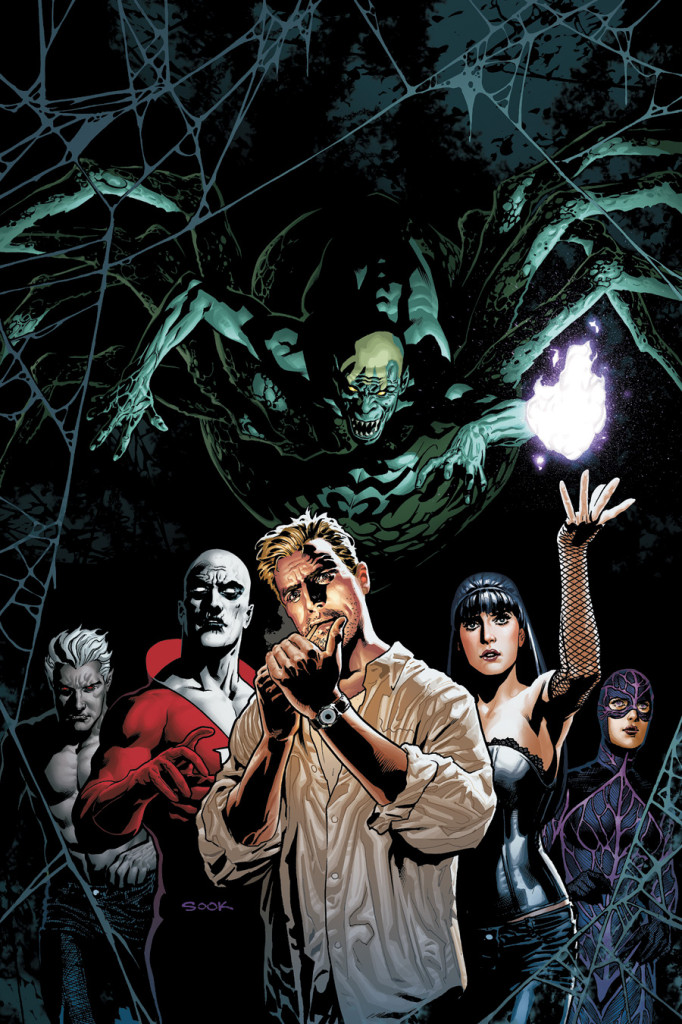 In one of the most intriguing properties to potentially come out of the DC Comics universe, director Guillermo del Toro has been pushing for a film adaptation of Justice League Dark — a more recent comic-hero team-up that brings together some of DC's more gritty, dark, and supernatural properties and characters.
Originally entitled Heaven Sent in Del Toro's pitch to Warner Bros., the film is now entitled Dark Universe and there seems to be an awful lot of information on the potential film despite it not being greenlit yet — something which should bode well for fans. A potential Justice League Dark adaptation could include the characters Swamp Thing, Etrigan the Demon, Deadman, Constantine, Zatanna, and others.
Del Toro says that he's interested in building up the alternative DC Comics mythology that is far less known than the popular properties like Superman and Batman. "My earliest love was Constantine, and I love Zatanna, Destiny, the whole mythology. So we're working on a really rich mythological environment," he told website Screenrant.
As interesting as Dark Universe sounds, we'll have to wait at least a couple of years before this project is realized, considering that Del Toro is currently in the process of working up to production on his horror film Crimson Peak. But given his enthusiasm over the project in recent years, we can only hope these lesser-known properties get a chance to shine.
4. Y: The Last Man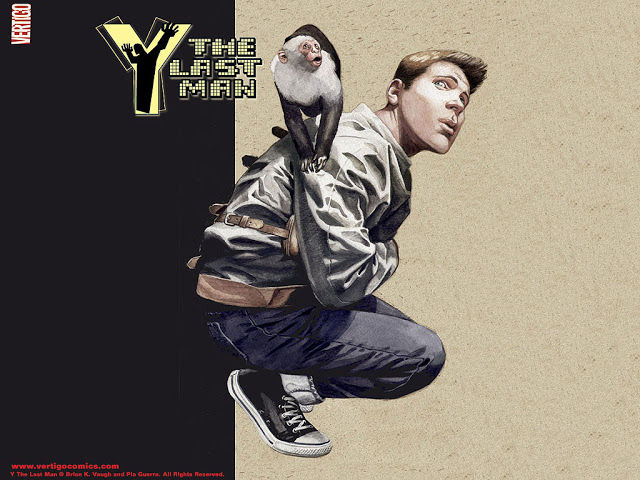 Y: The Last Man is a dystopian science-fiction comic series in which every male mammal on Earth has simultaneously died, except for escape artist Yorick Brown and his pet monkey. The event is referred to as a plague that somehow wipes out every mammal with a Y chromosome.
Again, not much information exists on the film other than the fact that David S. Goyer (Dark Knight, Dark Knight Rises) is writing the script and that it's close to being finished. In an interview with Crave Online this past June, Goyer said "We've got a script that's as close as it's ever been."
"[Y: The Last Man] could go into production next year…. The first movie is meant to function as a standalone, but hopefully continue. Hopefully there will be others," Goyer said.
And in January, it was announced that Dan Trachtenberg, who impressed with the short sci-fi film Portal: No Escape in 2011, was set to direct, though not much more information has come about. File this under maybe, as Y: The Last Man seems to be one of those films destined to stay in development hell.
5. Fables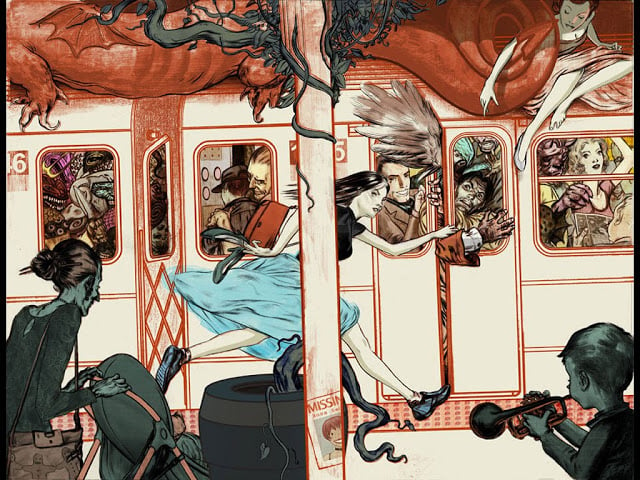 Fables is a comic-series that follows well-known fairy-tale and folk-tale characters, such as Cinderella, Snow White, and The Big Bad Wolf, who have been kicked out of their worlds and now live in a small pocket of New York City.
The comic has been targeted by Warner Bros. for a while now, and in 2004 Warner went as far as to enter development with the Jim Henson Company, but failed to move beyond the writing stage.
Now, Fables appears poised to get a second shot with the director of A Royal Affair, Nikolaj Arcel, behind the helm and a script written by Jeremy Slater. Attached to produce are David Heyman and Jeffrey Clifford of Heyday Films, which was behind the Harry Potter films.
6. Sandman

Sandman's an example of a property that's definitely going to get a film treatment — the only question is when. Having been on Warner Bros.' radar since the 1990′s, Sandman follows the adventures of Dream, who rules over the world of dreams.
While there's not a lot of concrete news at the moment regarding a potential Sandman film adaptation, DC Entertainment President Diane Nelson told the Hollywood Reporter that Neil Gaiman's Sandman was her top pick for properties she'd most like to get on the screen.
With that kind of enthusiasm at the top of DC Comics, it seems only a matter of time before someone takes the plunge.
Like us on Facebook to get the latest from Wall St. Cheat Sheet right in your newsfeed.