6 Director Fights and Feuds That Got Out of Hand
As the filmmaking capital of the world, Hollywood can seem like a fabulous city of unsoiled glamour, when in fact, the celebrities and wannabe celebrities populating the city's bustling film industry are subject to the same petty squabbles and jealousies that plague the entire world, as demonstrated weekly in the gossip magazines crowding supermarket shelves. While actors routinely have their dirty laundry hung out for the world to see, the people behind the camera can get just as nasty, which is why we've culled together a few examples of the most extreme director-on-director or director-on-actor filmmaker feuds in recent memory.
1. Spike Lee vs. Tyler Perry, Quentin Tarantino, Clint Eastwood
Most directors go about their professional lives without rocking the boat, while others, such as Spike Lee, seem to have a immovable chip on their shoulders. The Do the Right Thing director has criticized director Quentin Tarantino, for instance, since the release of his third film Jackie Brown, when he took issue with his films' frequent use of derogatory language, suggesting Tarantino wanted to be made an honorary black man. He made his feelings about Tarantino's Django Unchained public later when he wrote on Twitter, "American Slavery Was Not A Sergio Leone Spaghetti Western. It Was A Holocaust. My Ancestors Are Slaves. Stolen From Africa. I Will Honor Them."
While Tarantino has remained mostly silent in response to the criticisms, Tyler Perry spoke out against Lee when he accused Perry's Madea films of racial stereotyping.  Finally, Lee criticized acclaimed actor and director Clint Eastwood for the exclusion of black actors from his film Flags of Our Fathers.
2. Kevin Smith and Tim Burton, Paul Thomas Anderson, Seth MacFarlane
Clerks director and podcast host Kevin Smith has a habit of making his personal life public, which extends into his film career. In response to Smith joking once that Tim Burton stole the ending for his 2001 version of Planet of the Apes from one of his comic books, Burton said that, "Anyone who knows me knows I would never read a comic book. I would especially never read anything created by Kevin Smith." "Which, to me, explains f*cking Batman," Smith said in response.
Other directors Smith has criticized include Paul Thomas Anderson and Seth MacFarlane. Smith wrote on his View Askew website of Anderson's film Magnolia, calling it "a constant reminder that a bloated sense of self-importance is the most unattractive quality in a person or their work." He criticized Macfarlane's long-running animated series Family Guy on an audio commentary track, and MacFarlane has since made his distaste for Smith clear with a series of jokes about the filmmaker's weight and films on Family Guy and his other animated series. One instance poked fun of a then-recent incident wherein Smith was kicked off of a plane because of his weight. Smith tweeted at MacFarlane a picture of himself on a plane with his middle finger raised in response.
3. Werner Herzog vs. Abel Ferrara, Jean-Luc Godard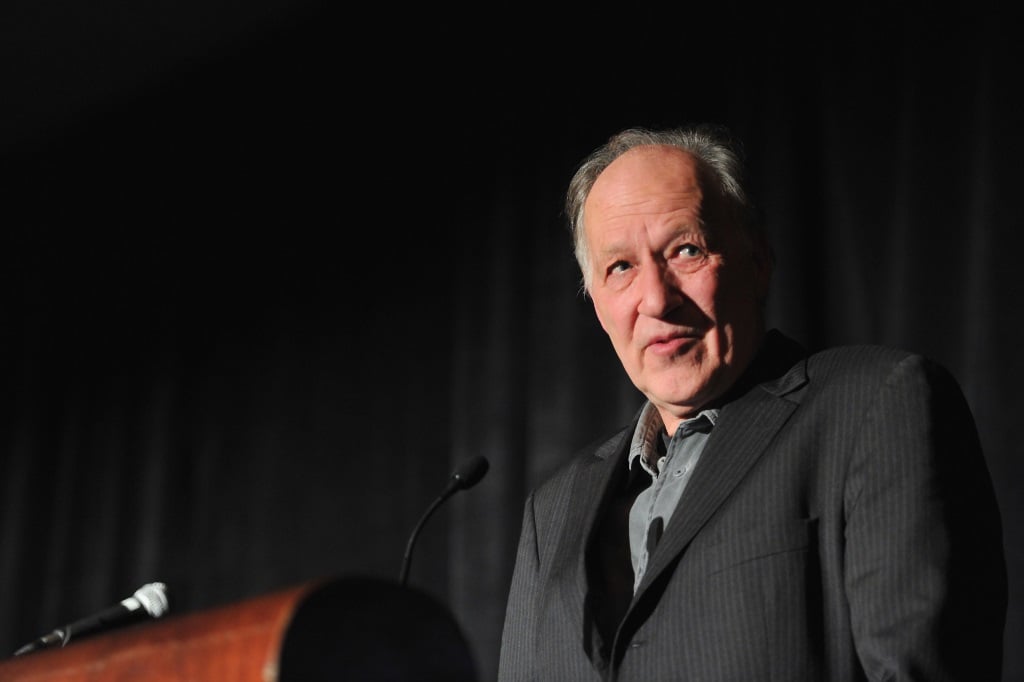 Upon hearing that German director Werner Herzog was helming a remake of his film Bad Lieutenant, director Abel Ferrara made no secret of his disdain for the project. The German director has mocked several other filmmakers throughout his long career in film, including acclaimed and prolific French New Wave director Jean Luc-Godard, famous for his experimental films like Breathless and Pierrot Le Fou. "Someone like Jean-Luc Godard is for me intellectual counterfeit money when compared to a good kung fu film," said Herzog.
4. Vincent Gallo vs. Martin Scorsese, Spike Jonze, Sofia Coppola, etc.
Of all the argumentative directors, independent director Vincent Gallo is almost undoubtedly the worst. In particular, the Buffalo 66 and Brown Bunny director has a bad habit of punching up at those more successful than him, with especially harsh comments. He called Her director Spike Jonze "the biggest fraud out there." He called Martin Scorsese "an egomaniac has-been." Thankfully, none of the directors has dignified Gallo's harsh comments with a response, and Gallo has admitted to his own faults on occasion, once saying that he is "easily antagonised and easily upset."
5. David O. Russell vs. George Clooney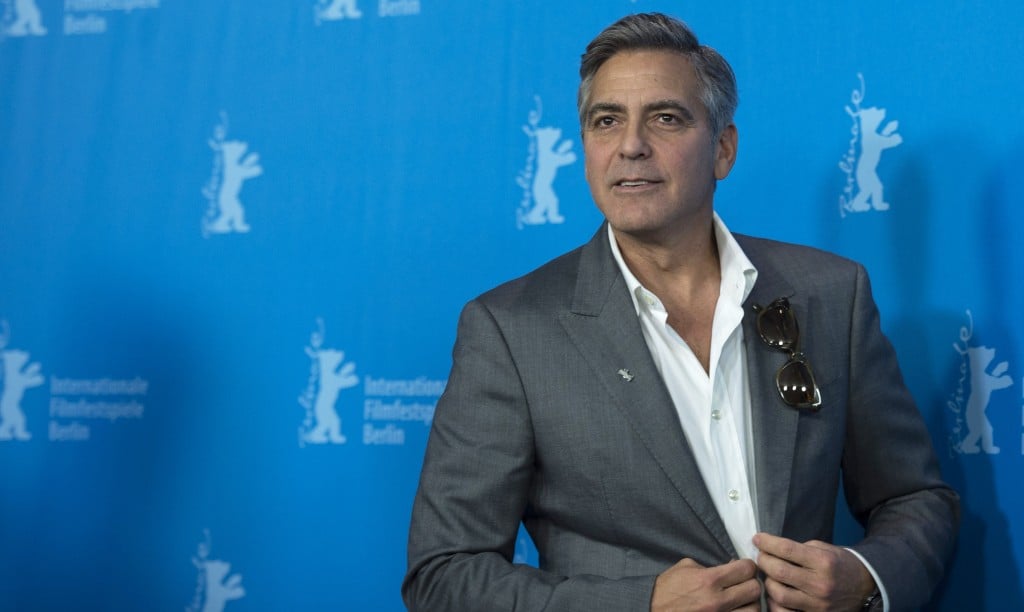 Acclaimed actor George Clooney wasn't yet a director, or even very acclaimed, when he engaged in a bitter on-set feud with director David O. Russell during the filming of Three Kings. Despite his favorable industry reputation, Clooney was difficult throughout the shoots, frequently defending the crew and arguing when Russell insisted on getting another take or pushed too hard. As the end of filming neared, he sent the director a harshly worded handwritten note saying that Three Kings was "the most havoc-ridden, anxiety-ridden, angry set that I have ever witnessed."
The note helped to spark an actual physical confrontation between the two men on set, wherein Russell head-butted Clooney and Clooney seized Russell by the neck. Of course, nothing more came of the fight, but Russell has continued to have on-set troubles on other films since, particularly while working with Lily Tomlin for I Heart Huckabees.
6. Rian Johnson vs. Ivan Reitman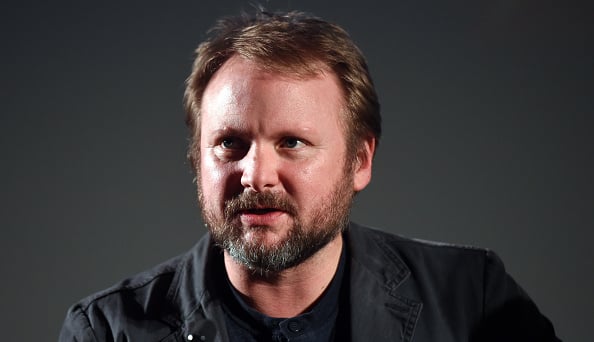 Director Rian Johnson of Brick and Looper fame (and soon to direct an upcoming Star Wars installment) made no secret of his intentions to pick a feud, or his reasons for doing so. In 2011, he posted on his Twitter account, "In a calculated effort to simultaneously increase my brand awareness and avoid writing, I have decided to start a high profile twitter feud." Johnson had several requirements for his desired "enemy," including that he or she must be a nice person who is more successful than him and didn't often tweet – so he might spend as little energy as possible on the feud.
He settled on Juno and Up in the Air director Jason Reitman, doling out harsh insults in 140 characters or less, including "Reitman? More like WRONG MAN. To bet on. In a FEUD! #feud." Reitman responded by tweeting the video to the Notorious B.I.G. song "Warning." The feud came to a satisfying, albeit fabricated end when Johnson posted a series of tweets telling a lengthy story about a south-of-the-border adventure the pair supposedly took to solve their differences.
Follow Jeff Rindskopf on Twitter @jrindskopf
More from Entertainment Cheat Sheet: