8 Fairy Tales Hitting the Big Screen Soon
Thanks to the huge success of live-action remakes like Maleficent and this year's Cinderella, fairy tales are more popular than ever in Hollywood — and the trend is only set to continue. There are several more modern-day versions of classic children's stories headed to the big screen. Here's a look at some of the other fairy tales coming to theaters soon.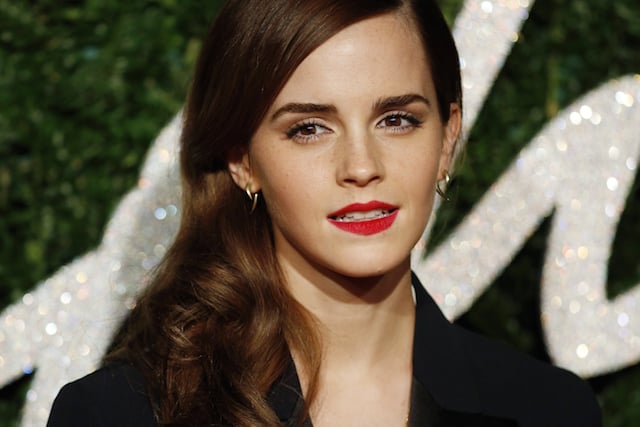 1. Beauty and the Beast
Disney has been working on a live-action adaptation of the beloved fairy tale for quite some time now, but casting for the project has only just recently shifted into high gear. In January, it was announced that Emma Watson will take on the coveted role of Belle in the film. Downton Abbey's Dan Stevens and The Hobbit's Luke Evans are also set to co-star as the Beast and Gaston, respectively.
The film will reunite Watson with Stephen Chbosky, who directed her in The Perks of Being a Wallflower and will now have a hand in the Beauty and the Beast screenplay. Meanwhile, Bill Condon (Twilight: Breaking Dawn) is set to direct. No release date for the movie has been scheduled yet, but it's reportedly expected to start production later this year.
Watson was previously attached to star in Beauty, a different version of the fairy tale set up at Warner Bros. That project stalled after director Guillermo del Toro dropped out and Disney reportedly had del Toro's blessing to hire away the actress from the film.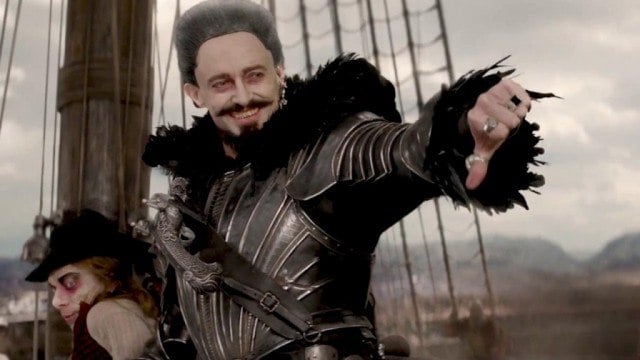 2. Pan, October 9
Peter Pan isn't a traditional fairy tale but has long since been considered part of the genre, particularly because of its history at Disney. The upcoming Warner Bros. version of J.M. Barrie's classic story will feature a star-studded ensemble cast, including newcomer Levi Miller as the titular character, Hugh Jackman as Blackbeard, Garrett Hedlund as Hook, Ronny Mara as Tiger Lily, and Amanda Seyfried as Mary Darling. Joe Wright (Atonement, Anna Karenina) will direct the movie, which will retell the origin story of Peter Pan and Captain Hook. The film was originally scheduled to hit theaters this summer, but has since had its release date pushed back to the fall.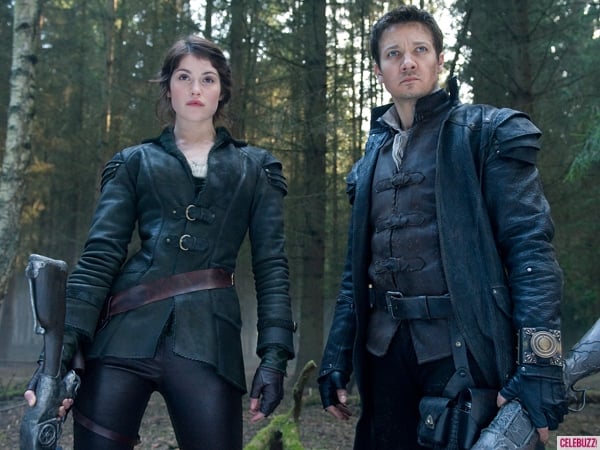 3. Hansel and Gretel
As announced in the fall, Neil Gaiman's graphic novel version of the Hansel and Gretel story is being turned into a live-action movie. Juliet Blake, known for teaming with Oprah Winfrey and Steven Spielberg on The Hundred-Foot Journey, acquired the film rights in September through her Four Chickens for a Fiver banner. No details regarding casting or a potential release date have been revealed.
That's not the only Hansel and Gretel-themed movie on the way. Though Paramount's 2013 Hansel and Gretel: Witch Hunters (pictured), starring Jeremy Renner and Gemma Arterton, was critically lambasted, it grossed around $225 million at the box office — which, as you probably guessed, means we're getting a sequel. The follow-up film is expected to hit theaters sometime in 2016.
4. The Little Mermaid
Sofia Coppola signed on to helm Universal's live-action adaptation of the classic fairy tale about a year ago. The announcement sparked a lot of excitement at the time, as it would've marked a drastically different film for the director, who is known for decidedly more adult-skewing projects like The Bling Ring. However, Coppola dropped out of the project in June, reportedly due to creative differences with the studio. It's unclear who will take her place or where her departure leaves the project, which was written by Caroline Thompson (Edward Scissorhands).
According to The Hollywood Reporter, casting was already underway for the film when Coppola exited the project. The studio is reportedly still very eager to move forward with the project and hopes to keep it on track. No possible release for the film has been confirmed yet.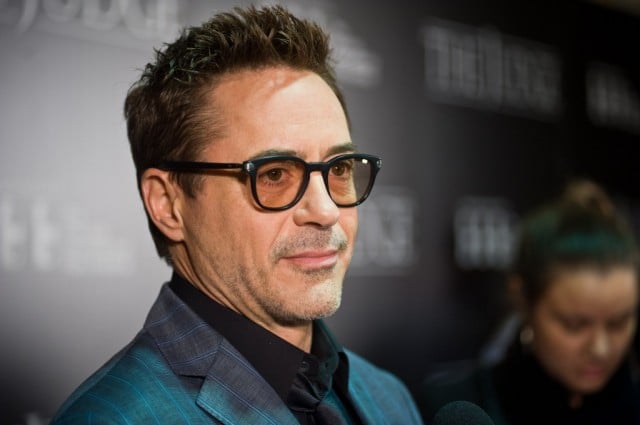 5. Pinocchio
Robert Downey Jr. has been working on developing a live-action version of Pinocchio for several years now. Originally, the actor was set to partner with director Tim Burton on the project. In 2013, it was revealed that the director was no longer involved with the film and that Ben Stiller (who worked with Downey Jr. on Tropic Thunder) was being considered to direct. As of now, no new information has been revealed about the project, but it's reportedly still in development. Should it come to fruition, Downey Jr. is rumored to be planning on playing both Pinocchio and Geppetto.
6. The Jungle Book, April 15, 2016
Like Peter Pan, The Jungle Book isn't a traditional fairy tale but is often considered part of the genre — especially since Disney's kid-friendly, classic 1967 film. Now, Disney is once again bringing the story to life in a live-action/CGI film, directed by Jon Favreau. The film will feature a big-name cast, with Scarlett Johansson as Kaa, Lupita Nyong'o as Rakcha, Bill Murray as Baloo, Idris Elba as Shere Khan, Christopher Walken as King Louie, and Ben Kingsley as Bagheer.
A competing Jungle Book film is also in development at Warner Bros. Called Jungle Book: Origins, this second version will be directed by Andy Serkis and will feature an equally high-profile cast, including Benedict Cumberbatch, Christian Bale and Cate Blanchett. Origins is currently set to hit theaters on October 6, 2017.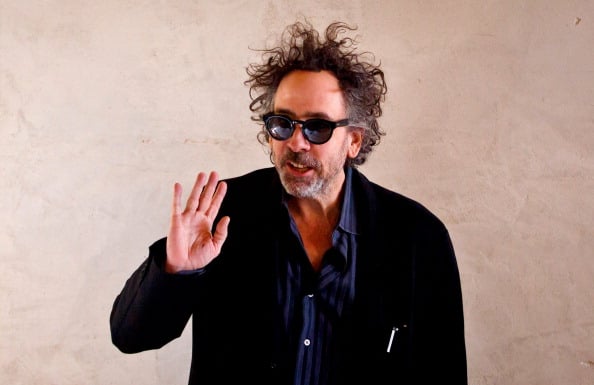 7. Dumbo
Tim Burton will once again team with Disney to make some live-action fairy tale magic. The filmmaker, who previously helmed Alice in Wonderland for the studio, is set to direct a new version of Dumbo. The 1941 animated classic follows a young circus elephant who's ridiculed for his large ears, which give him the ability to fly. Details on the new iteration are still being kept under wraps, but it will reportedly feature a mixture of live actors and computer-generated effects. So far, Dumbo does not have an official release date.
8. Mulan
As announced in March, Disney has ordered a script for a live-action take on the tale of Hua Mulan, the heroine of Disney's 1998 animated film. In the original movie, Ming-Na Wen (Agents of S.H.I.E.L.D.) voiced the titular character. Writing duo Elizabeth Martin and Lauren Hynek penned the script for the new version of the film. Meanwhile, Benderspink's Chris Bender and J.C. Spink are also attached to produce. The project is still in the very early stages of development, so no projected release date or official casting news has been announced.
More from Entertainment Cheat Sheet:
Want more great content like this? Sign up here to receive the best of Cheat Sheet delivered daily. No spam; just tailored content straight to your inbox.