6 Films That Won Big at Tribeca
New York's Tribeca Film Festival wrapped up this week and announced its prize winners. While the event isn't known for attaining films quite the quality of level of festivals like Sundance and Cannes, it does have a quirky and inclusive charm, and is known in particular for its documentaries. The movies that received top honors this year both focused on themes of war.
Zero Motivation
The award for Best Narrative Feature went to Talya Lavie's Zero Motivation, a dark comedy about female soldiers in the Israeli army. The characters are serving in a Human Resources Office on a remote base in the desert, fighting boredom as they perform menial office tasks and wait for their chance to return to civilian life. "The winner of this year's Founder's Award follows young women who must find their place and establish their identity in a world normally dominated by men and machismo. They do so with humor, strength, and intellect. The filmmaker mirrors these same qualities. We believe a new, powerful, voice has emerged," said the judges, who awarded Lavie a $25,000 prize. The movie also won the $25,000 Nora Ephron Prize. (Note: the trailer for this film was not available with English subtitles.)
Point and Shoot
The award for best documentary feature went to Point and Shoot, a film that documents the story of Matthew Van Dyke, a sheltered American who after finishing graduate school heads to the Middle East on a motorcycle trip that's meant to be "a crash course in manhood." Van Dyke works as a journalist in Iraq and then winds up on the front lines of the Libyan revolution that rebels against Gaddafi. He's eventually captured and imprisoned for six months. Director Marshall Curry has organized Van Dyke's 'selfie' footage into the documentary telling his story. "The award goes to a film that makes its own rules. Working with hundreds of hours of first-person — selfie — footage by Matthew Van Dyke, director Marshall Curry creates an unsettlingly ambivalent and often darkly amusing portrait of a generation hellbent on documenting itself," said the jury that chose to award Curry the $25,000 prize.
Manos Sucias
Manos Sucias won director Josef Wladyka the award for best new narrative director. The movie chronicles a seasoned drug trafficker and his young, naive protégé as they transport cocaine in a small fishing boat up the Pacific coast of Columbia. Wladyka shot the movie entirely on location, using landscapes that show the damage of drug trafficking and guerilla warfare. "We have chosen a filmmaker whose journey should truly be an (is an) example to all of us about the commitment to the process of researching and developing a film. Not only did this director spend several years immersed in a marginalized community in order to tell the story in the most truthful way possible, he impacted and contributed to that community," said the jury who chose Wladyka to win the $75,000 prize.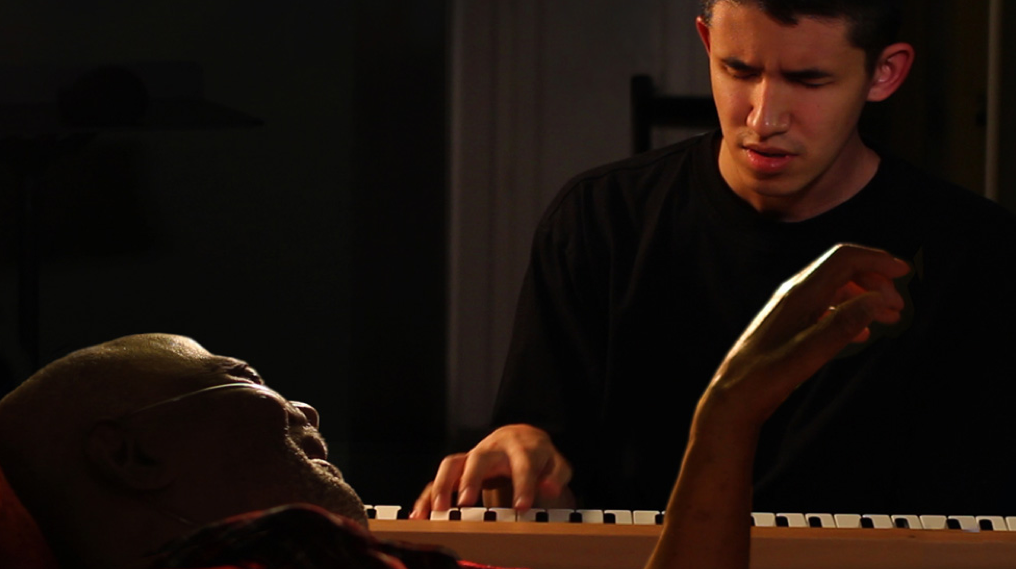 Keep On Keepin' On
This documentary about jazz legend Clark Terry and his blind pianist protégé Justin Kauflin won director Alan Hicks the award for best new documentary director. Terry has played with musicians including Duke Ellington and Miles Davis, but Hicks focuses on Terry's attempts to help the talented 23-year-old Kauflin perform despite his nerves. Hicks spent four years with the pair documenting their story. "The filmmaking showed incredible focus, artistry, love, and dedication. It told one simple story and told it well. This film has a beautiful soul, and to some extent, it's about soul. It inspired us, and we wish to honor its filmmaker so that they may continue to inspire others," said the judges.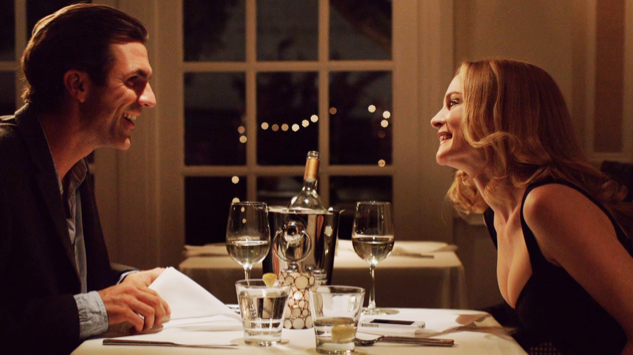 Goodbye to All That
Paul Schneider won best actor in a narrative feature film for his role as Otto Wall in Goodbye to All That. Schneider is most famous for Lars and the Real Girl and his stint on Parks and Recreation. Otto Wall is a man reeling from his wife's sudden decision to divorce him, which is traumatizing but also beneficial for shaking him out of his routine. "This performance reminded us that even in the most ordinary settings, our lives can summon extraordinary humor, pain, awkwardness, and if we earn it … dignity," said the judges.
Human Capital
Valeria Bruni Tedeschi won best actress in a narrative feature film for her role in Human Capital, which uses a unique narrative structure to tell the story of two Italian families that become linked by the death of a stranger. "In her elegant portrayal of a profoundly conflicted wife and mother, this actress crafts a complex performance of a woman wrestling between love, family, and obligation. She layers both strength and fragility without self-consciousness, with a fearlessness to exercise both subtlety and restraint," said the judges of Bruni Tedeschi's performance. (Note: the trailer to this film was not available with English subtitles.)
More From Wall St. Cheat Sheet:
Follow Jacqueline on Twitter @Jacqui_WSCS