'Game of Thrones' Actors With the Most Surprising Backgrounds
Most of the actors involved with HBO's hugely popular Game of Thrones series hail from backgrounds you'd expect. Namely, years of acting training and rising in the ranks before hitting it big with what is now one of the best-known shows on television. But when you comb through the backgrounds of the cast, there are some actors whose pre-Game of Thrones work might surprise you. Here are the six Game of Thrones actors with the most interesting backgrounds. Warning: Some spoilers ahead, if you aren't caught up on Game of Thrones.
1. Rory McCann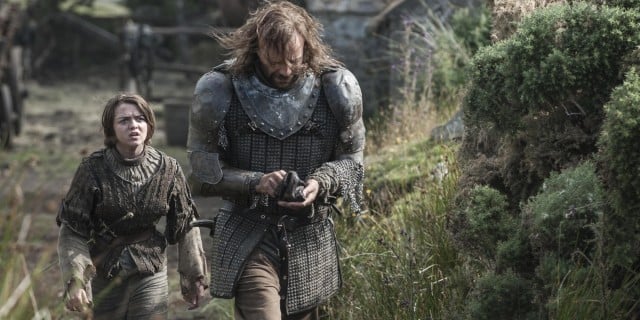 Rory McCann became one of the breakout stars of Game of Thrones due to his portrayal of Sandor Clegane, better known as "The Hound." But it's hard to believe that only six years ago, after completing a viking drama in Iceland, McCann decided to stay there to work as a carpenter when acting roles dried up.
"I pinch myself all the time — we were shooting in Iceland this year and thinking that it was only six years ago I was working as a carpenter in Iceland," McCann told The Daily Record. "Now I'm back and swanning around in a chauffeur-driven car and part of one of the biggest TV shows in the world. I'm a very lucky boy."
Eleven months later, the actor was back in the U.K., but acting roles still weren't coming his way. A friend pointed him toward a job cutting down trees in Windsor following the hurricane before a series of acting gigs ultimately led him to Game of Thrones. The rest is history.
2. Jerome Flynn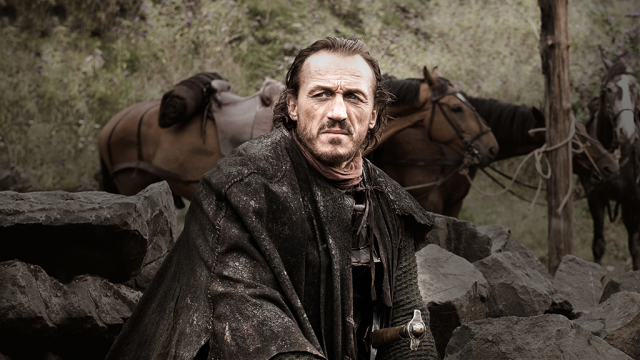 Jerome Flynn's take on Bronn, the pragmatic and nihilistic lowborn turned noble, is another role that has become a fan favorite throughout the series' five seasons. But Flynn's career has been full of twists and turns that almost seem worthy of a film themselves.
Flynn first got his start in the TV series American Playhouse in 1985 and began to get consistent work in the years to come, both in television and film. But in 1991, Flynn's role in Super Soldier called for the actor to sing a duet with co-star Robson Green, subsequently becoming a hit song and attracting the attention of Simon Cowell. Throughout the latter half of the 1990s, the pop duo, named Robson & Jerome, would go on to release a series of No. 1 singles, two No. 1 studio albums, and a pair of compilation albums.
But looking at his filmography, you're bound to notice a gap in his acting work around the late 1990s that lasts several years into the latter half of the 2000s. That's because at the height of Flynn's fame, he left the spotlight to embark on a spiritual quest — a quest that led him to Andrew Cohen's controversial spiritual commune, EnlightenNext. It would be eight years before Flynn would free himself from Cohen's movement, and the actor would soon after go about rekindling his acting career, needing only a couple years before landing roles in Game of Thrones and the BBC's Ripper Street.
3. Sibel Kekilli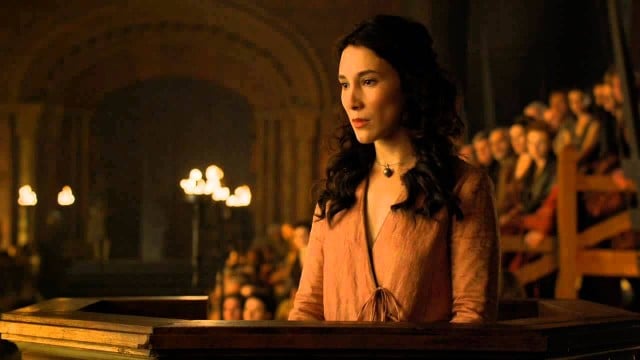 Sibel Kekilli's portrayal of Shae, a prostitute turned handmaiden whom Tyrion came to love, resulted in one of the most shocking and heartbreaking storylines in Game of Thrones' fourth season. Kekilli might also have the most fascinating background of any actor on Game of Thrones.
The German-born actor left school at the age of 16 before working for two years for the local city government. From there, she moved to Essen, where she worked a series of odd jobs, one of which was acting in a series of pornographic films. The actor's experience in pornography would result in a minor tabloid firestorm when, only several years later, she was picked out of a group of 350 actors to star in Head-On, a film that resulted in a Lola Award (the most prestigious German film award) for Kekilli.
But the liberal actor has always maintained an air of dignity about the situation, and her past matters very little now that she's proved herself on Game of Thrones, picking up a second Lola Award along the way for When We Leave (2010).
4. Ian Whyte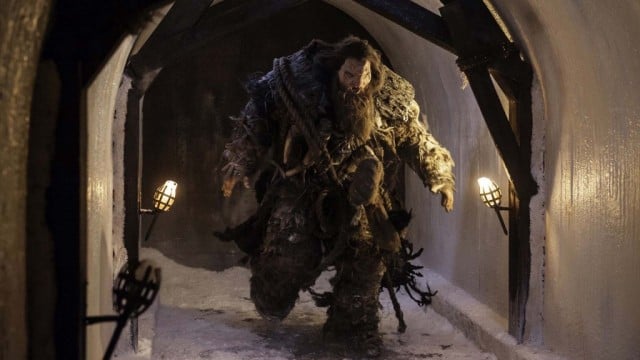 A Game of Thrones chameleon, Ian Whyte has performed a series of small but hugely important roles throughout the four seasons of the series. The Welsh stuntman and actor has played White Walkers in every season, played the role of the giant in the fourth season, and had a speaking role as Gregor Clegane — or "The Mountain" — before Hafþór Júlíus Björnsson took over the role in Season 4.
Standing at 7-foot-1, Whyte's height has made him the go-to actor for any scene needing a physically imposing presence under make-up and computer effects. A former professional basketball player for the Newcastle Eagles, Whyte has used his height to his advantage in his post-basketball life, carving out a niche career as an actor for tall roles. In recent years, he has portrayed the Predators in the two Alien vs. Predator films, as well as the physically imposing Engineers of Ridley Scott's Prometheus. He has also had roles in Harry Potter and the Goblet of Fire, Clash of the Titans, and Hercules, starring Dwayne Johnson.
5. Jason Momoa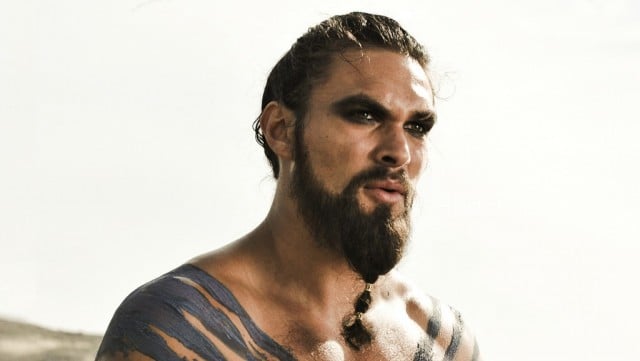 Jason Momoa's Khal Drogo has been long gone in the world of Game of Thrones, but in a short time he was able to bring a considerable amount of depth to the character. His strong portrayal also wasn't lost on Hollywood, where he has landed roles in the upcoming films Wolves and Debug, along with a starring role in the Sundance TV series The Red Road. Additionally, Momoa recently appeared as the DC Comics superhero Aquaman in Batman v Superman: Dawn of Justice, and will also appear in a standalone film about the character to be released in 2018.
A native of Honolulu, Momoa is of native Hawaiian descent and is the only child of Coni, a photographer, and Joseph, a painter. Influenced by his creative parents, Momoa traveled during his youth, taking up pastel painting in Paris and even studying Buddhist teachings in Tibet. But when he decided to move back to Hawaii to attend college, he was quickly discovered by international designer Takeo Kobayashi, who launched his modeling career, and Momoa became Hawaii's Model of the Year that same year.
From there, roles in film and television quickly followed, with prominent roles on Baywatch Hawaii and Stargate Atlantis. His casting as Conan in the reboot of Conan the Barbarian would prove to be the big turning point, leading directly to Game of Thrones. But Momoa's creative upbringing continues to influence the actor, who co-wrote, directed, produced, and starred in the 2014 thriller Road to Paloma.
6. Kristian Nairn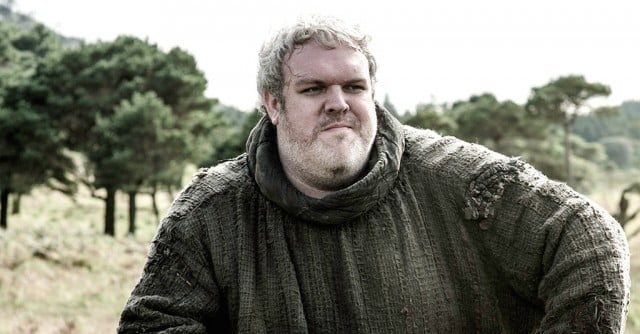 Kristian Nairn's portrayal of the gentle giant Hodor is one of the many characters from Game of Thrones that has found a place in pop culture. But what many people may not know is that for the Northern Ireland-born actor, Hodor is his first acting credit.
A DJ and electronic music producer, Nairn has performed with musical acts such as the Scissor Sisters, Calvin Harris, and Alphabeat, along with being a member of bands such as AJ Suzuki and Daddy's Little Princess. He has performed for 11 years consistently at Kremlin, one of Ireland's most popular venues, and has also made a name for himself as a performance artist — the latter of which likely lead to his casting as Game of Thrones' Hodor.
Check out Entertainment Cheat Sheet on Facebook!