6 Hollywood Rumors: 'True Detective,' 'Ant-Man,' and More
Here's a look at the rumors that were shaking up the entertainment world last week.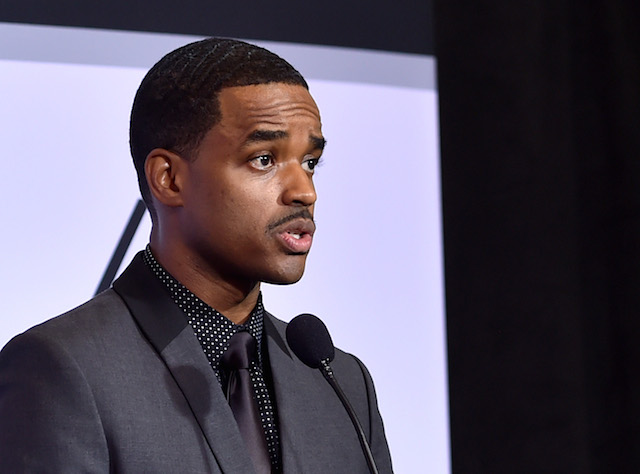 Larenz Tate May Be Appearing on Scandal
Rush actor Larenz Tate is rumored to be replacing Columbus Short, who played Olivia Pope & Associates' top litigator, Harrison Wright. Tate addressed the rumors on the red carpet last Tuesday, telling Extra's Tracey Edmonds: "I got to say that Scandal is an incredible show, but there's been a lot of hearsay. There's nothing that's in stone. If there were a situation where I could go and do a character arc, I'd love to go and do something with them, but I'm really happy with the show Rush and hoping that we come back for a second season."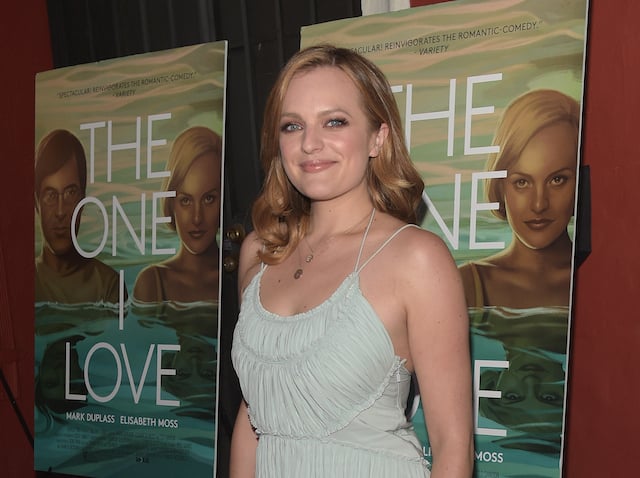 Elisabeth Moss Could Be Lead Woman on True Detective Season 2
Mad Men star Elisabeth Moss is still the woman in the forefront for the lead female role on the second season of the wildly acclaimed HBO crime drama True Detective. Moss herself doesn't even know if she's being highly considered for the part, or so she says, but she seems to love True Detective and would be excited to take the part should she be offered it. "It's hard to get sick of something that's super-flattering," Moss told The New York Post in regards to constant questions about the rumors. "But they are just rumors. Everyone else knows more about it than I do, apparently! But it's nice to have your name mentioned for anything, especially something so good."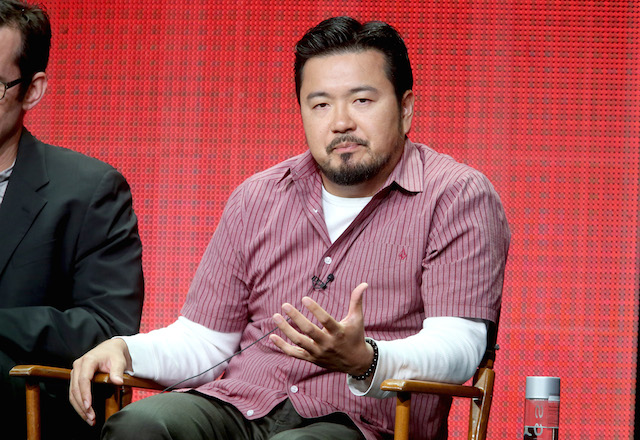 True Detective Season 2 Director
A week can't pass with just one True Detective rumor, so here's another, this one related to a potential director rather than the cast. While Cary Fukunaga directed all eight episodes of the show's first season, the second season will feature a variety of directors helming one or two episodes each. According to Deadline, one of those directors will be Fast & Furious director Justin Lin, which has fans of the dark and serious show that couldn't be further from the Fast & Furious franchise in a bit of a tizzy. It is hard to imagine how Lin's big-budget style could possibly fit the show, but creator Nic Pizzolatto has so much creative control over the series it's unlikely a Hollywood director would be brought in to mess up everything right under his nose. If Lin does end up directing some episodes, it's probably because Pizzolatto wants him to.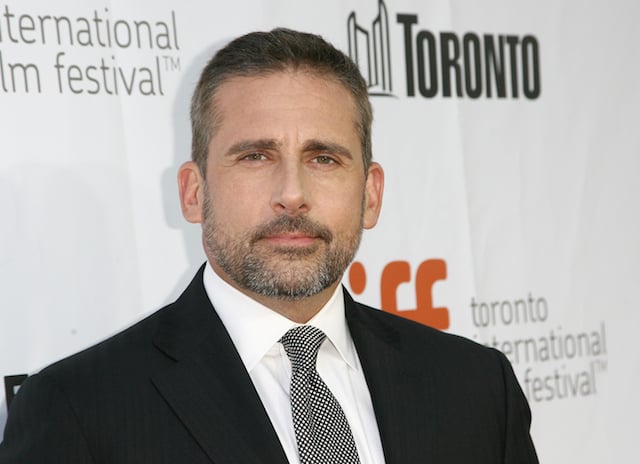 Steve Carell to Star in Looney Tunes Movie
Warner Bros. is finally trying to get its long-in-development Looney Tunes movie off the ground. Last week, according to The Hollywood Reporter, the studio has officially brought on X-Men: First Class scribes Ashley Miller and Zack Stentz to write the script and is working on filling the rest of the team. In addition to hiring the writing duo to pen the still-untitled Acme film, the studio is reportedly in early negotiations with Crazy Stupid Love directors Glen Ficarra and John Requa to helm the project. As for possible cast members, Steve Carell (who starred in Crazy Stupid Love) is reportedly attached to lead the project. The Looney Tunes/Acme movie is getting an extra push after the success of The LEGO Movie last year, and some of the team from LEGO will be working on the project, as well.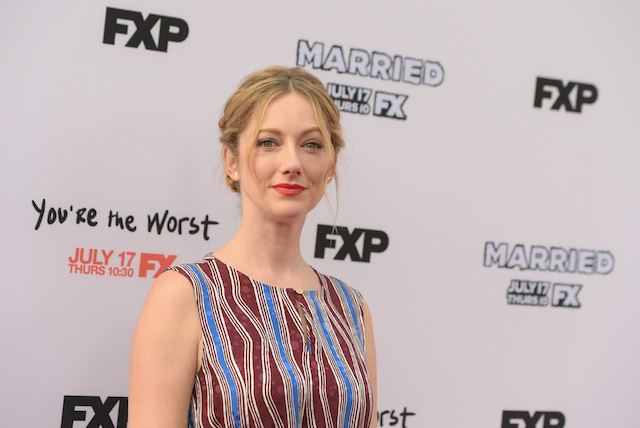 Another Woman in Ant-Man
Judy Greer seems to be adding one of her signature scene-stealing, co-starring roles to the upcoming Marvel movie Ant-Man. The actress, best known for small parts in shows like Archer and Arrested Development, told Movie Pilot that she's excited to be a part of the Marvel universe but couldn't reveal exactly what her role is. While her role hasn't been confirmed, when asked if she's excited about being in Ant-Man she eloquently said: "Fuck yes! Dude, yeah! Like that's huge." The publication went on to ask if she'd started shooting yet: "No, I have not started shooting yet. But even if I did I couldn't tell you that," Greer said, though she did give a little clue about the timeline. When asked how it felt to be a part of the Marvel family, Greer said, "Ask me in November." Now we're just left wondering what Greer's role will be. It's already widely thought that Evangeline Lilly is playing the comic's female lead, the Wasp, so let the guessing begin as to what Greer's part is.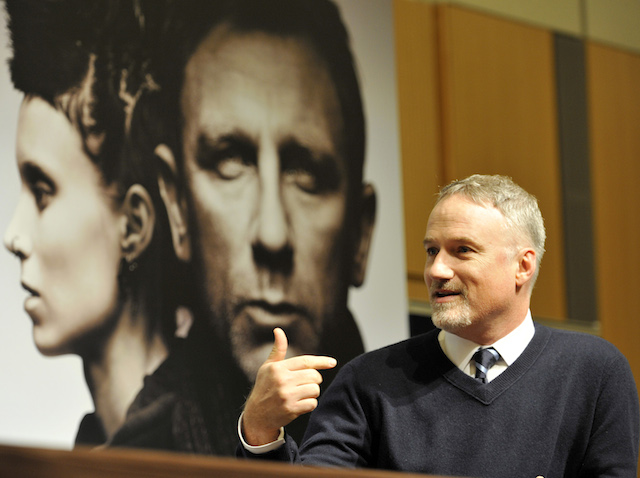 The Girl Who Played With Fire Might Get Made Against the Odds
According to a Google translation of a recent interview director David Fincher did with a Swedish publication, via Film Divider, he still has hopes that the sequel to The Girl With the Dragon Tattoo will get made even though it's been so long since the first film that many had thought Fincher wouldn't finish out the crime novel trilogy. The Girl With the Dragon Tattoo earned star Rooney Mara an Oscar nomination for her portrayal of the troubled hacker-punk Lisbeth Salander and capitalized on the wild popularity of the novels, but the movie didn't make quite as much as the studio had hoped, and now that the fervor over the books has cooled down, pouring money into a sequel seems even riskier.
The recent flop of Sin City: A Dame to Kill For, which was made nine years after the first movie, doesn't help the odds, but Sony's hefty investment of the rights to the Millennium trilogy is good motivation for the studio to get the second and third films made. Fincher seems excited about the current script for Fire, but it remains to be seen if stars Mara and Daniel Craig can get their schedules worked out to do the films even if Sony decides that making them is a risk worth taking.
Follow Jacqueline on Twitter @Jacqui_WSCS
More from Entertainment Cheat Sheet:
Want more great content like this? Sign up here to receive the best of Cheat Sheet delivered daily. No spam; just tailored content straight to your inbox.