Thanks to Sylvester Stallone, The Expendables franchise has brought together some of the most popular action stars of all time, a trend that has many speculating who will join the next installment. Yet, while Stallone and co-star Jason Statham serve as co-leads in the films, one of their most underused supporting players has been Chinese superstar Jet Li. While Li is expected to return for The Expendables 4 in 2017, that franchise far from represents his best work. So we're looking back at some of his most memorable big-screen releases. For the record, we're limiting this list to one entry per franchise.
1. Once Upon a Time in China (1991)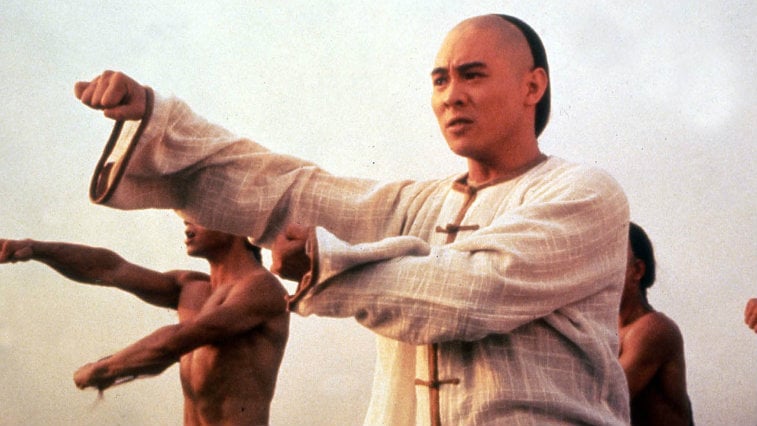 While its 1992 sequel arguably might edge it out, we're giving this spot to the film that started it all. Li stars as folk hero Wong Fei-hung, as he faces off against foreign nations who arrive to plunder China. The role has been interpreted for the big screen over and over again, but few versions have become as popular as Li's. The actor reprised the role for three of the five sequels that followed in the subsequent few years.
2. The Legend (1993)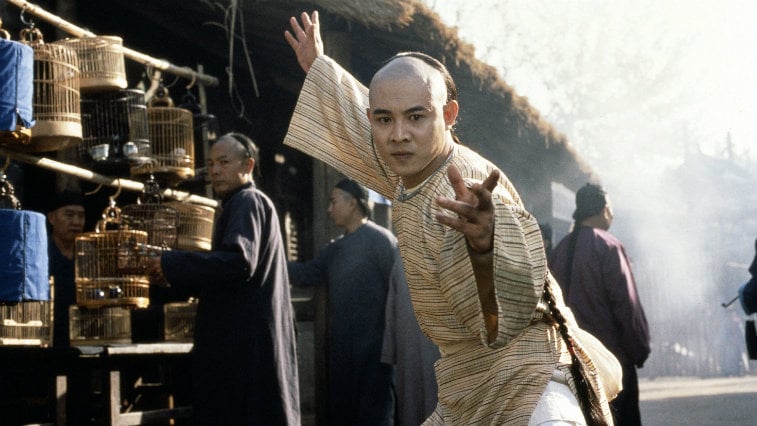 Directed by Corey Yuen, The Legend stars Li as another fixture in Chinese folklore, namely Fong Sai-yuk. More comedic than much of Li's work, the film follows the character as he ultimately finds himself entering a kung fu contest to win the heart of his beloved. Featuring award-winning fight choreography, The Legend still stands as one of Li's most popular films and inspired a sequel later that same year.
3. Fist of Legend (1994)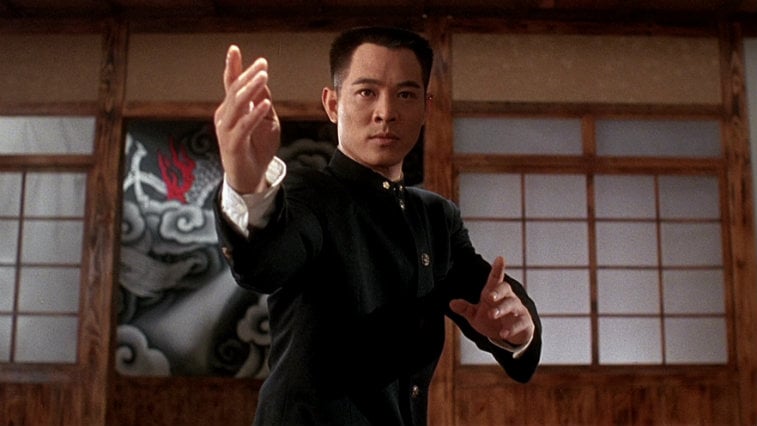 Whenever action choreographer Yuen Woo-ping is involved, audiences know they're getting something special. Such is the case with this film, which is actually a remake of 1972 Bruce Lee classic Fist of Fury. Set during the Second Sino-Japanese War that pitted China against Japan, the film centers on Li's Chen Zhen, who returns to his martial arts school overtaken by the Japanese. Fist of Legend stands as one of the most influential modern martial arts films and undoubtedly one of Li's signature projects.
4. Hero (2002)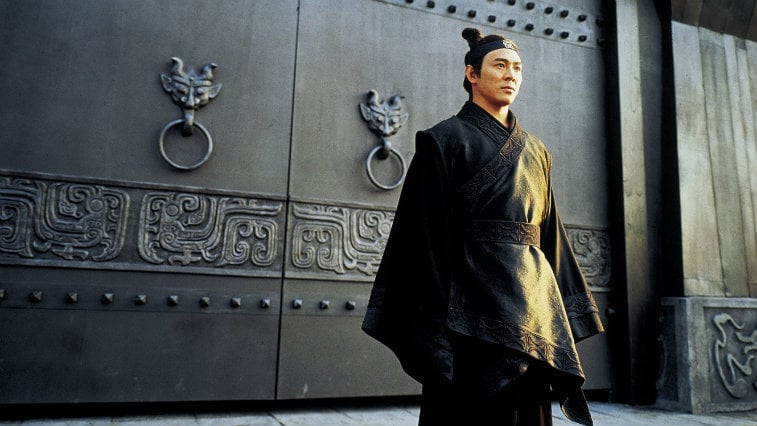 Thanks to Quentin Tarantino, this Rashomon-style tale is one of the very few international releases starring Li to receive a theatrical run in the United States. Directed by visual marvel Zhang Yimou (House of Flying Daggers), this film's gorgeous production design threatens to overtake its rich and complex narrative, which hinges on the personal account of a nameless warrior (Li) detailing his victory over a trio of imposing foes. Featuring other popular stars like Donnie Yen, Zhang Ziyi, Tony Leung, and Maggie Cheung, Hero easily transcends the martial arts genre to emerge as a film that anyone interested in top-notch filmmaking should check out.
5. Unleashed (2005)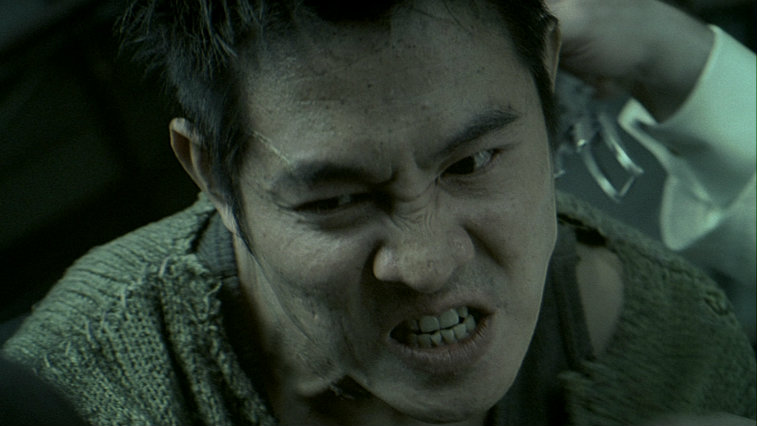 After making his English-language film debut in Lethal Weapon 4 in 1998, Li appeared in a long string of mainstream films, including Romeo Must Die, War, and The Mummy: Tomb of the Dragon Emperor. However, this Louis Leterrier (The Transporter) action thriller is perhaps his best English-language project to date. Li stars as Danny, a man who has been raised as a human attack dog and must find a new life for himself once he escapes his captor (Bob Hoskins). With a surprising amount of emotion and stellar fight scenes, Unleashed deserves a wider fanbase than its paltry $24 million domestic box office afforded it.
6. Fearless (2006)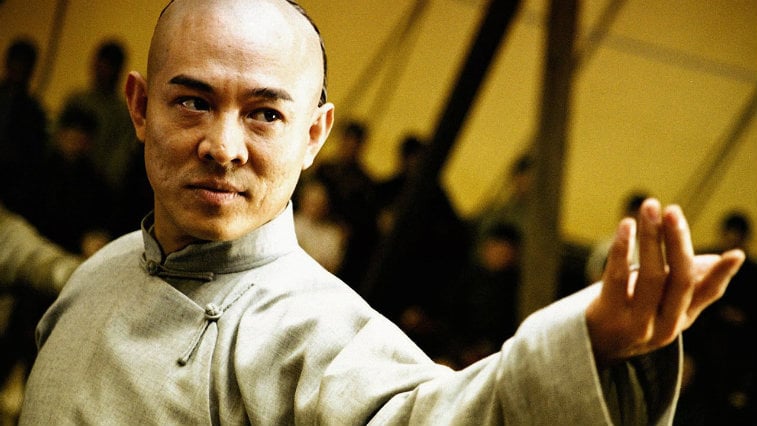 Loosely based on real-life martial artist Huo Yuanjia, Fearless initially received attention due to its promotion as Li's last wushu martial arts epic. Despite claims of historical inaccuracy, the film brings a number of thrilling action sequences to the screen, as it tells the story of Huo's ongoing battles with foreign fighters. These showdowns ultimately helped boost national pride in China during a dark time in its history, and it's clear by Li's commitment to the role that Fearless is a definite must-see for anyone interested in his work.
Follow Robert Yaniz Jr. on Twitter @CrookedTable
Check out Entertainment Cheat Sheet on Facebook!       
More from Entertainment Cheat Sheet: