6 New Albums From Old Rock Legends
These 6 rock and roll legends are releasing new music this fall. Whether it be brand new material, old songs that fans have yet to hear, or an album of classic standards, it's all material that's new to the public and shows that rock and roll isn't just a young man's game.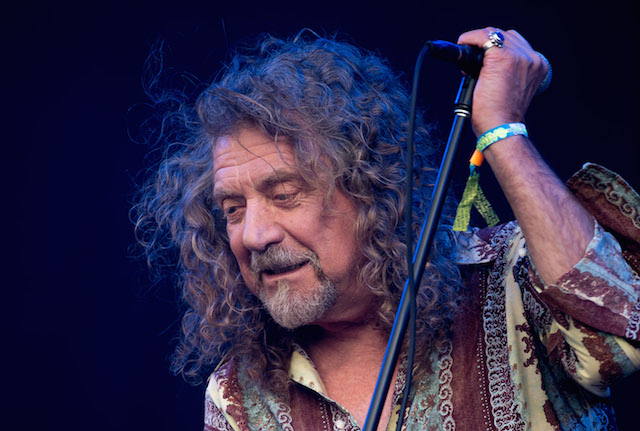 Robert Plant, lullaby and… The Ceaseless Roar (out now)

Plant will always be known as the lead singer of Led Zeppelin, but the singer has also had a long solo career and just released his tenth solo album. On the new record, Plant returns to working with his British and African band the Sensational Space Shifters after taking a break from them to record with Alison Krauss and T-Bone Burnett on his 2007 Grammy-winning Americana album Raising Sand. Lullaby sees him embracing more influences from around the world, including Celtic sounds and a variety of African styles, as well as exploring the end of his long-time relationship with Patty Griffin. The record was released on September 8, has gotten solid reviews with an 81 metascore on review aggregator Metacritic, and he plans to tour with the Space Shifters in support of it.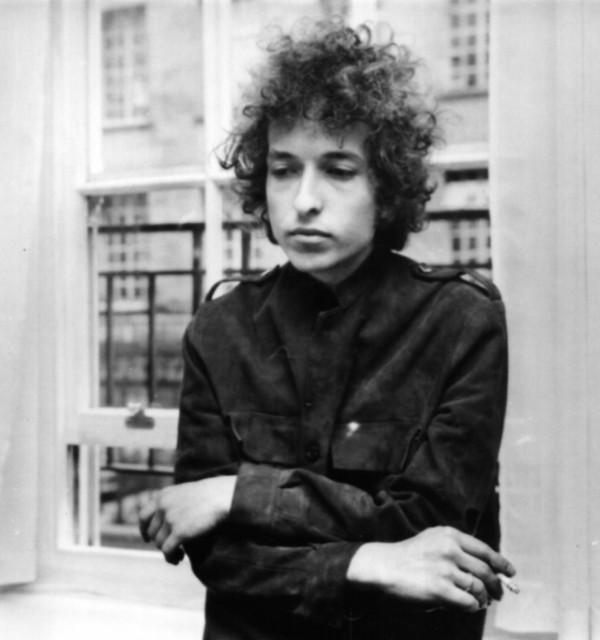 Bob Dylan, Basement Tapes (November 4)

While this isn't technically a new album, Dylan delighted rock and roll fans by announcing that he'll soon release an expanded version of the most famous bootleg in rock and roll history back in August. The Basement Tapes were recorded in the late 1960s with The Band during Dylan's hiatus from the music industry in the wake of his infamous motorcycle accident. Some of the recordings from those sessions have been officially released over the years in various forms, but the upcoming six-disc, 138-song collection contains 30 songs that even the most religious Dylan fans didn't know existed, much less heard before, and they will be in their original state rather than the Robbie Robertson remastered version that was released, to some criticism, in the 1970s. Over 40 years after Rolling Stone founder Jann Wenner called for it, Dylan fans are finally getting the real Basement Tapes.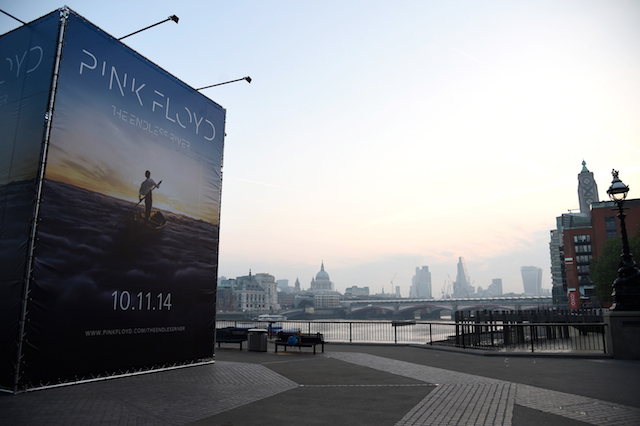 Pink Floyd, The Endless River (November 11)

Pink Floyd announced this summer that working on a reissue of The Division Bell had resulted in recording material for their first new album in twenty years. Polly Samson, the wife of singer-guitarist David Gilmour, made the announcement on Twitter and said that the record will be late Floyd keyboardist Richard Wright's "swansong." The Endless River is a tribute to Wright and will be composed of material that he helped write during the sessions for recording The Division Bell that didn't make it on to that record. The band said on their website that they've spent the past year polishing the material by re-recording some of it and using the benefits of modern technology to make improvements. The album will be for the most part instrumental, with Wright's keyboards at the heart of the sound.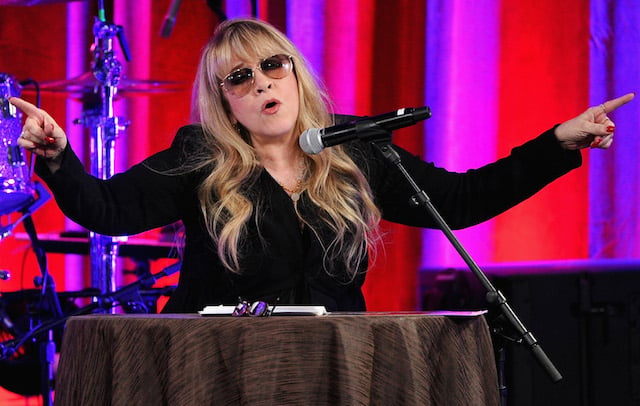 Stevie Nicks, 24 Karat Gold: Songs From the Vault (October 7)

Nicks has combed her back catalog for songs she's written throughout her long career but never before recorded for release on her new album. Some of the songs were kept so private that her bandmates in Fleetwood Mac have never even heard them, Nicks told Rolling Stone. The songs were recorded with session musicians in Nashville on a time crunch, cutting 17 songs in three weeks before Nicks needed to begin rehearsals for Fleetwood Mac's reunion tour. The majority of the songs on the album were written between 1969 and 1987. When asked what her bandmates will think of the album, Nicks told Rolling Stone, "Lindsey will love it, half the songs are about him!"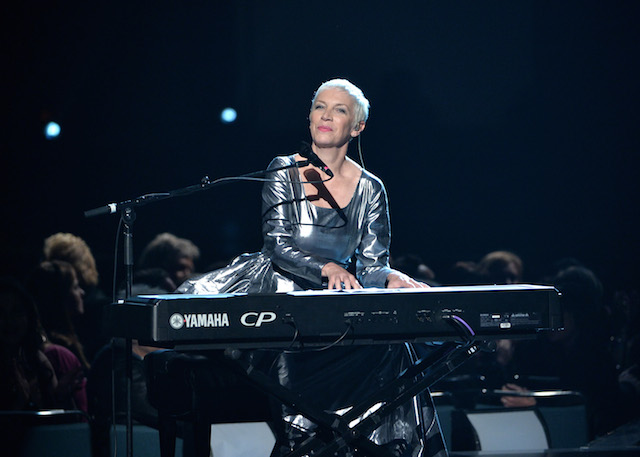 Annie Lennox, Nostalgia (October 21)

Eurythmics singer Annie Lennox has said that her new album Nostalgia might end up being her last. The record is composed of bare-bones takes on blues, jazz, and soul standards like "Strange Fruit," "I Put a Spell on You," and "Georgia on My Mind," and is Lennox's second covers album in a row after her 2010 Christmas record A Christmas Cornucopia. Part of the reason the iconic Eighties rock singer believes she won't return to music after this record is because she's simply stopped writing new music. "I've stopped writing because I'm too happy," Lennox explained at an event in London to launch the album, per Rolling Stone. She went on to say that she'd rather be personally happy and creatively dry than miserable in her personal life and thus able to write a lot of songs. "I was thinking maybe it's my swan song. But I don't know yet," Lennox added, giving fans a little hope that her seventh solo album might not be her last.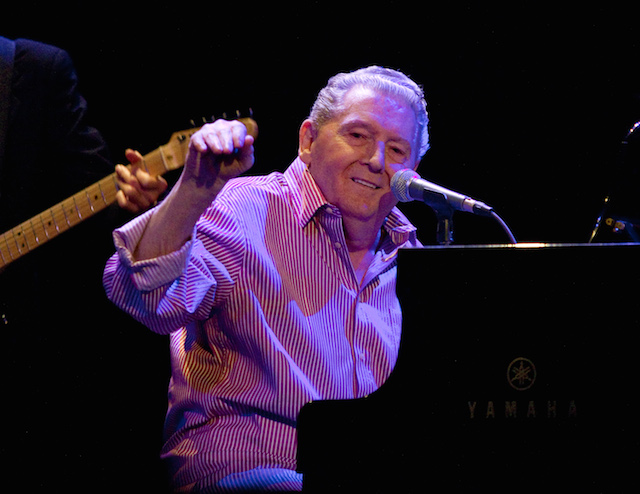 Jerry Lee Lewis, Rock & Roll Time (October 28)
The Killer is still rocking at age 78 and cut his new album just a short drive from where he and his contemporaries created the genre of rock and roll at Sun Studios in Memphis. The influential Lewis got some big names to contribute to the album, including Rolling Stones Keith Richards and Ron Wood, Neil Young, and Robbie Robertson, among others. The record is comprised of songs by other rock and roll legends that Lewis and the Million Dollar Quartet influenced including Bob Dylan, Kris Kristofferson, and Lynyrd Skynyrd. "This is a rock and roll record. That's just the way it came out," Lewis told Rolling Stone. The album release also coincides with the publication of Jerry Lee Lewis: His Own Story, a biography written by Pulitzer Prize-winner Rick Bragg that Lewis helped work on.
Follow Jacqueline on Twitter @Jacqui_WSCS
More From Entertainment Cheat Sheet:
Want more great content like this? Sign up here to receive the best of Cheat Sheet delivered daily. No spam; just tailored content straight to your inbox.