6 of Mark Ruffalo's Best Movie Roles
Before he became world famous for playing a superhero with serious anger management problems, Mark Ruffalo already had a heck of a Hollywood career. The 47-year-old behind the Avengers' Bruce Banner has appeared in over 50 films and earned countless accolades for his engaging performances in a wide range of films. Whether he's breaking hearts in a romantic comedy or pushing the envelope in an edgy independent film, Ruffalo's impressive career has proven he's a force to be reckoned with in Tinseltown. Here are six of his career highlights.
1. You Can Count on Me (2000)
Mark Ruffalo earned instant indie fame, and an Independent Spirit Award nomination when he co-starred in this family drama. You Can Count on Me follows Sammy Prescott (Laura Linney) and her brother Terry, who lose their parents to a car crash at a young age. Their complicated relationship comes to a head after Terry pays his sister a visit. Ruffalo's performance as the down-on-his-luck brother is brave, honest and compelling, as we see both the desire for connection and the inability to move past his immature and dysfunctional tendencies.  
2. Eternal Sunshine of the Spotless Mind (2003)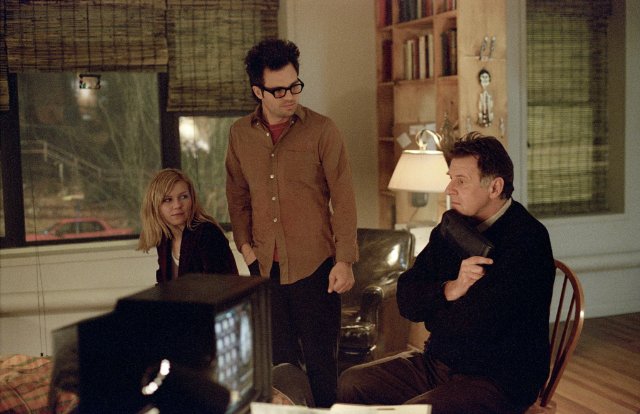 This eccentric ensemble drama, about a medical clinic that erases memories after bad breakups, is best known as a dramatic vehicle for Jim Carrey. But Mark Ruffalo's performance as Stan the memory-removing technician was also notable. While he only appears in a few scenes, Ruffalo makes the best of his screen time in Eternal Sunshine of the Spotless Mind. He creates a layered, memorable character who's equally comfortable dancing in his underwear and nerding out with his fellow technicians as he is trying to actually get his job done.
3. 13 Going on 30 (2003)
Prior to his performance in this romantic comedy, Ruffalo was primarily known on the indie scene. As dorky photographer Matt in 13 Going on 30, he proved that even character actors can woo as romantic leads. He has an endearing chemistry with Jennifer Garner's Jenna, which gives the love story an authentic flair. In fact, his performance alongside Garner's was credited with elevating the film and giving it "more flavor and life."
4. Zodiac (2007)
Mark Ruffalo co-starred with his fellow Avenger Robert Downey Jr. in this gritty crime drama about the hunt for the real-life Zodiac killer. He plays Inspector Dave Toschi, who helps investigate the Bay-area murders and becomes increasingly frustrated as the case stalls. Ruffalo fits right in with Zodiac's '70s aesthetic — critics praised him as "period perfect." What may be most impressive is while his quirky demeanor has often made him a standout, he manages to blend perfectly into the film, which is completely necessary to drive the somber, insidious feel of the film and make it successful. 
5. The Kids Are All Right (2010)
This comedy-drama, about the children of a lesbian couple seeking out their biological father, was a huge hit with audiences and critics. In The Kids Are All Right, Ruffalo plays Paul, an organic food store owner who learns that he's the biological sperm donor of two teenagers (Mia Wasikowska and Josh Hutcherson). Paul isn't always sympathetic – and many of his actions have catastrophic consequences. But his earnest desire to find a place in the family he doesn't belong in is beautifully subtle. He earned an Oscar nomination for Best Supporting Actor for his performance as Paul.
6. Foxcatcher (2014)
One of the most acclaimed films from last year, this gripping true crime drama featured tour de force performances from each of the leading actors — Steve Carell, Channing Tatum, and Mark Ruffalo. In Foxcatcher, Ruffalo plays Dave Schultz, an Olympic wrestler who joins his brother Mark (Tatum) in helping coach multimillionaire John du Pont's (Carell) Foxcatcher wrestling team. He's mesmerizing in this supporting role as an increasingly concerned older brother who can see that he's losing the fight for his sibling's attention. Ruffalo earned another Academy Award nomination for his performance, once again proving his one of Hollywood's best and brightest.
More from Entertainment Cheat Sheet:
Want more great content like this? Sign up here to receive the best of Cheat Sheet delivered daily. No spam; just tailored content straight to your inbox.