The 6 Best TV Show Opening Intros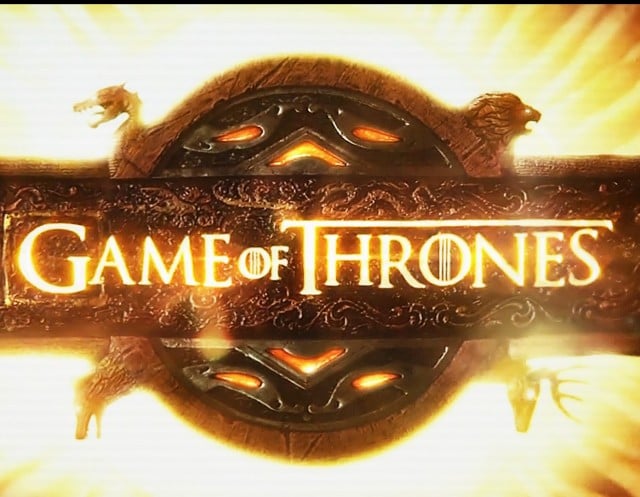 The opening title sequence has become something of a lost art in recent years. Nowadays, most shows opt for flashing the title across the screen after a 7- to 10-minute opening sequence, followed by the rest of the show on the other end with credits showing up with the next 2-3 minutes of action. On the other side of the coin though, we've seen shows like True Blood and Dexter treat their opening sequences as an opportunity to further contextualize their respective themes. With both now off the air, there's a brand new crop of shows left to carry the torch.
From men falling out windows to creepy imagery set to iconic theme songs, this next generation of title sequences is one that shows us why 40 seconds can come to define an entire saga.
1. Mad Men
Ever since it first came on the air back in 2007, Mad Men has been one of the driving forces behind movie-quality production on TV. For their 36-second opening sequence, we have the same artistry. Reminiscent of the opening to a James Bond flick, we see silhouettes set to an iconic orchestral theme song guaranteed to get stuck in your head. Instantly recognizable in the very first seconds, it's a classic style that evokes images of the simpler times Mad Men depicts.
2. Sleepy Hollow
It's campy, it's dark, and it's everything you want a title sequence to be for a show based on the legend of Ichabod Crane and the Headless Horseman. In the TV adaptation on FOX that's quickly gained a massive following, Crane rises from the dead in modern day Sleepy Hollow, teaming up with police lieutenant Abby Mills to fight the coming apocalypse. After a quick 10-minute slug, the credits kick in with a theme song that sounds like it came straight out of a Tim Burton movie, followed by visuals that are equal parts creepy and cheesy. For a show that's succeeded on what seemed like an absurd premise, it's really only appropriate.
3. Sons of Anarchy
Sons of Anarchy may have gone off the air, but it leaves behind a legacy full of violence, motorcycles, and of course a killer intro. Set to Curtis Stiger's chillingly appropriate "The Life," we see everything that defines the Sons, as tattoos take the shape of the names of each actor. At its core, Sons is a show about the price of loyalty. The visuals showing us jail cell bars and switch blades perfectly embody the tragedy of how trapped each character is by their destructive lifestyles.
4. True Detective
No one will ever try to tell you True Detective is anything but a very strange show. That strangeness is of course taken up by its leads in Season 1 — Matthew McConaughey and Woody Harrelson — as they spend the better part of their time trying to figure out the meaning (or meaninglessness) of life. The now iconic opening credits bring that to mind immediately, and set the tone for a deeply odd yet addictive show from HBO. Season 2 features an updated title sequence with Colin Farrell and Vince Vaughn featured as the main characters, and a new intro song by Leonard Cohen.
5. Game of Thrones
In perhaps one of the longer opening credit sequences out there (this one runs up to 1:41), Game of Thrones stands above the rest as one where it's obvious more than a little effort was poured in. Featuring stop-motion models on a static map rising from the ground and building themselves into cities, the epic theme song blares in the background as every viewer tries (and fails) to not hum along. This one may very well go down in TV history as one of the best of all time, and we have a hard time disagreeing.
6. Orphan Black
Orphan Black is a difficult show to explain to someone who's never seen it. Sure, it's about clones. But it's also about morality and science. And sometimes, it's just a series of chase scenes and action sequences. There's something of an elegance to the flow of this clone-centric drama, and with the tripped-out intro and eerie theme song, we get that vibe right away. If you've ever wanted to see one actress play upwards of 4-5 different roles to perfection, then this is probably the show for you. And if that title sequence doesn't get you hooked, we don't know what will.
More from Entertainment Cheat Sheet:
Want more great content like this? Sign up here to receive the best of Cheat Sheet delivered daily. No spam; just tailored content straight to your inbox.