6 of the Worst Comeback Albums From Great Bands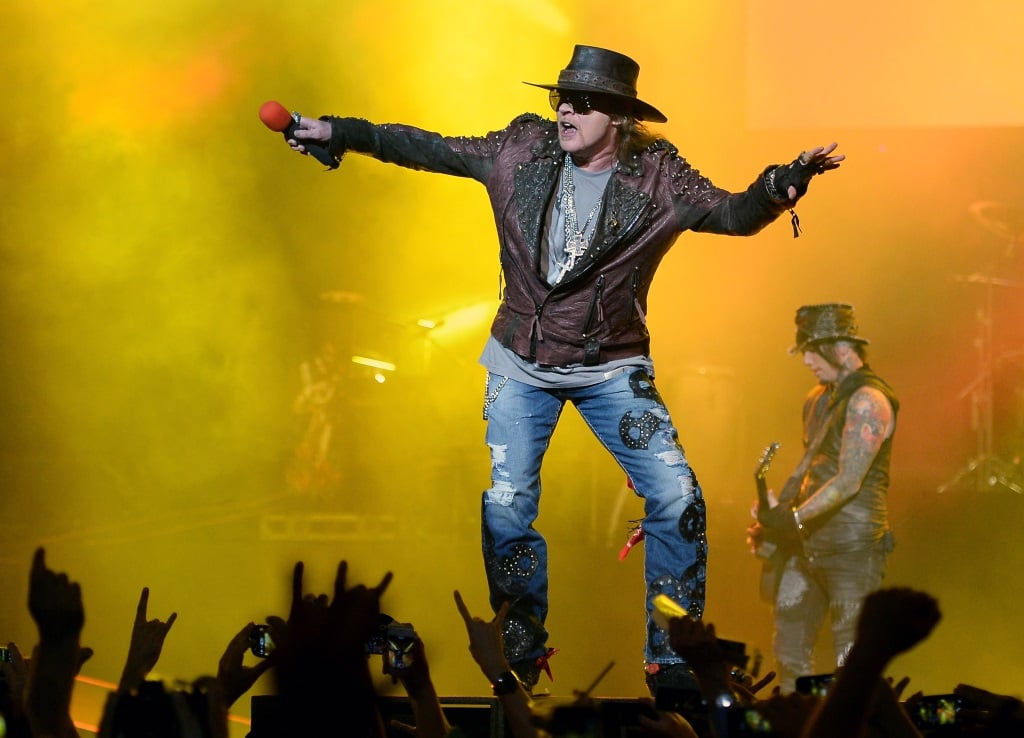 America loves to remember their favorite pop culture phenomena of yesteryear. Knowing this, producers and creative types are inspired to revive in some form or another the formula for past success — hence, why aging members of a once-acclaimed, now-defunct band would get together to record a comeback album. As intriguing as these ideas often are, they tend to yield poor results that in no way live up to the hype. Here are six of the worst comeback albums from great bands.
1. A Momentary Lapse of Reason by Pink Floyd
Dave Gilmour's crooning vocals and wailing guitar work are an essential part of the '70s Pink Floyd we all know and love. However, his songwriting abilities can't measure up to those of former band mate Roger Waters, as demonstrated by A Momentary Lapse of Reason, Pink Floyd's 1987 album, and their first without Waters. Interesting ideas abound on the album, but few of them ever come to anything, especially when they're often weighed down with lousy lyrics like "feel the new wind of change/on the wings of the night/no more turning away/from the weak and the weary" that can't measure up to the high standard the band had previously set for themselves. Thankfully, their most recent comeback album, 2014's The Endless River, was almost entirely bereft of lyrics.
2. Chinese Democracy by Guns N' Roses
Guns N' Roses were never exactly masters of their craft, but they managed to churn out at least a couple albums of enjoyable, if silly, hard rock music. Their 2008 album Chinese Democracy was their first since 1993's The Spaghetti Incident, featuring an almost entirely new lineup save for vocalist Axl Rose. The album was trapped in the studio for roughly a decade before finally being released. Though it went platinum, it's hard not to wonder how this was achieved by an album filled with walls of uninteresting guitar noise and less interesting screeching vocals from Axl Rose, who sounds more a parody of himself than he ever had before.
3. Indie Cindy by The Pixies
Like many underground rock acts of the 1980s, the Pixies were only rightly recognized for their greatness years later, after their influence helped to inspire Kurt Cobain and countless others. Their original run of four LPs and one EP was perfect, but the track record was soiled by the 2014 release of Indie Cindy, their first album in 13 years and their first without the recognizable bass guitar and backup vocals of Kim Deal. The album is weighed down by slow songs and ambitious but muddied production tricks that dilute the powerful four-person dynamic the Pixies once possessed. It might not be terrible, but alongside other Pixies efforts, it sticks out like a sore, badly aged thumb.
4. The Cosmos Rocks by Queen + Paul Rodgers
Most of us hold out hope that a comeback album will be worthwhile, but I had no such hope for the one and only studio collaboration between singer Paul Rodgers and what remains of Queen. Queen is so dependent upon the operatic rock vocals of Freddie Mercury that anything less would sound sad. The Cosmos Rocks is far, far less. Its songs sound like tired attempts to recapture the dad-rock of yesteryear. Instead of being invigorating, songs like "Cosmos Rockin'" are only depressing.
5.  The Weirdness by The Stooges
The idea of a Stooges comeback album seems strange to begin with, even though they managed to snag the original lineup in its entirety, right down to aging madman singer Iggy Pop. But The Stooges were never a monolithic force in rock music — instead they were a fascinating, vicious act whose proto-punk sound was only recognized as visionary decades later. Bereft of the reckless garage rock energy of their youth, their 2007 album The Weirdness — their first in a whopping 34 years — is the worst kind of going through the motions. Even Iggy sounds bored on the microphone, probably in reaction to the lackluster songwriting that threatened to ruin the cult band's previously untouchable legacy.
6. Zeitgeist by The Smashing Pumpkins
One must suspect that The Smashing Pumpkins egocentric frontman Billy Corgan had cash in mind when he revived the band he bade farewell to in 2000 without half of the original lineup. The resulting 2007 album was called Zeitgeist, and was rightly panned by most music critics for its one note songwriting. The unimaginative production makes Corgan's unusually lacking songwriting sound like lesser outtakes that would've been put on the B-side of or cut entirely from one of their better efforts. Like so many comeback albums, there's really no reason Zeitgeist should exist.
Follow Jeff Rindskopf on Twitter @jrindskopf
Check out Entertainment Cheat Sheet on Facebook!