6 Rumors: Doctor Strange, Bond Villain, and 'Walking Dead' Casting
Here's what's been buzzing in the entertainment world this week.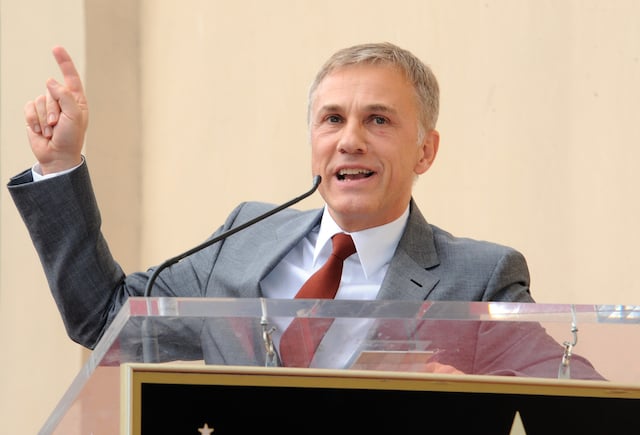 Christoph Waltz is actually playing Bond villain
The cast and title of the 24th Bond movie has been announced, with director Sam Mendes revealing that it will be called Spectre and include new stars Monica Bellucci, Léa Seydoux, Dave Bautista, Andrew Scott, and two-time Oscar winner Christoph Waltz. Though Waltz's role was described as the character Hannes Oberhauser, a skiing instructor who taught Bond while he was on breaks at college and became a sort of father figure to him but ended up mysteriously disappearing, some are speculating that the actor will actually be playing iconic Bond villain and evil genius Ernst Stavro Blofeld. The rumors suggest that Mendes wants to keep the surprise under wraps, thus the pretend casting as a different character. In Bond lore, Blofeld heads the organization "Special Executive for Counter-intelligence, Terrorism, Revenge and Extortion," which goes by the acronym SPECTRE, and is one of the most iconic Bond villains of all time.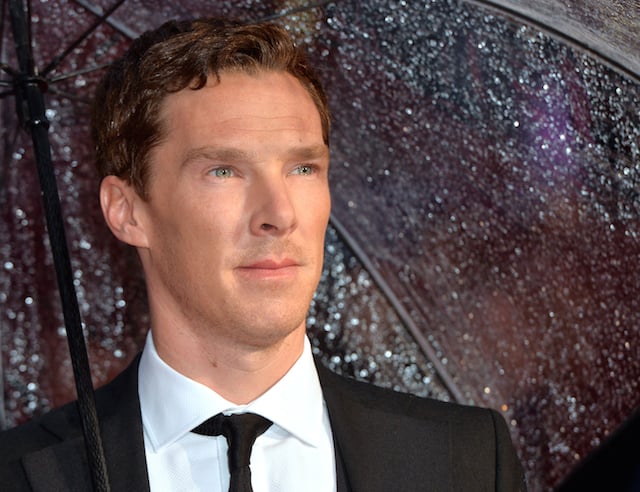 Benedict Cumberbatch is Doctor Strange
Deadline reports that negotiations between the Imitation Game actor and the studio have completed this week and the actor will play the superhero that's been impossible to cast. It's hard to name an actor that hasn't been rumored to be up for the role, but Joaquin Phoenix was for awhile considered the frontrunner until talks between the eccentric actor and Marvel broke down. Cumberbatch is in the middle of awards buzz for his portrayal of homosexual WWII codebreaker and math genius Alan Turing, so the studio might have ended up nabbing a future Oscar winner to play the Sorcerer Supreme.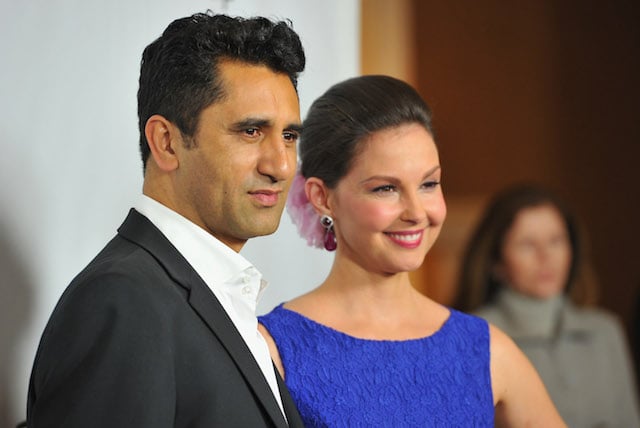 Walking Dead spinoff
The upcoming Walking Dead spinoff has cast its lead character as the show continues to score incredible ratings and shock fans. Whale Rider actor Cliff Curtis has signed on to lead the untitled spinoff, which will take place in the same universe as The Walking Dead just in a different location with new characters. No more info on the spinoff has been officially reported, but the website TV Line says that it has obtained character descriptions through an inside source. The site says that Curtis's character will be a Latino father who is described as "a good man trying to do right by everyone in his life." His son Cody is smart, rebellious, and angry. The lead female character is a single mom who seems more innocent than she really is. Her two children are a slacker son who has no desire to leave home and a daughter who is her brother's complete opposite. The website also says that the show will be a prequel, exploring the beginnings of the zombie outbreak.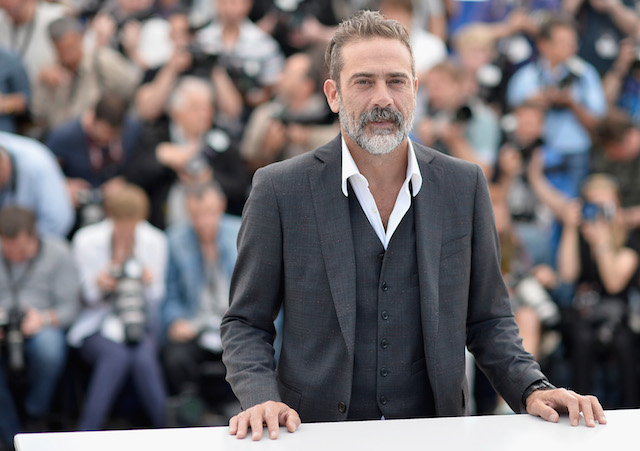 Lifetime's Marilyn Monroe miniseries casts its Joe DiMaggio
Susan Sarandon, Emily Watson, and Kelli Garner have all signed on to the upcoming Lifetime biopic miniseries about the life of silver screen legend Marilyn Monroe, and now The Hollywood Reporter says that the network has found its main love interest. Jeffrey Dean Morgan has signed on to play the iconic baseball star Joe DiMaggio, who was married to Monroe for just nine months but is considered to have been the love of her life. Some biographers have suggested that the pair were headed towards a reconciliation when Monroe died. DiMaggio never remarried, though he did continue to put flowers on her grave several times a week for 20 years. Morgan's credits include the TV series Magic City and Shameless and the movies Watchmen and Jonah Hex.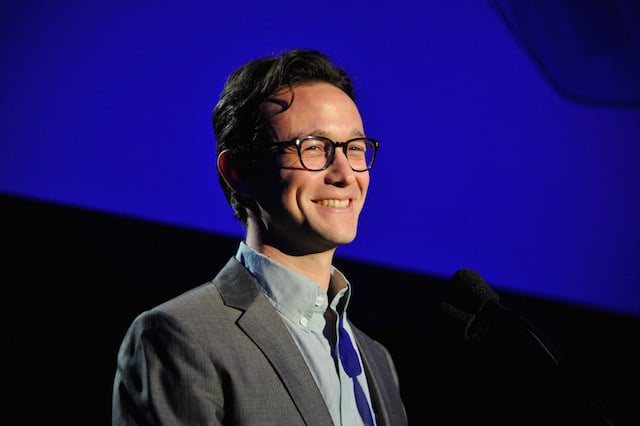 No Sandman movie?
When Warner Bros. and DC Comics made all their big announcements about the upcoming comic book based movies they're developing together, fans of Neil Gaiman's Sandman graphic novels were sad to see that no Sandman movie was planned before 2020. But Joseph Gordon Levitt has apparently come to the rescue, as the actor has confirmed rumors that he's planning to adapt, direct, and star in a Sandman movie and it's currently in pre-production. In a recent Reddit AMA, the actor said that he's currently hard at work on the script, which he's collaborating on with writers David Goyer and Jack Thorne. "Also just had a great conversation last week with David and Mr. Gaiman. Neil has been extremely big hearted with me, and he's the one I want to please most," Levitt said.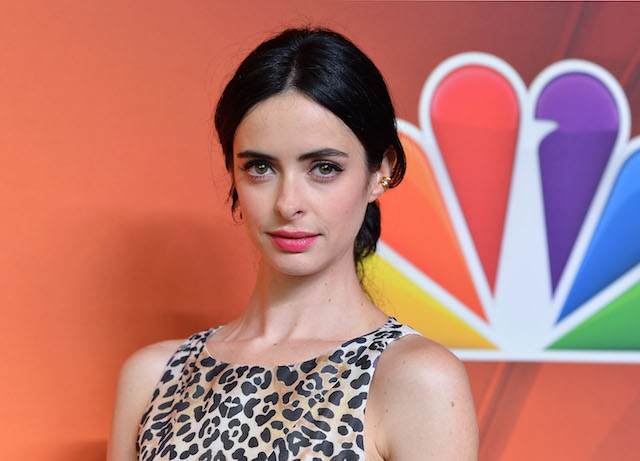 Krysten Ritter as Jessica Jones
Deadline reports that Don't Trust the B—- in Apartment 23 and Breaking Bad actress Krysten Ritter has been chosen to play Jessica Jones in the Netflix original with Marvel, though there's been no official word from either Netflix or Marvel. The show will be about Jones, a superhero suffering from post-traumatic stress disorder who gives up her career fighting crime in order to start her own detective agency where some of the people she helps are other superheroes. The website also reported that Mike Colter has nabbed the lead male role of Luke Cage. It is the second in a four show deal between Netflix and Marvel. Ritter can currently be seen in Tim Burton's awards contender Big Eyes.
Follow Jacqueline on Twitter @Jacqui_WSCS
More from Entertainment Cheat Sheet:
Want more great content like this? Sign up here to receive the best of Cheat Sheet delivered daily. No spam; just tailored content straight to your inbox.