6 Rumors Last Week: No 'Star Trek' for Netflix, 'True Detective' Lies
Here's a wrap-up of all the rumors that have been abuzz in the entertainment world over the past week.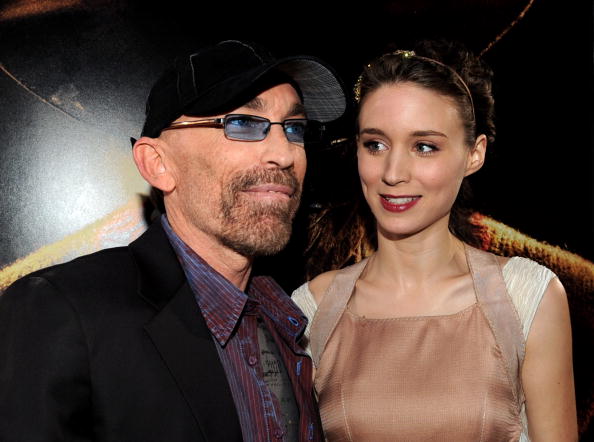 1. Rooney Mara and David Fincher Together Again
Deadline reported this week that Rooney Mara and David Fincher, who worked together on the American film adaptation of The Girl With the Dragon Tattoo, are circling a project adapting the spy novel Red Sparrow. The novel was written by former CIA agent James Matthews, who poured 33 years' worth of knowledge about international espionage into his debut work of spy fiction. Mara would play the central character, Soviet spy Dominika Egorova, an intelligence officer who against her will is trained to be a "sparrow," or master of seducing the enemy.
American Hustle writer Eric Warren Singer is being courted by Fox to adapt the book, with Chernin Entertainment and Film Rites set to produce, according to Deadline. The publication said that due to the interest in the project from big names like Fincher and Mara, the film will likely move forward quickly even though the screenplay has yet to be written.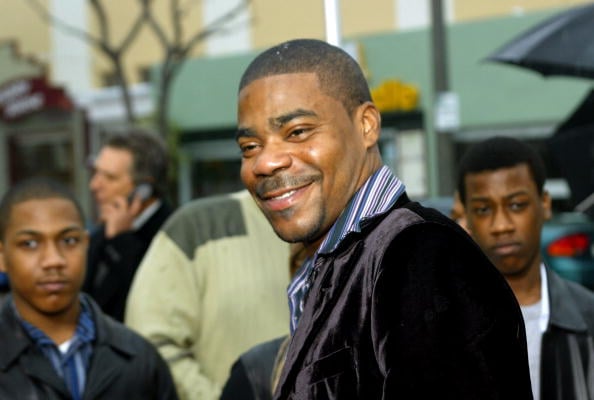 2. Tracy Morgan Is Not Dead
Comedian Tracy Morgan, most famous for playing a version of himself on 30 Rock, was involved in a car accident on June 7 while driving on the Jersey Turnpike. The wreck was caused by a sleep-deprived truck driver and killed fellow comedian James "Jimmy Mack" McNair. Morgan has been in critical condition since the accident, but rumors started to spread on Twitter after news of the crash that the actor had died. Morgan's rep issued a statement refuting the rumor and listing the actor's numerous injuries, saying that he's expected to remain hospitalized for several weeks. Meanwhile, video of the car accident has been posted online by TMZ. Fellow comedians, including Louis C.K. and Judd Apatow, have asked the tabloid to remove the video, but TMZ has not responded.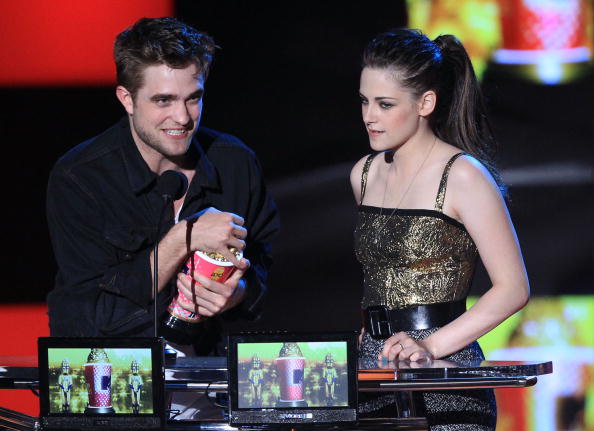 3. Kristen Stewart and Robert Pattinson Casting Rumors

Former flames and Twilight co-stars Kristen Stewart and Robert Pattinson are rumored to be involved in some big new Disney projects. Last week, some not-so-credible reports began circulating that Pattinson was at the top of a list of potential actors to play Indiana Jones in the franchise's reboot. Those rumors spawned further reports that Pattinson would not only replace Harrison Ford in that franchise but also in Star Wars, as well. Hollywood Life has cited an inside source who said one of the many upcoming Star Wars spinoffs from Disney would be a film focused on the young Han Solo, in which Pattinson would take the starring role of the character originally played by Ford.
Hollywood Life also said in a separate report that Stewart is being considered for the part of Belle in Bill Condon's upcoming reimagining of the classic Beauty and the Beast. Of course, Stewart is no stranger to fairy tale retellings, as she played Snow White in Snow White and the Huntsman. The publication's source did say that by the time the project is ready to start filming next year or the year after, Disney may prefer to go with a younger actress and Stewart may be busy with any number of projects, including the Snow White sequel. The source concluded that there is a 50 percent chance Stewart will nab the role of Belle.
4. True Detective Rumors Cleared Up
True Detective creator Nic Pizzolatto said at a news conference this week that every single rumor about the second season of True Detective that has been published is false. The first season of the HBO series starring Matthew McConaughey and Woody Harrelson was the most talked-about and critically acclaimed TV show of the year, so rumors about the show's second season, which will follow a completely different storyline, have been piling up.
"Literally, not a single rumor about casting that has been printed anywhere has any truth to it whatsoever," Pizzolatto said at a news conference at the Fairmont Banff Springs Hotel, per TV Over Mind. "I mean that literally. I've seen entertainment reporters say 'My sources say…' There are no sources. There's me and two other guys and they don't even know what I'm doing."
Pizzolatto included the idea that the second season would be female-led as one of the untrue rumors. "Again, it's a rumor with no basis in fact. There is a strong (lead) female character. But I wouldn't say it is female-led or anything like that."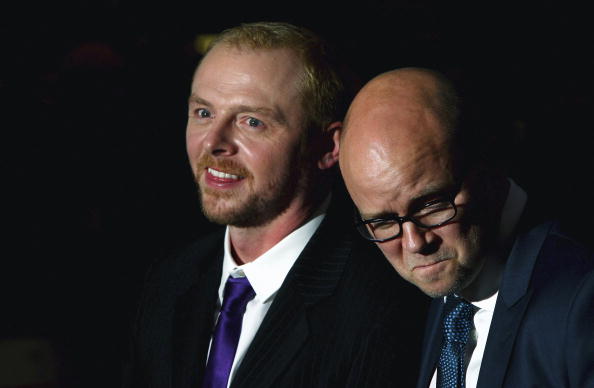 5. Simon Pegg's Star Wars Cameo
Star Trek star Simon Pegg shot a "secret role" in J.J. Abrams' Star Wars: Episode VII, which just wrapped up shooting in Abu Dhabi, according to IGN Middle East. Despite Abrams' efforts to keep as much about the movie a secret as possible, not a week goes by without a new Star Wars rumor hitting the Internet. The rumor about Pegg is interesting, given that the actor had this to say about the possibility of being in the Star Wars reboot in the past: "I don't think it would be appropriate for me to be in it, to be honest. I think J.J. should cast new faces with no stunt acting." Apparently the actor changed his mind on that, and he could have been convinced due to his close relationship with Abrams, whom he worked with on Star Trek and Mission Impossible 3.
6. Star Trek Coming to Netflix?
It was reported earlier this week that Star Trek author and producer Larry Nemecek said at the Phoenix Comicon that Netflix was in talks with CBS, which owns the rights to the franchise, to make a new Star Trek series for the streaming service, though Nemecek later denied making those claims, according to a report from Geek. The recent Star Trek films from J.J. Abrams have revitalized interest in the series, but Star Trek hasn't been on television since 2005. Nemecek cleared up the confusion about his comments in a post on his blog, saying: "There have been overtures. But none taken. So far." Nemecek makes a strong argument for why Netflix would be a great place for the series to go, given the success of Netflix's own original programming and the popularity of Star Trek reruns on the streaming service, but there are no plans for a Star Trek Netflix original in the works for now.
More From Wall St. Cheat Sheet:
Follow Jacqueline on Twitter @Jacqui_WSCS