6 of the Best Movies Written by Hollywood Actors
Sometimes, acting isn't enough for Hollywood's best and brightest. A select few have chosen to distinguish themselves as jacks-of-all-trades by writing movie scripts and then starring in the films. Keep reading to discover six of the best Hollywood hits written by their stars. These films were all given high Metascore ratings, which are compiled by assigning scores to curating critics' reviews and applying a weighted average.
1. Borat: Cultural Learnings of America for Make Benefit Glorious Nation of Kazakhstan (2006)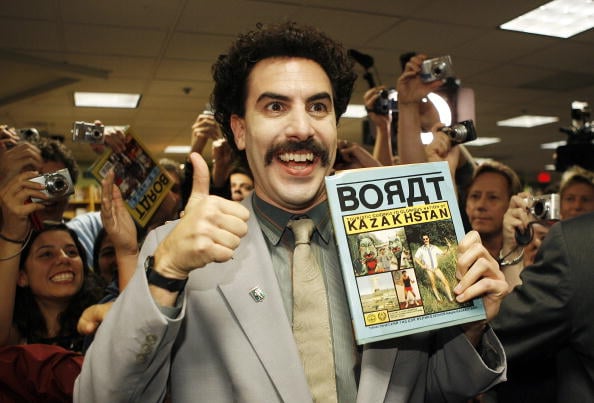 Sacha Baron Cohen, along with several other writers including Anthony Hines, Peter Baynham, Dan Mazer, and Todd Phillips, wrote the script for Borat: Cultural Learnings of America for Make Benefit Glorious Nation of Kazakhstan, which received a metascore of 89. Baron Cohen didn't just use his talent to write the script, though – he also stars in the film, playing none other than Borat himself.
The film is about a TV reporter, Borat, who is sent to the U.S. by his government to make a documentary about American culture. While studying the country's society, Borat begins to watch Baywatch and decides that C.J. Parker, played by Pamela Anderson, must be his wife. He travels to California in hopes that he'll find her, make her his wife, and take her back to Kazakhstan. Along the way, he meets many interesting characters and gets a healthy dose of American culture. The film received rave reviews from critics everywhere. Variety sums it up nicely, describing it as an "uproariously funny mockumentary."
2. This is Spinal Tap (1984)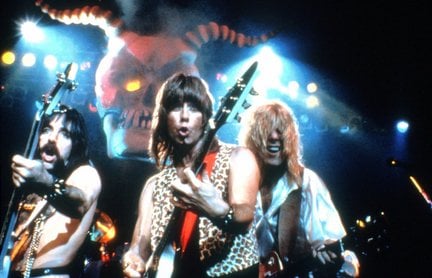 This is Spinal Tap is about a legendary British heavy metal band that goes on an America tour in hopes of making a comeback. They have a fan/filmmaker join them to create a movie that documents the fictitious group's final tour. The film, which received a Metascore of 85, was written by Christopher Guest, Michael McKean, Harry Shearer, and Rob Reiner. All four were also in the movie – Reiner played Marty DiBergi, McKean played David St. Hubbins, Shearer was Derek Smalls, and Guest was Nigel Tufnel.
A Washington Post review states: "Spinal Tap, directed by Rob Reiner and written by Guest, McKean, Shearer and Reiner, is one of the great movie satires. And if it isn't the funniest rock spoof ever made, it certainly shares the title with "The Rutles," Monty Python's mockumentary about a band not unlike the Beatles. The very sight of Nigel, David and Derek, as they sit down for an interview with the film's director, Marty DiBergi (Reiner), is enough to gun my laugh motors into immediate overdrive."
3. Good Night, and Good Luck (2005)
George Clooney and Grant Heslov wrote the script for Good Night, and Good Luck. In addition, Clooney plays Fred Friendly in the 2005 film. The movie centers around the early 1950s when a CBS reporter and his producer (Clooney) decide to take down and expose the ever-controversial U.S. Senator Joseph McCarthy of Wisconsin, according to IMDb.
Good Night, and Good Luck received a metascore of 80. The New York Times commended Clooney for his overall work on the film. A review stated: "And while he has clearly learned from them, the cinematic intelligence on display in this film is entirely his own. He has found a cogent subject, an urgent set of ideas and a formally inventive, absolutely convincing way to make them live on screen."
4. Superbad (2007)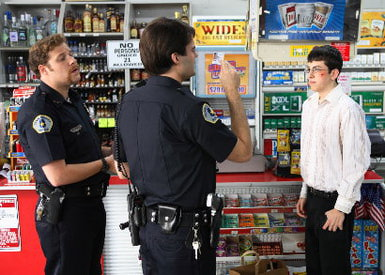 This comedy is about Seth and Evan, a pair of inseparable (and unpopular) best friends, who are in high school and finally get invited to a party. However, they run into a string of problems as they try to score alcohol. They are further delayed when they come across two interesting yet inept cops, and eventually a fight between the two leads them to question their friendship. Seth Rogen and Evan Goldberg wrote the script for this superb comedy, and Rogen also stars as one of the inept, but lovable, officers.
The movie received a metascore of 76, and many critics praised the film for its humor. According to Metacritic reviews, the movie was described as "2007's most successful comedy," and was commended for "the canny evocation of male friendship in all its richness and complexity."
5. Shaun of the Dead (2004)
Simon Pegg and Edgar Wright, who was also the director, wrote the script for the 2004 film Shaun of the Dead, which received a metascore of 76. The romantic zombie comedy, otherwise referred to as a rom zom com, centers around Pegg's character, Shaun, who finds himself right in the middle of a zombie apocalypse just as he's trying to win back his ex. 
In an interview with IGN, Pegg and Wright said that writing the screenwrite and producing the film took them about three years to complete. "It means a lot to us. I mean, it was a labor of love and it was our kind of part homage and our tribute to George Romero, and also our chance to, you know, be in a zombie film, which has always been a childhood dream for all of us," Pegg said.
6. The Town (2010)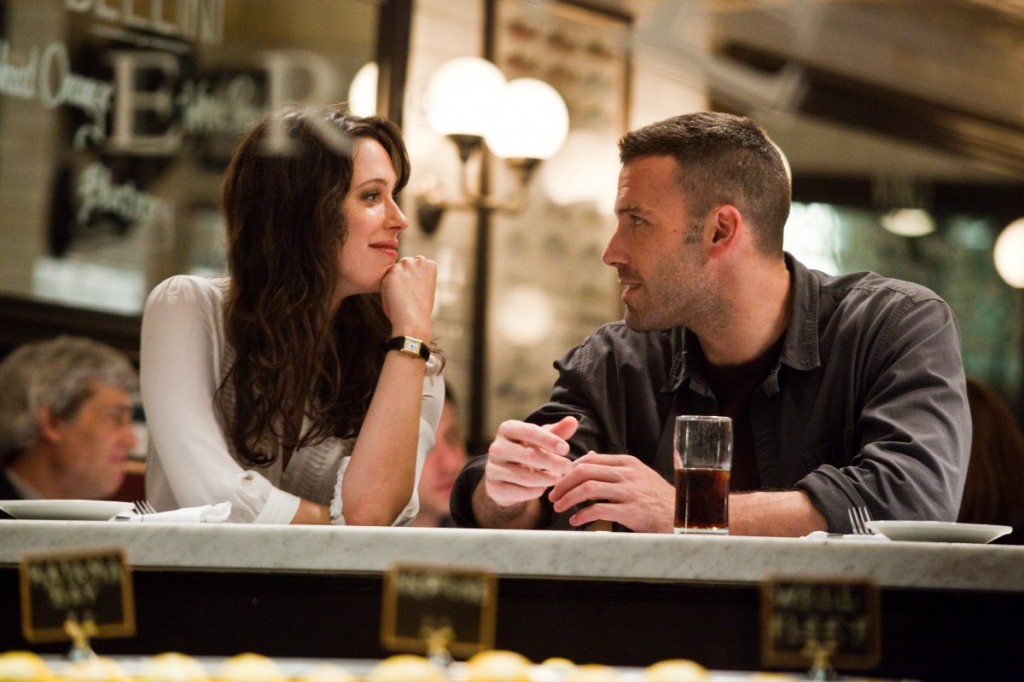 Ben Affleck, Peter Craig, and Aaron Stockard wrote the screenplay for The Town. The movie stars Affleck, who plays Doug MacRay, the leader of a group of bank robbers who briefly take a hostage, a bank manager named Claire Keesey, during one of their heists. MacRay seeks Keesey out to determine if she remembers anything about her kidnappers, and ends up becoming romantically involved with her. Meanwhile, the FBI is beginning to close in on the group of thieves, forcing MacRay to make some pretty difficult decisions, according to Metacritic.
This dramatic thriller, which was based on a Chuck Hogan novel, received a metascore of 74 and wowed both critics and audiences alike. A New York Times review commended the film's actors for their convincing performances but also noted a few discrepancies within the movie. "A climactic caper at Fenway Park blows holes in the film's narrative and emotional credibility, but it is fast and exciting all the same, perhaps especially for Yankees fans. Otherwise, the main attraction is the blaring music of those accents. It's a lark, a spark, a walk in the park."
More from Entertainment Cheat Sheet:
Want more great content like this? Sign up here to receive the best of Cheat Sheet delivered daily. No spam; just tailored content straight to your inbox.