6 Takeaways from the Series Finale of 'Breaking Bad'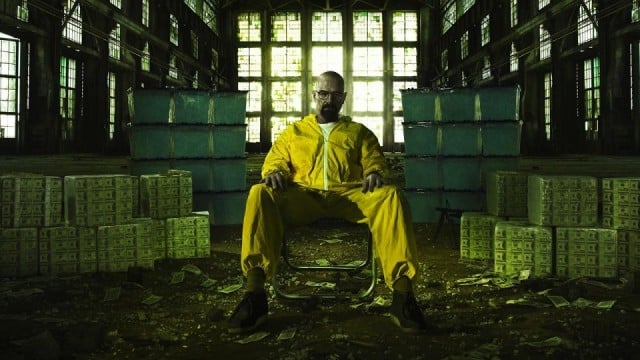 [Spoilers ahead. You have been warned.]
It's hard to believe, but AMC (NASDAQ:AMCX) and Sony Pictures Television's (NYSE:SNE) hit series Breaking Bad has finally come to an end. The days of cursing Vince Gilligan for ending an episode on an epic cliffhanger are over — as are the days of back-and-forth debates over what awaits Walter White and Jesse Pinkman at the show's conclusion. Now, the only question is where Breaking Bad will ultimately land in the pantheon of TV's most cherished series.
Of course, the discussion over how Breaking Bad will rank among the all-time best will surely have to wait until some of the dust settles, and the final episode — and season — are reviewed along with the first four seasons. There's no doubt that the show will be considered among the best dramas, but will it rise above TV classics like Time Warner's (NYSE:TWX) HBO series The Wire and The Sopranos, or even AMC's own Mad Men? That's a question that will be answered in time, but early signs are positive — that's for sure.
Now that Breaking Bad has officially ended, here are a couple of takeaways from the series premiere.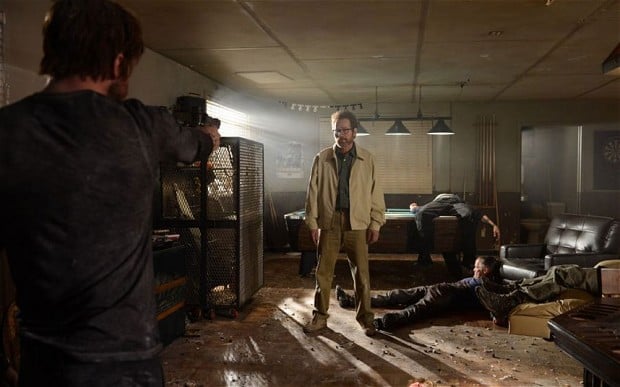 1. Critics were satisfied with the ending, even if some believed it could have been better
Critical reception to the series finale of Breaking Bad has been overwhelmingly positive. The Hollywood Reporter's chief TV critic, Tim Goodman, wrote that he "loved the finale in so many ways" while taking a shot at Showtime's (NYSE:CBS) Dexter — another show with a recent series finale that was the subject of significant ridicule and criticism. "The finale to Dexter was an embarrassing ham-fisted disaster," Goodman wrote in his wrap-up. "But the finale to Breaking Bad – even if it wasn't what I'd hoped would happen — was more than enough to thrill me and make me appreciate five seasons and six years of brilliant work."
USA Today's Robert Bianco was one of the many critics who showered the finale with praise. "If you have to go, go out on top," he said. "In a stunning 75-minute extended finale, Vince Gilligan brought Breaking Bad to a supremely fitting close, tying up all the loose ends in his modern classic AMC series and killing off his now iconic anti-hero, Walter White." He continued his praise by writing that the finale "confirmed Breaking Bad's status as one of TV's greatest series — and star Bryan Cranston as one of America's best actors."
Even the Washington Post's Hank Stuever, who had one of the more critical views of the finale, admitted that "it seems almost silly to carp about the things we didn't see Sunday night." Stuever was referring to plot points that had been more or less passed over in the excitement leading up the finale: Marie's grief after the death of Hank, the Drug Enforcement Administration's continued operation after Hank had been killed, and the the emotional response from Walt's family.
TV Fanatic's Matt Richenthal wrote that the "ending felt appropriate." He explained that it "wasn't a jaw-dropping finale, but that's largely because it was a jaw-dropped television show. Gilligan didn't save any rounds for the concluding episode. He emptied them as he went along." That's a response that seems to resonate with the writings of many critics.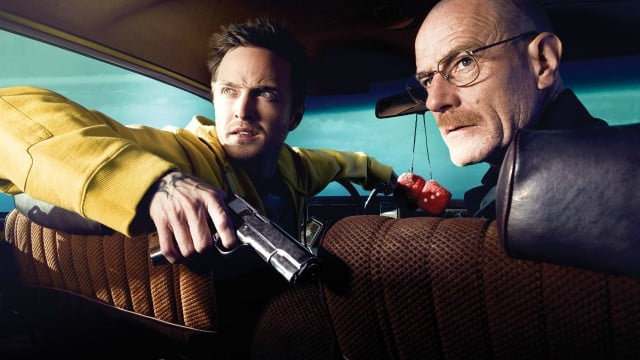 2. Breaking Bad's season finale smashed TV records
Breaking Bad's series finale averaged 10.3 million viewers in its original 9 p.m. broadcast, only ranking second to AMC's other hit show, The Walking Dead, according to The Hollywood Reporter. The ratings for the show's finale represented a huge increase from the penultimate episode's 6.6 million viewers and are incredible when compared to the ratings of the first episode of the show: 1.41 million viewers.
The performance of Breaking Bad on Sunday was also impressive given the competition the show was running up against. Aside from NBC's (NASDAQ:CMCSA) Sunday Night Football broadcast, AMC also found itself competing against the season premiere of Showtime's Homeland — which won out over Breaking Bad at the Emmys in 2012 for Best Drama — and an array of scripted premieres from the big four: ABC (NYSE:DIS), CBS, NBC, and Fox (NASDAQ:FOXA). However, the success of the finale given its face-off with NBC's Sunday Night Football is probably Breaking Bad's most impressive feat in a long list of remarkable accomplishments.
All in all, the Breaking Bad finale is set to be the strongest performer in the key demographic of adults age 18 to 49, bringing in 6.7 million viewers in the ratings group that is the key target for advertisers. The Hollywood Reporter notes that the number is a 300 percent increase over last year's midseason finale and was actually an estimated 100,000 viewers more than the series' previous record of 6.6 million total viewers.
Even AMC's post-Breaking Bad talk show, Talking Bad, went out with a bang, averaging 4.4 million viewers and 2.9 million adults age 18 to 49.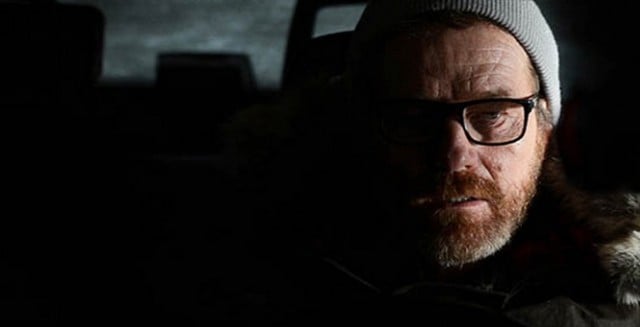 3. The Breaking Bad finale was pirated on a huge scale
This shouldn't come as a surprise to anyone, but Breaking Bad's finale was reportedly pirated 500,000 times in a 12-hour period following its premiere — a record for the series. In fact, the torrent website TorrentFreak reports that the series might end up being the year's most pirated show, which is no small feat given the way Time Warner's HBO series Game of Thrones has been pirated in the past year.
However, one surprising piece of information about Breaking Bad's piracy is where the majority of those downloads have come from: Australia. The Hollywood Reporter reports that an estimated 18 percent of the total downloads originated in Australia, where the second half of the final season is set to premiere next week on ABC2.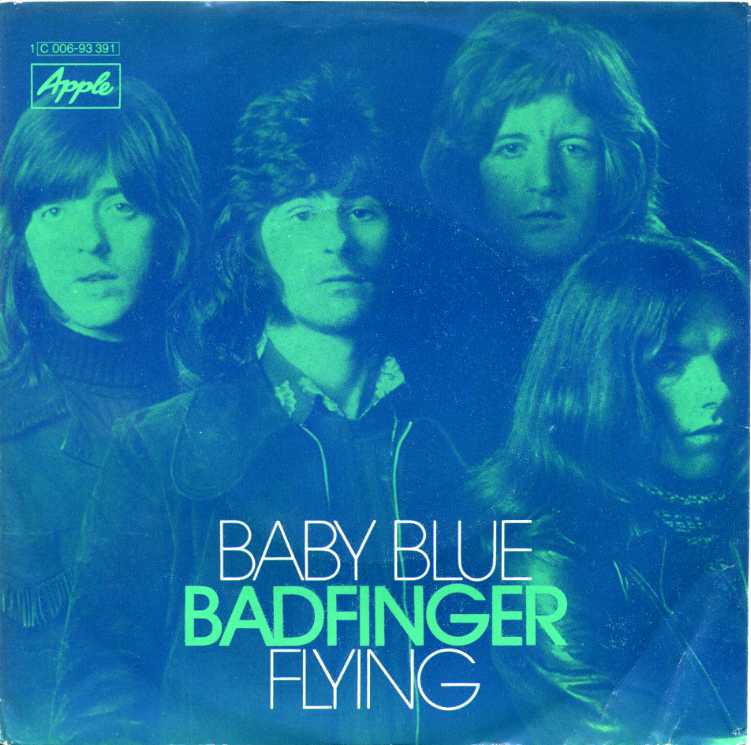 4. Breaking Bad made a song from 1972 skyrocket to the top of charts
Are you a fan of Badfinger's 1972 song, Baby Blue, that played in the closing moments of the Breaking Bad finale? If so, you probably streamed the song on Spotify or downloaded it on Apple's (NASDAQ:AAPL) iTunes shortly after the episode concluded — and you weren't alone.
THR reports that Baby Blue has suddenly appeared in the top 20 on iTunes's top songs list and is likely to return to the Billboard charts later this week. Industry sources suggested to the trade publication that the song is set for a nearly 3,000 percent sales gain in the week ended September 29; almost 5,000 downloads were purchased Sunday night. The song was also a huge hit on Spotify, where global streams of Baby Blue are up 9,000 percent since the East Coast premiere of the Breaking Bad finale.
According to Nielsen SoundScan, the song has never sold more than 1,000 downloads in a single week, positioning Badfinger's Baby Blue to smash several of its own records in the coming week. When the song was originally released, it was able to reach No. 14 on the chart dated April 29, 1972 — and if the numbers hold up, it could easily see a return to the Billboard charts, most likely placing on the Rock Digital Songs chart.
Nielsen SoundScan will officially release sales numbers for the song on Wednesday.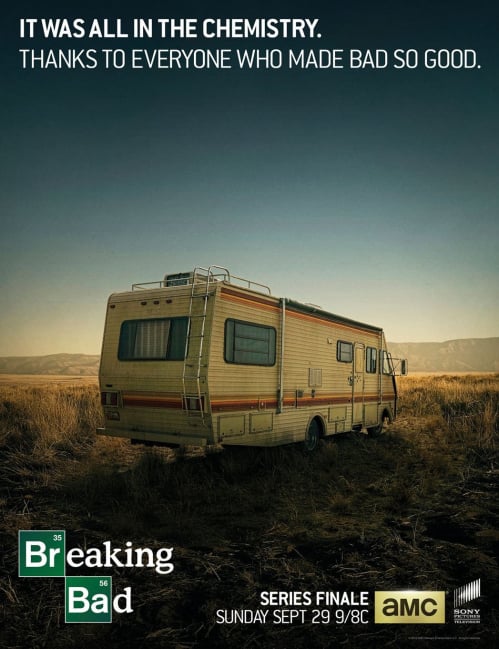 5. Twitter was abuzz in Breaking Bad talk following the finale
Celebrities and members of Breaking Bad's cast unleashed a torrent of tweets in the aftermath of the show's conclusion. The responses ranged from heartfelt to thankful to humorous.
Well, this is it. The last episode ever of Breaking Bad. Thank you for sharing this ride with me. Without you we never would have lasted.

— Bryan Cranston (@BryanCranston) September 29, 2013
Last episode ever of Breaking Bad. It would not be possible without all of you. Thank you all for the amazing ride. Love you Vince!!!!

— Aaron Paul (@aaronpaul_8) September 29, 2013
Vince Gilligan. Creator of Breaking Bad. Thank you. You've changed my life http://t.co/pahkIBlMPp

— dean norris (@deanjnorris) September 29, 2013
almost like losing a good friend. congrats to @BreakingBad_AMC a historic run.

— darren aronofsky (@DarrenAronofsky) September 29, 2013
Anyone else thought of chaining Vince Gilligan in a barn to make him come up with another show?

— Conan O'Brien (@ConanOBrien) September 29, 2013
Tight! Tight! Tight! #BreakingBadFinale

— jimmy fallon (@jimmyfallon) September 29, 2013

6. Breaking Bad may be over, but Vince Gilligan is set to deliver at least two new series
Luckily for us, we won't have to resort to chaining Breaking Bad creator Vince Gilligan to a barn, as Conan O'Brien suggested — a joke referring to the increasingly dire set of circumstances that character Jesse Pinkman found himself in during the final episodes of the show. There are already two new series set to premiere under the guidance of Gilligan: Battle Creek on CBS and Better Call Saul on AMC — the latter of which is a prequel spinoff of Breaking Bad centered around sleazy lawyer Saul Goodman.
In case you missed the news, AMC and Sony Pictures Television inked a deal in early September to bring Better Call Saul (currently a working title) to the home network of Breaking Bad, nearly missing out on the show to Netflix (NASDAQ:NFLX) in the process. The show will see the return of fan favorite Bob Odenkirk's Saul Goodman in a series of one-hour episodes that are reportedly less dark and more comedic than Breaking Bad. The show is set to take place before the events of Breaking Bad, and it is so far unclear as to whether Saul might cross paths with characters from the original show, such as Gus Fring or even Walter White.
Gilligan's other show, Battle Creek, is a police drama he originally wrote for CBS 10 years ago and will be led by David Shore — the television producer who created and produced the Fox drama House. In a series of deals that display the status Gilligan has achieved in the television world, CBS has committed to producing and airing all 13 episodes of the series without the need for a pilot episode. Zack Van Amburg, the president of programming for Sony, said in a statement: "In the Hollywood development community, Vince is the hottest name in the business. If I went somewhere with the phone book with Vince's name on it, I could sell it."
Still, news of Gilligan's other projects isn't likely to ease much of the pain that comes from not having Walter White and Jesse Pinkman around. But by all accounts, one of the best shows in recent memory has gone out the way it deserved to go out. Let us know how you feel about seeing Breaking Bad come to an end.
Don't Miss: Dish Customers Are Coming Closer to Losing Disney.
More Stories Recommended for You: