6 Things You May Not Know About 'American Horror Story'
American Horror Story has been a fan favorite series on FX for four seasons. The show is credited with making the anthology series format popular again, igniting a trend that has practically taken over TV in the four years since AHS has been on air, and accomplishing the rare task of being a popular and critical hit genre show. The series is also credited with reviving the career of the inimitable Jessica Lange, who has carried the first four seasons of the series playing a variety of roles including a crazed ghost in Season 1, a nun running a mental hospital in Season 2, the head of a coven of witches in Season 3, and a German ringmaster of one of the final remaining freak shows on Season 4, earning her a Golden Globe and two Emmys. Aside from Lange, the show has been lauded for giving the opportunity for interesting roles to older actresses including Angela Bassett, Kathy Bates, and Connie Britton. Here's a look at some things you might not know about American Horror Story as fans get excited for Season 5, subtitled Hotel.
1. Jessica Lange could return to the show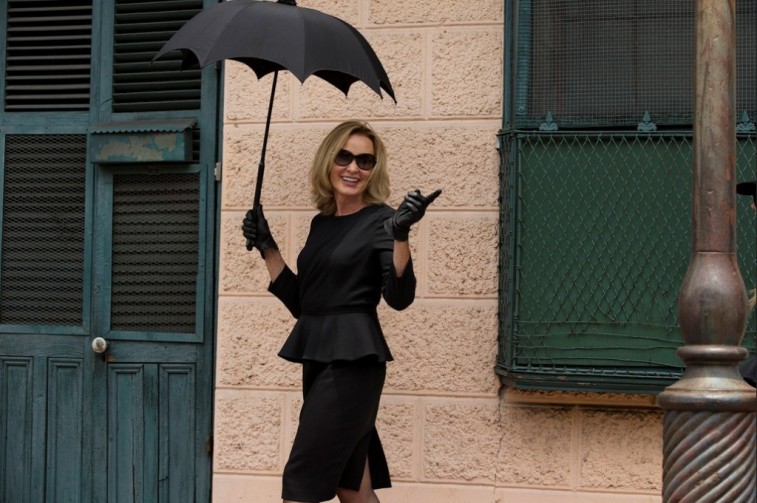 Though she's carried the past four seasons, along with critically acclaimed ensemble casts, Lange announced at the PaleyFest this year that she was done with starring on American Horror Story, breaking fans's hearts. She said at the time that Freak Show was her final run with the show and that she wouldn't be coming back for Hotel. But more recently in speaking to TheWrap, Lange said she would be willing to work with AHS creator Ryan Murphy, with whom she has a very strong working relationship, again, just in a smaller capacity.
"If Ryan came to me and said, 'Would you want to do a small character for a couple episodes?' I would absolutely say yes if I liked it," Lange said during a recent interview for TheWrap's Emmy magazine. "This was a great collaboration, so I would love to keep working with him."
2. Lady Gaga won't sing on Hotel
Make your reservation now. #GagaAHSHotel https://t.co/o9ixi5TaFy

— Lady Gaga (@ladygaga) February 25, 2015
While the announcement about Lange's departure was a bit of a letdown for fans, there was the exciting news that Lady Gaga will be one of the stars of the new season, subtitled Hotel. While Gaga's acting experience is limited, her campy-creepy aesthetic is perfect for the show. Even if Gaga doesn't prove herself to be a genius actress, in a show like AHS, committing to the weird aesthetic of the show is almost more necessary than giving a nuanced or well-acted performance. If anyone knows how to embrace the weird, it's Lady Gaga. While Freak Show featured a lot of singing and musical numbers, Hotel will not, Murphy told Deadline in a recent in-depth interview. Murphy said that Hotel will be the show's first season of "straight horror" and will feature Gaga in her first acting role focused only on her as an actress, not a singer.
"I'm excited about that and I think that's why Gaga was excited about it; it's not something that she's ever done before. It's a pure acting part. I think people expect that she's going to be sitting in a bar in a white silk gown sort of singing songs — she is not," Murphy said.
3. Freak Show was Jessica Lange's idea
[featured_image img_url="http://www.cheatsheet.com/wp-content/uploads/2014/10/Screen-Shot-2014-10-08-at-11.16.03-AM-e1412785011129.jpg" caption="source: FX"][/featured_image]
Jessica Lange was interested in doing a season of AHS focusing on a freak show from the beginning, having a personal interest in strange photographs and stories about freak shows. Lange would send Murphy books and postcards of photography about freak shows from the early part of the twentieth century and for the actress's final season starring on the show, Murphy decided to take her up on the idea.
"I knew we were going to do it, and she was very thrilled when I said, 'OK, we're going to do Freak Show', because it was her great passion and she was so invested in it. She had done so much research already and I think the day that she got to show up to that set — we really did take over acres and acres of farmland near the swamp — there were tears in her eyes, she was so thrilled and she just kept saying 'it's like a poem come true, it's like a poem come true,'" Murphy said to Deadline.
4. Ryan Murphy isn't afraid of clowns
[featured_image img_url="http://www.cheatsheet.com/wp-content/uploads/2014/10/Screen-Shot-2014-10-23-at-2.30.42-PM-e1414092674923.jpg" caption="source: FX"][/featured_image]
While Ryan Murphy doesn't himself suffer from coulrophobia, he took advantage of the fact that many people do for the central horror in Freak Show. "No, I think I'm one of the rare people who was never afraid of clowns. A lot of the crew members were but there's an actual phobia for that so I shouldn't make light of it. I think that it's a horror trope, a very terrifying clown," Murphy told Deadline.
Character actor John Carroll Lynch played the villainous Twisty the Clown in Season 4, and Murphy had his eye on Lynch for the role all along. He told Deadline that Lynch was the only actor he contacted about the part, having seen Lynch in Zodiac and gotten set up with him through Mark Ruffalo. Murphy thought the actor would be perfect to tell an unconventional but terrifying clown story. "We wanted to do ours in a weird way — I thought that his back story was really emotional and really upsetting, and John Carroll Lynch is such a great actor, it was sort of written for him," Murphy continued.
5. American Horror Story is a great place to work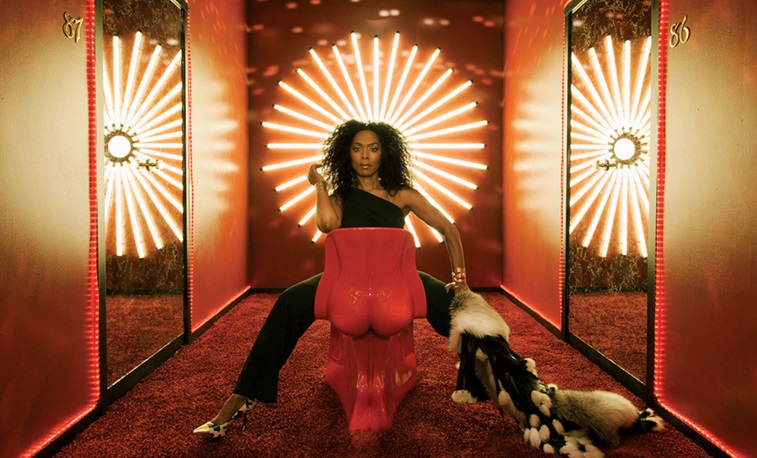 One of the reasons that the anthology format has worked so well for television has been the way that it appeals to actors. The lack of long commitments gets the best actors in the business willing to take on TV projects, where in the past they wouldn't have wanted to take years out of their careers to do a TV show. AHS was one of the first shows to hit on this format, only requiring actors to commit to a season at a time.
"One of the unique things about American Horror Story is, it's very respectful to actors. Actors in many cases don't want to be tied down to a seven-year contract. So my deal with the cast is: you're free after every year, you can come back or you cannot come back," Murphy said. He went on to explain that he often creates parts with certain actors in mind, which given the high quality of the writing usually entices people to come back to the show. He elaborated on Lange's departure by saying that she's told him she would be open to returning if he creates "something extraordinary for her" then she would return to the series after getting the rest she feels she needs from her break.
6. Hotel may be the best AHS season ever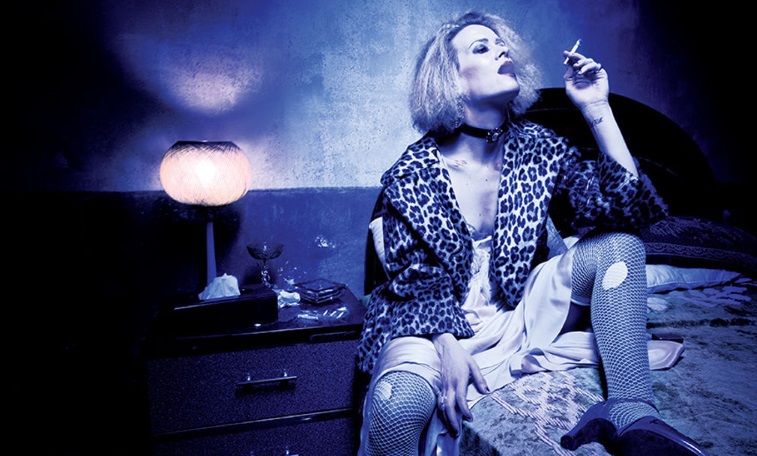 Every season of American Horror Story is different, but Murphy said that Hotel will be particularly special. Lange's departure means that the series will have a much more ensemble-driven feel, while in the past she was the main star. He also said that he thinks the set they've built is their best set yet — "this incredible six-story Art Deco hotel on the Fox lot."
The season will also have more focus on the male characters, while in the past it has been a very female-driven show. "This year, it's a true ensemble and I think we have more male parts and more male stories. The Wes Bentley part is really big, the Matt Bomer part is really big; Evan Peters and Finn Wittrock are really big," Murphy said. "That's not to say that the women aren't either; I mean Kathy Bates and Gaga and Paulson's part and Angela Bassett's part are great. But I guess it's a different tone this year than we've had."
He also said that Sarah Paulson and Evan Peters, who have been on the show for years, will have a bit of a role reversal this season. Both Paulson and Peters have always played good characters on AHS, but Murphy revealed in the Deadline interview that they're excited to get to play the "absolute evil villains." Overall Murphy says Hotel will be "bloodier and grislier" than any other season, being straight horror rather than the campier horror-comedy vibe the show has gone for in the past. Fans better get ready for the scariest season of American Horror Story yet. Hotel will premiere on FX on October 7.
More from Entertainment Cheat Sheet:
Want more great content like this? Sign up here to receive the best of Cheat Sheet delivered daily. No spam; just tailored content straight to your inbox.