6 American Movies That Saw More Success Overseas
A film no longer needs to be a U.S. box office success in order to
make money
. It's becoming more and more common for studios to profit from films because of the money they make in other parts of the world. Take these six movies, for example. They all saw mediocre sales in the U.S. but still brought in plenty of revenue thanks to studios' new secret weapon: success overseas. These films all saw immense success in foreign markets.
1. RoboCop (2014)
Sony Entertainment's remake centers around the year 2028 and a multinational conglomerate, OmniCorp, that wants to put a Robocop, part man and part robot, in every city. When a police officer is critically injured in the line of duty, OmniCorp seizes the opportunity. Surprisingly, the highly anticipated film only grossed $58.6 million in the U.S. and Canada, according to Box Office Mojo. However, the movie earned an astounding $184.1 million overseas, bringing its worldwide total to $242.7 million.
Forbes writes that the $100 million sci-fi movie did particularly well in China, where it was converted to 3D. During its opening weekend in China, the movie grossed $20.5 million, which more than tripled the debut of Captain America and more than quadrupled the premiere of the first Iron Man film in China, writes BoxOffice.com.
2. Hansel & Gretel: Witch Hunters (2013)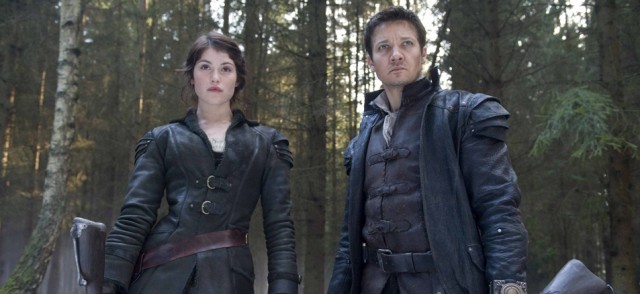 Hansel & Gretel is about two siblings who are left alone in the woods by their father and captured by a witch, who lives in a house made of candy. The two kill the witch and escape, and years later become famous witch hunters. When eleven kids go missing in a small village, Hansel and Gretel are asked to get to the bottom of it and save the day, according to IMDb.
The movie made a measly $55.7 million in domestic box office revenue, but recovered nicely after grossing $170.6 million overseas, according to Box Office Mojo. The film earned a worldwide total of $226.3 million, mostly due to its overseas success. The Huffington Post reports that Paramount and MGM have announced plans to move forward with a sequel to the film, mainly due to its success in foreign markets.
3. Pacific Rim (2013)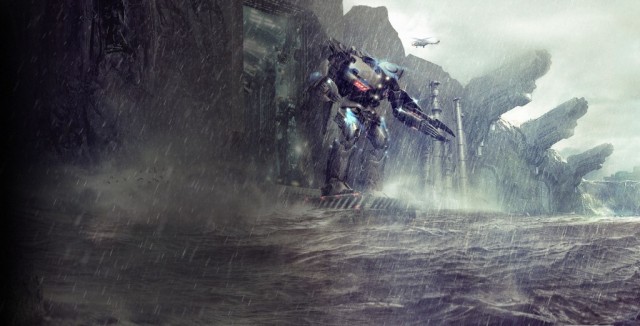 In Pacific Rim, humankind and monstrous sea creatures are at war, and a former pilot and trainee must drive a special weapon as a last ditch effort to save the world. The movie earned $101.8 million in domestic revenue, which is pocket change compared to the $309.2 million it brought in overseas, according to Box Office Mojo. Pacific Rim brought in a grand total of $411 million.
Deadline writes that the movie did quite well in China, bringing in $9 million on its opening day from an estimated 5,700 digital 3D screens, 117 digital 3D IMAX screens, and twenty-two China Giant Screen sites. China ended up being Pacific Rim's biggest supporter, accounting for around $111 million of its box office earnings, according to Slash Film.
4. After Earth (2013)
You remember the movie that Will and Jaden Smith starred in, right? General Cypher Raige and his son, Kitai, crash-land on an unrecognizable and dangerous Earth that is much different than what it used to be. Cypher is in bad shape after the crash, so Kitai must venture across unfamiliar terrain in order to recover their rescue beacon and help save his father, according to IMDb. After Earth didn't do great in the U.S. and Canada, bringing in $60.5 million, writes Box Office Mojo. But overseas the film did really well, bringing in a whopping $183.3 million, for a grand total of $243.8 million.
According to The Wrap, After Earth's opening weekend in foreign markets was an extreme success. The movie opened in 60 foreign markets and brought in $45.5 million, with its top premier spots being Russia with $8.5 million, Mexico with $5.3 million, France with $4 million, and the United Kingdom with $3.5 million.
5.  John Carter (2012)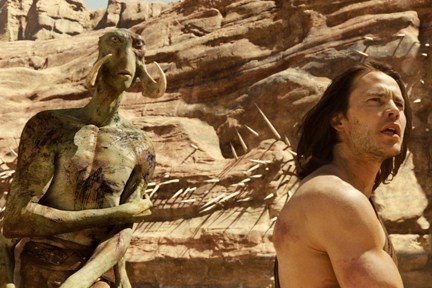 John Carter is a former military captain who is transported to Mars, a world that's involved in serious conflict and on the brink of collapse. Carter is extremely war-weary, but ends up rediscovering who he is after coming to the realization that the inhabitants on Mars need his help, according to Disney. The film grossed $73.1 million in domestic box offices but soared overseas, bringing in $211.1 million for a worldwide total of $284.1 million, writes Box Office Mojo.
The movie grossed $69.1 million in its overseas weekend debut, which included about 8,300 screens in 51 territories, per The Hollywood Reporter. That's a drastic difference when compared to the movie's $30.6 million opening gross in the U.S. and Canada. The overseas success  earned it the No. 1 spot in at least 10 territories during opening weekend, many of which were in Asia, per The Hollywood Reporter.
6.  The Chronicles of Narnia: The Voyage of the Dawn Treader (2010)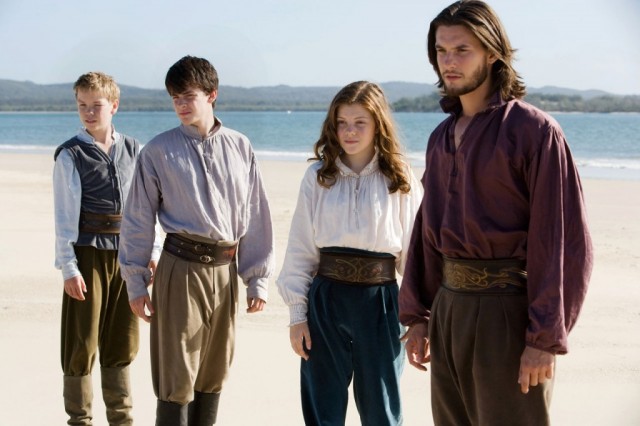 The film is about Lucy and Edmund Pevensie, who return to Narnia with their cousin to meet up with Prince Caspian for a trip aboard the royal ship, The Dawn Treader. According to IMDb, the group runs into dragons, dwarves, merfolk, and warriors before reaching the edge of the world. According to Box Office Mojo, the movie earned $104.4 million in domestic revenue. It really stood out in foreign markets, though, where it nearly tripled that amount. The movie brought in $311.3 million overseas, for a grand total of $415.7 million.
Why was there such a big difference? Forbes writes that it was partially thanks to the 3D conversion and "partially due to Fox's genuine magic touch overseas." Interestingly, the movie grossed less in the U.S. and Canada compared to the last two Narnia movies, The Lion, the Witch and the Wardrobe and Prince Caspian, which collected $291.7 million and $141.6 million domestically, respectively, per the Los Angeles Times.
More from Entertainment Cheat Sheet:
Want more great content like this? Sign up here to receive the best of Cheat Sheet delivered daily. No spam; just tailored content straight to your inbox.