'6 Underground': Shia LaBeouf Was Right About Michael Bay's Greatest Weakness
6 Underground premiered December 13 on Netflix and — within a matter of moments — Michael Bay enthusiasts were stepping up to defend the 128-minute Ryan Reynolds-centered non-sequitur, while critics were quick to attack the film's lack of every single vital ingredient at the core of "good" filmmaking. 
6 Underground lacked realistic dialogue, character development, narrative continuity, relevant social undertones, and all the other facets oft deemed essential in the cinematic space. What it lacked in purpose, it made up for in a few doses of toxic masculinity, gory fight sequences, high-speed car chases, and impressive parkour. However, what separates a Bay lover from a Bay hater — whether you feel the preposterous can compensate for the pointless.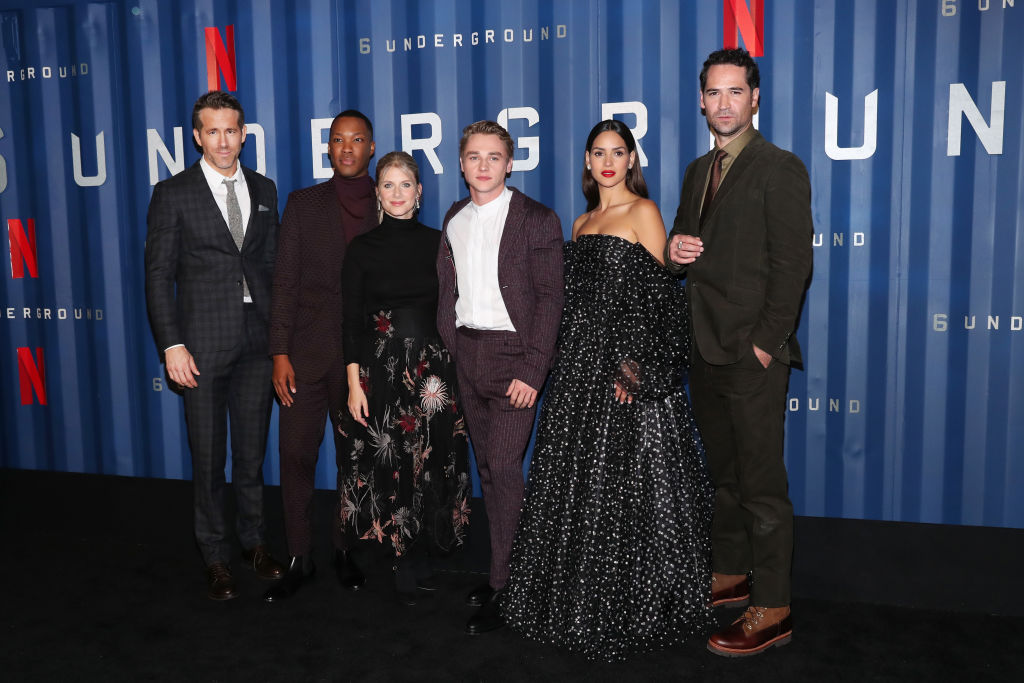 6 Underground was an incoherent, albeit visually captivating — in that, you couldn't remove your eyes even if you wanted to — amalgamation of noise, cheap humor, and violence. Some would say this film illustrates Michael Bay at his finest. And, if such is true, it points to the one significant weakness Shia LaBeouf noted in Michael Bay when working with the director on Transformers. 
'6 Underground' reveals Michael Bay at his irrelevant best 
Michael Bay pumps out male-dominated action sagas — with all their brash bravado and sexist sequence shticks — as if he's still living in the age of Armageddon and Bad Boys. News Flash: It's no longer 1998, it's no longer 2003, and it's no longer relevant. 
While some will argue that 6 Underground is exactly what Bay fans expect of the director, others would say he should hold himself to a higher standard — challenge his own predispositions to create a piece that — in 2019 — speaks to a modern viewing audience. 
Bay films — in their strict adherence to a status quo creative approach the director has cemented — lack relevance, which LaBeouf called out ages ago. Could it be that, now, years later, more critics and audiences are catching on?
Shia LaBeouf talks Michael Bay, 'Transformers,' and irrelevance 
When speaking about Transformers a while back, LaBeouf noted what the films lacked; he believed that, along Bay's journey to action-packed spectacle, he forgot about relevance — thematic, social, cultural, political, you decide. They're all hard to find in Bay-helmed films. LaBeouf stated:
My hang-up with those films was that they felt irrelevant," he says. "They felt dated as f*ck… You come up on these stories about Easy Rider and Raging Bull and De Niro and Scorsese and Hopper, and you find value in what they do. Meanwhile, you're chasing Energon crystals. It's very hard to keep doing what you're doing when you feel like it's the antithesis of your purpose on this planet.

Quoted by ComicBookMovie.com
In short, Michael Bay movies will not stand the test of time — they are not action plus purpose, spectacle plus sentiment, thriller plus thematic weight. They are action plus blood, blood plus quippy banter. In short, they are temporary joyrides — to be forgotten as quickly as you hop onto the next line at Great Adventure. And, it looks like LaBeouf knew it, and with 6 Underground, it appears Michael Bay does not mind.