6 Xbox 360 Games We're Dying to Play on Xbox One
One of Microsoft's biggest announcements at E3 2015 was that backward compatibility is coming to Xbox One this fall. That means you won't have to hook up an old console to play the outstanding library of Xbox 360 games, most of which you can get for next to nothing nowadays.
While the games won't look any better than they did on their original platform, the Xbox One offers a few advantages over playing the games on a 360. You'll be able to take advantage of cool Xbox One features like screenshots, streaming, and game DVR. And unlike Sony's PS Now service that lets you play PS3 games on PS4, you won't have to pay any money at all (though you do still need to own the game).
The only catch is that backward-compatibility will be available on a game-by-game basis. According to Microsoft, all a publisher needs to do is give the OK and Microsoft will flip the switch to make the games work on Xbox One. But that doesn't mean all publishers will be on board. That said, Microsoft promises to have "over 100 titles" ready to go for launch this fall, with more games coming in the months after.
This got us thinking about what 360 games we want to see playable on Xbox One. Here are some of the standout games of the generation, along with a few gems that either went under-appreciated, or fans probably haven't played in years.
1. The Dead Space Trilogy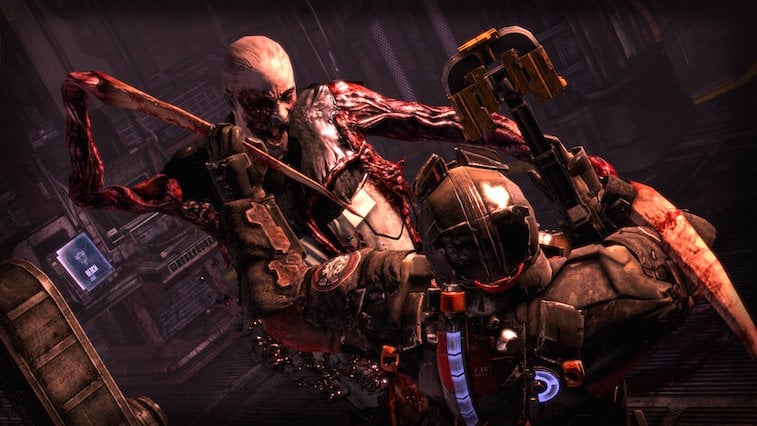 It wouldn't be hard to make the case that the Dead Space trilogy is the best horror gaming experience of the past console generation. These games put you through the ringer time and again as you fend off an army of terrifying beasts in outer space. They also have you do things like insert a needle into your eye, which is equally horrifying whether you succeed or fail.
But it's the gameplay that sets this series above 95% of everything else out there. You never have to do the same thing for too long, whether it's stomping down corridors, shooting the limbs off of aliens, or floating through zero-gravity environments to your destination. It's dark, scary, riveting stuff that anyone who likes the horror genre should try.
2. Red Dead Redemption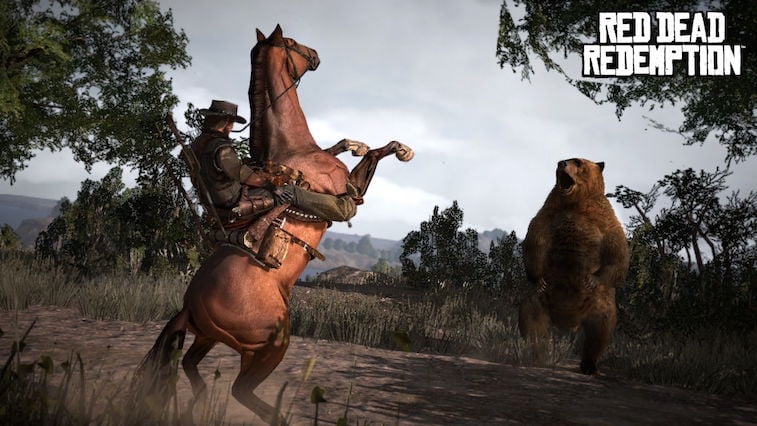 One of the top picks on Microsoft's official backward compatibility poll is Red Dead Redemption, a game from Rockstar that turned out to be a lot more than just Grand Theft Auto in the Old West. You play as John Marston, a former criminal who's forced to help bring down other criminals thanks to some awful federal agents who kidnap his wife and daughter.
The game is packed with all kinds of things to do between shooting bad guys, like gambling, hunting, collecting outfits, and playing horseshoes. The story is fantastic, told through cutscenes and voice overs with top notch acting. Even if you played it when it came out in 2010, it would be well worth another trek through the dusty plains if it becomes backward compatible on Xbox One.
3. Batman: Arkham Asylum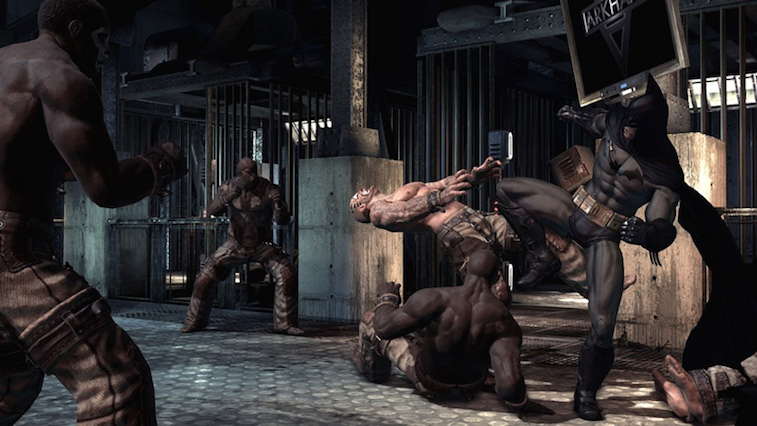 The common complaint about Batman: Arkham Knight (besides the overuse of the Batmobile) is that it feels too open for its own good. Batman is a predatory brawler who performs best in small environments that are full of hiding places. Once you bring him out into the big city, as Arkham Knight does, you lose some of the core fun of the gameplay.
To get a taste of the Batman we know and love, why not rev up the original game on Xbox One? The scope of the asylum is big enough to feel satisfying, but intimate enough to emphasize the best parts of the combat. The zillions of combos you'll find in Arkham Knight had yet to be introduced, so you'll spend your time lurking in out-of-sight nooks and crannies, and emerging to perform stealthy takedowns. Arkham Asylum may be the first modern Batman game, but it also might be the best.
4. Enslaved: Odyssey to the West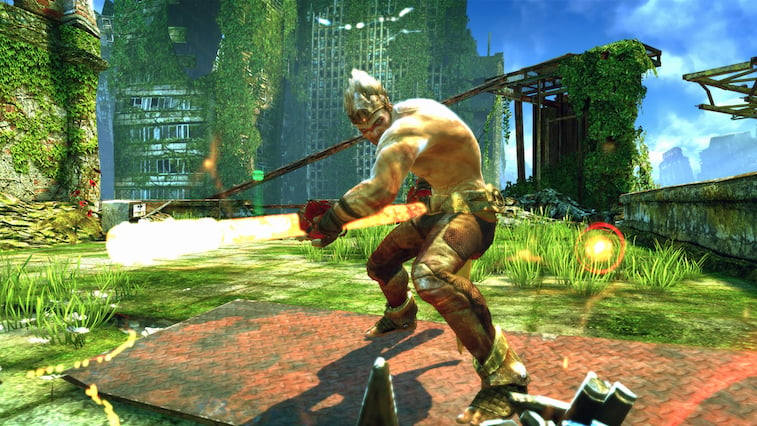 With movies like 28 Days Later and his recent directorial debut Ex Machina, Alex Garland has proven time and again that he's one of the most interesting writers around. If you look at his IMDB page, you'll see he has one writing credit on a video game: Enslaved: Odyssey to the West.
It might be the writing that stands out most in this game, but the rest of it isn't too shabby, either. From its colorful post-apocalyptic setting to its excellent platforming and combat, you'll be on the edge of your seat until the credits roll. It's that good.
5. Fallout: New Vegas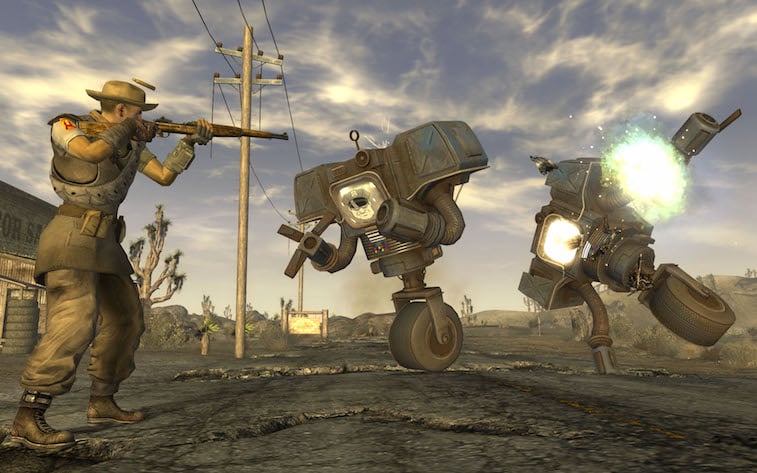 While Fallout 3 will always be a beloved classic, some fans actually prefer Obsidian's 2010 followup Fallout: New Vegas, with its Southwestern take on the post-apocalypse.
You play as a courier in the Mojave desert, but just like in Fallout 3, you can ignore the main quest and wander around doing whatever your heart desires. Check out the Vegas strip, visit the Hoover Dam, or check in on the local crime lords. You can even kill everyone you see if you want. Hey, you have to do something while you wait for Fallout 4.
6. Crackdown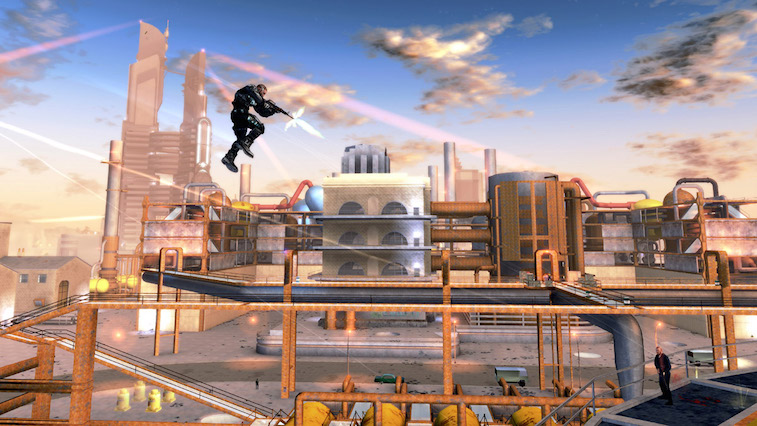 With a sequel underway on the Xbox One, the Crackdown series is gearing up for its time in the spotlight. To tide yourself over, why not give the original game a spin? You play as a super-cop who has to take down violent gangs in an open-world city.
The story is a little thin, but that doesn't matter thanks to the fantastic gameplay. This game has you leap around the rooftops of skyscrapers to collect orbs that improve your superpowers. Most notably, each orb lets you jump a little higher. Once you've collected a decent number of the things, you'll feel like Superman, leaping skyscrapers in a single bound. It's incredibly fun and liberating.
Follow Chris on Twitter @CheatSheetChris
Check out Tech Cheat Sheet on Facebook!
More from Tech Cheat Sheet
Want more great content like this? Sign up here to receive the best of Cheat Sheet delivered daily. No spam; just tailored content straight to your inbox.