Batman Movies That We Wish Had Been Made
While Christopher Nolan's Dark Knight trilogy is a wonder to behold, the problem has always been Nolan's insistence that there would be no crossover comic characters in his films. With Warner Bros.' hiring of Ben Affleck as Batman, the character is now free to go where he wants.
But before the endless debate over whether Affleck is the right actor to don the cape, it's as good a time as ever to discuss the various Batman projects that have almost come into existence over the course of nearly two decades. For the first time in over fifteen years, the uncertainty over the direction of Batman — and Superman — seem to be set for the foreseeable future. But it definitely wasn't always like that.
Here is a look at seven Batman projects that almost came to be, from the earliest to most recent.
1. Tim Burton's Batman Forever (1995)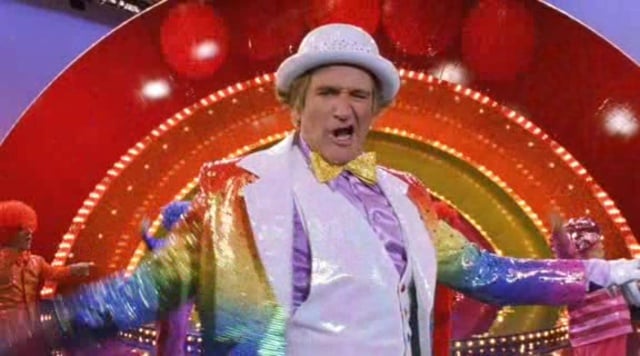 Tim Burton had originally been slated to take on Batman Forever, but the performance and reception of Batman Returns caused Warner Bros. to boot him from the project and later bring in Joel Schumacher — a decision the studio would love to forget. Batman Returns only made $266 million compared to Batman's $411 million, while parents were uncomfortable with both the film's violence an sexuality. Michael Keaton and Michelle Pfeiffer would have returned, but both ended up leaving when Burton was released.
In Burton's version of Batman Forever, which apparently never reached the script stage, the riddler would have still been the main villain and Robin Williams was reportedly on track to play the role — shaved and with question mark on his head no less.
Two-Face was rumored to play a secondary villain, as Billy Dee Williams had played Harvey Dent in Batman, and early versions of the Batman Returns script show Dent being electrocuted towards the end of the film, which would have seemingly fed into his role in the third film.
The strangest hypothetical in this version of Batman Forever? Apparently Marlon Wayans had actually screen-tested for the role of Robin and was later replaced by Chris O'Donnell. Chances are, with Burton's help, it would have ended up better.
2. Batman Triumphant (1999)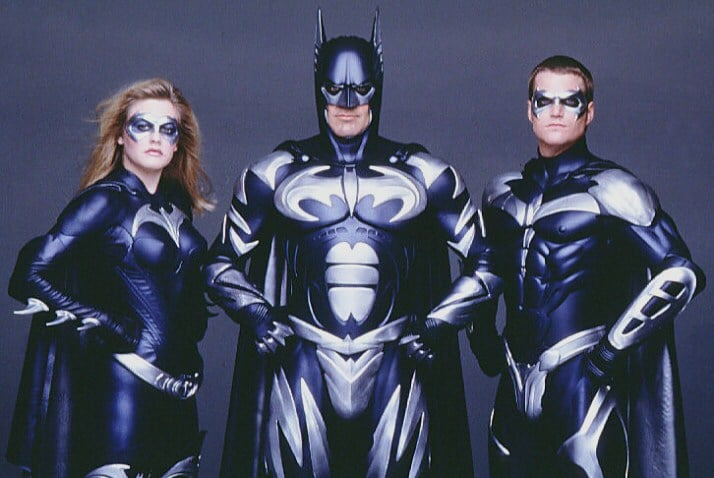 Before talking about Batman Triumphant, it's important to talk about what happened in the years after Tim Burton was booted off Batman Returns. While Joel Schumacher's Batman Forever performed fairly well, making $336 million, Batman and Robin, released in 1997, was an absolute train wreck, making only $238 million on a $125 million budget. The backlash and poor box office performance of the film put the Batman franchise on hold for almost a decade at Warner Bros.
Up until Batman and Robin had been released, the studio had been planning another Batman film, entitled Batman Triumphant, in which director Schumacher was slated to return along with the main cast of the previous film. While Schumacher wanted to do a darker film based upon the well-known Frank Miller comic The Dark Knight Returns, the studio wanted the film to be marketable, remembering all too well the problems they ran into with Tim Burton's Batman Returns.
Before Batman Triumphant was shut down in the aftermath of Batman and Robin, the film was set to star Nicolas Cage as Scarecrow and a rumored Madonna as Harley Quinn, playing Joker's daughter in this version of events. The film also might have had Jack Nicholson returning to Batman during a dream sequence likely brought on by Scarecrow's fear gas. Not necessarily the worst sounding Batman film by any means, but who knows what the film might have been like given the direction the series had been going.
3. The Dark Knight Returns (1999)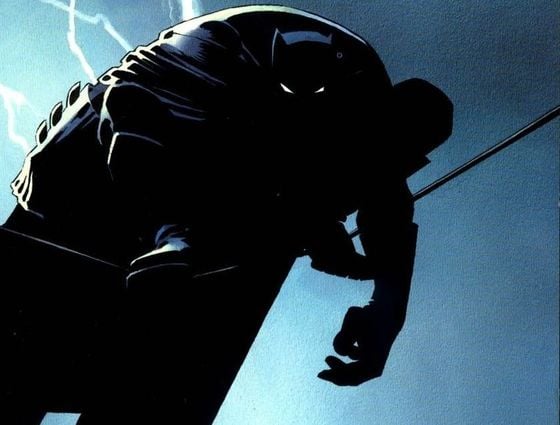 Despite the failure of Batman and Robin, Warner Bros. was still discussing plans for a new movie with Joel Schumacher in 1999 and the studio at least entertained the idea of adapting Frank Miller's famous The Dark Knight Returns graphic novel.
The Dark Knight Returns tells the story of a 55-year-old Bruce Wayne who returns from retirement to fight crime, encountering opposition from both police and a U.S. government holding the leash to Superman. Some of the villains that show up in the comic include Two-Face, the Joker, and Selina Kyle.
Both Michael Keaton and Clint Eastwood were rumored for the lead role of an older Bruce Wayne/Batman, but Warner Bros. balked at the dark threads present in the graphic novel, feeling that such a film wouldn't be marketable. Though no film came of that particular comic, an animated movie was made in recent years.
4. Batman: Year One (2000)
At this point, director Joel Schumacher had been bounced around from project to project as Warner Bros. seemingly couldn't make their mind up on the direction of the series. After another potential Batman film – Batman: DarKnight (that "K" is not a typo), involving the Scarecrow and Man-Bat — fizzled out, Warner sets its sights on another Batman graphic novel: Batman Year One.
With a story-line similar to Batman Begins, Schumacher pushed for a prequel to Tim Burton's Batman using the graphic novel Batman Year One as a last push to get a Batman film made. While the studios were fond of the idea — they'd later try another version of Year One before settling on Batman Begins — Warner was ready to push Schumacher out the door, to the delight of Batman fans. Similar to the previous film concept, the comic version of Batman Year One was also adapted into an animated movie.
5. Darren Aronofsky's Batman: Year One (2002)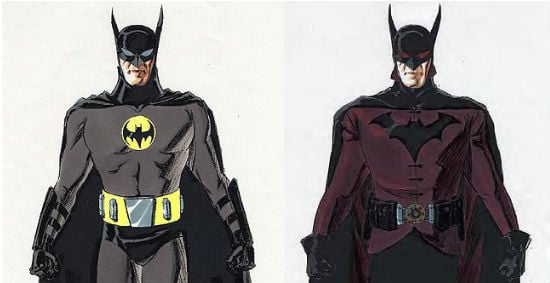 With Schumacher pushed out and Warner Bros. still keen on the idea of Year One, the studio picked a young Darren Aronofsky to helm Batman: Year One following the success of his most recent film: Requiem for a Dream. Aronofsky worked closely with graphic novelist Frank Miller to create what is likely the most radical Batman script ever written.
While Aronofsky and Miller apparently didn't work on the concept art shown above, it reportedly comes from Warner and depicts a general direction of the film (check out more at Slash Film).
The big changes with Aronofsky's Batman: Year One begin with the fact that Bruce Wayne does not have the benefit of wealth when his parents are murdered. The planned narrative of the film had been likened to Taxi Driver in which Bruce would slowly become a blood-thirsty superhero meting out increasingly violent justice. The script also had Selena Kyle as a black prostitute who decides to pursue justice after witnessing Batman's acts and a Gordon character based off of Dirty Harry.
"My pitch was Death Wish or The French Connection meets Batman. In Year One, Gordon was kind of like Serpico, and Batman was kind of like Travis Bickle," he explains in an excerpt from the book Tales From Development Hell: The Greatest Movies Never Made? written by David Hughes.
The synopsis of the film was as follows, according to the book: "Young Bruce Wayne is found in the street after his parents' murder, and taken in by 'Big Al', who runs an auto repair shop with his son, 'Little Al'. Driven by a desire for vengeance towards a manifest destiny of which he is only dimly aware, young Bruce (of deliberately indeterminate age) toils day and night in the shop, watching the comings and goings of hookers, johns, pimps and corrupt cops at a sleazy East End cathouse across the street, while chain-smoking detective James Gordon struggles with the corruption he finds endemic among Gotham City police officers of all ranks."
While the concept is interesting to say the least, Warner Bros. ultimately passed on the project, although Aronofsky and Miller want to convert it into a graphic novel in the future.
6. Batman vs. Superman (2004)
When Warner passed on Aronofsky's borderline insane Batman: Year One, it was because they had decided to go with the far more conventional Batman VS Superman idea that Andrew Kevin Walker, who you might know as the writer of Se7en, had pitched to them back in 2001. Batman & Robin screenwriter Akiva Goldsman was chosen to adapt the screenplay with director Wolfgang Petersen (Troy, The Perfect Storm) set to direct.
The plot reportedly revolved around the relationship between Bruce Wayne and Clark Kent in the wake of Bruce's fiancee being murdered by the Joker. Bruce's violent nature begins to take over Batman as Superman is forced to help stop him, fighting somewhere along the way. Of course, they resolve their differences before taking down both the Joker and Lex Luthor.
This film appears to have been the closest to being made of everything on this list. Christian Bale and Josh Hartnett had been offered the roles of Batman and Superman, respectively, and principle photography was set to begin in 2003 with a 2004 release. However, director Peterson ended up leaving for Troy just as shoot dates were lined up, so Warner decided to scrap the project entirely and reboot — which was probably a good move by all involved, except for Peterson, who ended up directing a poorly received movie instead.
Of course,  now Batman v Superman: Dawn of Justice has been made, with the roles of Batman and Superman being played by Ben Affleck and Henry Cavill, respectively.
7. George Miller's Justice League: Mortal (2009)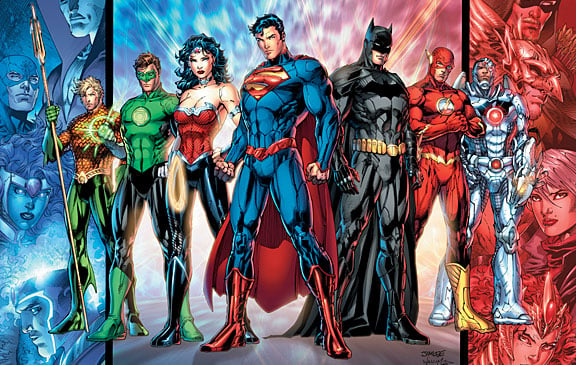 The most recent film that "almost was," George Miller's (Mad Max: Fury Road) Justice League: Mortal was being developed around the same time as Christopher Nolan's The Dark Knight was coming out in theaters. If you remember the rumors, the series was planned to occur alongside Nolan's universe without necessarily crossing over and was meant to go toe-to-toe with Marvel's The Avengers.
While there was no real news regarding the story details, the film had supposedly already cast some of the main roles, including Adam Brody as The Flash, D.J. Cotrona as Superman, Common as Green Lantern, Megan Gale as Wonder Woman, Armie Hammer as Batman and Teresa Palmer as Talia Al Ghul. If you're not exactly excited about those names, you're not the only one. Apparently Miller specifically didn't choose A-listers for the project, hoping for the actors to grow over the course of the series.
Justice League: Mortal fizzled out in 2010, to the relief of most comic fans, and with the news of a Justice League film in 2017, it appears that this specific property is in better hands than it has been for a long time.