Movies That Make You Feel Like You're at the Beach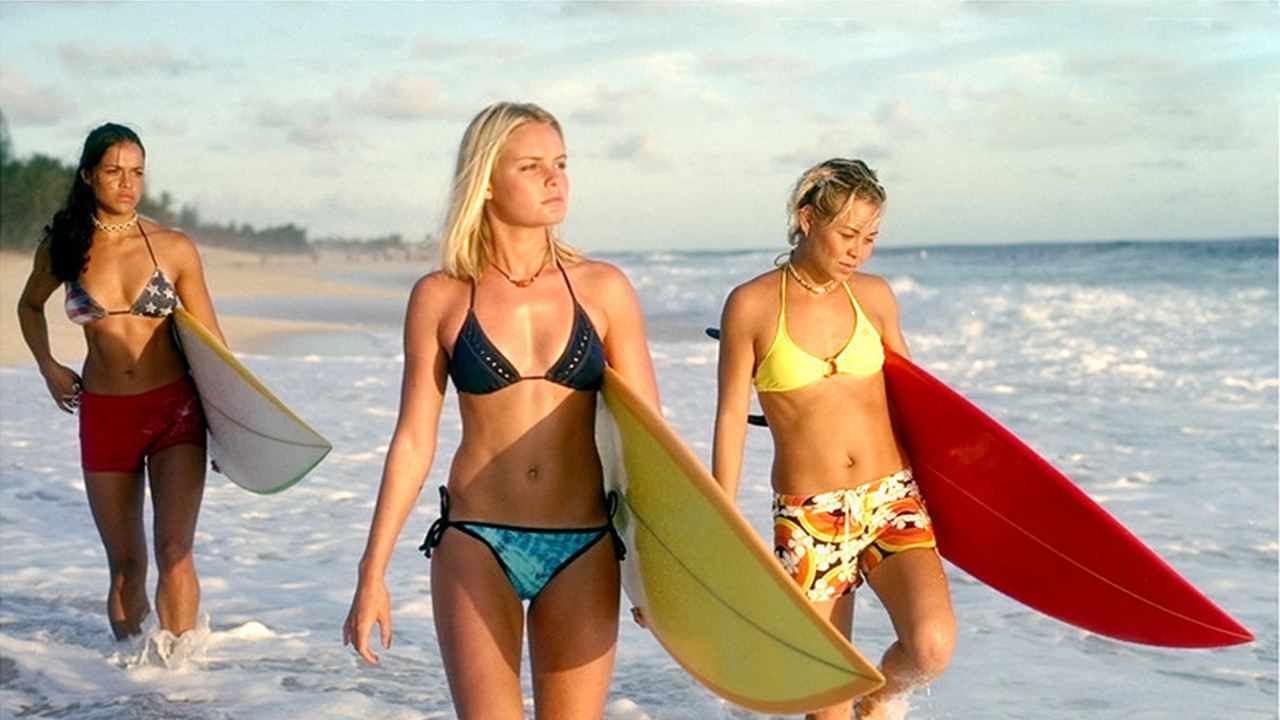 For many folks — especially students on their annual school break — traditional summertime activities may include a visit to the nearest beach to swim, surf, or simply bask in sun. However, for people who may not have the time to make it to the beach this summer or for those that only care to enjoy the saltwater and sand in a virtual sense, there are plenty of films about the great outdoors and specifically, that area where the land meets the sea. From the silly to the serious, here are seven beach movies that that you can stretch out and watch as many times as you want and still never get a sunburn.
7. Gidget (1959)
This lighthearted film about a ditzy young girl who discovers California's surf culture and finds true love was widely credited — or blamed, depending on your perspective — for kicking off the teen beach party genre of movies. Gidget spawned several sequels and even more imitators, including another well-known series of beach party movies starring Frankie Avalon and Annette Funicello that were released in the 1960s.
While Gidget has plenty of beautiful footage of California's sun-drenched beaches, the film also features some of the corniest dialogue and silliest spontaneous serenading ever committed to film. Gidget stars Sandra Dee as the title character, crooner James Darren as Moondoggie, and Cliff Robertson as The Kahuna.
6. Blue Hawaii (1961)
While Blue Hawaii is ostensibly the story of a young man's return to civilian life after a stint in the army, the film is essentially an excuse for Elvis Presley to sing songs at the height of his popularity. However, fans of The King's music will find plenty to love in this cheery musical romance movie filmed on the breathtakingly beautiful beaches of Hawaii. As noted by IMDb, Elvis's performance garnered the film a Grammy nomination for Best Soundtrack Album or Recording of Original Cast from Motion Picture or Television.
Blue Hawaii also stars an inappropriately young Angela Lansbury as the mother to Elvis's character, a role that was only slightly less creepy than the mother she later played in 1962's The Manchurian Candidate.
5. Forgetting Sarah Marshall (2008)
Written by and starring Jason Segel, Forgetting Sarah Marshall is a comedy film about a music composer's traumatic breakup with his longtime girlfriend and his subsequent recovery. However, besides making you laugh, Forgetting Sarah Marshall may also make you want to head to Hawaii, where most of the film takes place. While the popularity of this film was undoubtedly due to the comedic talents of its cast rather than its stunning footage of Hawaii's beaches, the central role that beach culture and surfing plays in this movie earns it a spot on this list of top beach movies. Besides Segel, Forgetting Sarah Marshall also stars Kristen Bell, Mila Kunis, Russell Brand, Bill Hader, and Jonah Hill.
4. The Beach (2000)
Hardly surprising for a film that tells the story of a secret island with a gorgeous beach, The Beach features some truly amazing footage of Thailand's coastline. Despite starring Leonardo DiCaprio soon after his breakout success in Titanic, The Beach failed to please many viewers or critics when it was released. However, the scenery of The Beach probably deserved an Oscar.
3. Jaws (1975)
Unlike most of the movies on this list, Jaws may actually make you glad that you won't be going to the beach this summer. Steven Spielberg's blockbuster thriller about a giant man-eating white shark includes some of the most well-known beach scenes in cinematic history, including the infamous opening skinny dipping scene. Spoiler alert: The swim does not end well. Set in the fictional seaside resort of Amity Island, Jaws was actually filmed at Martha's Vineyard in Massachusetts, according to The Worldwide Guide to Movie Locations.
2. Blue Crush (2002)
Like Gidget, Blue Crush tells the story of a young woman enamored with surfing. However, that's pretty much where the similarity ends. Unlike Gidget, Blue Crush features strong, independent female characters played by Kate Bosworth, Michelle Rodriguez, and Sanoe Lake — three surfers who are pursuing their dream of surfing Hawaii's famous North Shore. Not surprisingly, this film also features some amazing footage of Hawaii's world famous beaches. Oddly enough, Kate Bosworth has another remote connection to Gidget. Bosworth later portrayed Gidget actress Sandra Dee in Kevin Spacey's Bobby Darin biopic, Beyond the Sea.
1. Point Break (1991)
Long before he played Neo in The Matrix, Keanu Reeves played surfer dude and undercover FBI agent Johnny Utah in Point Break. Directed by Kathryn Bigelow of The Hurt Locker fame, Point Break tells the story of an outlaw band of surfers who rob banks when they aren't hitting the waves. Besides Reeves, the film also features Patrick Swayze, Lori Petty, Gary Busey, and plenty of footage of California's famed Malibu coastline. A remake of this classic '90s action flick is scheduled to be released this Christmas.
Additional reporting by Michelle Regalado
Follow Nathanael on Twitter (@ArnoldEtan_WSCS)