7 Ben Stiller Movies That Will Make You Laugh Out Loud
Ben Stiller has solidified his place as one of the top comedy stars in Hollywood, with films like Zoolander and franchises such as Meet the Parents and A Night at the Museum. Here's a look back at seven of his most memorable roles to date.
7. Zoolander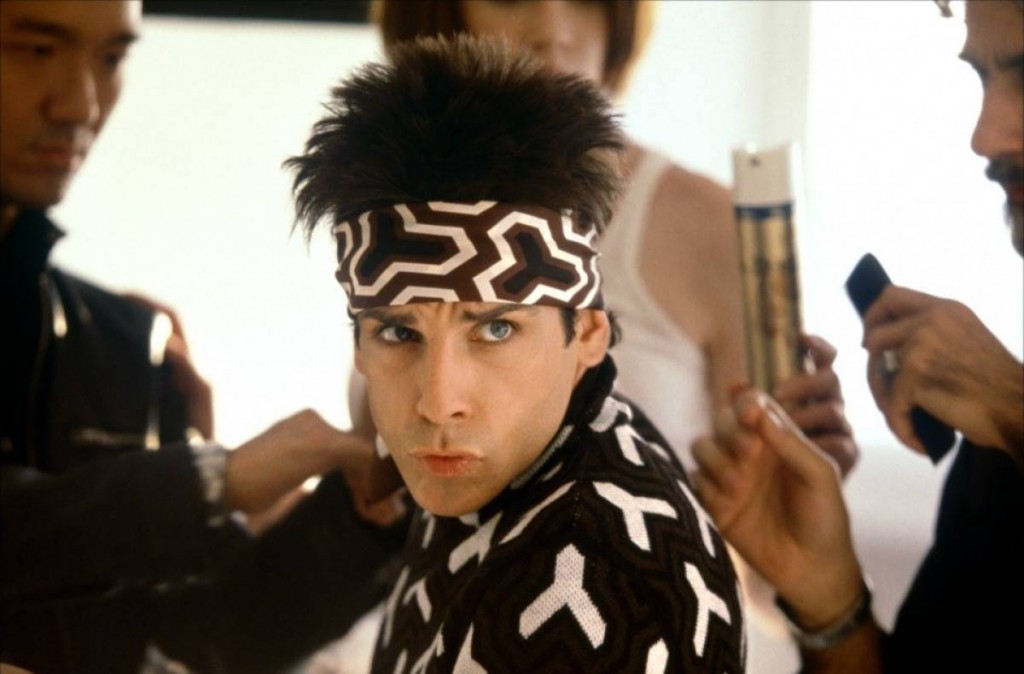 Never has a facial impression had such a lasting impact on pop culture than Stiller's Blue Steel did after this 2001 comedy, which the actor also co-wrote and directed. His self-deprecating performance as Derek Zoolander made for a solidly entertaining satire on the fashion industry and helped make the film a cult favorite.
6. Dodgeball
Stiller was in top form as White Goodman, his character in this 2004 underdog, pseudo-sports comedy and one of his most notable roles ever. He steals every scene with his blustering, over-the-top performance, which borders on manic at times. As the NY Daily News wrote of the portrayal at the time, "[Stiller] creates a perfect storm of body, facial and vocal expression for every line of dialogue."
5. Flirting with Disaster
The 1996 dark comedy, directed by David O. Russell, is one of Stiller's earlier and lesser-known roles, but it's also one of his most critically appraised. The film stars the actor as Mel Coplin, a father to a new baby who sets out to find his biological parents before choosing a name for his son. His performance earned high praise for striking just the right balance between funny and reflecting, adding deeper, emotional nuances to his usual comedy.
4. Tropic Thunder
Stiller proved himself as a comedic force both on and off camera with this 2008 flick, which he wrote, directed, produced, and starred in. The actor's satirical portrayal of an overpaid big name action hero was wickedly funny, but it was his behind-the-scenes duties that warranted the most attention. The film's relentless satirical attack on Hollywood and big-budget blockbusters earned widely positive reviews from critics, who called it "ridiculous and deeply enjoyable."
3. There's Something about Mary
The 1998 gross-out comedy helped put Stiller on the map and remains one of the most defining performances of his career to date. The actor lends countless standout moments to the film, both hilarious and painful. In someone else's hands, the more explicit scenes would've probably been too much. But it's Stiller's amazing ability for farce that made the entire movie the hilarious fan favorite it remains today.
2. Meet the Parents
No one plays the walking human disaster zone like Stiller, something that was made evident in this 2000 comedy. Playing nurse Gaylord "Greg" Focker, the actor made every uncomfortable and cringeworthy moment count, and audiences couldn't help but sympathize with his painfully awkward character. His stellar performance was only boosted by his excellent chemistry with co-star Robert DeNiro, proving Stiller can hold his own with the best of them.
1. The Royal Tenenbaums
Stiller's role in Wes Anderson's 2001 comedy drama wasn't a central one, but it stood out nonetheless. As the neurotic and resentful Chas Tenenbaum, Stiller hit just the right mix of funny and heartbreaking. His character gives the film some of its most emotional and heartfelt scenes, including the moment when Chas finally lets go of his longstanding issues with his father and decides to stand by him in his final moments. It was a more subdued comedic performance for Stiller, but also one of his most memorable.
More from Entertainment Cheat Sheet: