7 Best Cooking Tips 'The Barefoot Contessa' Ina Garten Ever Shared
The Barefoot Contessa wants to make cooking easy for the average at-home amateur chef, but she's unwilling to sacrifice quality to do so. Cookbook author and Food Network star Ina Garten has been delighting her fans for years thanks to a friendly, accessible approach to meal preparation that just about anyone can follow. And the best part? No matter how much natural talent you have, the meals will always turn out delightful.
Avid followers have probably figured out by now that Garten has a few tricks up her sleeve that keep showing up in all her recipes, interviews, and cooking instructionals.
Mastering these 7 quick tricks will make you the star of your kitchen, too!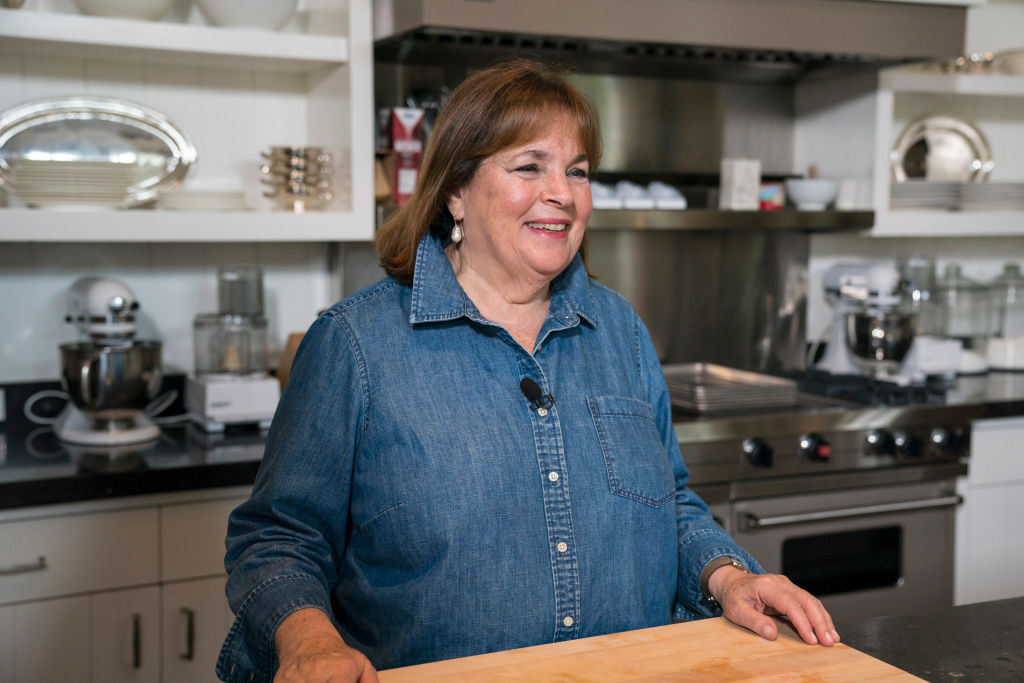 Always use plenty of salt
If there's one ingredient that Ina Garten loves to use, it's salt. No matter if the recipe is sweet or savory — Garten insists that the right amount of kosher salt helps kick up the flavors of the dish, which is why she recommends using more than you'd expect.
"It enhances the flavor of whatever you're cooking and makes food taste seasoned, not salty," she told Redbook in 2010 (via Yahoo Lifestyle).
Buy foods in season
Garten says it's cheaper to buy seasonal produce and work with what you have. "I think one thing is to really respect the ingredients. Buy things in season, and then only do what you need to do to make [food] taste as good as it can taste," she told Epicurious.
Give new life to leftovers
Plenty of people turn up their noses at the thought of dry reheated chicken or soggy microwaved French fries, and rightfully so. But rather than wasting leftovers from a previous meal, Garten suggests incorporating them into your new dish instead.
"I love a nice two-fer," she once shared on Instagram (via PureWow). "I make a big batch of something and use the leftovers to make a second, completely different recipe the next day. No one will even know they're eating leftovers!"
Adding espresso also enhances flavors
Espresso in chocolate cake? The Barefoot Contessa says yes. Just like she does with salt, Garten uses coffee to bring out the chocolatey taste in her recipes. No wonder her cakes taste so much more decadent than everyone else's!
Quality matters — sometimes
Garten has come under fire for suggesting pricey ingredients to her followers, but like so many other chefs, she knows how well certain upscale items can properly upgrade the taste of whatever you're making.
For example, The Barefoot Contessa won't scrimp on olive oil or vanilla and suggests everyone buy good quality for these things.
When in doubt, add acid
Like salt and espresso, sometimes a bit of lemon zest is all you need to take a ho-hum recipe from drab to fab. "Sometimes you taste something delicious," Garten told Epicurious (via Yahoo), "but a little hit of lemon juice or lemon zest or vinegar will just sort of wake it up."
Don't try to be fancy all the time
The Barefoot Contessa doesn't claim to be perfect, though she did tell an audience that she "never f*cks up." However, for aspiring home chefs, Garten recommends mastering a few simple dishes and then branching off those.
"Pick five recipes that are really simple, then do variations on those five recipes," she told Bon Appétit.
How easy is that?