7 Big Albums Coming in 2015
As 2014 draws to a close, here's a look at some of the most anticipated albums to look forward to next year.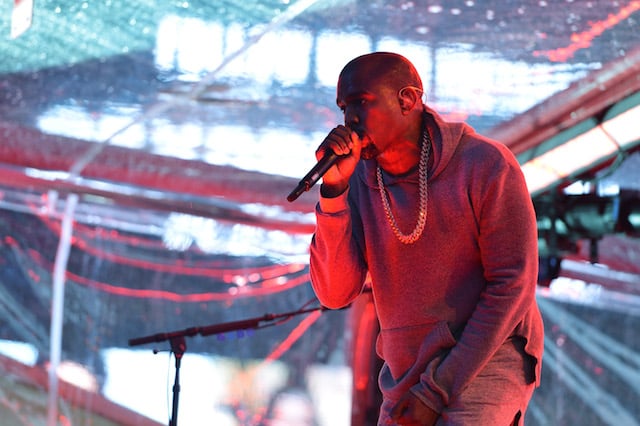 1. Kanye West
Kanye's follow-up to the highly acclaimed 2013 album Yeezus, which was named one of the best albums of the year by a variety of sources including Rolling Stone, is allegedly either completed or almost done and set to be released in 2015. Seth Rogen is apparently a lucky listener who's gotten to hear the rapper's new record early, as he told Rolling Stone in a recent interview that he drove around New York in a van with Kanye and Yeezy rapped him the entire record over the pre-recorded beats. Rogen and James Franco famously made a parody of Kanye's "Bound 2″ music video that Kanye loved enough to ask them to perform it at his wedding. "There's no lyrics, only beats. So he raps the whole album, and after each song, he stops it, like, 'So what do you think?' We were in the van for two hours!" Rogen told the publication.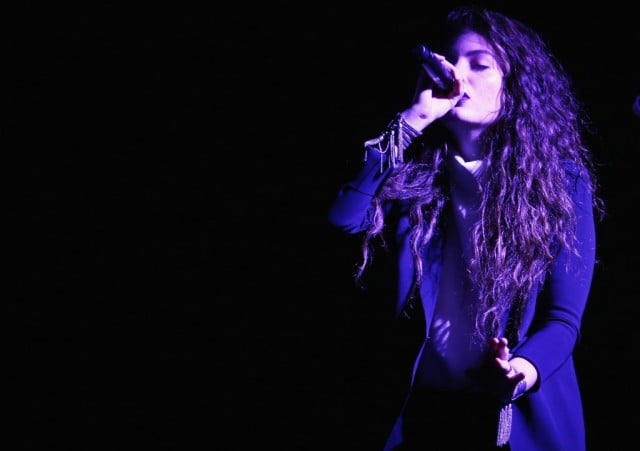 2. Lorde
Alternative pop star Lorde only released her debut Pure Heroine a little over a year ago. She's contributed to some pretty big deal projects since that record, plus her huge hit "Royals" came out, but the teenager is already thinking about her follow-up. "I'm very tentatively starting," she recently told Rolling Stone while discussing her work on the new Hunger Games soundtrack:
I've done a lot of writing, lyrically, but I started the soundtrack just as I was getting into album stuff, and that took up all of my creative head. But I have been plotting out ideas. I guess other people don't write like that, but for me it's all about what I want to say with the records. I don't really have any sort of timetable. I'm not in any kind of rush. Part of me thinks that the longer I leave it, the better a musician I'll be. [Laughs] I used to do the same thing with homework! But I don't know if I'll be good at having time off.
It's no guarantee there will be a record from the singer next year, but it also wouldn't be surprising for a release from Lorde to come toward the tail-end of the year.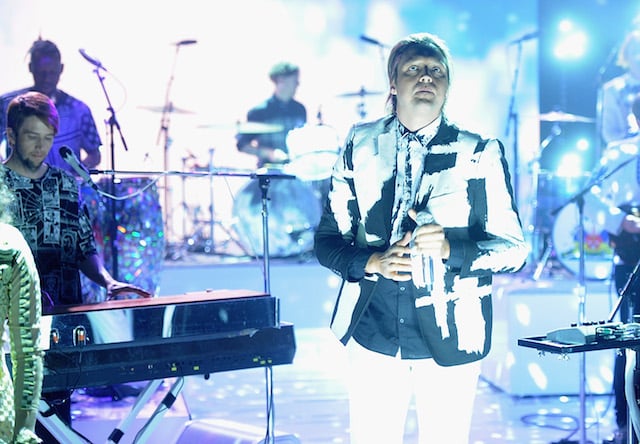 3. Will Butler
The Arcade Fire keyboard player/multi-instrumentalist is releasing his first solo album, Policy, on March 10, and recently announced a nationwide tour in support of it. Will is the brother of Arcade Fire frontman Win Butler. Given that Arcade Fire is one of the most critically acclaimed rock bands in recent memory, Butler's solo record is anticipated and will come under a lot of scrutiny from both critics and fans of the group. Outside of Arcade Fire, last year Butler collaborated on the Academy Award-nominated soundtrack to Spike Jonze's movie Her. Arcade Fire recently wrapped up a world stadium tour in support of their album Reflektor, but Butler apparently didn't want to take a break afterward. You can listen to the surf-punk-inspired first single "Take My Side" on SoundCloud.
4. Bob Dylan
Rock legend Bob Dylan has announced that he's working on an album of Frank Sinatra covers. Shadows in the Night will feature 10 songs popularized by Sinatra and is set to come out on February 3. Only two of the 10 songs have been heard before, with Dylan having released "Full Moon and Empty Arms" last spring and playing "Stay With Me" on tour. "I don't see myself as covering these songs in any way. They've been covered enough. Buried, as a matter a fact. What me and my band are basically doing is uncovering them. Lifting them out of the grave and bringing them into the light of day," Dylan said in a statement via Rolling Stone. The songs are promised to sound much different than how we're used to hearing them, with Dylan paring everything down from 30-piece arrangements to a five-piece rock band. This will be Dylan's first album since 2012's Tempest.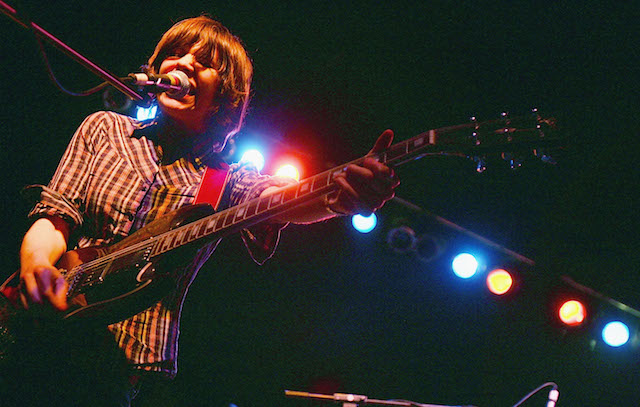 5. Sleater Kinney
The '90s all-girl punk band Sleater Kinney will release their first album in over a decade, No Cities to Love, on Sub Pop early next year. Sleater Kinney came out of the riot grrl scene of the Pacific Northwest in the mid-'90s and made seven albums in 10 years before taking an indefinite break in 2006. Singer/guitarist Carrie Brownstein went on to form the punk band Wild Flag and co-create and co-star in the hit sketch TV show Portlandia with Saturday Night Live actor Fred Armisen. At this point, Brownstein is probably more well-known for the show than for the band that originally made her famous as one of the best guitar players around. "We sound possessed on these songs," Brownstein said of the record in a press release. "Willing it all — the entire weight of the band and what it means to us — back into existence."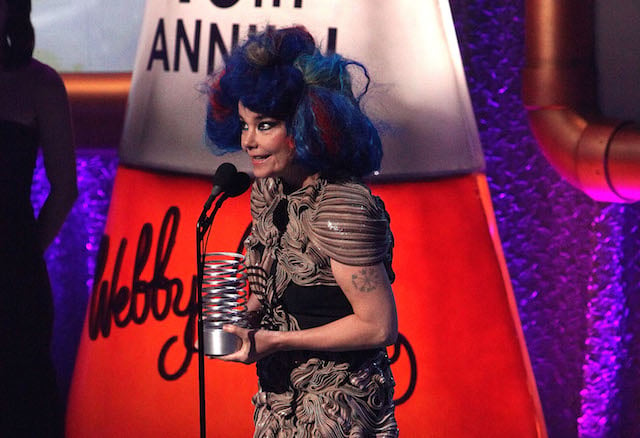 6. Björk
The Icelandic indie pop artist Björk announced that she's at work on a new album when she apologized for being unable to attend a screening of the concert movie about her last record, Biophilia, in London in order to work on it. Pitchfork has reported that Venezuelan producer Alejandro Ghersi, a.k.a. Arca, is working with Björk on the as-yet-untitled record. Arca has previously collaborated with Kanye West and FKA Twigs. "We are so sorry, but since Björk is already working on her next album (out in 2015!) she cannot come to the Biophilia Live premiere at the London Film Festival this week," the singer said in a post on her Facebook page back in October.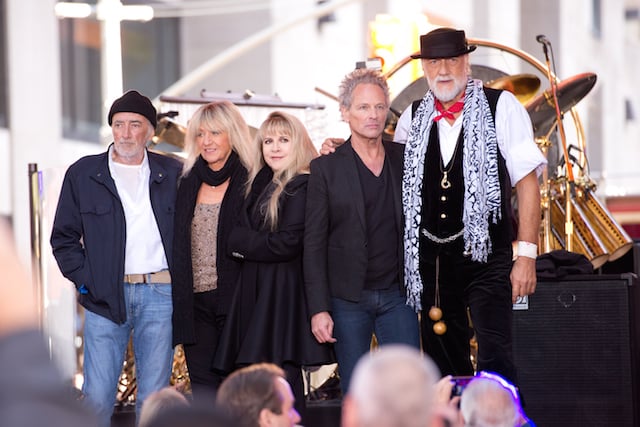 7. Fleetwood Mac
As Fleetwood Mac continue to tour with the band's original lineup for the first time, Lindsey Buckingham has said the group has the material to record their first album in 30 years. For now the songs are compositions just by Buckingham and keyboardist Christine McVie, as Nicks has been too busy with her self-portrait photography exhibition as well as her new solo album 24 Karat Gold: Songs from the Vault released in the fall to contribute to the songwriting and recording process.
Buckingham has said in a recent interview with the Wall Street Journal that though the band is only playing older hits on tour right now, they will be coming together to work on the record as soon as they have time. The current tour ends in March, at which point the band will likely begin work on the album. "We never envisioned finishing the album in the short term," he said to the Journal. "We set it aside. Stevie will come in and participate. I have material I had been working on. There's no danger that it will slip between the tracks. It's too profound to."
Follow Jacqueline on Twitter @Jacqui_WSCS
More from Entertainment Cheat Sheet:
Want more great content like this? Sign up here to receive the best of Cheat Sheet delivered daily. No spam; just tailored content straight to your inbox.