7 Big Rumors Last Week: 'Star Wars' Speculation and 'Frozen 2′ Plot
Here's a wrap-up of all the rumors that have been abuzz in the entertainment world in the past week.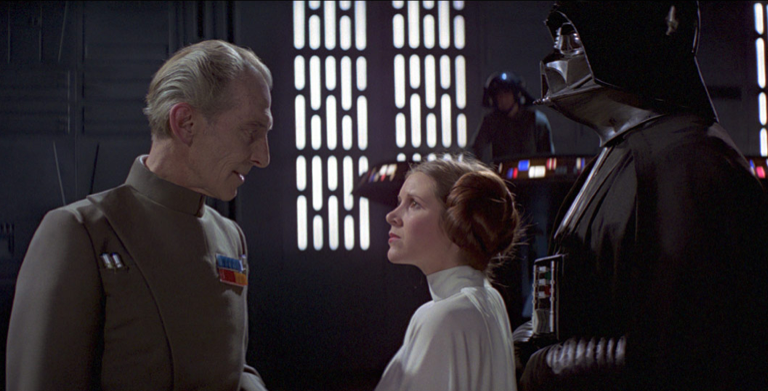 "Granny Leia"
The eccentric Carrie Fisher spoke about the role of the original cast members in J.J. Abrams's Star Wars reboot, cracking jokes about their old age during an appearance at the Hay Festival in Wales this week. "We all look a little melted," she said. "It's good to see other melted people." Fisher will reprise her iconic role as Princess Leia in the movie, and while she didn't give away any plot details, she did say that her character will look a bit different than fans remember. When asked whether her famous bun hairdo make an appearance, Fisher said: "That can never be repeated without gales of laughter. I've begged them to put the hair back on in grey and just catch me cooking with the hair, like Granny Leia."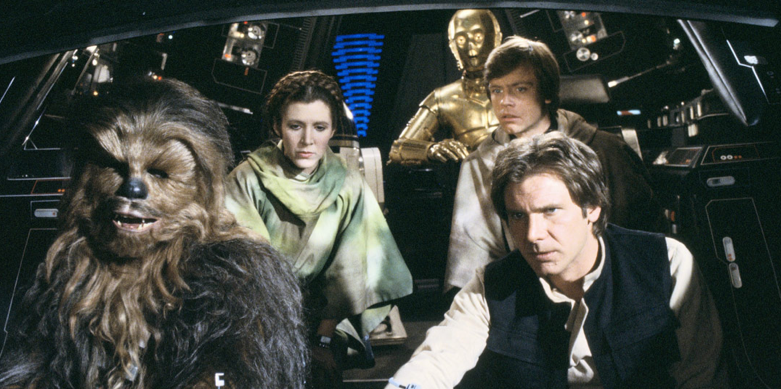 Star Wars spinoff
A couple weeks ago, it was announced that Godzilla director Gareth Edwards was signed on to direct a standalone film set in the Star Wars universe. Since that announcement, rumors have been flying as to what the subject matter of a Star Wars spin-off would be. Several reports have suggested that the film could focus on Hans Solo meeting Chewbacca for the first time. Another idea that has gained some traction is that the film would focus on the dangerous adventures of the space bounty hunter Boba Fett. Those involved will probably stay tight-lipped on the details until we get much closer to the movie's December 16, 2016, release date.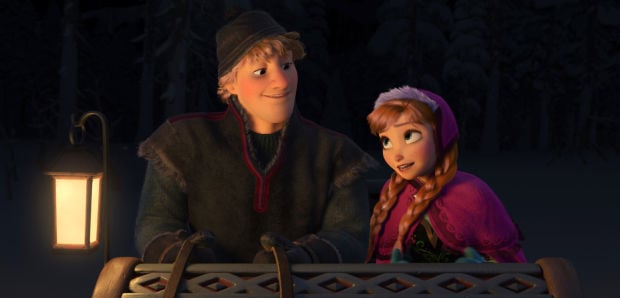 Romantic entanglements for Frozen 2
Disney's animated hit Frozen probably won't get a sequel anytime soon, if at all according to Forbes, but that hasn't stopped some from speculating about what a second film would hold for Elsa and her cold-weather friends. Last week Kristen Anderson-Lopez, Frozen's composer and lyricist, posted a picture on Twitter of Idina Menzel and Josh Gad, who portrayed the voices of Elsa and Olaf respectively, clowning around backstage at the Broadway show If/Then. The two actors are pretending to make out and Anderson-Lopez captioned the photo "we discovered a possible plot for frozen 2!!!!!" This was of course all in jest, but people still can't get enough of Frozen.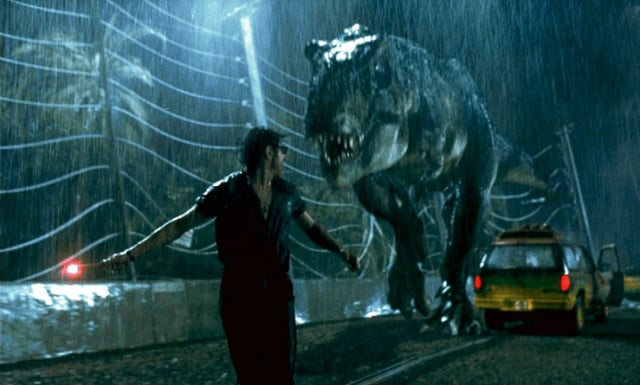 Jurassic World spoilers
Jurassic World director Colin Trevorrow cleared up a bunch of rumors about the upcoming film that had leaked to the Internet over the past week in an interview with /Film. The director basically ended up confirming that the rumors were not rumors, but spoilers, as the scoop on the movie had been true. Trevorrow revealed that Jurassic World will take place on a Caribbean island luxury theme park full of live dinosaurs for visitors to view, including a new breed of dinosaur even scarier than those seen before. "We were hoping audiences could discover this on their own, but yes, there will be one new dinosaur created by the park's geneticists… The creation exists to fulfill a corporate mandate — they want something bigger, louder, and with more teeth. And that's what they get."
James Gunn's not directing Ant-Man
Director James Gunn, who just finished making Marvel's Guardians of the Galaxy, was rumored earlier this week to be taking over directing duties for the 2015 Marvel film Ant-Man from Edward Wright. On Thursday, Gunn responded to the rumors on Twitter, calling them "complete bullshit." Wright left the production and parted ways with Marvel over creative differences. Marvel still wants to meet its planned summer 2015 release date and is looking for a director to replace Wright. Sources who spoke to The Hollywood Reporter named Rawson Marshall Thurber, Adam McKay, and Ruben Fleischer as those in the running to replace Wright.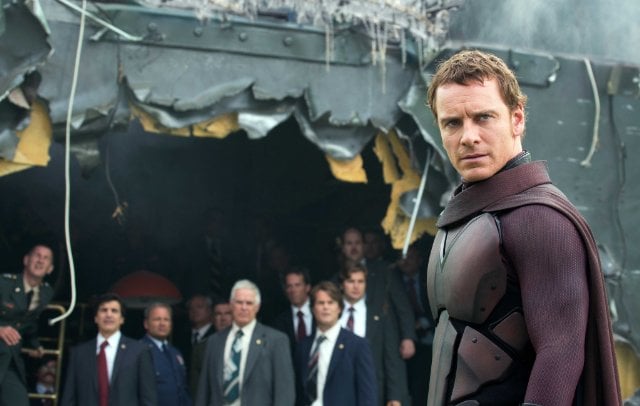 X-Men: Apocalypse details
Writer-producer Simon Kinberg sat down with The Daily Beast and in an interview published this week gave some details about the upcoming X-Men: Apocalypse. While the most recent X-Men movie, Days of Future Past, just hit theaters to much critical acclaim, fans are already eager to know more about the next film. Kinberg said that the movie will take place in the 1980s and focus on the First Class cast of Professor Charles Xavier (James McAvoy), Magneto (Michael Fassbender), Beast (Nicholas Hoult), and Mystique (Jennifer Lawrence). "At some point in making the movie [Days of Future Past] we talked about what the potential next film would be, and we all really gravitated towards Apocalypse," Kinberg told The Daily Beast. "[I]t will certainly have some of the original cast involved, too."
Who will be the next Joker?
Rumors are flying in Hollywood over who will play the Joker in Zach Snyder's upcoming Batman v. Superman: Dawn of Justice superhero bonanza. Australian actor Callan Mulvey was confirmed as part of the film's cast at the beginning of April, and though which parts the actors are set to play are still a secret, some have pegged Mulvey as the next Joker. TMZ cornered him about the rumor, capturing a video with the actor saying, "I can't talk about it. I can't say anything, man. I'm sworn to secrecy. You're going to have to wait and see." Adrien Brody is another actor that has been rumored to be up for the role. He skirted around the speculation in an interview at Cannes, saying to Metro: "To me, the villains are way fun. But they don't offer me those roles. If there is an opportunity to do something like that and play a comic book hero or villain, that's not something I'm fundamentally opposed to."
Follow Jacqueline on Twitter @Jacqui_WSCS