7 Books Similar to Your YA Favorites
If you've already read The Fault in Our Stars and The Hunger Games too many times to count, why not look for a similarly themed adult novel to take on next? Here are seven books to read based on your favorite YA novels.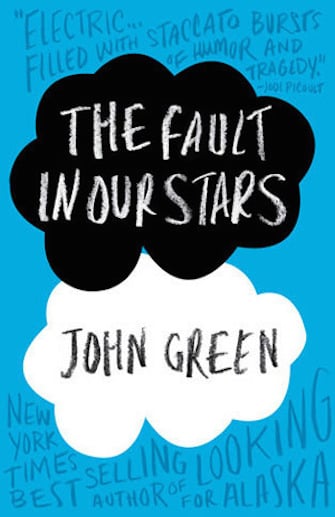 If you like: The Fault in Our Stars by John Green

Read: Love is a Mix Tape by Rob Sheffield
John Green's best-selling novel follows the simultaneously heartbreaking and hopeful tale of two teens who fall in love while battling cancer. If you liked the book and this year's smash hit film adaptation, you'll be sure to enjoy Love is a Mix Tape, as well. Readers will find the same sweet and sad tone of TFIOS in Sheffield's 2007 memoir, in which he chronicles the story of his courtship and marriage to fellow DJ and graduate student Renée Crist before her tragic death in 1997. Sheffield uses the track lists of 15 of his mix tapes to frame the seven-year story, which tackles the theme of miraculous love in life and in death.
If you like: Dare Me by Megan Abbot

Read: Gone Girl by Gillian Flynn

Magan Abbot's crime fiction novel takes place in the competitive and surprisingly cutthroat world of high school cheerleading. It follows 16-year-old Addy and her best friend and leader of the squad, Beth. Together, the two act as the school's queen bees — until the arrival of a new coach changes their relationship completely. While Addy adores the new coach, Beth feels threatened by her power. The change in dynamic causes some ugly scenarios, and when a suspicious death occurs, the characters are forced to determine whether it's suicide or murder. That same type of dark intrigue runs rampant in the bestselling novel Gone Girl, which follows the story of Nick Dunne, who becomes a prime suspect after the sudden disappearance of his wife. He claims his innocence, but the investigation only serves to turn up more evidence against him. Already read Gone Girl? Try Flynn's other works, Dark Places or Sharp Objects – they boast equally addicting, dark stories.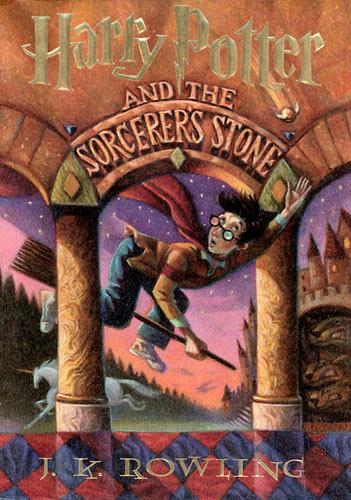 If you like: The Harry Potter series by J.K Rowling
Read: The Magicians by Lev Grossman
Miss Harry, Hermoine, and Ron and the magical world of Hogwarts? Lev Grossman's bestselling fantasy book trilogy The Magicians has most often been described as an adult version of Harry Potter, involving sex, hard drinking, and demon tattoos. The series is focused on Brooklyn high schooler Quentin Coldwater and his group of friends as they party and study their way through a prestigious college for magic in upstate New York. After graduation, the friends move to Manhattan, where they discover that the fantasy world they used to read about as children really exists and is more dangerous than they ever imagined. Need more reason to read it? SyFy recently ordered a pilot for a potential one-hour drama adaptation of the book.
If you like: The Hunger Games by Suzanne Collins
Read: The Handmaid's Tale by Margaret Atwood
Fans of popular dystopian YA franchises like The Hunger Games or Veronica Roth's Divergent will find a more adult take on the same futuristic elements in Margaret Atwood's 1985 novel. The Handmaid's Tale takes place in the United States at some point in the near future, during which a totalitarian group named The Sons of Jacob has overthrown the government and created a military dictatorship called the Republic of Gilead. This new extremist leadership completely takes away women's rights — including reading and owning property — and instead assigns them various jobs, like a handmaid to The Commander (a job the protagonist is forced to undertake). The novel's disturbing portrayal of the future of society sends just as significant a message as that of the smash young adult series that came after it.
If you like: Belzhar by Meg Wolitzer
Read: Never Let Me Go by Kazuo Ishiguro
The Interestings author Meg Wolitzer often touches on elements of adolescent coming of age in her novels, but this is her book that falls squarely into the YA category. The book follows the story of Jam, a 16-year-old girl who enters a therapeutic boarding school in rural Vermont after the death of her boyfriend and is drawn into a unique English class, in which the select group of students is urged to write and study only Sylvia Plath. The psychological sci-fi thriller Never Let Me Go also explores the world of an exclusive boarding school, following students Kathy, Ruth, and Tommy, who are in a boarding school for special students, and the effect their shared pasts have on their present lives.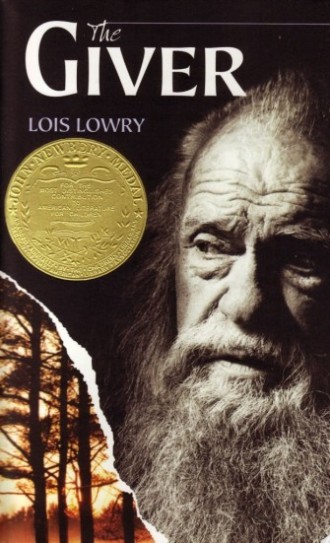 If you like: The Giver by Lois Lowry

Read: The Age of Miracles by Karen Thompson Walker

The classic 1993 dystopian tale, read by many in their middle-school years, follows a boy named Jonah as he is selected to inherit the position of Receiver of Memory, which forces him to rethink everything he thinks he knows about the society he lives in. The Age of Miracles follows a similar theme, chronicling the story of a girl forced to adapt after the world undergoes an unexplained phenomenon called "slowing," in which the time it takes for the Earth to complete one rotation increases, making a day longer than 24 hours. Though the novel focuses on a young protagonist and has been deemed YA by some, the material reads decidedly more adult, mixing the trials of one child with the society's overall reaction to a bizarre and potentially shattering natural disaster.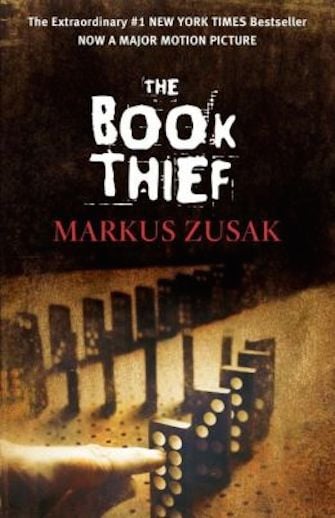 If you like: The Book Thief by Markus Zusak
Read: The Shadow of the Wind by Carlos Ruiz Zafon
Though 2005's The Book Thief is really classified as teen fiction, there's been some debate as to whether the novel really fits into the YA category, given its historical aspects and dark undertones. The book tells the story of foster girl Liesel Meminger, who is trying to survive living in Munich during the Holocaust when she discovers books. The novel serves both as a harrowing look at one of the darkest periods in history and as a reminder of the power of literature. If you couldn't get enough of Liesel's tale, you'll likely be just as spellbound by The Shadow of the Wind, another story that defies categorization. Part mystery, part thriller, and part period epic drama, the book is set in post-WWII Barcelona. It follows the story of 10-year-old Daniel, who rediscovers an important tome from The Cemetery of Forgotten Books and soon becomes obsessed with the work, making it his mission to keep it safe and uncover more about the novel's author.
More from Entertainment Cheat Sheet:
Want more great content like this? Sign up here to receive the best of Cheat Sheet delivered daily. No spam; just tailored content straight to your inbox.