7 Comic Book Superheroes Racking Up the Sales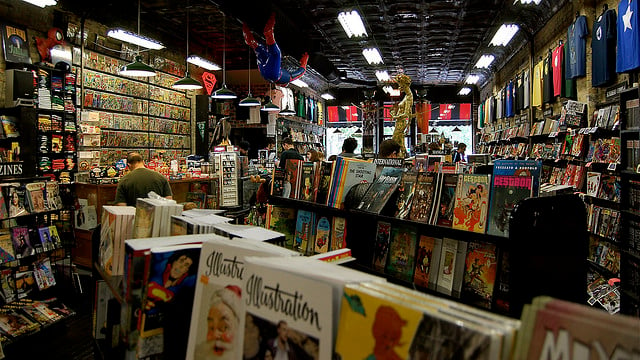 Comic book properties continue to be the dominant force in Hollywood as a series of high-profile projects loom in the near future, but the impact of comic book films on the titles themselves is a discussion that is certainly worth mentioning as comics continue to blast into the mainstream.
The Guardian ran an article in June that outlines the data accompanying comic book sales over the past 10 years. The infographic uses data that seem to outline the significant impact well-received films can have on sales of the comics they are based on. The same data also show that poorly received comic book films can negatively impact print sales and lead to decreased popularity overall. Needless to say, the popularity of the films is a huge indicator of trends in comic popularity.
So what heroes are trending upwards or downwards in recent years? Here's a list of the seven top-selling comic book properties in 2012.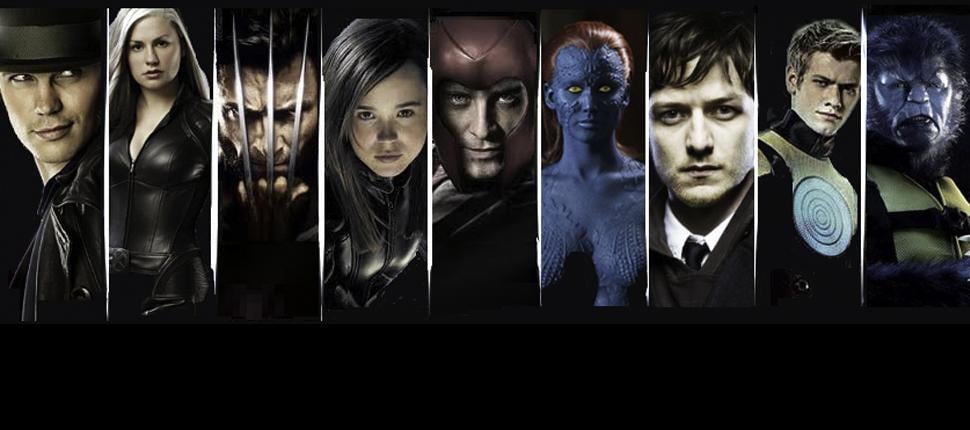 1. X-Men (7.8 million in 2012)
X-Men has been one of the most popular comic franchises since its creation in 1963 by Stan Lee and artist Jack Kirby. Over the past 10 years, comic book sales for the Marvel superhero team rank as the highest-grossing series, earning an estimated $194 million from 2002 to 2012.
While X-Men has been fairly consistent in its run, Hollywood missteps certainly appear to have been the culprit for noticeable dips in sales and popularity. In the years following X2: X-Men United's release in 2003, comic sales peaked in 2005, with 7.3 million in estimated sales. But when the poorly received X-Men: The Last Stand was released in 2006, sales estimates trended downwards, continuing that pattern after X-Men Orgins: Wolverine was released in 2009. In 2010, one year after X-Men Orgins: Wolverine was released, sales totals hit a 10-year low, with an estimated 3.4 million sold.
But the X-Men film series would experience a renaissance in 2011, when X-Men: First Class was released. The comic series would see a slight uptick in popularity that year before exploding in 2012, doubling it sales numbers to 7.8 million. There's no doubt that those sales numbers are sure to trend upwards once again with the well-received The Wolverine having been released this summer and X-Men: Days of Future Past garnering huge buzz in the months before its summer 2014 release.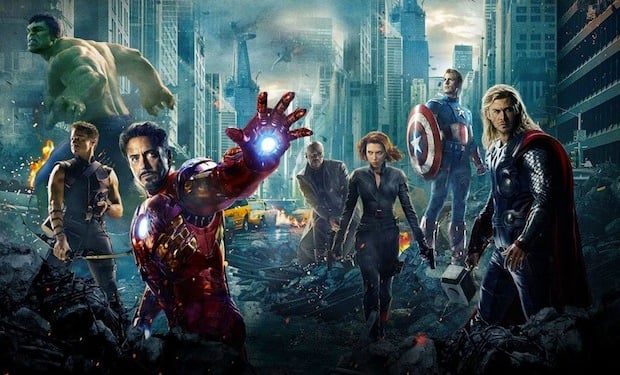 2. The Avengers (7.3 million)
The Avengers are a superhero team made up of a revolving cast of characters, first introduced by Lee and Kirby in 1963. In the past 10 years, Marvel's Avengers-based comics have earned an estimated $132 million in comic sales.
The graph for estimated Avengers comic sales shows a consistent rise in sales over the past decade, with the only notable blip coming in 2011, when sales dropped by a little more than 1 million total copies compared to the previous year. For a series that didn't have any other huge dips in sales over the previous eight years, there's no doubt the poor reception of Iron Man 2 in 2010 played a huge role in the decline.
Of course, 2011 would be a distant memory once 2012 came around, as sales more than doubled to 7.3 million as Marvel's The Avengers hit theaters and became a box office phenomenon. While X-Men is currently the best-selling comic book series, it wouldn't be at all surprising to see the Avengers take the No. 1 spot in the next several years.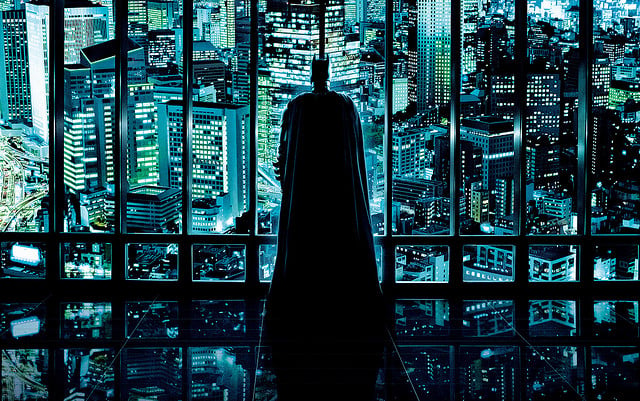 3. Batman (4.5 million)
The first comic on this list to not be a part of a superhero group, Batman was created by artist Bob Kane and writer Bill Finger in 1939 and is a part of DC Comics. From 2002 to 2012, Batman comics grossed an estimated $128 million in sales, and the character continues to be one of the most popular superheroes.
While Christopher Nolan's Dark Knight trilogy has certainly impacted sales of the Batman comics over the past eight years, the comics have not experienced the kind of rises and falls experienced by the first two properties on this list. In fact, in the two years following Batman Begins' release in 2005, the comic counterparts saw a moderate drop in sales before they began to trend upwards once more following the release of The Dark Knight. When The Dark Knight Rises was released in 2012, the comic books again saw an increase in sales, though not nearly as significant as some of the other titles we've looked at.
So what does The Guardian's chart say about the Batman comic books? If anything, it seems to show that Batman is less influenced by its film counterparts than some of the other properties. This makes sense, as Batman remains one of the most popular comic book characters and would therefore be less likely to experience large increases or decreases in popularity. We'll know for sure when the Man of Steel sequel is released in 2015, which is set to feature the caped crusader.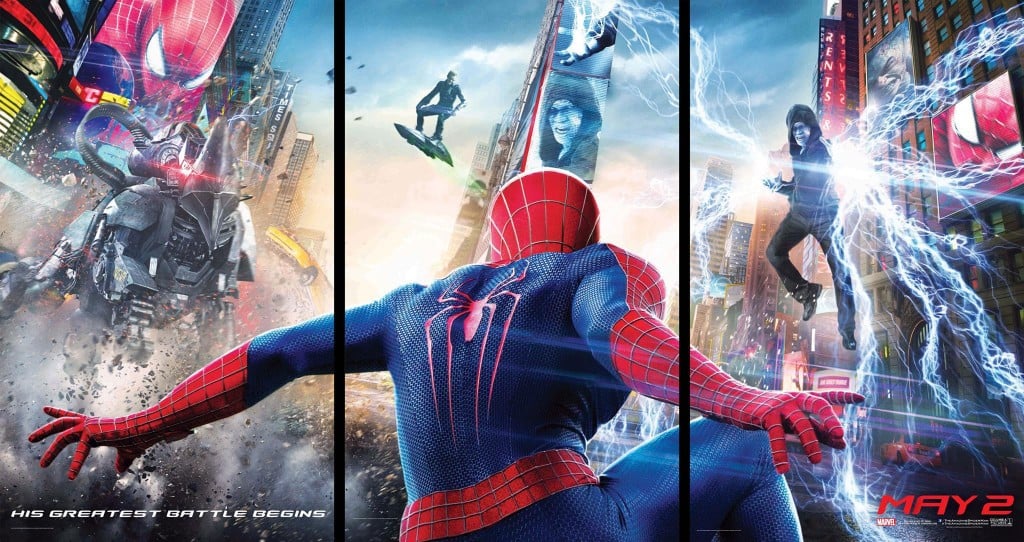 4. Spider-Man (3.2 million)
Once the most popular comic book hero in the United States, Spider-Man has trended largely downwards over the past 10 or so years. First appearing in 1962 and created by Lee and Steve Ditko, Marvel's Spider-Man comics grossed an estimated $144 million from 2002 to 2012.
Spider-Man's overall sales of $144 million actually places the property at No. 2 when it comes to overall sales in the 10-year period — a fact that demonstrates the kind of decline the superhero has been experiencing in recent years. Spider-Man's declining comic book sales actually began in 2005, a year after Sam Raimi's well-received Spider-Man 2 hit theaters, and continued to trend downwards in the years after. Surprisingly, comic sales did not experience a huge downturn in the aftermath of the poorly received Spider-Man 3, instead seeing a slight rise year over year. Spider-Man's comic book sales slumped after 2009, perhaps having more to do with the uncertainly over the film franchise.
The chart for Spider-Man comic sales doesn't paint a simple picture like some of the other entries on this list do. If anything, Spider-Man's popularity over the past decade seems to portray a comic book character that is simply not as popular as he once was, as other comic book characters experience surges in popularity. However, it's important to note that 2012 saw a modest gain year over year, and depending on how 2013′s The Amazing Spider-Man 2 is received, Spider-Man could be on its way to the top once again.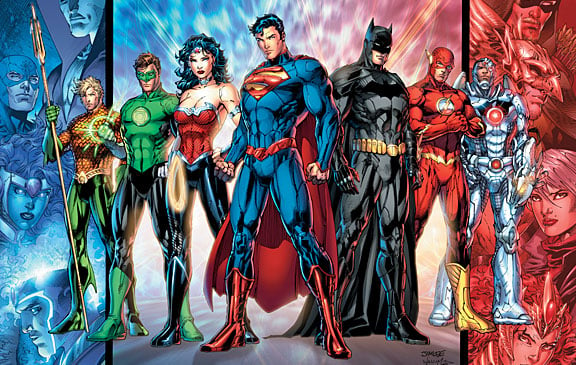 5. Justice League (2.29 million)
First appearing in 1960, the Justice League is DC Comics' answer to Marvel's Avengers. Originally featuring Batman, Superman, Wonder Woman, Flash, Green Lantern, Aquaman, and Martian Manhunter, the Justice League is currently trending upwards, although the comics only earned an estimated $39 million between 2002 and 2012.
With Nolan's Dark Knight trilogy intended to exist outside of the Justice League universe, Bryan Singer's Superman Returns now abandoned, and the Green Lantern film more or less left for dead, there isn't a whole lot to go off of when it comes to tying the Justice League's popularity to film franchises. What the period between 2002 to 2012 does show is a consistent rise in popularity for the franchise, with sales of 218,000 in 2002  and sales of almost 2.3 million in 2012.
The problem with judging the popularity of the Justice League based on this list is that so much has happened in the past year. With Man of Steel having been released this past summer, the Man of Steel sequel set to feature Batman, and a Justice League film surely on the horizon, the comic books have exploded in popularity since 2012. Additionally, Superman, which has experienced significant declines in popularity over the past several years and (spoiler alert) missed out on this list, should see significant upwards trends, as well. If comic book properties were stocks, Justice League, Batman, Superman, and other DC Comics heroes would certainly garner a Buy rating.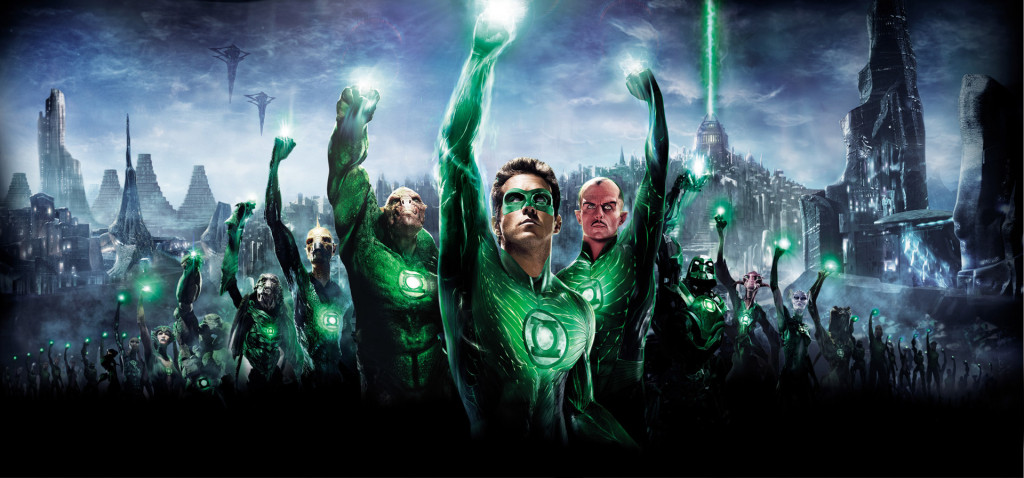 6. Green Lantern (2.28 million)
Green Lantern is a DC Comics superhero created by Bill Finger and artist Martin Nodell; the character first appeared in 1940. From 2002 to 2012, the title grossed nearly $50 million while displaying an upwards trend in popularity.
For the most part, Green Lantern has experienced an overall increase in popularity over the past decade aside from some small dips. The character oversaw its biggest gains in the years between 2008 and 2011, perhaps due to buzz regarding the impending Green Lantern film adaptation. In 2011, Green Lantern comics saw their best sales totals in the 10-year period, hitting 2.5 million, up from 2002′s 608,841.
But as well all know, the Ryan Reynolds-led Green Lantern film was not much of a success, either critically or at the box office, and the impact in comic sales appears to have a correlation. After hitting 2.5 million in 2011, Green Lantern comic sales dipped to 2.2 million — and while that's not a huge decline, it wouldn't be surprising to find that the comic's 2013 sales saw a decline as well. However, if Green Lantern becomes a member of the impending Justice League film, expect another increase in popularity.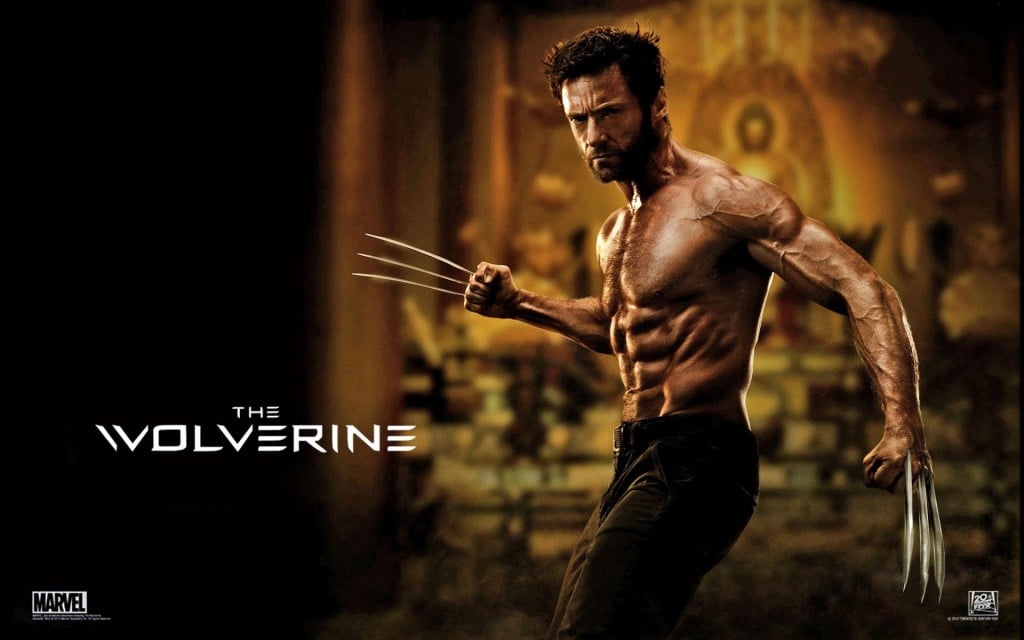 7. Wolverine (2.1 million)
Easily one of the most popular X-Men characters, Wolverine first appeared in 1974 and was created by writer Len Wein and Marvel art director John Romita Sr. From 2002 to 2012, Wolverine-based comics grossed almost $70 million.
Looking at the Guardian infographic, it becomes clear that Wolverine's popularity is not as closely tied to the success of its film counterpart as other superheroes. While the character has experienced an unusual amount of increases and decreases in popularity over the past decade, sales have never dropped below 1.5 million and reached as high as 2.6 million in 2009. Wolverine's most notable decline came in 2010, unsurprisingly one year after X-Men Origins: Wolverine was released — but even then the 1.7 million in sales was still higher than 2002 and 2005 in the 10-year period. Since then, sales have seen a consistent trend upwards.
Considering the popularity of Wolverine over the years, even without the added exposure from the films, it doesn't seem likely that the character will see a noticeable decline in the near future. But while the films haven't had a huge impact in sales in the past, it wouldn't be surprising for this summer's The Wolverine and next summer's X-Men: Days of Future Past to cause a spike in popularity for the already well-known superhero.
Don't Miss: Consumers Take a Breather After Black Friday Shopping Spree