7 Defining Works of Magical Realism to Expand Your Literary Horizons
The iconic Columbian writer Gabriel García Márquez passed away on April 17 in his home in Mexico City at the age of 87. Márquez began his career as a journalist, but is most famous for his novels and is frequently credited with inventing the genre of magical realism. He wrote his masterpiece, One Hundred Years of Solitude, in 1967 and won the Nobel Prize for literature in 1982. When he accepted the prize, giving one of the most famous of the Nobel acceptance speeches, he tried to explain why magical realism seems so uniquely Latin American. "Poets and beggars, musicians and prophets, warriors and scoundrels, all creatures of that unbridled reality, we have had to ask but little of imagination. For our crucial problem has been a lack of conventional means to render our lives believable," he said of him and his fellow Latin American writers in the speech, per The New York Times.
Magical realism is defined by the Random House Dictionary as "a style of painting and literature in which fantastic or imaginary and often unsettling images or events are depicted in a sharply detailed, realistic manner." That genre has been heavily associated with Latin American writers, though authors from around the world have embraced the style, as this list of seven of its most influential books shows.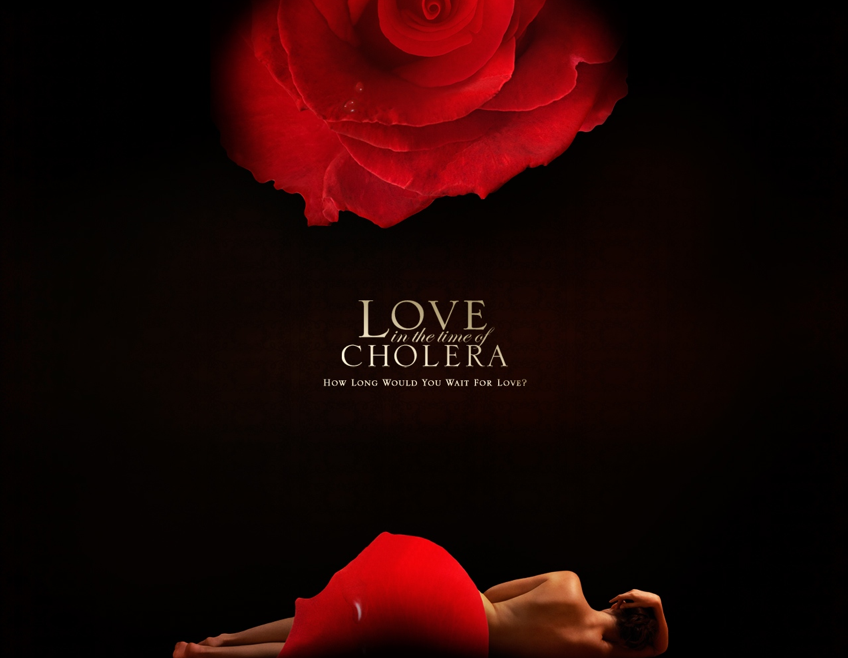 Love in the Time of Cholera, Gabriel García Márquez
Almost all of Márquez's books belong on a list of the best examples of magical realism, but this is one of his most popular and enduring. Love in the Time of Cholera is a beautiful love story about two characters who fall for each other in their youth and maintain a courtship composed of love letters and telegrams, but through various circumstances don't end up together until fifty years later. The book's main character, the old-fashioned romantic Florentino Ariza, suffers from being love sick for the fifty years during which he is separated from his love, Fermina Daza. Márquez uses the novel to look at love as a malady, comparable to cholera, the disease Fermina Daza's doctor husband is trying to eradicate from their Latin American village. At one point in the novel, Florentino makes himself ill after eating flowers that smell of Fermina's perfume in an attempt to cure his lovesickness. After the doctor dies while trying to get his parrot down from a tree, Florentino and Fermina continue their love in their old age.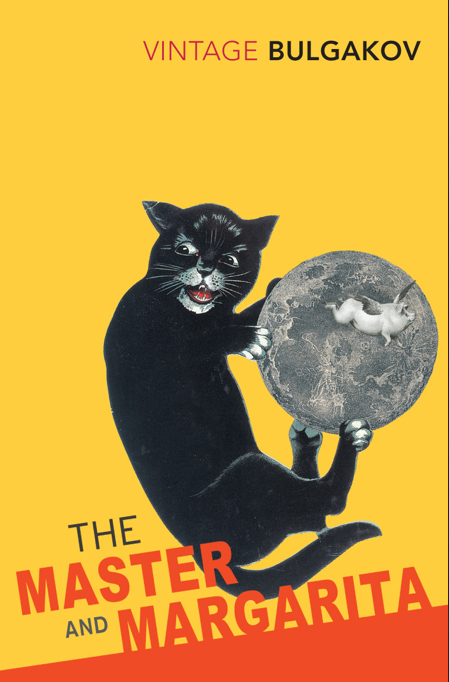 The Master and Margarita, Mikhail Bulgakov
The Master and Margarita is a bizarre book from Russian writer Mikhail Bulgakov. The novel contrasts the story of a literary circle in Soviet Russia to the Jerusalem of Pontius Pilate, who is struggling over his legal workload, all as a satire of the Soviet Union. The book began being written in 1928, but Bulgakov faced some obvious difficulties as a writer trying to satirize the Soviet regime during that time. Here we can see definite parallels to Márquez's own struggles the the political regime of Columbia, which forced him to abandon Columbia for Europe, finally winding up in Mexico City. In the Russian part of the book, the Devil visits a prestigious literary organization in the form of a professor and proceeds to wreck havoc on the writers with the help of his giant, gun-toting black cat named Behemoth and other curious characters. An uncensored version wasn't published until 1962, but The Master and Margarita stands as one of the great works of satire as well as magical realism.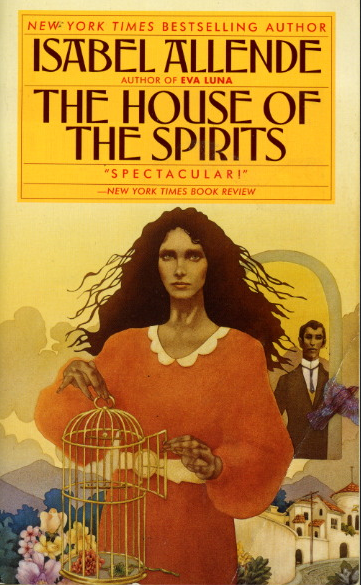 The House of the Spirits, Isabel Allende
The House of the Spirits is considered to be the first book to give magical realism a female voice. Published in 1982, the book made a literary star of the Chilean Allende. The House of the Spirits explores the tumultuous political climate of Allende's native Chile, something that she can speak about with authority as the ousted Communist Chilean president Salvador Allende was her cousin. Salvador Allende was murdered during the U.S.-funded military coup by Augusto Pinochet in 1973 even though he had been democratically elected running under the Socialist party. The House of the Spirits looks at Chile through the eyes of four generations of the de Valle and Trueba families, particularly focusing on the women and engages themes of magical realism, including the character Clara who has psychic powers. Clara draws attention from around the countryside for her ability to dish out curses and call spirits to her.
Beloved, Toni Morrison
African-American writer Toni Morrison also won the Nobel Prize for literature, and her masterpiece Beloved is heavily influenced by Márquez and magical realism. Beloved is set in post-Civil War Ohio, where a former slave named Sethe escaped before the war ended and lives with her children. Under the Fugitive Slave Act, Sethe's owners came after her and her children before slavery was abolished. Rather than allow her children to be captured and taken back to Sweet Home, the horrifying plantation in Kentucky that owned her, Sethe kills her two-year-old daughter and attempts to kill her three other children. In the present of the novel, which is years after the end of the war, Sethe is still haunted by the murder of her baby, who she calls Beloved. When a young girl around the age Beloved would have been shows up on the family's doorstep, Sethe delusionally believes her daughter has returned, calls the girl Beloved, and increasingly has her life force sucked out by the girl's ghostly presence. A haunting examination of slavery and motherhood, Beloved is considered to be one of the greatest American novels of all time.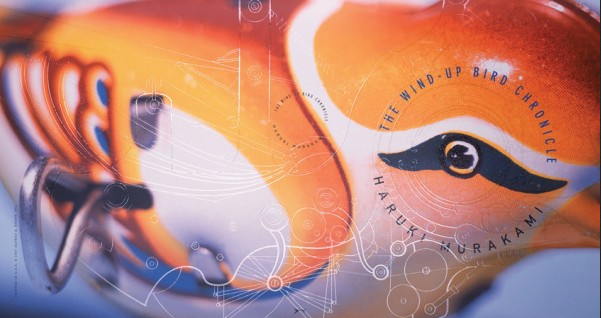 The Wind-Up Bird Chronicle, Haruki Murakami
Japanese writer Haruki Murakami is one of the most popular contemporary writers influenced by magical realism, and The Wind-Up Bird Chronicle is perhaps Murakami's most famous book. It follows the unemployed and lost Toru Okada, who lives in suburban Japan with his wife, who financially supports him. Shortly after their pet cat runs away, his wife too mysteriously disappears and Okada is forced out of his inaction to figure out what's happened to his family. The mystery becomes more and more complicated as Okada attempts to unravel it. Along the way he develops a weird birth mark on his face, discovers he can travel using his dreams, finds a set of twin sisters who have that same psychic ability, and meets a grown man named Cinnamon who hasn't spoken his he was 6 years old among other fascinating characters. The books becomes more magical and less realistic as Okada emerges from his passivity.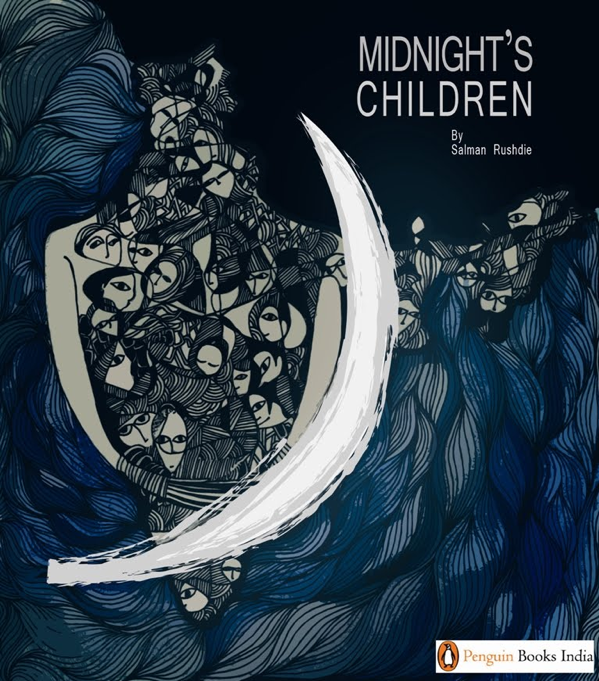 Midnight's Children, Salman Rushdie
British-Indian writer Salman Rushdie examines British colonial rule of India and and India's transition into independence in his most famous work, Midnight's Children. The book's main character and narrator, Saleem, is born at the exact moment that India becomes an independent nation, possesses psychic abilities, and has an incredibly sensitive sense of smell. Saleem figures out that all of the children in India born between midnight and 1 a.m. on the day the country became independent have varying types of special powers. He organizes the group and refers to them as "Midnight's children." Like Márquez and Bulgakov, Rushdie uses magical realism to explore an oppressive regime.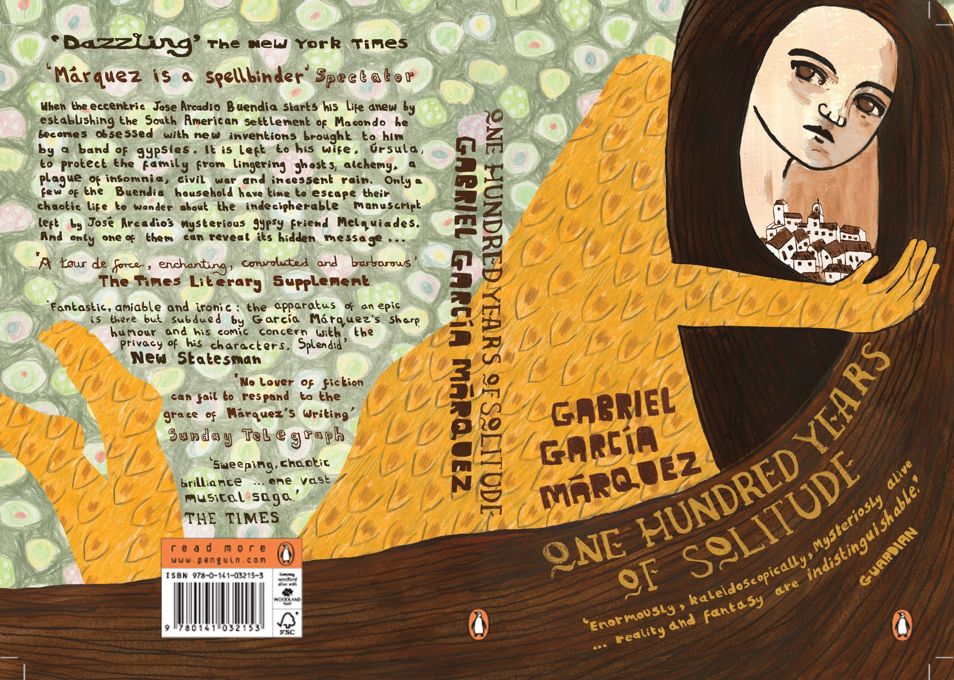 One Hundred Years of Solitude,
Gabriel García Márquez
One Hundred Years of Solitude begins with what are considered to be some of the greatest opening lines of all time: "Many years later, as he faced the firing squad, Col. Aureliano Buendía was to remember that distant afternoon when his father took him to discover ice. At that time Macondo was a village of 20 adobe houses built on the bank of a river of clear water that ran along a bed of polished stones, which were white and enormous, like prehistoric eggs. The world was so recent that many things lacked names, and in order to indicate them it was necessary to point."
Márquez goes on to tell the story of seven generations of the Buendía living in the fictional Columbian utopia of Macondo. Various strange events happen to members of the family while living in Macondo. There's the orphan Rebeca who eats earth, is followed by a rattling bag of her parents' bones, and eventually marries her adopted brother. There's the seventeen sons Aureliano has with seventeen different women and names after himself. Then there's Jose Arcadio Buendía, the patriarch of the family who creates Macondo through his own delusions. His wife Úrsula Iguarán lives to be 130 years old and presides over the family for that many years. One Hundred Years of Solitude is considered to be one of the greatest books of the last century and it kicked off a literary style that would influence writers around the world and place Latin America on the literary map.
More From Wall St. Cheat Sheet:
Follow Jacqueline on Twitter @Jacqui_WSCS