7 Dramas Dangerously Close to Getting the Ax
TV By the Numbers runs an article series called the Renew/Cancel Index that determines based on ratings and industry rumors, which shows are likely to get the ax and which ones will stick around before the official renewal and cancellation announcements come from the networks. The Index is a ratio that TV By the Numbers gets from taking into account a show's ratings in the 18-49 age group relative to the performance of other shows. Series that score above a 1 are likely to be safe, while falling below that puts them in dangerous territory. According to the Index, these seven dramas are facing the chopping block soon.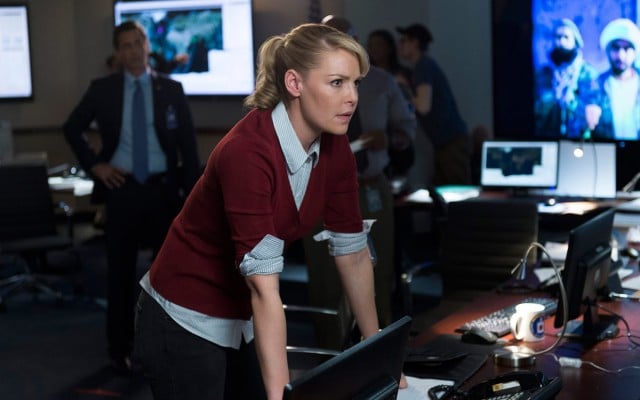 1. State of Affairs
This political drama from NBC sees Katherine Heigl playing a CIA analyst who advises the first female African American president (played by Alfre Woodard) on matters involving national security. TV By the Numbers says that the show is certain to be cancelled, as it has a low Renew/Cancel Index of 0.85. Heigl's star power has certainly faded in recent years and this series wasn't what she needed to get back on top. State of Affairs got very mixed reviews from critics, with a 43 Metascore on review aggregator Metacritic. "The writing does no one any favors, failing even to make the most of Alfre Woodard as president," said TheWrap in a review of the series. With poor ratings and reviews, it doesn't look like there's much incentive to keep this one around.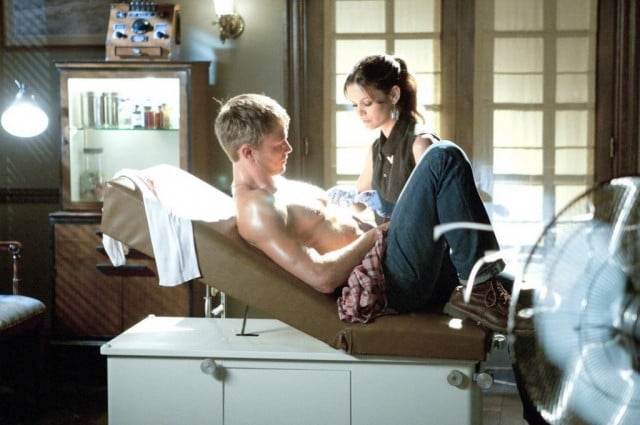 2. Hart of Dixie
The CW has been on a winning streak recently with its first ever Golden Globe win for Jane the Virgin, as well as top ratings for its DC Comics-based shows The Flash and Arrow. The one weak point in the network's lineup seems to be this Rachel Bilson-starrer, in which she plays a New York doctor who decides to take a job at a practice in Alabama after going through some personal turmoil. While Hart of Dixie's Renew/Cancel Index isn't horrifically low compared to the network's other shows at 0.67, TV By the Numbers pointed out that as the only show on the network that hasn't been officially picked up for renewal, Hart of Dixie isn't likely coming back. Jane the Virgin might have lower ratings, but its critical acclaim is bringing the network clout it's never had before. Hart of Dixie has gotten mediocre reviews, with a 43 Metascore. "If you're looking for some sentimental lesson-learning, the wafer-light Hart of Dixie may fill an hour for you," said The Hollywood Reporter. The show hung on for four seasons, but it doesn't seem likely to return.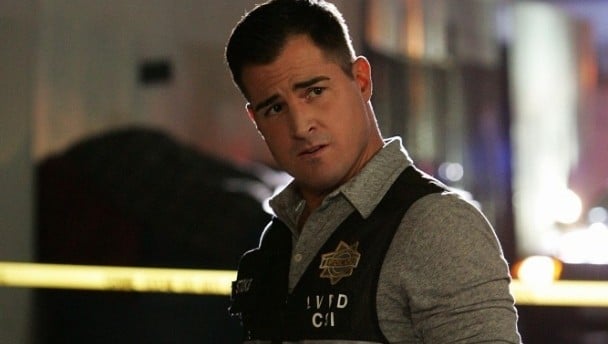 3. CSI
It's been basically set in stone for awhile that CBS's long-running crime-solving procedural would finally end after its 15th season, only to be replaced by CSI: Cyber and the million other spin-offs and copycats the show has spawned over its decade-and-a-half run. The show's Renew/Cancel Index is at 0.66, though it's worth pointing out that the series was never a top-performer among the younger demographic and had a large older audience that carried it through the years. The site has been predicting the show will end after this season for awhile, as CBS reduced the episode order back in December and that's typically a sign of doom for network dramas.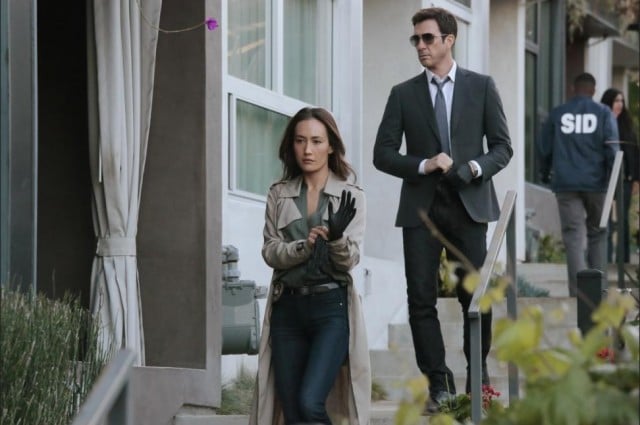 4. Stalker
CBS's attempt at a new crime procedural failed with this mess of a show about LAPD's Threat Assessment Unit and victims of stalking. This is another show that TV By the Numbers has been predicting will be cancelled by May for awhile, with a Renew/Cancel Index of 0.78. The show has been criticized for giving a very misguided look at the phenomena of stalking. The show has a truly dismal 17 Metascore, which indicates overwhelming dislike from critics. "This shoddy program is nothing more than exploitative, misogynist trash," said The Huffington Post. Sometimes shows with terrible reviews can function as guilty pleasures and bring in the ratings, but Stalker is not one of them. Don't expect it to return.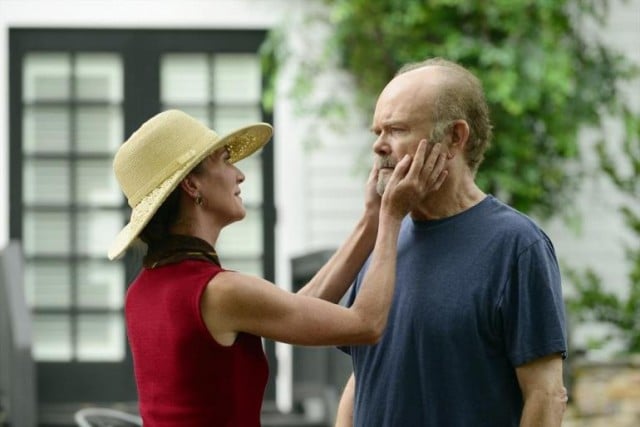 5. Resurrection
This ABC drama about a group of people who have to deal with the fact that a bunch of their family members suddenly rise from the dead and rejoin life as if nothing happened probably would have been more successful if it was the zombie show it kind of sounds like it should be. The show has a Renew/Cancel Index of 0.59, at the very bottom of the barrel for ABC, and has a 60 Metascore, indicating some very average reviews. The show is based on the Jason Mott novel The Returned, which also spawned a French series that critics say is miles better than this show. "You should watch Les Revenants; it aired on Sundance and is now on Netflix, and it's really good. Resurrection is not as good. It's a little too sunny, a little too perky about people coming back from the dead," said Vulture.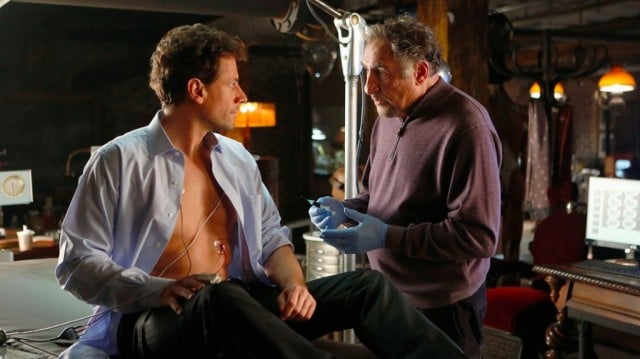 6. Forever
TV By the Numbers is adamant that the ABC drama about an immortal medical examiner is going to be cancelled and told any fans of it to "Enjoy the remaining nine episodes." The show has a Renew/Cancel Index of 0.69. The show got very mixed reviews from critics, with a 54 Metascore on Metacritic. TheWrap called the show a "warmed-over, paint-by-numbers procedural" and a "dud." While the examiner's 200 years on Earth give him insights into his profession that no one else has as he solves murders in New York City, it seems like this show just wasn't destined to live forever.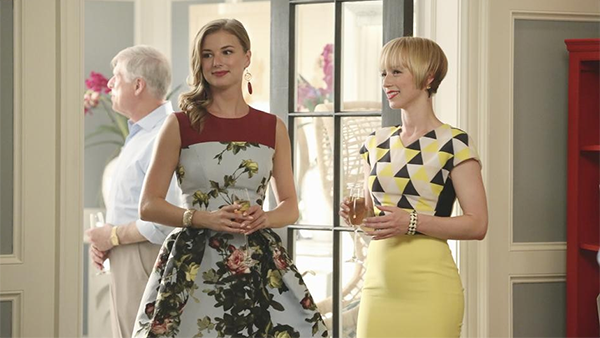 7. Revenge
This ABC drama is considered by TV By the Numbers to be on the border of being cancelled, with the site deeming it more likely to be cancelled by May than to be renewed but not saying it's certain to be cancelled. It has an Index of 0.58, which is at the very bottom of ABC's shows that have not yet been officially cancelled. The thing that might be saving this soap-y drama is its decent reviews. While there weren't enough reviews of the most recent season for a critical consensus on Metacritic, critics seem to think that it makes for a fun guilty pleasure even into its fourth year. At the end of the third season, the "revenge" that the show had been teasing all along finally occurred and now the show is attempting to figure out how to continue without that tension. "Going forward, though, Revenge is going to have to determine what the show looks like without Emily going after the Graysons at every turn, because as shown in this episode, they haven't quite figured that part out yet," The A.V. Club said after the fourth season premiere. It seems likely the show won't get the chance to work that stuff out.
Follow Jacqueline on Twitter @Jacqui_WSCS
More from Entertainment Cheat Sheet:
Want more great content like this? Sign up here to receive the best of Cheat Sheet delivered daily. No spam; just tailored content straight to your inbox.