7 Hollywood Film Awards Recipients That May Predict Oscars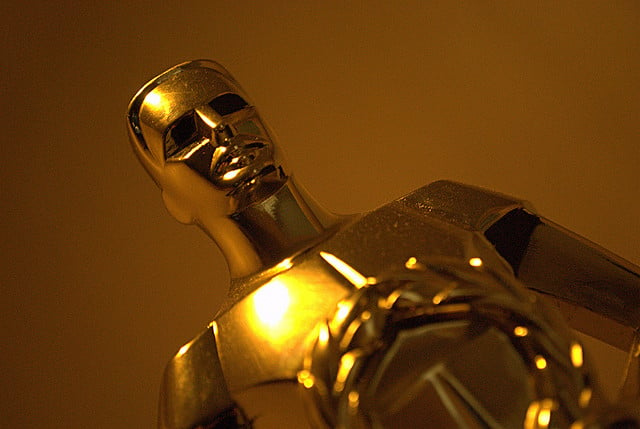 The fall movie season is officially in full swing and the start of the award season is set to begin on October 21 at the Hollywood Film Awards. Characterized as "the first stop of the awards season," the Hollywood Film Awards has become something of a "pre-Oscar showcase" according to the Los Angeles Times, with 96 Oscar nominations and 34 Oscars given to showcased films, nominees, and honorees at the ceremony in the previous ten years.
The Hollywood Film Awards, which will be awarded at a gala ceremony at the Beverly Hilton in Los Angeles, differs from most other award ceremonies in that there is no competition between nominees or award recipients. Rather, they are selected to be "honored for their body of work and/or a film that is to be released during the calendar year" by an advisory committee made up of Hollywood professionals and the Hollywood Film Awards' founder and executive director Carlos de Abreu. The ceremony is now in its 17th year.
Here's a list of some of the most notable honorees already announced and what it could mean as the Academy Awards fast approach.
12 Years a Slave (Fox Searchlight)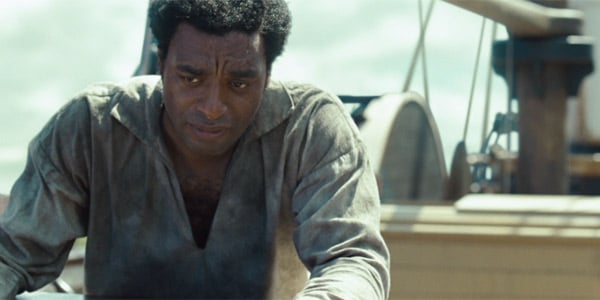 The buzzed-about historical drama 12 Years a Slave has been frequently named as one of the early front-runners for Best Picture at this year's Oscars, and the Fox Searchlight (NASDAQ:FOXA) title didn't disappoint when the Hollywood Film Awards honorees were announced. The film's visual artist-turned film director Steve McQueen is set to receive the Hollywood Breakout Director Award, while actress Lupita Nyong'o will be given the New Hollywood Award.
At age 43, British filmmaker McQueen has already garnered a glittering movie track record, with both Hunger (2008) and Shame (2011) named among the top films in their respective years along with near unanimous critical acclaim. Additionally, Hunger, which tells the story of an IRA hunger striker, won the Camera d'Or at the Cannes Film Festival while Shame took home several big prizes at the Venice Film Festival. Previous recipients of Hollywood Breakout Director Award include Ben Affleck, Paul Haggis, John Patrick Shanley, Lee Daniels, Michel Hazanavicius, and Dustin Hoffman.
Nyong'o, who will receive the New Hollywood Award, is a Mexican-born, Kenya-raised actress who studied at the Yale School of Drama. Nyong'o scored the role of Patsey — a slave who receives malicious attention from her slaveowner and his wife — in an audition process that included over 1,000 girls. Before her role in 12 Years a Slave, the actress's most high-profile role was a starring turn in MTV's award-winning series Shuga — a Kenyan soap opera. Previous New Hollywood Award recipients include Robert Pattinson, Gabourey Sidibe, Jennifer Lawrence, Felicity Jones, and Quvenzhane Wallis.
The two major awards signal a successful award season to come for 12 Years a Slave, which is based on the true story of a free black man from the North who was deceived and sold into slavery in the mid-19th century. In a demonstration of the kind of reputation director McQueen has already established in the Hollywood community, the $20 million film features a glowing list of A-list actors including, Chiwetel Ejiofor, Sarah Paulson, Benedict Cumberbatch, Michael Kenneth Williams, Paul Dano, Paul Giamatti, and Brad Pitt.
Before Midnight (Sony Pictures Classics)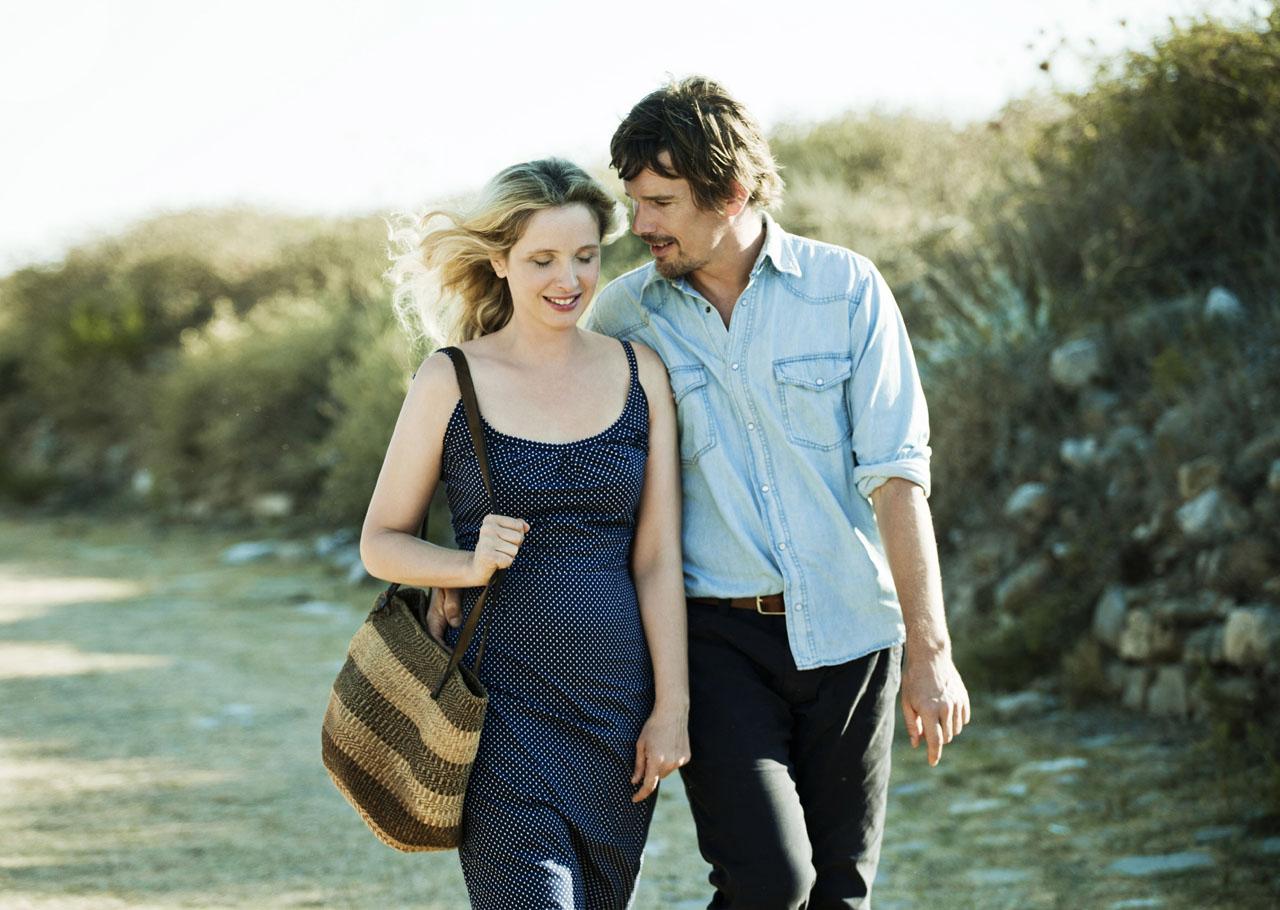 Before Midnight, which is the third film in the romantic-drama series following Before Sunrise (1995) and Before Sunset (2004), remains one of the year's most critically acclaimed films. Its screenwriters, Julie Delpy, Ethan Hawke, and director Richard Linklater, are to be awarded Screenwriter of the Year at the Hollywood Film Awards.
Delpy, Hawke, and Linklater, who also shared screen credit on Before Sunset, were already the early front-runners for Best Original Screenplay at this year's Oscar's, and the Screenwriter of the Year honor firmly places them in the lead as the award season heats up. Created through a combination of writing and improvisation via actors Delpy and Hawke, Before Midnight has been hailed by many critics as the strongest film in the beloved romantic-drama series.
The Sony (NYSE:SNE) picture takes place eighteen years after the events of Before Sunset, which took place nine years after Before Sunrise, and continues the story of Jesse Wallace and Céline, who now have twin girls. Like the previous entries in the series, the film offers minimal plot, instead focusing on the challenges the couple face as they approach life with conflicting perspectives.
Gravity (Warner Bros.)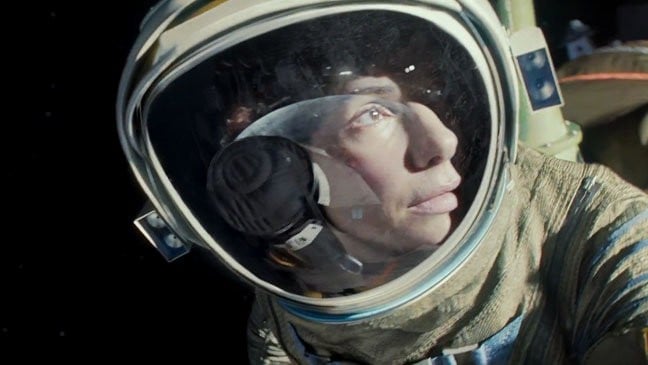 Fresh off the recent box office and critical success of Warner Bros.' (NYSE:TWX) space epic Gravity, the Hollywood Film Awards are set to honor lead actress Sandra Bullock with the Hollywood Actress Award. Bullock, whose recent Academy Award-winning turn as Leigh Anne Tuohy in 2009′s The Blind Side won her the Oscar for lead actress, has established herself firmly as one of the top Hollywood actresses in a career dating more than twenty years.
Bullock's turn as Dr. Ryan Stone in Alfonso Cuaron's Gravity has been hailed both for the range she brings to the mostly isolated role and the difficult technical constraints that accompanied the revolutionary four-year production. Previous recipients of the award include Marion Cotillard (2007 and 2012), Kristin Scott Thomas (2008), Hilary Swank (2009), and Michelle Williams (2011).
Gravity, which tells the story of two astronauts forced to rely on each for survival after satellite debris destroy their spaceship, is widely expected to be a heavy award-contender at this year's Oscars, both in the main categories such as Best Picture and the technical-based awards. And it is anticipated that Bullock will receive her second Academy Award nomination for Best Actress and be among the front-runners for the award.
Dallas Buyers Club (Focus Features)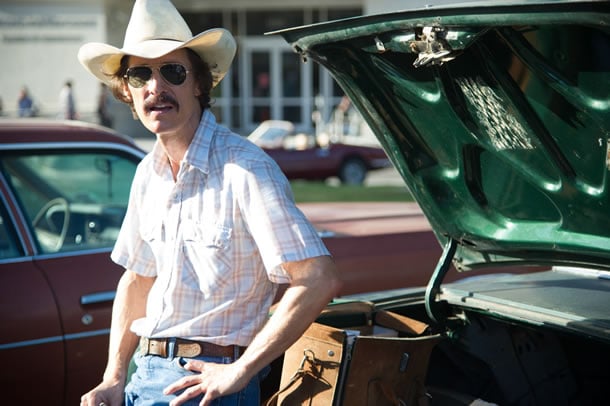 The resurgence of actor Matthew McConaughey is still in full swing, with critically acclaimed roles in Mud and Magic Mike and upcoming roles in The Wolf of Wall Street and Interstellar, but it's the actor's role in the upcoming film Dallas Buyers Club that looks poised to give McConaughey his first legitimate shot at an Oscar.
Dallas Buyers Club is based on the true story of Ron Woodroof — a drug addict who was diagnosed with HIV in 1986 and later unintentionally created the Dallas Buyers Club, which provided paying members with anti-viral medications that were not yet legal in the United States. McConaughey, who plays Woodroof, shed 50 pounds for the role and is set to be honored with the Hollywood Actor Award at the Hollywood Film Awards. De Abreu calls McConaughey's turn a "career-defining performance" and an Oscar nomination is only a matter of time given the list of previous recipients that includes Josh Brolin (2008), Robert De Niro (2009), Robert Duvall(2010), George Clooney (2011), and Bradley Cooper (2012).
Additionally, Jared Leto, who also stars, will receive the Hollywood Breakout Performance Award for his role as Rayon, a transsexual diagnosed with HIV who becomes an unlikely business partner of McConaughey's Woodroof. Leto reportedly shed 40 pounds for the role in the Focus Features (NASDAQ:CMCSA) title, which De Abreu called "nothing short of a revelation." Leto joins a list of impressive previous recipients that includes Carey Mulligan, Michael Shannon, Joseph Gordon-Levitt, and John Hawkes. Expect Leto to be in the Oscar conversation for Best Supporting Actor when nomination time comes around.
August: Osage County (The Weinstein Company)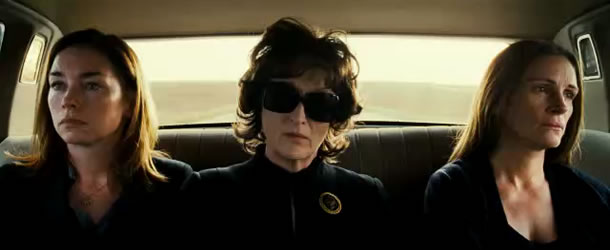 Based on Tracy Letts' Tony and Pulitzer Prize winning play of the same name, August: Osage County features an all-star cast including Meryl Streep, Juliette Lewis, Julianne Nicholson, Dermot Mulroney, Benedict Cumberbatch, Ewan McGregor, and Chris Cooper. But Julia Roberts, who will receive the Hollywood Supporting Actress Award, has enjoyed the most critical acclaim of all the actors involved with her turn as Barbara Weston.
August: Osage County is a dark comedy-drama about the strong-willed women of the Weston family who are forced back to the Midwest home they grew up following a family crisis. Roberts joins a list of recipients that includes Julianne Moore, Helena Bonham Carter, Carey Mulligan, and Amy Adams in recent years and strong reviews suggest the film will be a contender at the Academy Awards in various significant categories, including Best Picture.
Prisoners (Warner Bros.)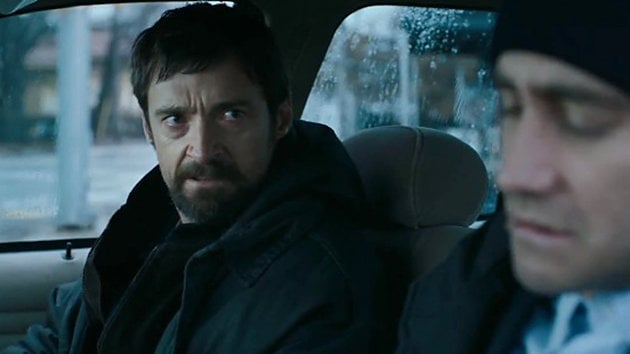 Warner Bros.' thriller Prisoners was one of the first films to signal the start of this year's award season with actor Jake Gyllenhaal's turn as detective Loki receiving the bulk of the attention from critics and industry onlookers. And now, Gyllenhaal is set to receive the Hollywood Supporting Actor Award, setting the actor up for a potential Oscar nomination for Best Supporting Actor.
Gyllenhaal, whose recent roles have garnered the actor notable critical acclaim, joins a list of distinguished actors such as Christoph Waltz, Sam Rockwell, Christopher Plummer, and Robert De Niro who have all been recipients of the award in recent years — many of whom have gone on to win Best Supporting Actor at the Academy Awards. De Abreu called the performance "a truly compelling, subtly layered portrayal of a man tasked with the impossible and driven by the demons of his own past," adding that it was an "unforgettable performance."
Prisoners tells the story of an investigation into a kidnapping of two children and the ensuing investigation by Gyllenhaal's detective Loki and the father of one of the children, played by Hugh Jackman, who has also received notable acclaim.
Lee Daniels' The Butler (The Weinstein Company)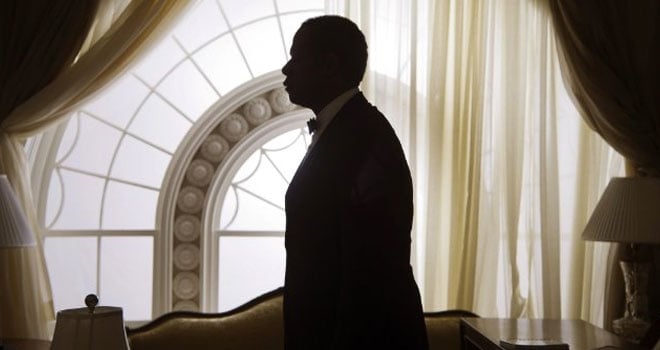 Lee Daniels' The Butler, which was released all the way back in mid-August, is looking more and more likely to be a strong Oscar candidate after the director, Lee Daniels, was announced as the recipient of the Hollywood Director Award.
Daniels, whose 2009 film Precious: Based on the Novel "Push" by Sapphire went on to receive six Oscar nomination, including Best Picture, joins a list of former Hollywood Director Award recipients that includes Clint Eastwood (2008), Kathryn Bigelow (2009), Tom Hooper (2010), Bennett Miller (2011), and David O. Russell (2012). De Abreu told THR, "[Daniels'] tremendous vision and versatility provides us with films that are both critical and box office successes."
Lee Daniels' The Butler, which is a dramatic biopic inspired by the life of a black man who served as the White House butler to various U.S. presidents while the Civil Rights Movement was in full swing, has proved to be Daniels' most commercially successful film yet. As of this writing, the film has grossed $121 million worldwide on a $30 million budget; and for the weekend beginning on October 4, Lee Daniels' The Butler was still placing in the top 15 films at the box office at number 14 with $1.22 million grossed on a little over 1,500 theaters.