7 New TV Shows Amazon's Trying in 2015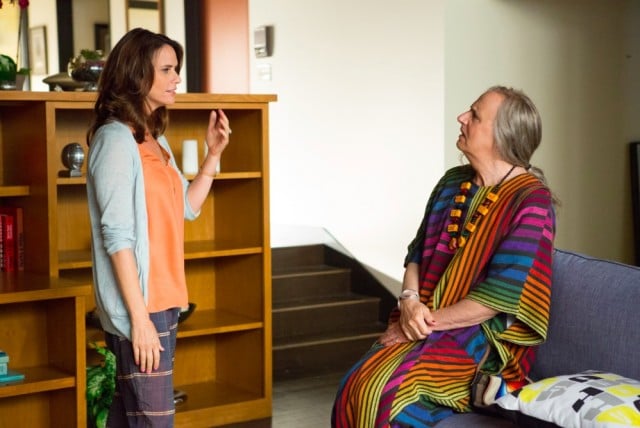 After the original series Transparent was named one of the best new shows of 2014, Amazon positioned its Prime Instant Video service alongside Netflix as a serious creator of original television content. Now people are paying attention as Amazon has announced the details of its upcoming pilots for 2015, wondering if any of these new shows will have the same level of success as the Jeffrey Tambour-starring drama about a 70-year-old transgender man transitioning into a woman and how his children handle that change. Transparent has won two Golden Globe awards — the first major awards for Amazon Studios — and landed at the top of multiple critics' year-end lists of the best television of 2014.
As the company has done in the past, Amazon Prime members will be able to view the pilots and then vote to determine which shows are picked up to series. Netflix was able to greatly increase its value with the introduction of its own well-received original shows like House of Cards and Orange Is the New Black, and Amazon is likely hoping that its subscription service will experience similar growth with its own top-notch original shows. Here's a look at the seven major pilots that the company is releasing this year. There are six additional new kids' pilots coming to the service as well.
1. Cocked
This hour-long dark comedy stars True Blood's Sam Trammell as a family man stuck in a big city corporate job, who left his home in rural Colorado 20 years ago and vowed never to return. Through a chain of events he ends up being forced to leave the city and return to his hometown to aid his family's gun business, which is one of the oldest in the country. His liberal wife and two teenage children aren't very happy about the world of conservative gunslingers that they're thrown into. Even his brother, played by My Name Is Earl's Jason Lee, isn't happy to see him, though the womanizing gun aficionado needs his help with the family business. The dark comedy about how sometimes families just can't get along was created by Lie to Me's Samuel Baum and Manhattan's Sam Shaw. Breaking Bad's Laura Fraser and The Good Wife's Dreama Walker co-star.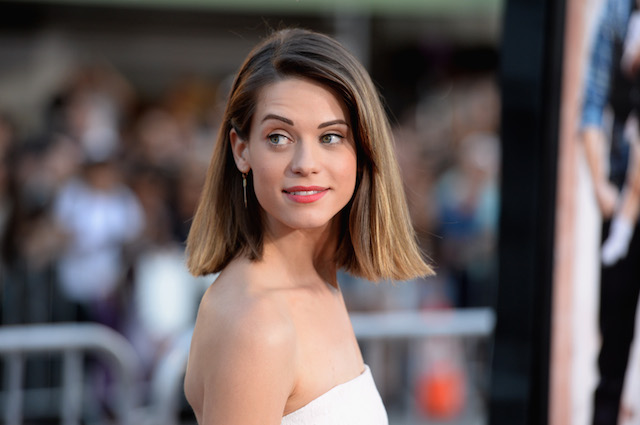 2. Down Dog
This half-hour comedy about yoga follows a slacker hippie yoga teacher in Santa Monica, who faces his first ever life difficulties when his girlfriend and successful owner of the yoga studio where he teaches "trophy wives, hot moms, and aspiring celebrities" breaks up with him. The main character will be played by newcomer Josh Casaubon and is described as a man in his late 30s who has managed to coast through life on his good looks, charm, and easy going mentality, bouncing between countless jobs and romances. The breakup is the first time his life has ever really gotten complicated. The show co-stars How I Met Your Mother's Lyndsy Fonseca, Halt and Catch Fire's Will Greenberg, Andrea Savage, Amir Talai, Oscar nominee and legendary country singer Kris Kristofferson, and Orange Is the New Black's Alysia Reiner.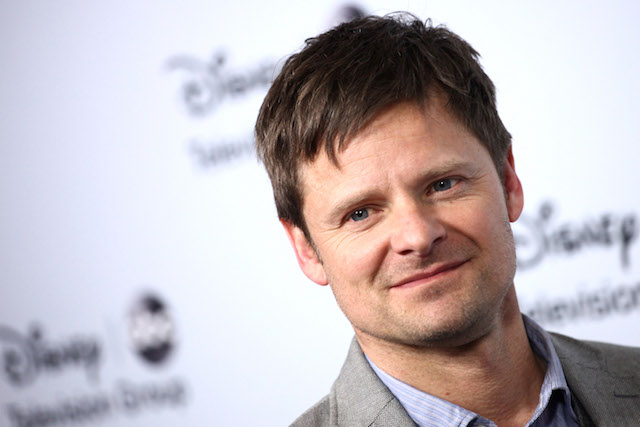 3. Mad Dogs
Mad Dogs will be an hour-long dark comedy based on the British series of the same name about a group of long-time male friends in their 40s who meet up to celebrate one of them having an early retirement. The characters are described as underachievers struggling with the transition into middle age. What begins as a chance for them to catch up quickly reveals who is holding long grudges and maintaining elaborate lies. Things take a dark turn when there's a murder at the retiree's villa in Belize where they're all staying. The show uses the murder to put the screws on the already-weak friendships between the men, who have to trust each other to solve the murder, even though that's the last thing they want to do. The U.K. show's creator Chris Cole said he was influenced by the work of David Lynch and the Coen brothers. Cole is also one of the executive producers of Amazon's American version of Mad Dogs. The show will star Steve Zahn of Dallas Buyers Club, Billy Zane of Twin Peaks, Romany Malco of Weeds, Michael Imperioli of The Sopranos, and Ben Chaplin as the main group of friends.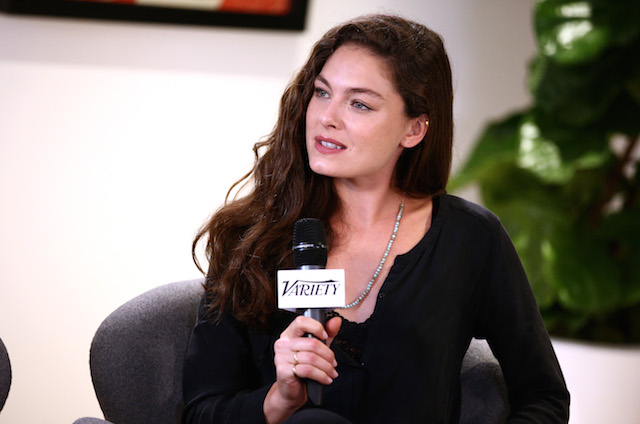 4. The Man in the High Castle
This show is based on the 1962 alternate history dystopian classic Philip K. Dick novel of the same name, in which Dick creates a world imagining what would have happened if the Allies had lost WWII. The story takes place 20 years after the war is lost and the world is split up between the Axis powers of Italy, Germany, and Japan, which are facing their own increasing conflict. That conflict is mostly being fought out in the western United States, where Dick places characters in various states of posing and disguise including spies, sellers of fake products, and people with false identities. The novel won the Hugo Award, and fans of Dick will be hoping the show can do the book justice. Science fiction filmmaker Ridley Scott (Blade Runner) serves as an executive producer. The hour-long drama pilot will star Alexa Davalos, Luke Kleintank, Rupert Evans, Cary-Hiroyuki Tagawa, Joel De La Fuente, Rufus Sewell, and DJ Qualls.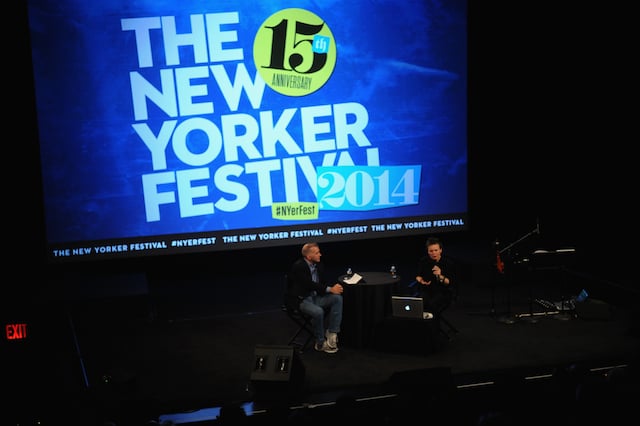 5. The New Yorker Presents
The New Yorker magazine is the holy grail for short story writers; publication in the magazine is the sign that a writer has made it in the literature world. Now literature fans can excited about the magazine having its own half-hour TV documentary series executive produced by Academy Award-winning documentarian Alex Gibney, who took home the Oscar for his film Taxi to the Dark Side, about a taxi driver from Afghanistan who was tortured and killed by U.S. military forces despite being innocent. The series will feature short film vignettes based on articles from the magazine. The pilot will include a short film based on a short story by Simon Rich, directed by Arrested Development's Troy Miller and starring Alan Cumming and Bret Gelman. Also there will be a poem by Matthew Dickman narrated by actor Andrew Garfield and a short documentary about the biologist Tyrone Hayes directed by Academy Award winner Jonathan Demme (Silence of the Lambs) based on an article by Rachel Aviv. Finally there will be an interview with performance artist Marina Abramović conducted by The New Yorker writer Ariel Levy. Basically, this show will be a TV version of the magazine with guests of the level of renown that you'd expect The New Yorker to be able to attract.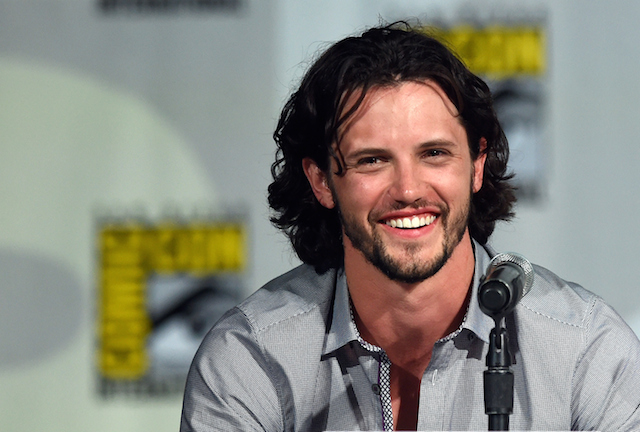 6. Point of Honor
This period drama stars True Blood's Nathan Parsons as a West Point-trained Confederate soldier in the Civil War who is against slavery but decides to fight for the South and defend his Virginia home. While his family makes the controversial decision to free all their slaves, John Rhodes heads off to fight for the Confederate army, and his three sisters are forced to cope with running the plantation after all of their free labor has gone. The decisions made by the Rhodes family pit them against their neighbors and cause internal conflicts as well. Living so close to the Mason-Dixon line means the family knows some of the northerners they fight against, including Rhodes' brother-in-law and best friend who fights for the Union, played by Christopher O'Shea. The pilot was directed and co-written by Braveheart's Randall Wallace and shot entirely on location in Virginia. It co-stars Revenge's Annabelle Stephenson, The Newsroom's Rikey Voekel, Old School's Hanna Mangan Lawrence, and Revolution's Patrick Heusinger, among others.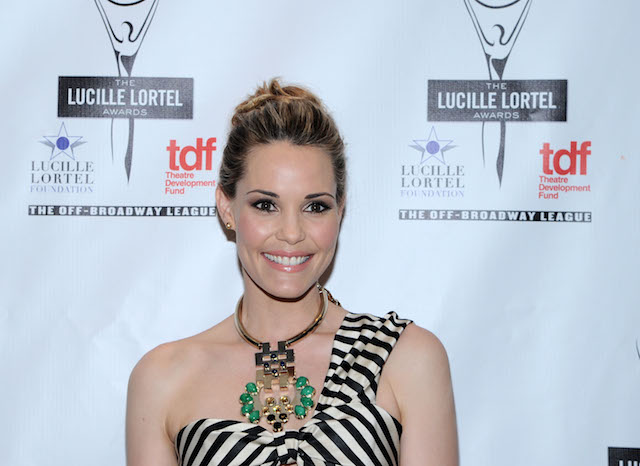 7. Salem Rogers
Salem Rogers is a half-hour comedy that got submitted to Amazon through the company's open screenplay submissions process, written by new writer Lindsey Stoddart. Leslie Bibb of About a Boy and the first two Iron Man movies stars as the title character, a former supermodel returning to the real world after spending 10 years in rehab paying for her hard-partying ways. The over-confident Rogers believes she can return to her modeling success and glamorous lifestyle, so she finds her old assistant, played by comedian Rachel Dratch, to help her return to the top. The assistant has since made a career writing self-help manuals and isn't too keen on returning to work with the delusional model. The show co-stars Malcolm in the Middle's Jane Kaczmarek, Mad Men's Harry Hamlin, and 30 Rock's Scott Adsit.
Follow Jacqueline on Twitter @Jacqui_WSCS
More from Entertainment Cheat Sheet:
Want more great content like this? Sign up here to receive the best of Cheat Sheet delivered daily. No spam; just tailored content straight to your inbox.