7 Worst Blockbuster Films of 2014
The year hasn't come to a close yet, but we're already scoping out some of the worst films of 2014. Take these movies, for example, which flopped in theaters and struggled to gross enough to even match their production budgets. Without further ado, here's a look at seven of the worst films (so far) to grace the 2014 big screen.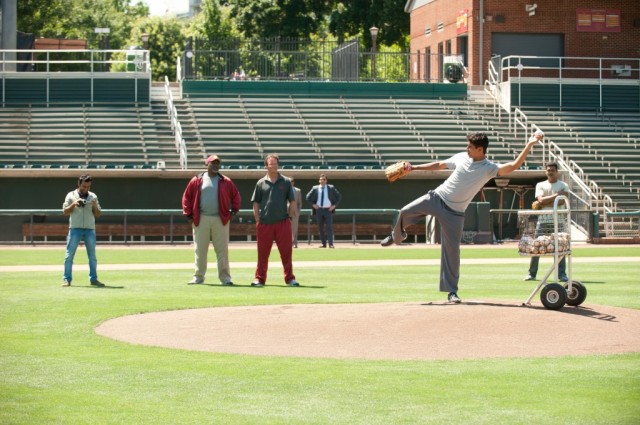 7. Million Dollar Arm
Starring Jon Hamm and Aasif Mandvi, Million Dollar Arm centers around a struggling sports agent whose job is on the line if he can't sign the next big baseball player. He decides his best bet is to head to India and turn some of their best cricket players into major league baseball superstars. Box Office Mojo reports that the film had a $25 million production budget and only grossed $38.3 million worldwide. Something to keep in mind: Even though this film grossed more than what it spent, the New York Post notes that films need to earn back more than double their production cost just to break even.
Interestingly, the film may have bombed at the box office, but it didn't displease critics. The movie received an above-average 61% on the Rotten Tomatoes' Tomatometer, and received relatively decent feedback. A Variety review states: "Drawn from the real-life efforts of sports agent JB Bernstein to turn Indian cricket bowlers into Major League Baseball pitchers, this sharp, slickly produced addition to the Disney sports movie canon works as both a stirring underdog tale and as a revealing look at the expanding global footprint of the American sports-entertainment machine."
 6. Pompeii
Pompeii tells the story of Milo, a slave turned powerful gladiator who must race against the clock to save Cassia. She's the love of his life who is engaged (unwillingly) to a corrupt Roman senator, according to IMDb. This action-packed filmed had a $100 million production budget, but Box Office Mojo reports that the movie only grossed $23.2 million domestically and $108.6 million worldwide.
Entertainment Weekly alludes to one major reason this movie may have bombed: "Pompeii, the new historical-kitsch disaster movie, raises the question: Is there something about ancient settings that inspires actors to act badly?"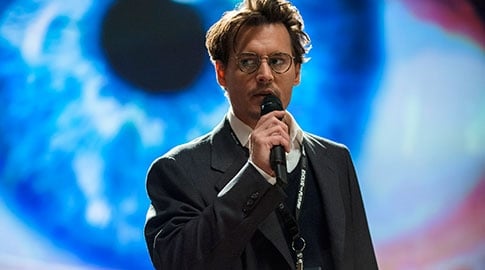 5. Transcendence
Starring Johnny Depp, Transcendence is about Dr. Will Caster, a leading researcher in the field of artificial intelligence. His experiments have made him a target for extremists who want to put an end to his research, and he ends up getting shot as a result. As he nears death, Caster decides to upload himself into a supercomputer, per The New Yorker. All seems to be going well, until his brain begins to want more power and seeks to control the world. While the movie centers around an interesting premise and plot line, movie-goers just weren't feeling it. The movie had a production budget of $100 million, but only managed to gross $23 million in domestic and $103 million worldwide, according to Box Office Mojo.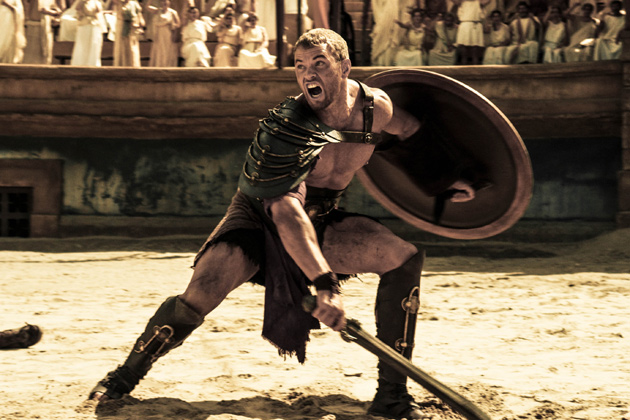 4. The Legend of Hercules
As the name suggests, The Legend of Hercules tells the origin story of the famous mythical Greek hero. At first, Hercules isn't aware of his true destiny, which is to overthrow the tyrannical king and restore peace to ancient Greece. When he does learn about it, he must make a decision: become the hero he was destined to be, or flee with his love Hebe, Princess of Crete. While the action-packed film promises a movie filled with love, lust, sacrifice, and strength, audiences just weren't wowed.
Box Office Mojo reports that the film had a $70 million production budget, but only grossed a measly $18.8 million domestically and $61.3 million worldwide. The movie wasn't able to win over critics, either. It received a 3% on the Tomatometer, and an Empire review states that while the Hercules' story has been told for centuries, "it's unlikely to ever see a more generic treatment on film than that of Renny Harlin's overblown origin story."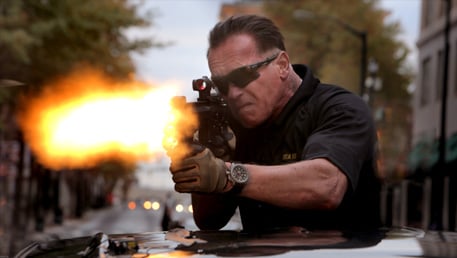 3. Sabotage
Sabotage is a high-stakes film in which Arnold Schwarzenegger leads an elite task force that goes up against the world's most powerful and deadliest drug cartels. The team members are ecstatic after they successfully execute a dangerous high-stakes raid. Unfortunately, they quickly realize things didn't go as smoothly as they first thought when team members who participated in the raid begin to get picked off one by one. Schwarzenegger's film cost $35 million to make, but Box Office Mojo states that it only earned $10.5 million in domestic and $17.5 million worldwide. In addition, Sabotage earned a 19% on the Tomatometer.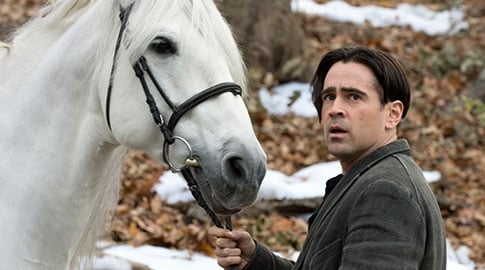 2. Winter's Tale
Winter's Tale had some great actors' names attached to it, including Colin Farrell and Russell Crowe. The film took place in a mythic New York City and centered around Peter Lake (Farrell), who attempts to rob a mansion that he believes to be empty, per IMDb. As it turns out, a lovely young lady by the name of Beverly Penn is home, and a love is quickly sparked between the two. Sadly, Penn is dying, and Lake must learn how to use his gifts to reincarnate her. Unfortunately, this film didn't peak audiences' attention. The Numbers reports the film had a $60 million production budget, yet Box Office Mojo states that it only earned $12.6 million domestically and $30.8 million worldwide.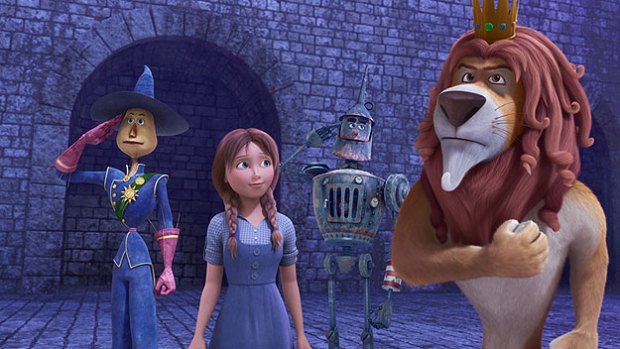 1. Legends of Oz: Dorothy's Return
Legends of Oz: Dorothy's Return is a 3D animated-musical that begins with Dorothy waking up back in Kansas. However, she soon finds herself back in Oz trying to rescue her friends from the latest evil villain, the Jester. Unfortunately, there weren't too many people who cared about Dorothy's post-tornado escapades. The movie had a $70 million budget, but only grossed $8.5 million domestically and $18.7 million worldwide, according to Box Office Mojo. This film didn't do well with critics, either.
The movie received a shockingly low 16% on the Rotten Tomatoes' Tomatometer. An A.V. Club Review states that "problems abound from the rushed beginning all the way through the impossibly resolved ending." Perhaps it would have been better for Dorothy to just stay in Kansas.
More from Entertainment Cheat Sheet:
Want more great content like this? Sign up here to receive the best of Cheat Sheet delivered daily. No spam; just tailored content straight to your inbox.