7 of the Best Anime Movies of All Time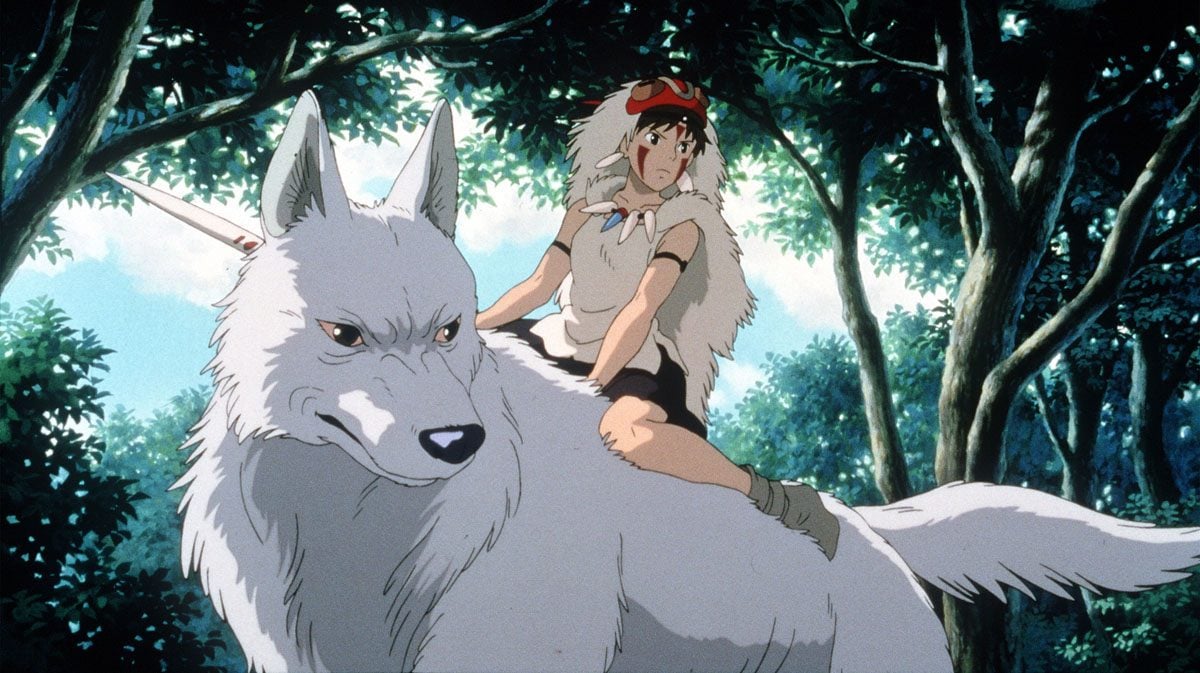 Animation allows for the sort of unlimited creativity most live-action directors can only dream of. But while American animators nowadays mostly adhere to the trend of family-oriented, computer animated films, another influential genre of hand-drawn animation continues to thrive in Japan. Japanese anime styles are popular around the world for good reason, and these seven films represent the hand-drawn action and humor of anime at its best and most creative.
1. Princess Mononoke
Nearly every film by Hayao Miyazaki, one of the founders of Japan's animation titan Studio Ghibli who is often compared to Walt Disney in terms of national influence, deserves a spot on this list, but I'm partial to the powerful environmentalist mythological tale of Princess Mononoke. Seen through the eyes of young warrior Ashitaka, this is the story of the struggle between the vengeful gods of an ancient forest and the feudal society that angers them by consuming their resources to feed and clothe their population. The allegorical story is filled with beautifully rendered creatures and characters that tow the line between evil and good, making for a film as rich in theme as it is in stunning imagery.
2. Grave of the Fireflies
Though originally packaged as a double feature in Japan with Hayao Miyazaki's lighthearted My Neighbor Totoro, Isao Takahata's Grave of the Fireflies is no children's movie, but rather a stark depiction of life during wartime in 1940s Japan. The story follows a brother and sister forced to stay with an abusive aunt after their home is destroyed and their mother killed during an air raid. Despite their best efforts and devotion to one another, the siblings Setsuko and Saita become unwitting victims of the scarcities and tragedy of war, and the film's unflinching depiction of their struggles makes Grave of the Fireflies one of the most heart-wrenching war films ever made, animated or otherwise.
3. Akira
Akira is a film bursting with enough influential style to inspire cosplayers for decades. Enter a dystopian future version of Tokyo overrun with cyberpunk styles and intimidating biker gangs like the one that anti-heroes Kaneda and Tetsuo, who become embroiled in bizarre scheme that involves everything from anti-government protests to the psychic destruction of the entire city. The convoluted plot is made even more complicated by all the raw action and violence occuring at its fringes, but the result its a film packed full of characters to invest in, a science fiction world to become lost in, ideas to chew on and a whole lot of energy that has helped to inspire countless anime films and series since its 1988 release.
4. Ghost in the Shell
Before the live-action version starring Scarlett Johansson hits theaters sometime in 2017, try checking out the original animated film based on the popular manga series of the same name, concerning a female cyborg tasked with hunting down a deadly hacker in a science fiction future that's half-dytopian, half-cyberpunk fantasy. This is no mere Akira ripoff, however, but a film that tells a thrilling story while building a futuristic world that blends human and robot into one and even subtly makes cyborg gender and sexuality into a running theme. There's plenty of potential for a live action film, but Johansson and co. will have trouble outdoing the sheer originality of the animated version.
5. Cowboy Bebop: The Movie
The rare film based on a TV series almost guaranteed to satisfy both newcomers to the material as well as fans of the original series, Cowboy Bebop: The Movie fills in the gaps between two pivotal episodes of the space western anime series while giving enough background to keep things from becoming confusing. The 2001 film follows a team of interplanetary bounty hunters on the lookout for the fugitive that committed a terrorist attack against the capital city of Mars. Though sometimes it drags on just a little too long, the movie fearlessly recalls real-life terrorist attacks and manages to deftly balance the ongoing drama and development of the series' characters while still telling a thrilling story of its own.
6. Only Yesterday
This is the anime film for viewers who might not care for anime films normally, abandoning the genre's traditional fantasy and sci-fi storylines in favor of an adult-oriented drama about a young woman living in Tokyo wrestling with her childhood past during her first trip outside the big city to visit family. Though this Studio Ghibli classic was released in 1991, it is only now beginning its first theatrical run in North America, so interested U.S. viewers can catch this relatable human drama about the relationship between past and present on the big screen, beginning February 26. A film like Only Yesterday is definitely worth the price of admission.
7. Spirited Away
I couldn't resist including one more from Miyazaki. Lighter in tone than Princess Mononoke but still packed full of vaguely terrifying mythological creatures, Spirited Away follows the exploits of a sad young girl named Chihiro who accidentally stumbles out of the everyday world and into a supernatural one where her parents are turned to pigs, and she is forced to work in a bathhouse for supernatural creatures. Rather than reaching for easy humor and pathos, Miyazaki uses his typically gorgeous animation and a delicate touch to create a story that is often confusing and opaque but nonetheless full of indescribable, melancholy beauty.
Check out Entertainment Cheat Sheet on Facebook!  
Follow Jeff Rindskopf on Twitter @jrindskopf