7 of the Best Movies in Which Actors Play Multiple Roles
Creating a truly memorable film character is a feat in itself, so it's doubly impressive when an actor pulls it off  twice in one movie. Over the years, plenty of stars, from Eddie Murphy to Jesse Eisenberg, have taken on dual roles in a single film, but some have mastered the job better than others. Here's a look back at 7 of the best movies in which actors play multiple roles (listed in chronological order):
1. Alec Guinness, Kind Hearts and Coronets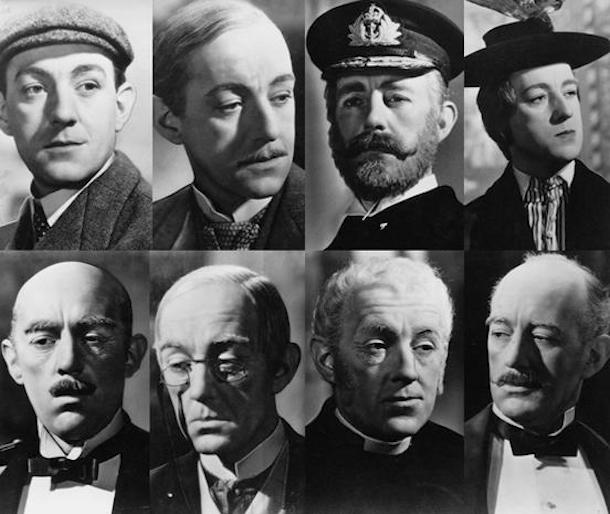 This 1949 Ealing Studios comedy classic stars Guinness as aristocrat Dennis Price, who sets out to murder every member of the noble D'Ascoyne family that stands between him and his title – all of them also played by Guinness. While some of the characters appear on screen for an extremely brief period of time, Guinness manages to make all eight roles – from Reverend Lord Henry D'Ascoyne to Admiral Lord Horation D'Ascoyne – feel distinct and highly memorable. There was plenty to love about this film, but it's Guiness's performance(s) that keep this movie so widely commemorated decades later.
2. Peter Sellers, Dr. Strangelove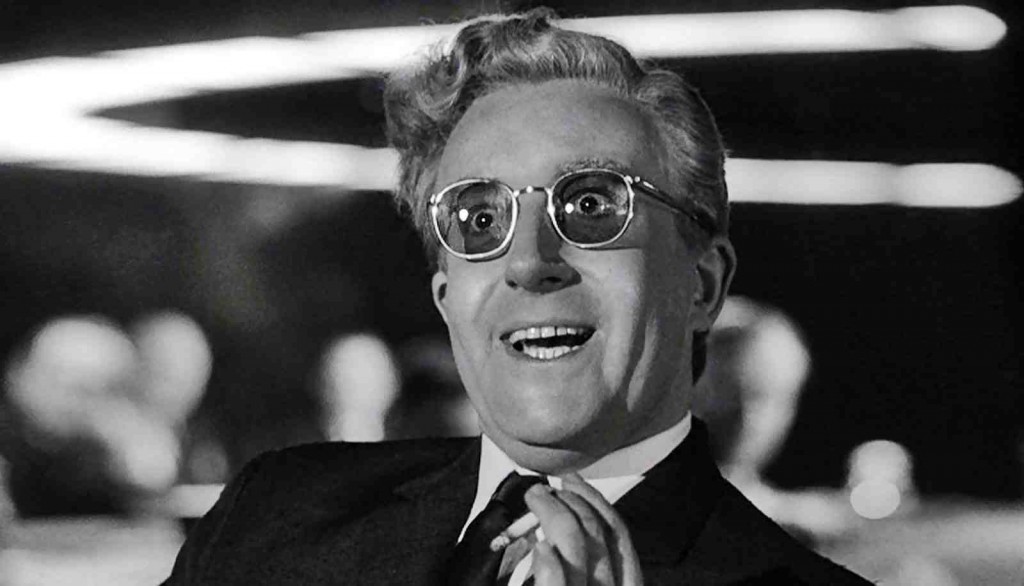 Seller's performances as this 1964 film are often used as a shining example of the multi-role feature and for good reason. His three characters in the movie – the overburdened Group Captain Lionel Mandrake, the determined President Merkin Muffley, and the nuclear strategist Dr. Strangelove himself – are very different from each other, but all are brilliant in Seller's capable hands. The actor brings a unique sense of humor to each one, operating across every imaginable register and nailing it. And amazingly, the actor was originally supposed to play a fourth role: Major Kong, the pilot from Texas played by Slim Pickens.
3. John Cleese, Monty Python and the Holy Grail
Comedy sketches often demands actors to take on more than one role and all the Pythons are more than adept at juggling multiple parts, but that doesn't make Cleese's parts in the 1975 film, Holy Grail, any less impressive. His distinctive turns as Sir Lancelot, the Frenchman, the Black Knight, and Tim the Enchanter make for some of the most hilarious moments and serve as the perfect for Cleese's talents as a comic and  actor.
4. Jeremy Irons, Dead Ringers
The 1988 psychological thriller film, loosely based on a real-life story, stars Jeremy Irons as identical twin gynecologists. The actor's performance as the forceful Dr. Elliot Mantle and his insecure brother Beverly is impressively seamless, grounding the horrific fantasy with his masterful control of both characters. His portrayal was so widely lauded that many critics were left in disbelief when Irons failed to earn an Oscar nomination for his dual roles in the film.
5. Eddie Murphy, Coming to America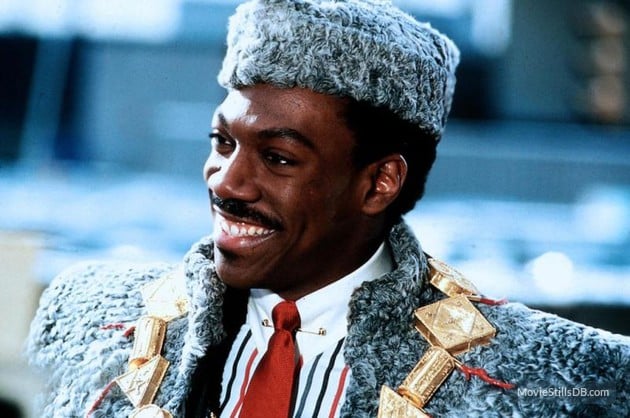 While Murphy has played multiple roles in many of his movies, he (arguably) pulls it off best in this 1998 romantic comedy. In the film, Murphy not only plays the main character, Prince Akeem Joffer, he also portrays a soul singer named Randy Watson, a Jewish barbershop customer named Saul, and a barber shop owner named Clarence. Unlike the regrettable Norbit, the multiple-role stick actually makes for entertaining fun here and allows for a lot of riffing on Murphy's part. One act in particular that stands out? The barbershop scene, in which two of Murphy's characters argue over boxing.
6. Nicolas Cage, Adaptation
Cage's intuitive and earnest portrayal (or should we say, portrayals) in the 2002 comedy drama remains a career highlight. The actor plays real-life screenwriter Charlie Kaufman and his loutish, fictional twin brother, Donald, in the highly acclaimed film. Labeled a "tour de force" performance by New York Magazine, the dual roles earned Cage high critical praise. It also garnered him a slew of award nominations, including a Best Actor nod at the Academy Awards.
7. Jesse Eisenberg, The Double
The 2013 black comedy, based on the novella of the same name, stars Jesse Eisenberg as the downtrodden Simon, a man driven to breakdown when he is usurped by a physical double named James, who is also his complete opposite in character – confident, charismatic and good with women. The film rests on Eisenberg's shoulders and he proves that he can carry the weight. The actor jumps between the opposing personas with impressive ease, letting him perform what NPR labels "an acting master-class."
More from Entertainment Cheat Sheet:
Want more great content like this? Sign up here to receive the best of Cheat Sheet delivered daily. No spam; just tailored content straight to your inbox.