7 of the Craziest Missions in 'Call of Duty' History
A new Call of Duty game comes out every November, and each one features cinematic action set-pieces, ranging from a major city crumbling to the ground in a massive attack, to a simple hostage rescue mission in tight confines. Here are seven of the craziest, most intense missions in the history of the franchise.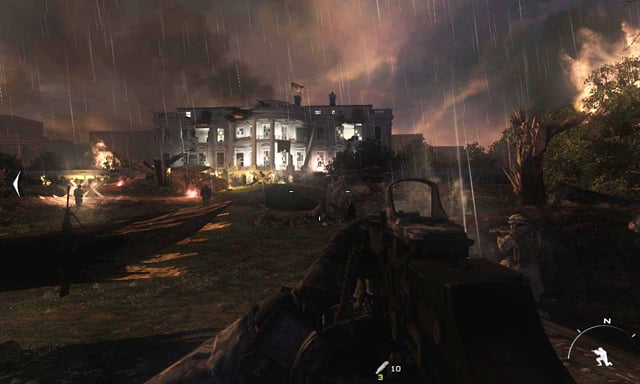 "Second Sun" and "Whiskey Hotel" — Call of Duty: Modern Warfare II
Let's kick this off with a pair of inseparable missions that add up to one heck of a knockout. In "Second Sun," the bad guys blow Washington D.C. all to hell. The blast is so powerful that it destroys the International Space Station (much to one poor, doomed astronaut's chagrin). Back on Earth, you and your team head for the White House, with explosions and gunshots going off everywhere you turn. It's a crazy, intense firefight.
"Whiskey Hotel" (a military abbreviation for "White House") starts immediately when you reach the presidential grounds. You make your way across the lawn in one of the toughest firefights of the game. Bullets are flying everywhere, your screen is obscured by blood, and it's never really safe to step out from behind cover. The goal is to get to the roof of the White House and light a green flare to ward off a friendly airstrike. When you arrive, you see green flares dotting the Washington D.C. skyline, indicating that the city has been saved.
Watch a video of the missions here.
"Time and Fate" — Call of Duty: Black Ops II
This mission puts you in the shoes of Raul Menendez, the antagonist of Black Ops II, as he goes completely and totally insane. The Americans have come to take him, but they end up being betrayed, leaving Menendez to escape. Unfortunately, the Americans still have the bad guy's sister in custody, so he goes on a kill-crazy rampage to save her.
You take control to find that Menendez's passion has given him superhuman abilities: He's faster, he's nearly indestructible, and he comes packing unlimited ammo — that is, if you can give up the machete you can use to one-hit-kill your opponents. No matter how you choose to approach this demented mission, you'll wind up turning a whole bunch of American soldiers into ground chuck.
Watch a video of the mission here.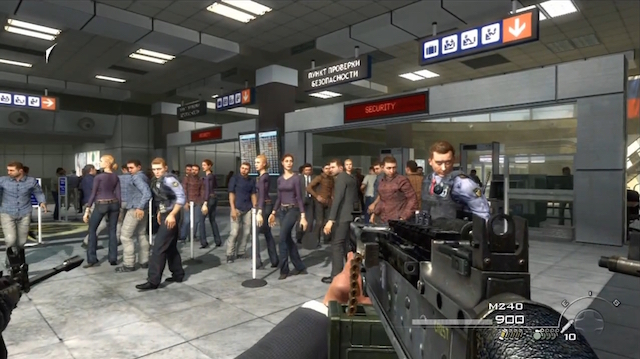 "No Russian" — Call of Duty: Modern Warfare 2
One of the most controversial sequences of any major video game in history, "No Russian" puts the player in deep cover with the terrorist organization The Inner Circle. Their mission is to unleash a devastating attack on unarmed civilians in an airport. Since you're along for the ride, you're asked to follow suit. You don't have to pull the trigger as you march through the airport alongside men gunning down terrified travelers, but the game won't stop you if you do.
The developers knew this mission would be controversial, so they let you opt out of it before you even begin the campaign. If you choose to play it, you can still skip it at any time from the pause screen.
Watch a video of the mission here.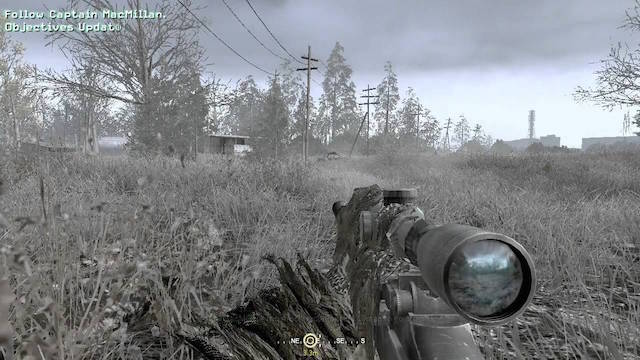 "All Ghillied Up" — Call of Duty 4: Modern Warfare
Stealth in games is notoriously hard to pull off. So when non-stealth games attempt to do stealth missions, the results usually range somewhere between aggravating and downright awful. Not "All Ghillied Up." The mission is a flashback to 1996, when Price, one of the main characters of the series, is tasked with carrying out an assassination. What's so great about it is that it captures the teeth-clenching tension of sneaking through enemy territory, totally outnumbered and under threat of death or worse upon being captured.
Fun fact: The mission's title refers to the "ghillie suit" you wear, which is designed to look like foliage to help you blend in with the fields you're sneaking through.
Watch a video of the mission here.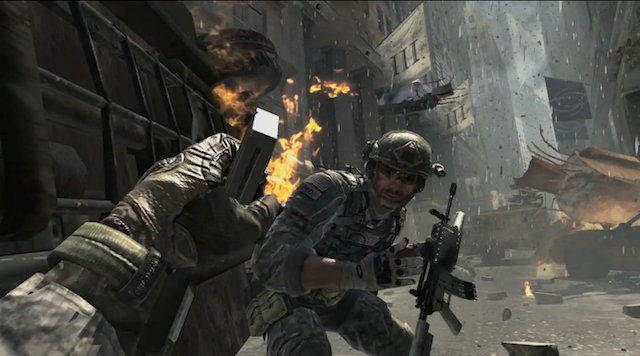 "Black Tuesday" — Call of Duty: Modern Warfare 3
Picture this: Manhattan is ground zero for an attack by invading Russian forces. You and your team have boots on the ground as you make your way down streets crammed between skyscrapers on your way to the New York Stock Exchange. You climb to the roof, where you use a Predator Drone to take out enemy aircraft, and then hop in a helicopter to escape.
The rest of the mission gives you a gorgeous tour of the Manhattan skyline, but you'll probably be distracted by all the Russian aircraft you have to shoot out of the sky using a bolted-down minigun. "Black Tuesday" is one long action set piece that hardly gives you a moment to catch your breath. Call of Duty fans wouldn't want it any other way.
Watch a video of the mission here.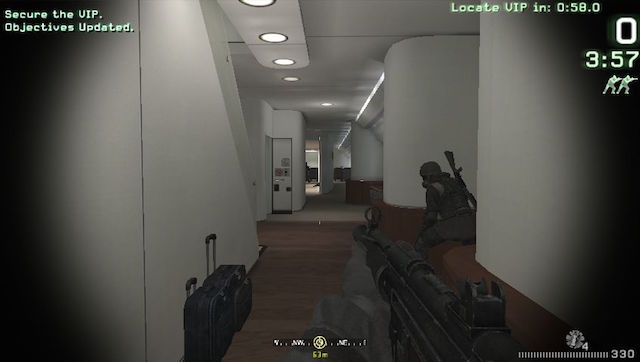 "Mile High Club" — Call of Duty 4: Modern Warfare
Some missions, like "Black Tuesday," depict the large-scale chaos of warfare, while others offer tightly focused action scenes like "Mile High Club." This crazy-intense mission has you racing against the clock to save hostages on an airplane taken over by terrorists. Enemies pop up everywhere you look, and you need to be fast and methodical as you clear the plane.
If you take too much time battling your way to the cockpit, a countdown timer will reach zero and you'll fail the mission. "Mile High Club" offers a lot of challenge, guided by tightly scripted, high-stakes gameplay. It's a win-win.
Watch a video of the mission here.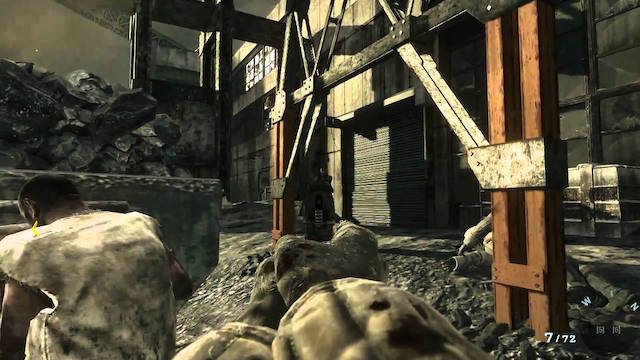 "Vorkuta" — Call of Duty: Black Ops
There's nothing quite like "Vorkuta," a mission that defines what a big, loud, larger-than-life experience Call of Duty is capable of delivering. The mission starts with you in a fistfight in the bowels of a Russian gulag. Next, you help lead a prison revolt using weapons like a shiv, a slingshot, and a harpoon that takes down an enemy helicopter — not to mention something called a "death machine." By the time all is said and done, hundreds of enemies have met their maker, and you've made an improbable escape on a motorcycle.
Watch a video of the mission here.
The Call of Duty series may be known primarily for its deep, addictive multiplayer modes, but its single-player campaigns never fail to offer the kind of intense war experience you can only find in video games. Keep a look out for more to come from the latest installment of the franchise.
Follow Chris on Twitter @_chrislreed
More from Tech Cheat Sheet:
Want more great content like this? Sign up here to receive the best of Cheat Sheet delivered daily. No spam; just tailored content straight to your inbox.