7 of the Craziest VMA Performances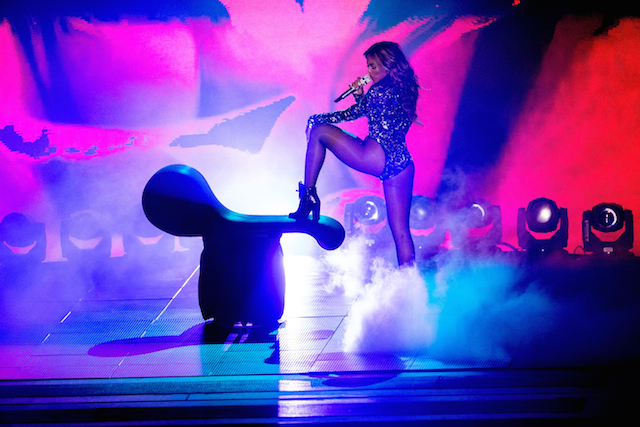 This year's MTV Video Music Awards were pretty boring by VMA standards. The awards ceremony has characterized itself by being a platform for the world's biggest pop stars to get a little unhinged, and each year there's usually at least one shocking moment to provide a week or so worth of water cooler talk. This year all we learned was that Beyoncé is the most talented pop star the world has seen in ages, possibly ever, but is there anyone who didn't already know that? To remind us how truly lame the VMAs were this year, here's a look at some of the best and most controversial performances at the MTV Video Music Awards.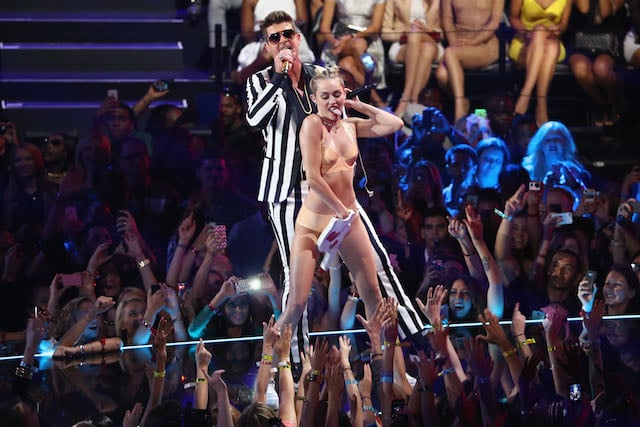 Miley Cyrus twerking on Robin Thicke
This was possibly the most controversial moment at any awards ceremony in recent memory and helped Cyrus cement her reputation as the most shocking pop starlet of the moment. Shortly after releasing the crazy video for her single "We Can't Stop" Miley brought the video to life on the MTV stage complete with teddy bear dancers, twerking, her weird pig tails, and simulated masturbation with a foam finger. Then Robin Thicke came out and sang his own controversial hit "Blurred Lines," during which Cyrus gyrated all over the much older man while wearing a skin-colored bikini thing with her signature tongue hanging out. The performance launched a million online essays about what Cyrus means for female sexuality and was just too disturbing to look away from.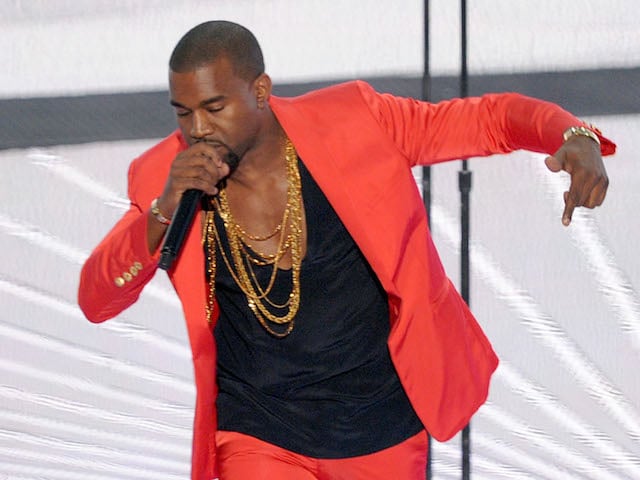 Kanye West debuts "Runaway"

Kanye's most famous VMA moment is of course cutting off Taylor Swift when she won an award he didn't think she deserved, but he deserves to be remembered for actually putting that giant ego to good use in his 2010 performance of "Runaway." Accompanied only by a trio of ballerinas and Pusha T for a verse, Kanye dressed in an all-red suit completely owns the blank stage. At times Kanye's ridiculous behavior can be easy to parody, but this moment is one of many reminding us that that the rapper is one of the most innovative and unique musicians of his generation.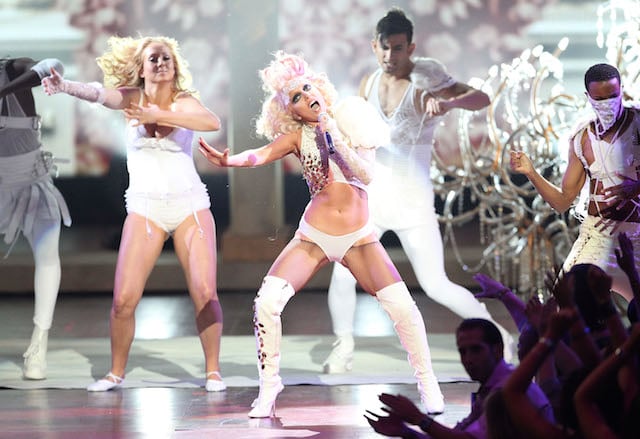 Lady Gaga bleeds everywhere

Gaga performed a spastic version of "Paparazzi" at the 2009 VMAs, complete with her signature one-foot-on-the-piano, I'm going to dazzle you with the fact that I'm actually very good at piano now moment, weird choreography, crazy eyes before there was a character on TV called that, and a dancer in a wheelchair. The performance ended with blood suddenly spurting out of Gaga's chest, her screaming and writhing on the floor, and then being hung by her dancers. She got flack for glamorizing suicide afterwards, but the performance showed off Gaga's talent and her passion for creepy camp in equal parts.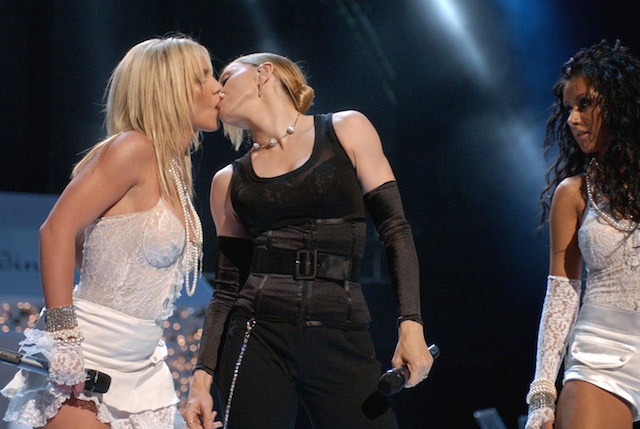 Madonna making out with Britney Spears and Christina Aguilera
In 2003, Madonna wanted to remind everyone that she's still got it, and unlike many of her other efforts to do so this one actually succeeded. A throwback to Madonna's 1984 performance of "Like a Virgin" that saw her wearing a wedding dress and writhing around on the floor, Britney and Christina sang "Like a Virgin" dressed as blushing brides, and Madonna made her entrance as their groom. She sang "Hollywood" while dancing with both women, then kissing each one to complete the marriage.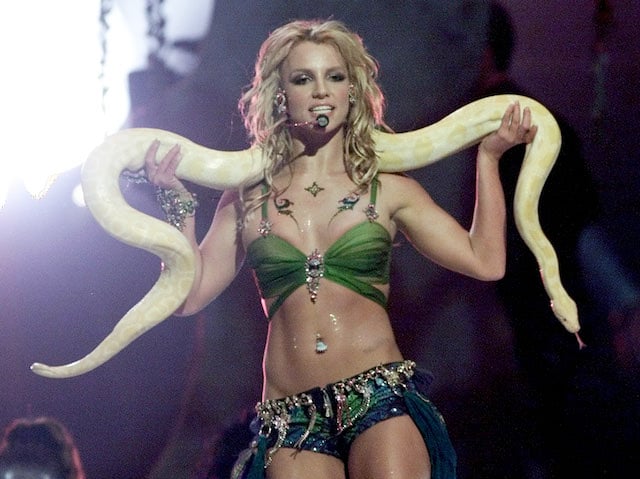 Britney Spears gets sexual with a snake
The VMAs have long been a place for pop starlets — in particular former Disney stars — to tell the world that they no longer want to be innocent and kind of sexy, but just plain sexy. Before Miley did it last year, 19-year-old Britney Spears writhed around with a very phallic albino python on her shoulders during a performance of her new single "I'm a Slave 4 U" in 2001. This was Britney pre-psychotic meltdown and pre-Madonna kiss — just a taste of how crazy things were going to get with her. The snake dance got a comparable level of attention as Miley's twerking in the aftermath of the show.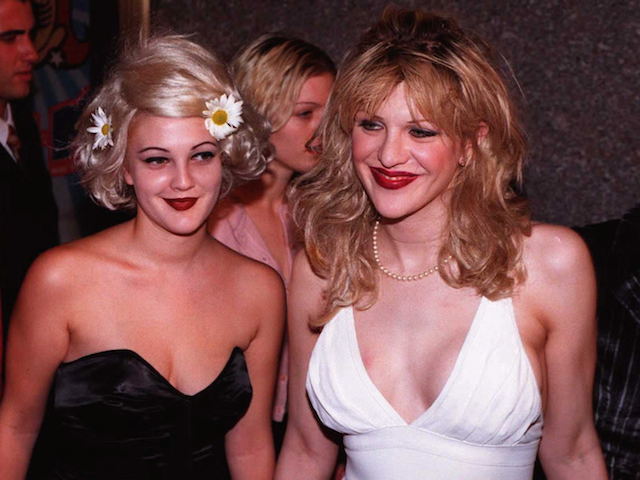 Courtney Love rocks out and terrorizes Madonna
Hole released the great grunge album Live Through This right after Kurt Cobain's death, and the record ended up sadly and ironically being front woman Courtney Love's chance to finally step out of her husband's shadow. Instead of retreating into widowhood, Love took off on drug-fueled touring and promotion of the record and the band performed at the VMAs in 1995. Love tour the roof off the place. Nothing more punk has happened on the VMA stage since, and she was only topped beforehand by her own husband. Afterward, she famously threw the contents of her purse at Madonna while the pop singer was being interviewed, then muscled her way into the interview and rolled on the ground, flashing her panties.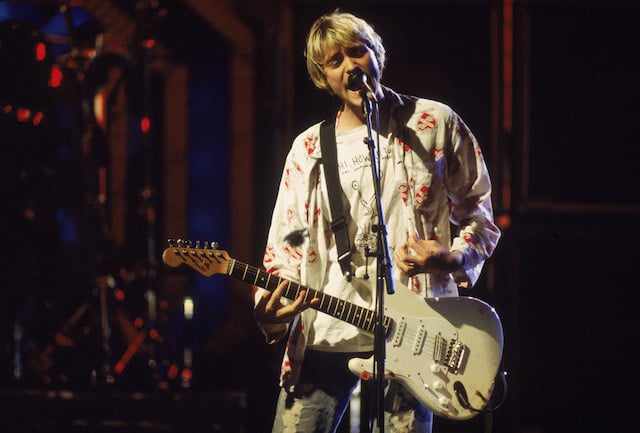 Nirvana almost playing "Rape Me"

Way back when there was still rock and roll allowed on the VMA stage, long before Lorde took home the Moonman for best rock video, Nirvana were asked to perform their hit single "Smells Like Teen Spirit." Kurt Cobain was pretty sick of that song, though, and wanted to play the new single "Rape Me" from the upcoming album In Utero instead. MTV convinced the band to perform "Lithium" as a compromise, but Cobain wanted to give the MTV execs a heart attack by opening with the first few bars of "Rape Me" before transitioning into the agreed-upon number. Then Krist Novoselic's bass gave him a concussion when he attempted his signature bass-toss and miss, and Dave Grohl taunted Nirvana enemies Guns 'N Roses and Cobain leaped into the drum set.
More from Entertainment Cheat Sheet:
Follow Jacqueline on Twitter @Jacqui_WSCS
Want more great content like this? Sign up here to receive the best of Cheat Sheet delivered daily. No spam; just tailored content straight to your inbox.