7 of the Weirdest Music Collaborations Ever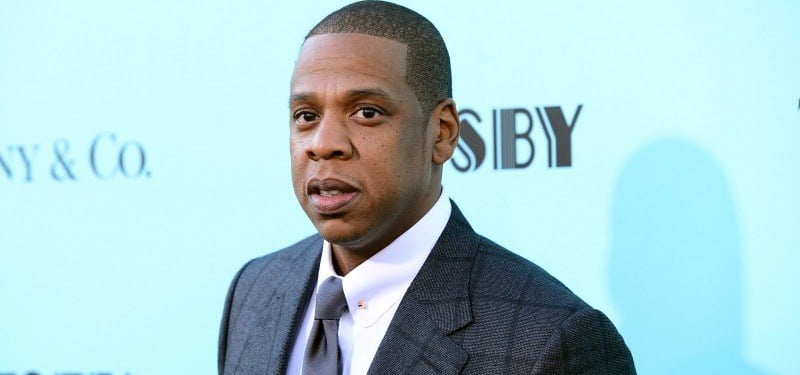 No matter the art form, there's likely some sort of community of artists surrounding it. Within the music community, all sorts of superstars and wannabes mingle and, occasionally, decide it would be a great idea to team up and churn out a record combining their considerable talents (or lack thereof). Some are successful, like Queen and Bowie, Jackson and Van Halen, or even Aerosmith and Run DMC. Others only make us wonder what their creators were snorting when they conceived of such an ill-fated matchup. Here are eight of the worst and weirdest music collaborations of all-time.
 1. Jay-Z and Linkin Park
Enduring rap icon Jay-Z teamed up with mostly-forgotten nu-metal band Linkin Park for a CD/DVD of mashups dubbed Collision Course, constructed around a series of songs blended together because… reasons? The project was part of MTV's Mash Ups show, but hardly a decade on, the barely twenty-minute record seems like an ill-conceived cash in. Jay Z has more than his share of credibility in the music biz, but Linkin Park seems increasingly like some sort of joke used to trick white teenagers from the suburbs into believing they're somehow tough. Unfortunately, Jay Z can't really elevate their songs, so instead the band's defanged sound simply dilutes Jay Z's talents.
2. Miley Cyrus and The Flaming Lips
Here's a new one to add to the list. Wayne Coyne, front man for the long-running indie-psych rockers The Flaming Lips,  has become prone, in recent years, to executing every weird idea no matter the lack of reasoning behind it — the band had recorded a 24-hour song and released an EP on a flash-drive buried inside a giant gummy skull. Despite these questionable choices, Coyne's decision to team up with twerking Disney girl gone bad Miley Cyrus on her latest record Miley Cyrus & Her Dead Petz stands as maybe the most questionable decision of all, but no more ill-conceived than the cover of The Beatles' "Lucy in the Sky with Diamonds," whose video is maybe the strangest, most drug-fueled video of all-time. I'll have what they're having.
3. Bob Dylan and Kurtis Blow
Bob Dylan's songwriting talents have endured many inexplicable left turns throughout his long career, but it seems to be a miracle one of his strangest choices was mostly forgotten. Dylan contributed vocals to a 1986 rap track — yes, Dylan rapped — by hip-hop pioneer and ordained minister Kurtis Blow called "Street Rock." The result is one of the darkest corners of a music career that has plenty of low-points, Dylan's idiosyncratic growl meshing horribly against Blow's voice and beats. That said, it's still pretty entertaining. Listen to the beginning, or to Dylan's parts from 6:12 on.
4. Ozzy Osbourne and Miss Piggy
Who's to say that a mush-mouthed Prince of Darkness (and legendary drug addict) and a Muppet shouldn't work together? Ozzy Osbourne, famous for his solo work and albums with heavy metal pioneers Black Sabbath, contributed a track to the 1994 Muppets record Kermit Unpigged, singing alongside the irascible Miss Piggy, voiced by Frank Oz, for a cover of "Born to Be Wild." Ozzy does the heavy lifting while Miss Piggy cracks jokes between lyrics and throughout musical breaks. It's an unfunny, uninteresting cover that remains a dark stain on the legacies of both Osbourne and the Muppets.
 5. Mick Jagger and David Bowie
Two classic rock icons teaming up doesn't seem like a painful proposition, but both shape-shifting glam icon David Bowie and strutting Rolling Stones singer Mick Jagger weren't at the height of their powers when they recorded a cover of "Dancing in the Streets" and appeared in a cringe-worthy, dad-dancing music video in support of it. The song is all the weirder for the allegations of sexual involvement between Jagger and Bowie (who were allegedly caught in bed naked by Bowie's then-wife Angela), in some ways, explains the intensely homoerotic music video.
6. Celine Dion and R. Kelly
R. Kelly's 1998 album R. was a smash hit that spawned his second number one Billboard hit, "I'm Your Angel" wherein the controversial rapper performed a duet with Canadian adult pop-singer Celine Dion, who was then fresh from her hit Titanic love song "My Heart Will Go On." Despite the song's status as a hit that helped Kelly sweep some of his latest scandals under the rug, it hasn't aged well (like many things involving Celine Dion), specifically for its painfully adult-contemporary-style production and schmaltzy lyrics.
7. Charlie Sheen and Snoop Dogg
One of these people has no business making music, but that didn't stop drug-addled actor Charlie Sheen and rap superstar Snoop Dogg (now Snoop Lion) from getting some use of his well-publicized breakdown and the catchphrase it spawned. Their collaborative effort "Winning" already sounds like an odd relic of its time, though it was only released four years back. As with Ozzy and Miss Piggy, Snoop is the primary mastermind behind the song (as it should be), and Charlie Sheen's presence is felt only through his synth-supported catchphrases in the background. That's probably a good thing.