7 of the Worst Book-to-TV Adaptations
We've all been there. You find out your favorite book is getting turned into a TV show, and you anxiously await its small screen debut. But that day arrives, only for you to find out that the show isn't what you thought it would be. It happens a lot. There are plenty of book-to-small screen flops, and these seven series are leading the pack. These TV shows earned their worst book-to-TV rankings based on their Metascore ratings, compiled by curating critics' reviews.
 1. Hidden Hills
This show truly is hidden; there is hardly anything out there on the series, further justifying its position as the worst book-to-TV adaptation. This TV show ran on NBC from 2002 to 2003 and was based on the book Surviving Suburbia: The Best of the Guy Chronicles by Chris Erskine. It focused on a suburban couple living in a gated community. According to IMDb, the show's tagline was, "It's like your life, only funnier." That turned out not to be the case at all. Hidden Hills was awarded an unfavorable Metascore of 29, and received harsh comments from critics everywhere.
"Sometimes the suburban jokes work – – every little girl seems to be named Caitlin — but Hidden Hills is mostly still foraging for the hidden jokes that will make it more original," a SFGate review writes.
The book, on the other hand, is definitely worth checking out. It was written by Erskine, of the Los Angeles Times, and it's filled with humorous family anecdotes that are sure to appeal to anyone who has children (or is living in a gated community of their own).
2. Murphy's Law
Metascore gave this ABC flop a 31. The TV show ran from 1988 to 1989, and was based on the Trace series by Warren Murphy. George Segal starred as an insurance investigator and recovering alcoholic, who lives with a much younger model, Kimiko Fannuchi, played by Maggie Han. The show's opening story, which was written and directed by Lee David Zlotoff, centered on the murder of a woman in a cult, according to the Los Angeles Times.
The most exciting thing to occur? Segal is beaten up by two thugs, who then decide to cover him in alcohol. Strange? Yes. Compelling? No. "This is one of those series in which plot is relatively unimportant, however. What is important is the Murphy/Fannuchi relationship, which is only partially platonic, but fully unbelievable. If the relationship doesn't work, the series doesn't work," per the Los Angeles Times.
Unfortunately, the show just missed the mark and wasn't able to capture the humor and wit that shine through in Murphy's books. The first book in the series, Trace, introduces Devlin Tracy, an insurance investigator who lives on the Las Vegas Strip. His first case? A patient at a private clinic died shortly after making his doctor the beneficiary of his insurance policy. It's Tracy's job to figure out what happened. If you're looking for a good mystery read, this series is definitely worth checking out.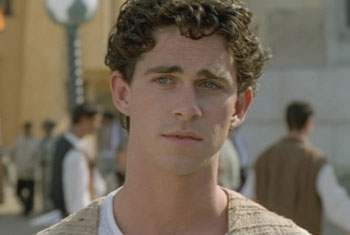 3. Dinotopia
Remember the Dinotopia books by James Gurney? Well, ABC tried to make a series out of in 2002. Don't feel bad if the show isn't ringing a bell, though; it didn't last long. The show received a Metascore of 35, and Metacritic writes that when the regular series spin-off started in the fall, only six of the thirteen episodes aired before the series was canceled due to poor ratings. Originally, the show started as a Disney Channel miniseries. According to Metacritic, reviews described the show as "all style and little substance," and the "modern day granddaddy of turkeys."
Gurney's books, however, were quite imaginative, taking readers to an undiscovered island where a race of mystical humans co-exist with intelligent dinosaurs. The book offers a unique perspective into an interesting and imagined social order and a world much different than our own. It's definitely worth reading if you're into dinosaurs or science fiction.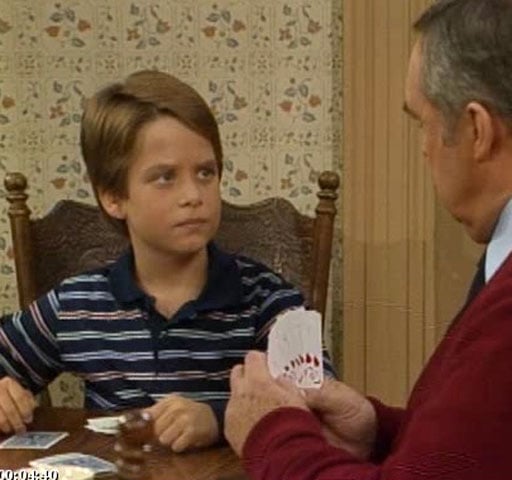 4. Mr. Belvedere
Based on the 1947 Gwen Davenport novel, Belvedere, the show featured a British butler, Lynn Belvedere, who takes a job as a live-in nanny for an American family in suburban Pittsburgh. Despite the first season's low Metascore rating of 36, the show ran from 1985 to 1990. That doesn't mean that critics were happy about it, though. "Though the first episode of Mr. Belvedere indicates that the basic format is fertile ground for humor, its creators should beware believing that a benign laugh track means they have been funny," according to a New York Times review.
Fun fact: There was also a movie released in 1948 based on the book titled Sitting Pretty, which is about a suburban couple, Tacey and Harry King, who have three sons and are in desperate need of a babysitter. Lynn Belvedere (Clifton Webb) answers their ad for a live-in babysitter, and is able to work miracles with the kids and the house. As it turns out, Belvedere is writing a book about the community he is living in, which originally sparks outrage within the neighborhood. However, as the small town gains national attention, everyone seems to slowly come around.
5. Are You There, Chelsea?
Are You There, Chelsea? debuted on NBC in 2012, lasted one season, and received a Metascore of 36. It should have been much funnier than it was, considering it was based on Chelsea Handler's life and her book that was published in 2007, Are You There, Vodka? It's Me Chelsea. In the book, Handler writes about stories from her past that involve her family, relationships, and career. Her stories are humorous, slightly ridiculous, and certainly entertaining. Here's an example: When Handler was in third grade, she convinced her class that she was chosen to play Goldie Hawn's daughter in the sequel to Private Benjamin, according to Goodreads.
But her humor and wit didn't transfer well to the small screen. A Huffington Post review writes that the fictionalized version of Handler, played by Laura Prepon, "doesn't do anything to make the TV version of Chelsea interesting, likable or winning. The TV show's writers (which include Handler, who makes wooden appearances on the show as Chelsea's uptight sister) have come up with a long list of euphemisms for private parts and smutty one-liners, all of which land with a thud, and that is pretty much that."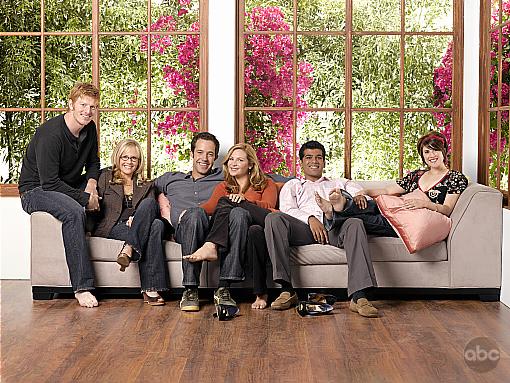 6. Notes from the Underbelly
Notes from the Underbelly premiered on ABC in 2007 and was based on the book, Notes from the Underbelly by Risa Green. The show was about Andrew and Lauren Stone, a happily married couple. The couple contemplates whether they should get pregnant, then eventually do get pregnant, and then contemplate whether they should have actually gotten pregnant. Sounds exhausting, doesn't it?
The TV series received a Metascore of 38. As Virginia Heffernan, a former writer for the New York Times, puts it: "Notes From the Underbelly is a revolting sitcom about pregnancy. Watch and you'll lose your appetite for life."
The book, however, makes for a nice, easy read. You'll grow fond of Lara Stone, a counselor at Bel Air Prep, who must adjust to her enviable feelings when she finds out her best friend, Julie, is pregnant, and that her law-school classmate, Stacey, is dating a divorced man with a 2-year-old. Then, Stone finds out she is pregnant, and details everything about it, including her discomforts, weight gain, and maternity clothes.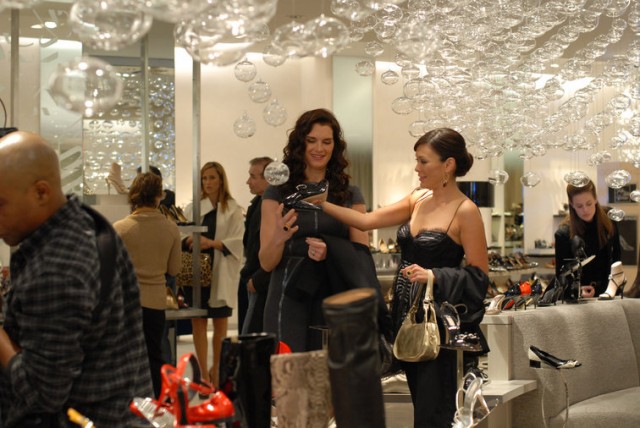 7. Lipstick Jungle
Based on the book Lipstick Jungle, by Candace Bushnell (the critically acclaimed best-selling novelist who wrote Sex and the City), the TV show debuted on NBC in 2008, lasting two seasons. The show's main characters include Wendy Healy (Brooke Shields), Nico Reilly (Kim Raver), and Victory Ford (Lindsay Price), who are ambitious and fairly rich women.
The women bond, plot, drink, and exchange outfit advice, and they all have one thing in common: They want to have it all. The problem, however, is the show lacked depth, and its story lines just weren't enough to keep viewers hooked. "The problem is that too many of the animals and too many of the moves are too obvious," according to the Daily News.
If you're a Sex and the City fan, your opinion might differ; it has some of the same elements to it. Not up to watching the show? Bushnell's book may be just what you need for a little fashionista fix.
More from Entertainment Cheat Sheet:
Want more great content like this? Sign up here to receive the best of Cheat Sheet delivered daily. No spam; just tailored content straight to your inbox.