7 Real-Life Baseball Stories Brought to Screen
Baseball has long since been a favorite subject for Hollywood to bring to life and now, there's a new MLB story headed our way. Atmosphere Entertainment and Mandalay Sports Media are looking to create a miniseries based on the true story of former Boston Red Sox left fielder Ted Williams. The seven-episode series will be based off the autobiography, The Immortal Life of Ted Williams. But while Williams's story may soon be coming to the small screen, there are plenty of other famous baseball players that have already had their story adapted either to film or on TV. Here are seven real-life baseball stories brought to screen:
1. The Immortal Life of Ted Williams
Atmosphere Entertainment's Mark Canton and Mandalay Sports Media's Mike Tollin and Peter Guber have teamed up to adapt Ben Bradlee Jr.'s recent biography, The Kid: The Immortal Life of Ted Williams, to a miniseries. Though no writers are currently on board with the project, they should have no problems with lack of material. Williams is known as one of the most prolific hitters in baseball history and he also served as a Marine pilot in WWII and Korea. According to Deadline, the show will also reportedly delve into Williams's problem with building personal relationships.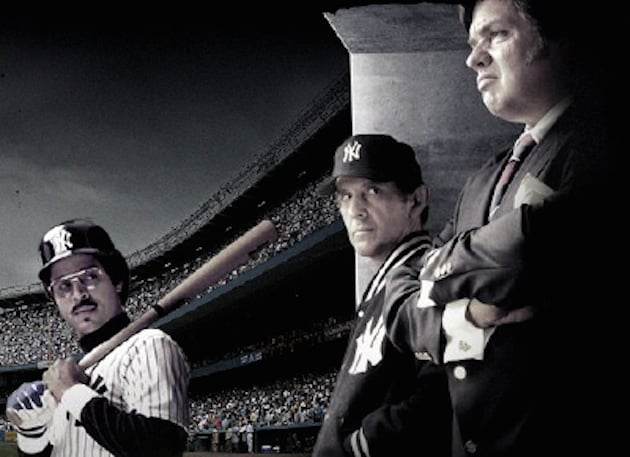 2. The Bronx is Burning
This 2007 drama miniseries debuted on ESPN in 2007, after that year's MLB Home Run Derby. The eight-episode show was adapted from Jonathan Mahler's bestselling book, Ladies and Gentlemen, The Bronx is Burning, which follows the NY Yankees run to the World Series title during a tumultuous time in New York City. While Yankees owner George Steinbrenner remained intent on keeping his promise to the people of New York to deliver a World Series title, manager Billy Martin and the team's outfielder Reggie Jackson stay stuck in constant disagreement. Meanwhile, in the city, local police pursue the Son of Sam Serial killer that remained on the loose that summer, as well as the blackout in July that caused rampant looting. The show featured John Turturro as Martin, Daniel Sunjata as Jackson, and Oliver Platt as George Steinbrenner.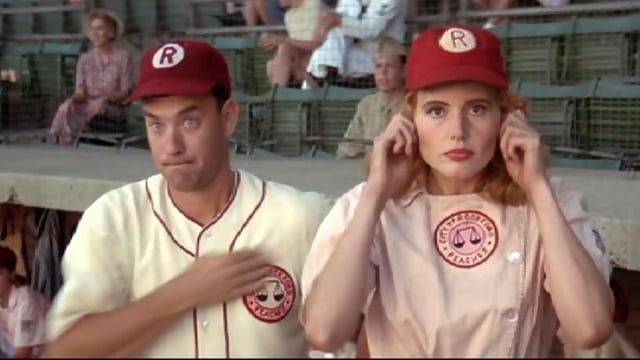 3. A League of Their Own
While the characters in this beloved sports flick from 1992 are mostly fictional, the movie does portray the real-life struggles of the All-American Girls' Professional Baseball League, which was founded in 1943 while many men were overseas fighting in World War II and then ceased to exist in 1954. The film stars Geena Davis, Tom Hanks, Lori Petty, Rosie O'Donnel, and Madonna, who also recorded the movie's theme song, "This Used to Be My Playground." In 2012, the Library of Congress selected A League of Their Own for preservation in the United States for being "culturally, historically, or aesthetically significant."
4. Moneyball
This 2011 autobiographical sports film is based off Michael Lewis's 2003 nonfiction book of the same name, which recounts the story of the Oakland Athletics baseball team's season in 2002 and their general manager Billy Beane (played by Brad Pitt). The movie follows Beane and his assistant general manager Peter Brand (Jonah Hill) as they struggle to keep the team afloat among a poor financial situation and take a new, controversial approach to scouting players before eventually leading their team to win twenty consecutive games. The film was nominated for six Academy Awards, including Best Picture, Best Actor, and Best Supporting Actor, the latter marking Hill's first-ever Oscar nomination.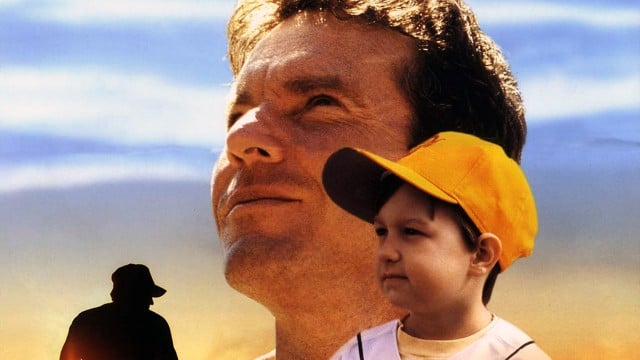 5. The Rookie
This 2002 drama, made by Disney and starring Dennis Quaid, is based off the true story of Jim Morris, a professional pitcher who played in the MLB for two seasons from 1999-2000 before retiring and going back to Texas to teach. The film follows the player's ascent through the ranks of baseball, showing him first as a young skilled player, then as a player in the minor leagues and eventually, becoming an MLB rookie at the age of 35. He has a very brief but famous career before he retires. The film also features Rachel Griffiths, Brian Cox, and Angus T. Jones.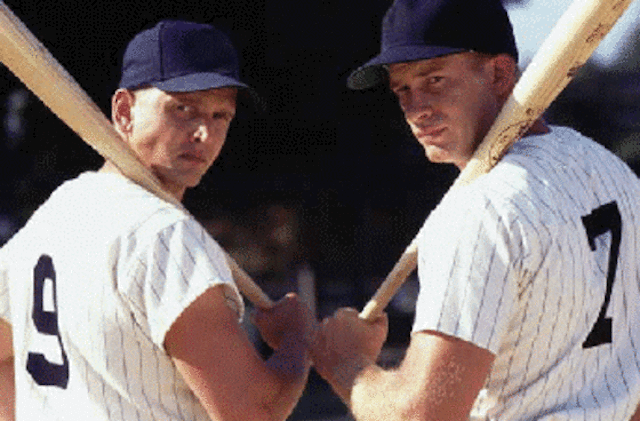 6. 61
Released in 2001, this HBO sports drama was written by Hank Steinberg and directed by Billy Crystal. It follows the story of Roger Maris and Mickey Mantle in their efforts to break Babe Ruther's record of 60 home runs in a single season in 1927. As the two close in on the record, MLB Commisioner Ford Frick announces that the pair must break it in 154 games, instead of within the new 162-game season, or else it would be listed separately from Ruth's record. Barry Pepper stars as Roger Maris and Thomas Jane as Mickey Mantle, with Donald Moffat as Frick.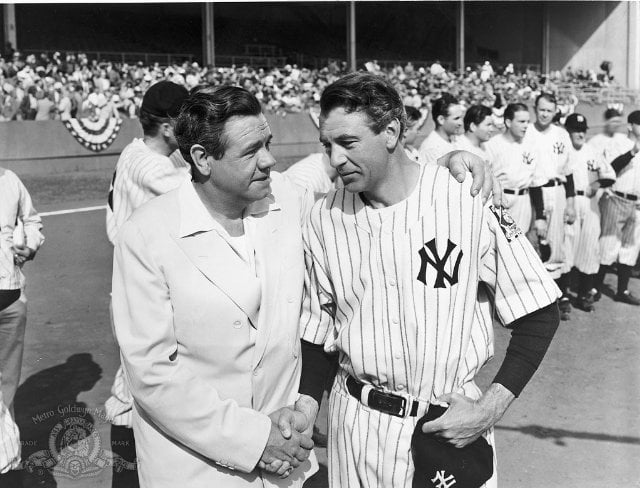 7. Pride of the Yankees
Directed by Sam Wood, this film, released in 1942, is a tribute to New York Yankees first baseman Lou Gehrig, who died in 1941 at the age of 29 from amyotrophic lateral sclerosis (now known to the public as Lou Gehrig's disease). The baseball flick highlights Gehrig's major league record of over 2,100 consecutive games played, as well as depicts the relationships the late baseball player had with his parents and fellow teammates. It also shows his romance and eventual marriage to Eleanor Wright. The film received eleven Oscar nominations, including for best Actor, Best Actress, and Best Picture.
More From Wall St. Cheat Sheet: