7 Shows to Watch if You Like 'Stranger Things'
You don't have to tell us what happened — we already know. You've already binged on the latest season of Stranger Things and now you don't know what to do with yourself. We've all been there.
But don't panic. There are several great television series out there that can fill the Indiana-sized hole in your heart. Some of them may even remind you of the Netflix gem. So whether you watched it because of all the supernatural entertainment or the extraordinary mysteries, these shows should fit the mold. 
Here are seven shows to watch if you're a fan of Stranger Things.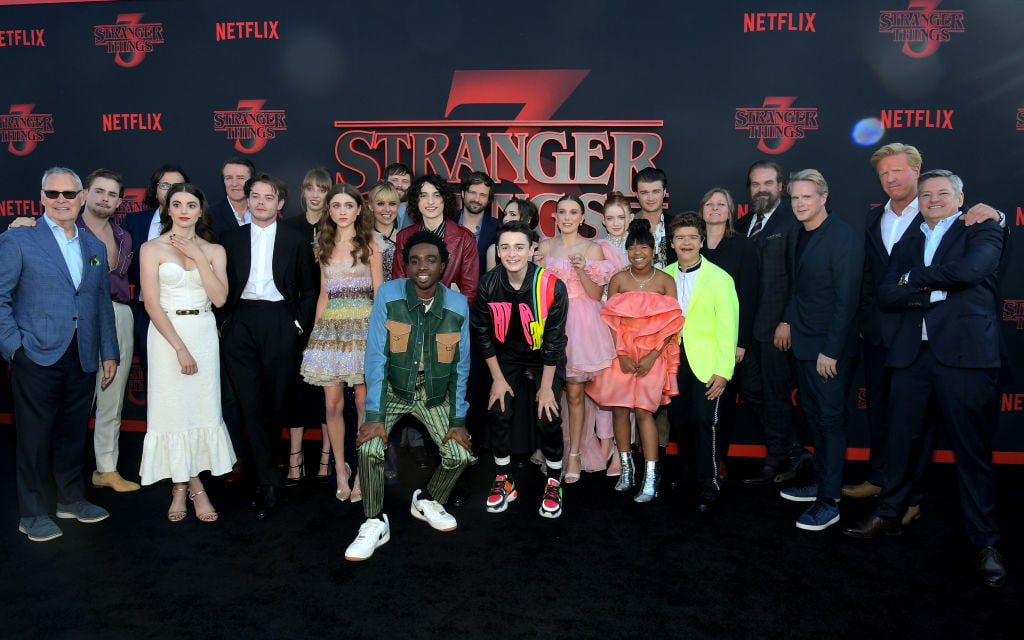 Black Mirror
To put it in layperson's terms, Black Mirror is like a new-age version of The Twilight Zone. Each stand-alone episode features a twisted, suspenseful tale exploring themes of contemporary techno-paranoia, and things (obviously) get pretty wild. Actors like Daniel Kaluuya, Letitia Wright, and Hayley Atwell have all made appearances on the highly-regarded Netflix series, which has five seasons.
Supernatural
If you like Stranger Things because you enjoy watching people battle otherworldly beings, you'll absolutely, most definitely ship Supernatural. Even better? The lead characters are two hot brothers rather than a gaggle of teenages. 
When they were kids, Sam and Dean Winchester lost their mother to a supernatural force. They follow in the footsteps of their father, hunting the evils of the world, including monsters, demonic creatures, and more.
With more than 14 seasons, there's plenty to watch. And by the time you do, there might just be another season of Stranger Things available. It's not a Netflix series, but you can find it on the platform.
Dark
Dark is a German Netflix series based on some kids that go missing. As their families search for answers, they discover a mind-bending mystery that dates back years.
Fans love the show, which Vogue describes as "Stranger Things for adults." With just two seasons out, it'll be easy for you to catch up. And once you do, get ready for season 3, which is coming up quicker than you probably guessed.
Orange is the New Black
Do you enjoy Stranger Things because of the hype or the many interweaving plot lines? Then you should probably add Orange is the New Black to your watch list.
The critically-acclaimed Netflix series focuses on Piper Chapman, a privileged New Yorker with a career and a fiancé when her past suddenly catches up with her. She's sentenced to prison, where she reconnects with her ex-girlfriend and has run-ins with the other ladies of Litchfield.
There are only days until Netflix airs the seventh and final season of the show on July 26, but you might be able to get up to speed if you're quick.
Buffy the Vampire Slayer
As Entertainment Weekly puts it, "This classic TV series walked so Stranger Things could run." There are ghosts, beasts, ghouls, vampires, demons, human monsters — and it features the Sarah Michelle Gellar. You're welcome. 
It's available for your viewing pleasure on Netflix. (Freebie: Its spinoff, Angel, is on Hulu.)
Sense8
Netflix said it best. Sense8 is a tense series, "in which eight people can telepathically experience each other's lives." The show, crafted by the creators of "The Matrix" and "Babylon 5," shows how we're all connected, which is pretty cool.
There are only two seasons out, so that might not tide you over until the next season of Stranger Things premieres, but you can always choose from another one of these amazing options.
Game of Thrones
If you're looking for something that virtually has nothing in common with Stranger Things, you should watch Game of Thrones. It's just really that great of a television show. 
Game of Thrones is an immensely popular series that aired on HBO. The fantasy drama focused on the houses of Westeros, each vying for the Iron Throne and control of the Seven Kingdoms of Westeros. There's dark magic, lying, war, "White Walkers," and — of course — Arya Stark.
You have to have an HBO subscription to check out all eight seasons, but the good news is that the company offers free trials to those who are interested. You can sign up on its website.
Before you know it, Stranger Things will (hopefully) be back online. Happy watching!