7 Things You Might Not Know About Ed Sheeran
In honor of Ed Sheeran's new album, x, here's a list of things you might not know about the English pop singer-songwriter.
1. He has his own MTV documentary, Nine Days and Nights of Ed Sheeran

In the MTV documentary, Sheeran's famous fans, including Pharrell and Taylor Swift, discuss what makes him such a good songwriter. Pharrell compares Sheeran to Joni Mitchell and James Taylor. Swift says that she's envious of Sheeran's songwriting abilities: "I've never been more jealous of anything in my life." He also took the camera crew to his hometown of Framlingham, Suffolk, and showed them his childhood bedroom, as well as his school and where he had his first job washing dishes.
2. He's close friends with Taylor Swift
Sheeran grew his fame opening for Swift during her hugely successful Red tour after co-writing and singing on the Red track "Everything Has Changed." The two are now close friends that do a lot of cute things for each other that fans and tabloids can't get enough of, including exchanging homemade Christmas gifts. Swift was recently caught dancing at one of Sheeran's gigs in NYC. Regardless of the tabloid fodder, Swift has had a huge influence on Sheeran's career, as her promotion has gained him a lot of fans and recognition.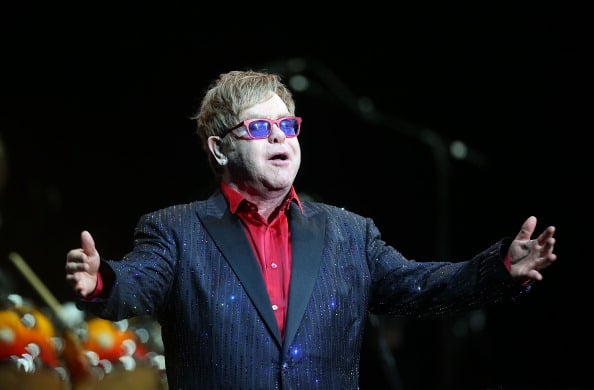 3. He counts Elton John as a fan
Sheeran performed his hit song "The A Team" alongside Sir Elton John at the 2013 Grammy Awards. That song was nominated for Song of the Year, and John pushed for Sheeran to play at the Grammy ceremony, but the award show's organizers didn't feel that Sheeran was popular enough to warrant a performance on his own. "[Elton John] rung [the Grammy producers] up and said, 'You need Ed to perform,' and they were like, 'Well, the only way' — as a joke — 'the only way he can perform is if someone like you plays with him.' And he was like, 'OK, fair enough, sign me up,'" Sheeran explained of how the performance came together in a radio interview.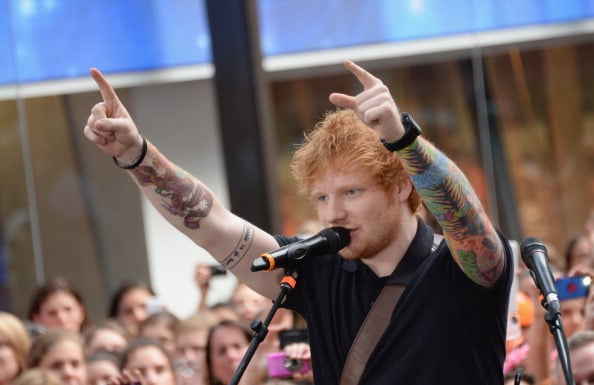 4. He can perform country covers of hip-hop songs
While Sheeran is at the moment known primarily as a pop crooner, his new record will reflect a hip-hop influence on some tracks, including "Sing" featuring Pharrell and "Don't," which features a retro hip-hop beat. In a silly bit on Radio.com, Sheeran was challenged to play popular rap songs in a country and western style. He did a surprisingly good job with numbers like R. Kelly's "Ignition" and Snoop Dogg's "Drop It Like It's Hot," but more importantly showed the wide variety of styles that influence his music, including hip-hop and country as well as folk.
5. He's heavily influenced by Irish singer-songwriter Damien Rice
Sheeran cites a Rice gig his father took him to when he was 11 as a key moment in his growth as a musician. "Afterwards we stuck around and Damien and his band came into the pub next door. I didn't have much to say — I was too young — but it was inspiring to see him onstage for two hours with just an acoustic guitar and his voice. Being able to command a crowd like that made me think, 'Wow, it can be done,'" Sheeran told The Daily Mail. "That night when I got home, I wrote six songs, my first six songs." He's spoken to multiple publications about that experience, as it was a turning point in his young life.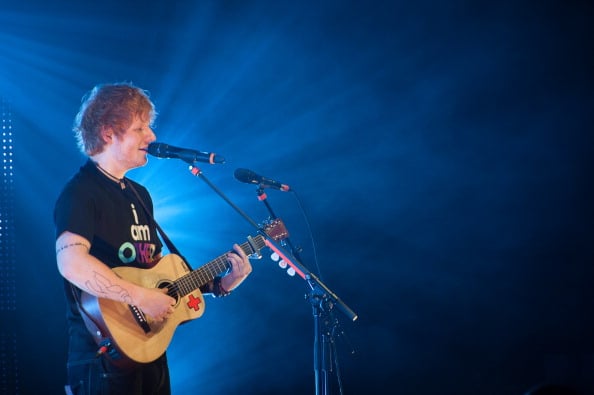 6. The legendary Rick Rubin helped produce his new abum
His new album, x (pronounced "multiply"), drops June 23. Sheeran worked with legendary producer Rick Rubin, who produced Kanye West's critically acclaimed Yeezus and is credited with revitalizing Johnny Cash's career late in the country legend's life, among many other accomplishments during his decades-long career as a producer. Rubin's involvement will pique the curiosity of more serious music fans than who would usually pay attention to a teen pop sensation like Sheeran. Rubin produced several tracks on the album, including "Bloodstream," "Don't," and "Tenerife Sea." Other songs on the record were produced by Pharrell.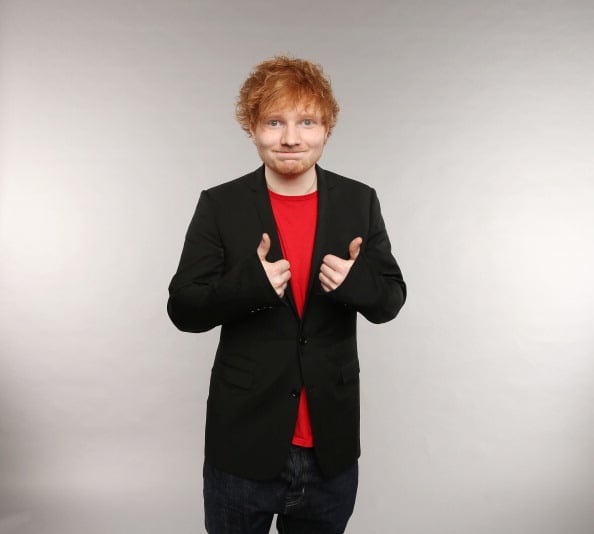 7. A fateful taxi ride convinced him to keep it clean on x
Sheeran said that some songs on his album originally contained profanity, but a taxi driver asked him to remove the curse words from the album for his daughter, who is a fan of the singer. "My whole album is clean, I took all of the explicit lyrics out after a taxi driver convinced me to do it for his daughter. That's the truth," Sheeran tweeted earlier this month.
More From Wall St. Cheat Sheet:
Follow Jacqueline on Twitter @Jacqui_WSCS