7 TV Character Kill-Offs That Shocked Us
Spoilers ahead!
Whenever a popular character dies on television, it's all the internet can talk about for weeks. Sometimes the shocking events are received favorably, but most of the time, fans are not too happy about it. The uproar over the events makes it clear that while TV character deaths can be important events in a TV show's evolution, it has to be done under the right circumstances. A well-rendered character death can push a series to new heights; and a poorly implemented death can shatter trust in viewers. Here are seven TV deaths that have left an imprint with viewers.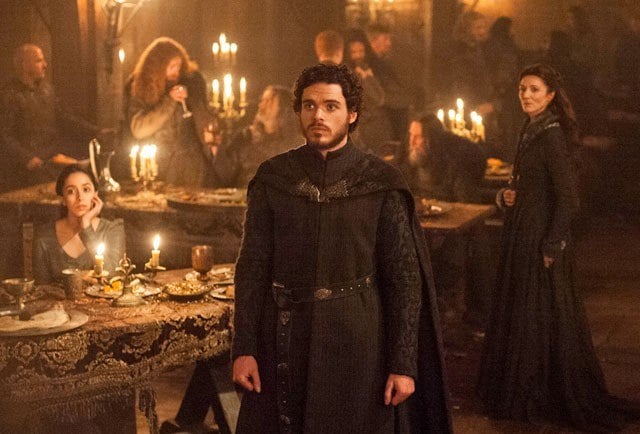 1. Robb, Catelyn, and Talisa Stark (Game of Thrones)
The most shocking series of deaths in recent memory occurred in the ninth episode of Season 3 of Game of Thrones, entitled "The Rains of Castamere." In a sequence known to fans of the novels as the "Red Wedding," Robb, Catelyn, Talisa Stark, and the entire Stark army is murdered in an event that makes the series' previous violence seem almost tame in comparison.
Of course, in the words of Ramsay, "If you think this has a happy ending, you haven't been paying attention." In a series that prides itself on punishing characters who have made mistakes, there's no doubt that Robb and Catelyn Stark in particular had made choices that put them on a collision course with death. However, the event took a much more shocking turn in the HBO series due to Robb being much more of a central character than in the novels, where Robb is referred to via other characters' narratives rather than taking on the role of a central character. There's no way the multiple stabs to Talisa's pregnant belly didn't rank among the most shocking things you've ever seen on television, especially following the tender moments between Talisa and Robb immediately before.
2. Ned Stark (Game of Thrones)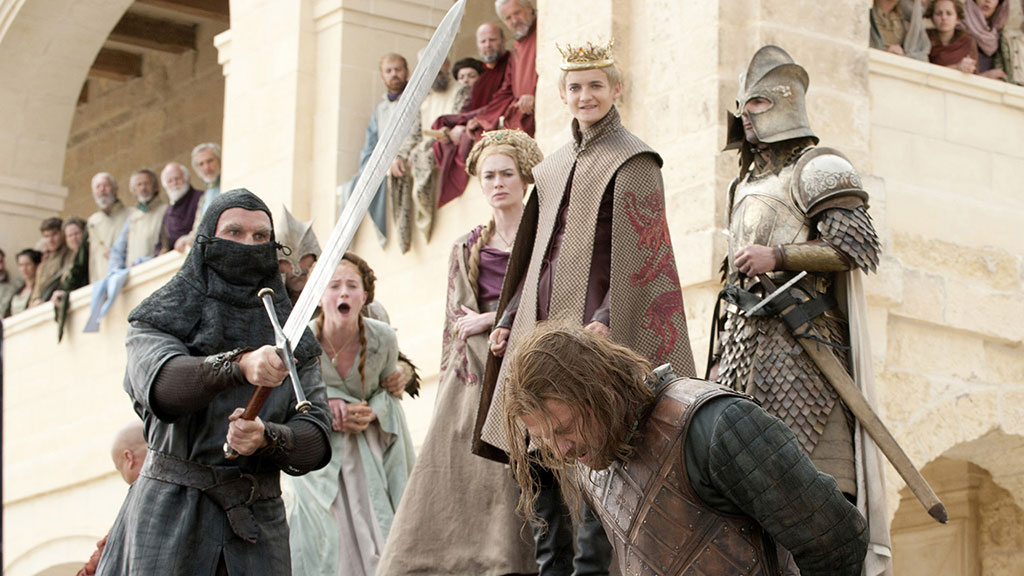 The Starks don't have much luck in the world of Game of Thrones with Robb Stark's father, Ned Stark, providing the most shocking death of the first season. With a promise from King Joffrey that a confession of treason will spare him from death, Joffrey reneges on the promise at the last moment, beheading Ned as his daughter Sansa watches only a short distance away. His youngest daughter, Arya, is prevented from watching the execution by the Night Watch's recruiter Yoren only moments before Ned is beheaded.
All jokes about actor Sean Bean's penchant for screen deaths aside, Ned's death in the ninth episode of Season 1, entitled "Baelor," remains one of the most shocking deaths in the series and was hugely influential in letting new fans to the series know that absolutely no character in the series is safe. The entire sequence is extremely well-crafted, weaving in numerous characters and ratcheting up the suspense so that those unfamiliar with the events of the novels are completely unaware of what's in store until it's too late.
3. Andrea (The Walking Dead)
A lot of The Walking Dead's characters have received criticism from fans over the course of the series, but Andrea probably ranked as one of the more popular mainstays. As a result, her death in the Season 3 finale, "Welcome to the Tombs," was a stunning turn of events after a season of mixed reactions from fans.
When Rick's group realize that Andrea could still be in Woodbury, they head to the interrogation room where they find Adnrea huddling against a wall, having been bitten by a transformed Milton. After saying goodbye to the group, Andrea insists on shooting herself and a shot is heard offscreen as the others give her privacy.
4. Lori Grimes (The Walking Dead)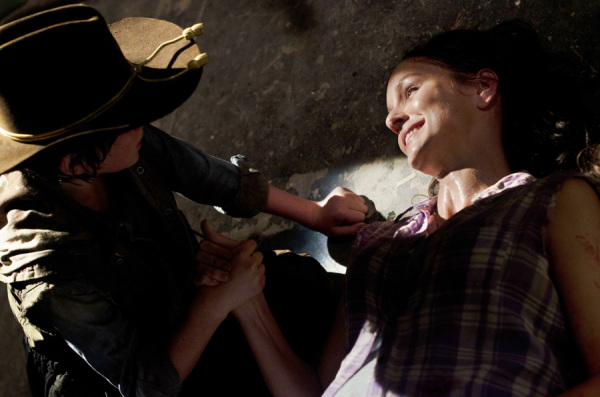 Let's be honest here: Lori Grimes from The Walking Dead was definitely not a popular character in the series, but that doesn't mean that her death in the third season was any less shocking. In the fourth episode of Season 3, entitled "Killer Within," Lori decides to sacrifice herself for her unborn child, forcing her oldest son Carl to shoot her before transforming.
To give The Walking Dead writers some credit, they managed to craft a powerful scene around two characters — Lori and Carl — who had been the source of notable vitriol from fans of the series in recent years. While the series has garnered a lot of criticism during its run, there's no doubt that the series' numerous death scenes have become some of the most memorable sequences in The Walking Dead.
5. Matthew Crawley (Downton Abbey)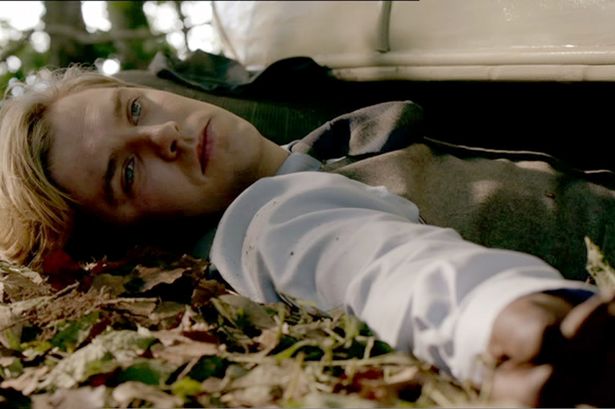 The third season of Downton Abbey was a rough one for fans. Following the death of Lady Sybil, it seemed appropriate to assume that the season wouldn't veer into any other tragedies, but the writers seemingly decided to pull a fast-one on viewers. After Matthew and Mary share a moment with their son, Matthew drives back to Downton and promptly gets into a fatal car accident.
Matthew's death has been a notable source of scorn from fans of the series, with many viewers reportedly tuning out following the shocking turn of events. According to the show's writers, there were various scenarios explored to remove Matthew from the show (actor Dan Stevens was set to leave), but this one seemed the most appropriate given his characterization. While an elicit affair or something similar would have been out of character, a quick death via car accident does seem a little unfair for the popular character.
6. Rita Morgan (Dexter)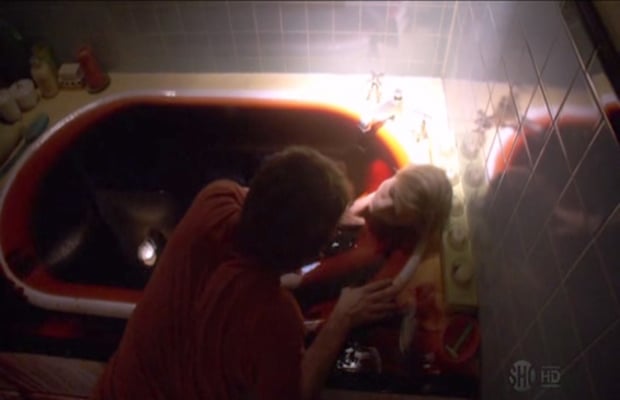 The series finale of Dexter may have been hugely disappointing to fans of the long-running series, but there's no doubt that the series had its fair share of triumphs and shocking moments — and nothing was as shocking as the death of Rita Morgan in episode 12 of Season 4, entitled "The Getaway."
It's tough to shock in a series whose protagonist is a serial killer, but Dexter's discovery of Rita following his dispatching of the The Trinity Killer does just that. Coming home, he discovers Rita in a bathtub fill of blood — The Trinity Killer's trademark — and their son crying in a pool of blood. This was after an entire season played out in which Dexter needlessly elongated his hunt for Trinity, squarely placing the blame on Dexter as the reason the tragedy occurred.
7. Jimmy (Boardwalk Empire)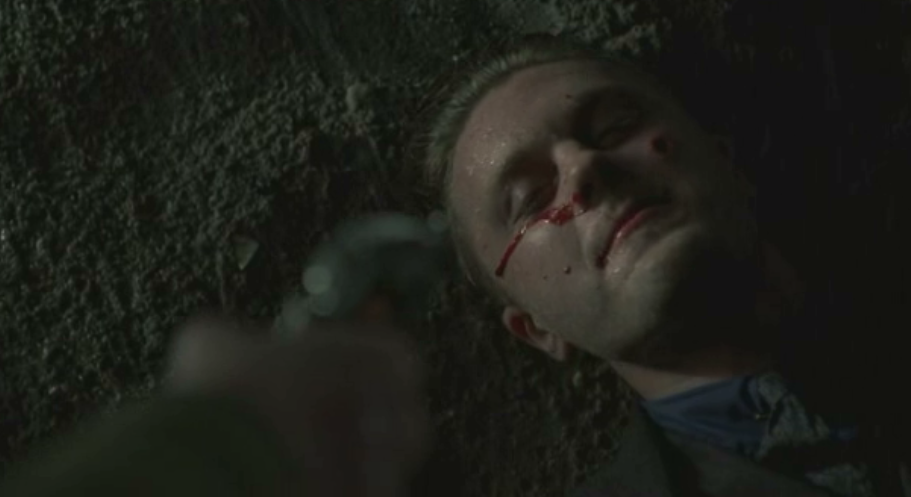 Though there were a handful of notable deaths in the TV series from Season 2, it is still probably the death of Jimmy Darmody that shocked fans the most. From the very beginning, Jimmy seemed as though he was shaping up to be one of the characters who would carry the torch of the story line. His story was well built, his character was rounded out, and his network spanned from Atlantic City to New York and Chicago. He even had his own loyal, sharp-shooting lackey in Richard Harrow.
According to TV Line, some fingers had pointed to actor Michael Pitt being trouble to work with as the motivation for giving his character the ax. However, executive producer Terrence Winter denied that reasoning, saying that it was the natural turn of events within the story. With Nucky Thompson as the only other character in the series that seemed to hold more weight than Darmody, the only reasonable outcome of the two characters clashing was for one of them to end up in the ground. Unfortunately for Darmody, Nucky had more cards in his favor, both on screen and off.
Despite it being the natural outcome of the feud, it was made no less shocking by happening so early in the series. While we may be ready for an older character, weary in years, to finally bite the bullet of karma for their life of crime, Jimmy was just beginning to take a leading role in big-time organized crime. Though movies may kill off characters we like more often, TV shows have the added weight of building up our interest in characters over a much longer period of time. Thus, the impact of their deaths shocks us more and sticks with us longer.
More from Entertainment Cheat Sheet: