7 TV Events Making the Biggest Impact in 2013
It's been an exciting year for television, which still seems as if it's only in the early stages of the so-called "golden age." From specific TV series events to overall trends in the industry, 2013 has been the kind of year that feels like it's the starting point for huge things in years to come. In a year full of takeaways, here are seven TV events that made the biggest impact. Let us know in the comments what you think are the biggest TV events of 2013. [Note: Spoilers ahead.]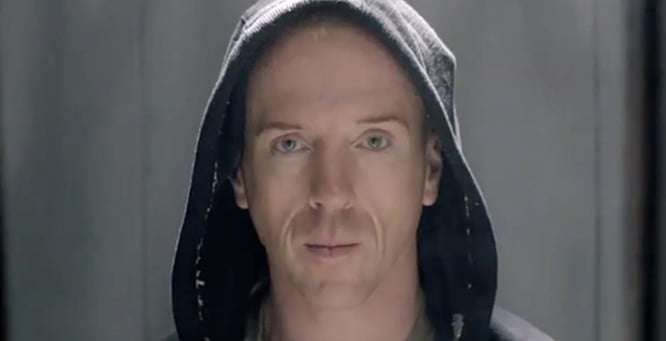 7.  Homeland finds its footing again
When Showtime's Homeland hit the scene in 2011, it was immediately heralded as one of the best shows on television, beating out none other than Breaking Bad to take home the Emmy for Best Drama Series. But depending on whom you ask, the series sputtered in its second season, seemingly unsure of where it was supposed to go following an inaugural season that seemed meticulously planned to the final moments. Now in its third season, Homeland appears to be coming into its own once again after displaying worrying signs in the second season that a "jumping the shark" breaking point was imminent.
With several subplots starting to feel tiresome, Homeland's writers began to increase the show's focus on Carrie Mathison and Saul Berenson as the season progressed — the two characters who have, more often than not, carried the show since the beginning. Just as the third season began to feel as if it might be a retread of events from the first and second, the reveal of Carrie and Saul's complex master plan to influence U.S.-Iran politics expanded the scope considerably while adding a number of thrilling sequences that brought the show back to what made its first season so great.
Of course, none of this is even taking into the account the recent season finale, which depicted the death of a character who has been central to the plot since the very beginning. In fact, the death itself arguably belongs near the top of a list of shocking TV deaths in 2013 — a not-so-easy task given what's happened in the TV world this year. After a season that seemed to show a writer's room torn between what Homeland had been in season one and what it needed to be moving forward, it's now clear that the writers have no qualms with pushing the series in radical new directions.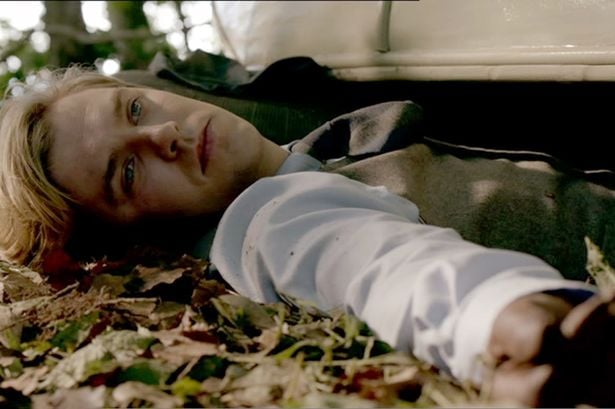 6. Downton Abbey shockers
TV deaths seemed to be en vogue this year, and Downton Abbey definitely had its fair share of them this past season. While the death of Matthew Crawley might have been the biggest shock of the third season, the death of Lady Sybil due to complications from childbirth was rendered in a way that made it feel far more important to the plot and, in some ways, far more devastating.
To give Downton Abbey's writers some credit when it comes to the oft-criticized death of Crawley, the writers were forced to act quickly when it was discovered that actor Dan Stevens would be exiting the show after the third season. But the death of Lady Sybil happened in a way that feels much more organic, allowing the event more weight in the grand scheme of the show, especially when it comes to the growth of the characters impacted by the death. Of course, with season four set to arrive in the United States in early 2014, perhaps the same will ultimately be said of Crawley, even if the early reactions seem to suggest otherwise.
5. The Dexter finale disappoints big time
No one will argue that series finales are extremely difficult, but if you ask fans of Showtime's Dexter what they thought of the series finale, they're likely to roll their eyes and take a deep breath. In a year in which Vince Gilligan and the team behind Breaking Bad showcased exactly how to craft a fitting ending to a beloved series, Dexter's creators struck out big time with some onlookers going as far as to say the finale tarnished the series as a whole.
So what about the final episode was so dividing? In the closing moments, Dexter is shown to still be alive and living under a false identity at a lumber company. Jokes about the lumberjack situation aside, most fans and critics of the series saw the closing moments as a copout that skirted the conflict of whether Dexter would ultimately pay for his actions throughout the series.
In an article entitled "The Terrible End of Our Once Beloved 'Dexter,'" Richard Lawson of The Wire calls the finale an "unbelievably unsatisfying end [that] ruins all that came before it." He continued: "What a waste of time! Dexter was plenty entertaining at its peak … a suspenseful and intricate thriller that rewarded loyal viewing with frequent callbacks and recurring characters, but as a show about one man's grand and elaborate lie, it needed to nail the landing in order to really succeed." And you'll be hard pressed to find anyone that believes Dexter nailed its landing.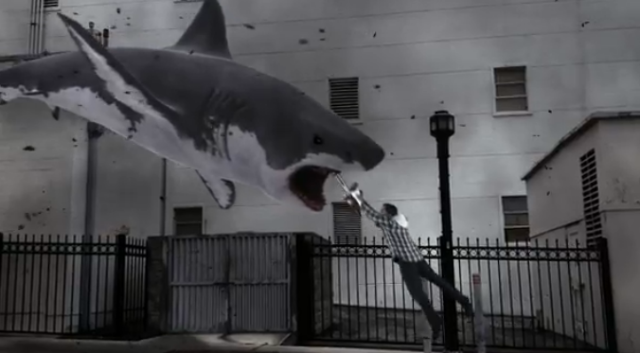 4. Sharknado takes the Internet by storm
Sharknado. The title was really all that was needed for the B-horror flick to become a pop culture phenomenon overnight. Produced by The Asylum, which is either the second coming of the Roger Corman school or a group of untalented, exploitative producers, depending on whom you ask, Sharknado premiered on SyFy on July 11 and even got a limited theatrical release via Regal Theaters. Oh, and it also has Tara Reid in it.
On Twitter, the film became a popular topic, as famous industry members like Damon Lindelof, Wil Wheaton, Olivia Wilde, and Cory Monteith pushed the film's popularity. By July 27, Sharknado's third airing on SyFy, the film hit 2.1 million viewers, making it the most-watched SyFy original film in the network's history and making the film destined for cult classic status. The Asylum would later use its Twitter popularity to search for a name for the sequel, and on August 8, it was announced that the sequel would arrive in 2014 with the title Sharknado 2: The Second One, this time set in New York City.
Even if Sharknado doesn't become a cult hit in the following years, the big takeaway from the film was the impact of its viral status, especially on Twitter, and how it affected the movie's success. Because social media marketing remains the No. 1 priority for marketers, Sharknado is the kind of case study that marketing firms drool over. With very little money spent on marketing, Sharknado snowballed into a self-sustaining marketing machine because of Internet users — the monetary result speaks for itself. Now, is Sharknado an example of a one-of-a-kind event that can't be replicated? Possibly. But there's no doubt that the social media impact of the film gave clear insight into how untapped social media remains as a marketing tool.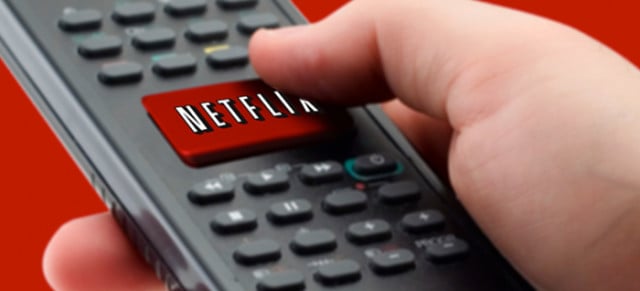 3. Netflix breaks the mold
Several of Netflix's original series, like House of Cards and Orange is the New Black, could have their own spot on the list, but it makes more sense to put everything into one category in order to focus on just how much Netflix has changed the TV landscape in one year. On top of changing the way viewers watch new content by releasing an entire season at once, Netflix also became the first non-TV network to win an Emmy — although with 14 nominations, the impact certainly could have been greater.
Of course, no one is going to knock Netflix's lack of Emmy Awards after only one year that saw the streaming-content provider go from a tiny player in the original content landscape to a game-changing titan seemingly overnight. With both House of Cards and Orange is the New Black set to premiere second seasons in 2014, along with a slew of original programming by a variety of talented show runners, Netflix is not going anywhere anytime soon, and those Emmys are sure to come sooner or later. TV networks are likely quaking in their boots right now, and we all have Netflix to thank for pushing TV content to align with changing viewer demands.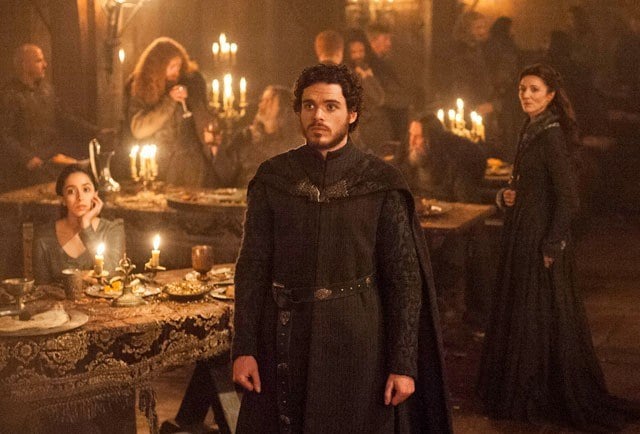 2. Game of Thrones manages to shock users used to being shocked

Anyone who wasn't caught up with George R.R. Martin's A Song of Ice and Fire novels before viewing this year's Game of Thrones episode entitled "The Rains of Castamere" received quite a shock when Robb Stark, Catelyn Stark, Talisa Stark, and most of Robb's army was murdered in the waning moments of the episode. Known to fans of the novels as the "Red Wedding," the TV event became a pop culture phenomenon, with hundreds of reaction videos popping up on YouTube showing a huge range of reactions.
The series of events was particularly shocking in HBO's show because Robb's presence appeared much more central to the events of the story than in the novels. While Robb's actions also have a huge impact in the books, Robb is never actually the voice of the story, making his conquests and subsequent death more indirect as a result. The Red Wedding seems to come out of nowhere, eliminating three characters that have seemed absolutely essential to the story. Additionally, fans of the show counting down until an epic battle between the Stark and Lannister armies were suddenly left scratching their heads and asking, "What now?"
Of course, with the HBO series only two-and-a-half books deep into a series of seven books — two of which haven't even been completed yet — it's safe to say there will be a lot of epic battles to come. Game of Thrones is set to return to HBO in the spring.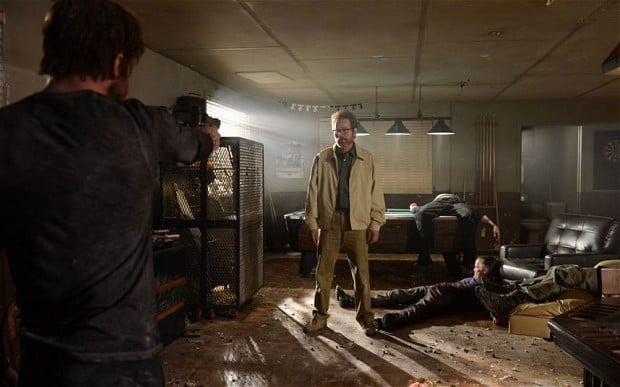 1. Breaking Bad goes out with a bang

Knowing that the end of Breaking Bad was coming could have rendered the final half-season of the show a somber affair, but it was pretty hard to feel that way when Gilligan and his team were giving viewers some of the best episodes of the series week after week. In a TV world where concluding a series properly is about as hard as it gets, Breaking Bad not only kept its breakneck pace up the to very end of the series, but it also managed to tie up an impressive amount of loose ends while keeping fans happy.
But when it comes to the final 15 minutes of Breaking Bad ever, Gilligan and his team simply knocked it out of the park, even if what ultimately happened was more or less expected from fans of the show. As Walt takes out the entire Neo-Nazi gang via an improvised, remote-controlled M60 machine gun in the series' final moments, we're given a scene that perfectly captures the ingenuity that has led viewers to follow Walt for so many years, while show runners gave us an absurd, almost cartoonish set piece that has been a staple of Breaking Bad since the very beginning.
In a year in which Dexter gave a blueprint on how not to conclude a show, the series finale of Breaking Bad managed to nearly unanimously please critics and fans — both of which were not easy crowds to please given the show's immense popularity and strong critical standing. Sure, the events of the Breaking Bad finale didn't necessarily surprise anyone, but it had just enough thrilling and unexpected moments to feel exciting while neatly wrapping up the show's plot points, narrative arcs, and, most importantly, thematic arcs. As a result, Breaking Bad's ending will be talked about for a long, long time for what the ending captured as a whole, rather than the specific events it depicted.
Don't Miss: 9 Artists Being Inducted Into the Rock and Roll Hall of Fame.