7 Women Who Should Play 'Captain Marvel'
All the talk involving Marvel right now surrounds the recent release of Daredevil's sophomore season, as well as the the well-hyped Captain America: Civil War. One of the most important properties from Marvel Studios though won't be hitting theaters until 2019, in the form of Captain Marvel. By the time it hits theaters, the film will be the first female-led movie in the MCU's decade plus of existence. The big question that prevails in the interim becomes that much more important in the face of this: Who will play our titular hero?
Already a host of actors have been considered for the role of Carol Danvers, a woman whose DNA is melded with that of the alien Kree (of Guardians of the Galaxy fame) in an accidental explosion. This in turn grants her super-strength, endurance, stamina, extreme durability, flight, and a host of other abilities. Think an upgraded Jessica Jones-esque slate of powers and that's essentially what we're working with here for Danvers. The shortlist of potential actors is packed with talent, so let's run through the best of the best.
1. Katheryn Winnick
As official as it looks, the photo you see above isn't actually anything of the sort. It's in fact a fan photoshop posted by Katheryn Winnick on her personal Instagram. Winnick broke out onto the scene in style with Vikings, having used the role as a platform for her qualifications in the action/adventure genre. When asked about whether she'd accept the role by a fan on Twitter, she came back with an emphatic "hell ya," so at this point it'd simply be up to Marvel to make an offer.
2. Katee Sackhoff
Katee Sackhoff is most known for her role in Battlestar Galactica, as troubled fighter pilot Kara Thrace. Since then, she's taken on a variety of small parts, although none have been quite so substantial. The screencap you see above is from one of her more recent projects, having played the Pink Ranger in Joseph Kahn's alternate universe Power Rangers short film. She certainly has the talent to carry her own Marvel film. It's really just a question of getting the right opportunity, and Captain Marvel represents just that.
3. Priyanka Chopra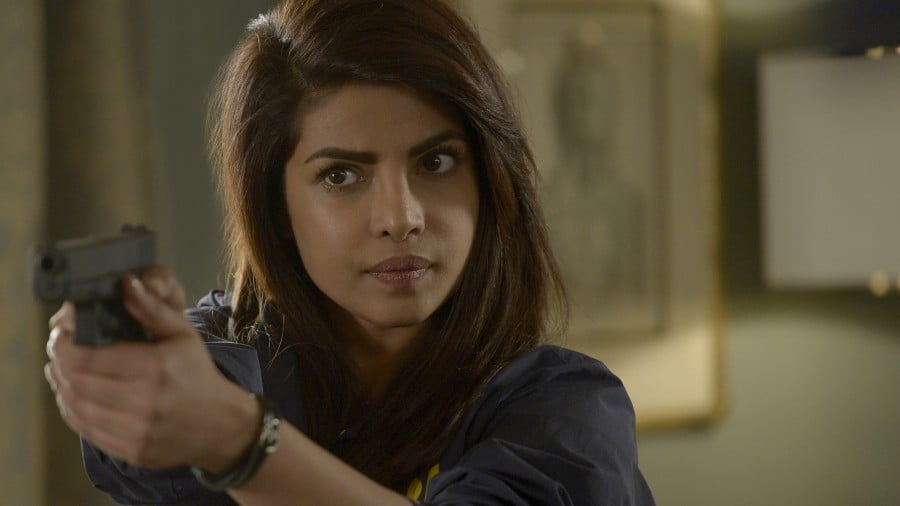 Before anyone gets too excited, yes, Marvel Studios has already confirmed that the version of Captain Marvel we see in theaters will be of the Carol Danvers variety. In the current timeline of the comics though, Kamala Khan has assumed the mantle left by Danvers. Khan represents a huge shift in the comic book paradigm as a hero of Desi descent, and there's no denying that a similar shift is needed right now in cinema. Enter Priyanka Chopra, a Bollywood superstar who's just recently made the jump into America on CBS's FBI-centric series, Quantico. Chopra would be a perfect fit as Kamala Khan, something for Marvel to keep in mind should they ever need to cast the next iteration of Captain Marvel down the line.
4. Emily Blunt
Emily Blunt has had an interesting career path over the last couple years. After years of sitting comfortably in the realm of comedies, she made the successful move over to the action genre in the incredibly-executed Edge of Tomorrow alongside Tom Cruise. Blunt's role as the film's sword-wielding badass officially put her name on the list of actors qualified to carry a tentpole franchise, and it only makes sense that she would be considered for Captain Marvel. 
5. Gabrielle Union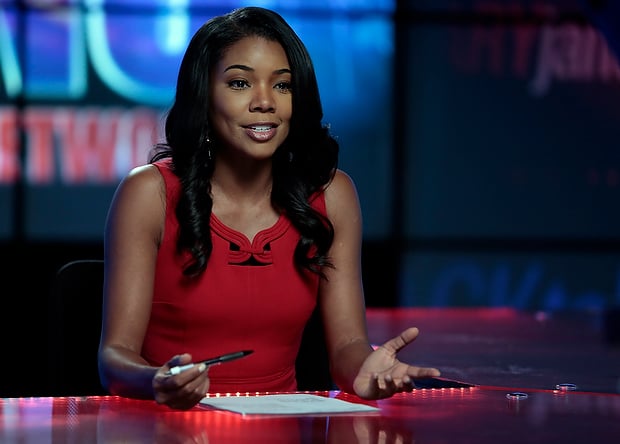 Let's say this before anyone objects: There's nothing anywhere that says Marvel must cast a white, blonde actor as Carol Danvers (despite fans of keeping to canon having their own notable objections). The Hollywood landscape is already lacking in black actors in big-name franchises, and even more so in the superhero genre; basically, it's time for a change. The second objection casting Gabrielle Union would likely concern her age (43). It's worth noting though that Robert Downey Jr. was 42 when he starred in the first Iron Man movie, so that becomes a moot point too when you take that into account. Overall, Union is a talented actor who's shined in a variety of roles and would make a stellar choice for the MCU.
6. Rashida Jones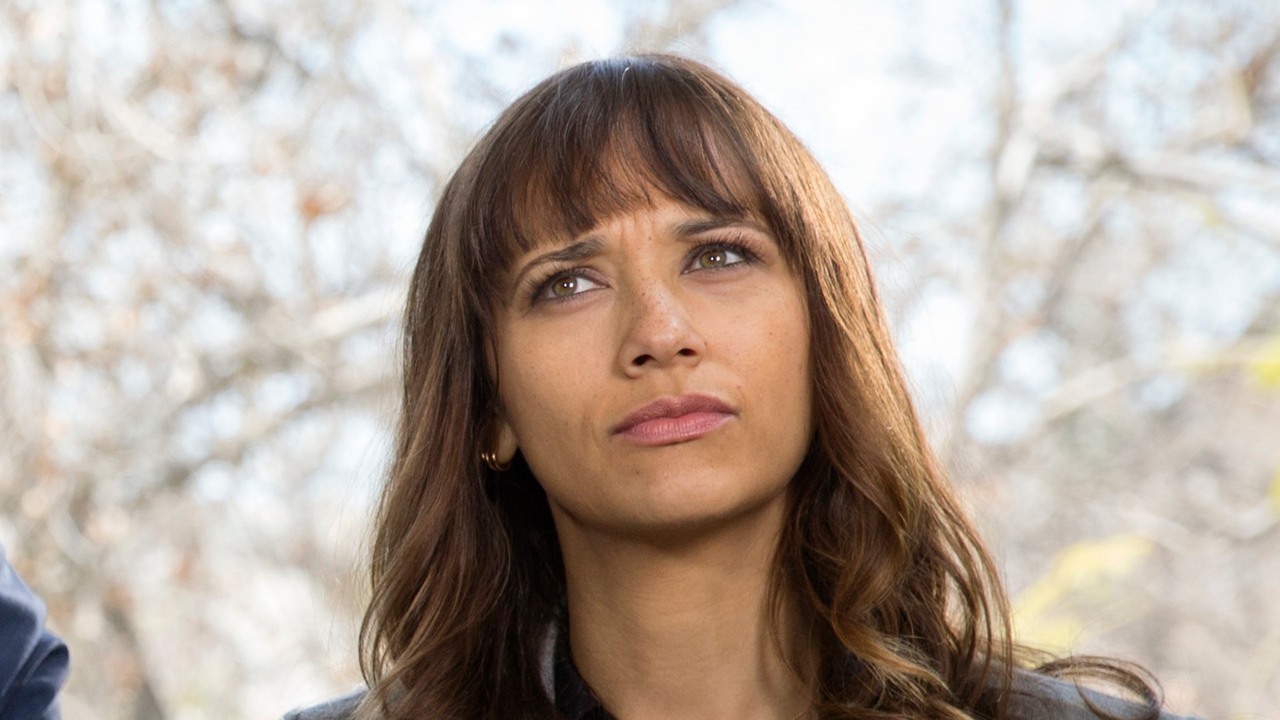 Keeping with the theme of casting Carol Danvers outside of her race, Rashida Jones is another actor who would would fit in nicely with the rest of MCU. If Emily Blunt has proven anything, it's that a strong comedic background makes for a perfect springboard into the world of action movies. Jones could follow a similar career path with Captain Marvel, especially given the MCU's propensity for blending comedy elements into even their most serious stories.
7. Ronda Rousey
Of all the potential choices for Captain Marvel's lead role, none have gained nearly as much support as Ronda Rousey. On the fan side, the Photoshop job Rousey featured on her Instagram (above) should be a good indication of how well she's suited for the role physically. Even Marvel head Kevin Feige has said he'd "love it" if Rousey was cast as Carol Danvers, giving her support from both sides of the aisle. Her bid to build an acting resumé in both Entourage and Furious 7 couldn't have come at a better time either, giving her plenty of chances to show the world what she can do on-screen.
Follow Nick on Twitter @NickNorthwest
More from Entertainment Cheat Sheet: