8 Incredibly Big Video Game Lawsuits
Video games are a multi-billion dollar industry, and with the success that comes in any enterprise, there's also a certain amount of legal risk. People will try to sue, claiming you copied their game, and sometimes there are some questionable deals being made behind closed doors. Like any business, the video game industry has been filled with lawsuits concerning more than just copyright complaints.
Gate Five LLC v. Beyoncé Knowles-Carter
Gate Five LLC had secured an agreement with Beyoncé to have her perform in the upcoming game "Starpower: Beyoncé." However, while securing further funding, Beyoncé dropped out while still under contract. The pop singer argued that Gate Five missed a payment deadline, so she was well within her contractual right to walk away. Gate Five didn't see it that way, having had to lay off 70 employees and cancel the title because of her walk-off. The suit ended in both sides dismissing "all claims or counterclaims."
NCAA athletes v. EA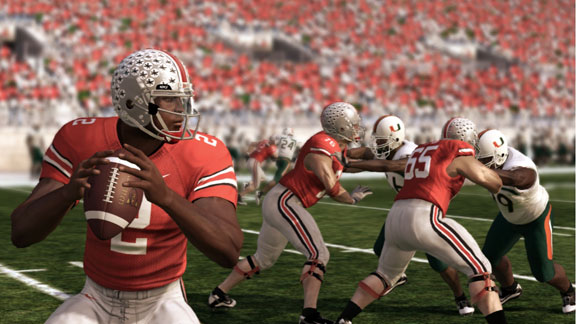 College athletes get a great education, and in turn, help make the college they're attending lots of money. Their likenesses help universities profit through jersey and ticket sales to nationally broadcast games. But outside of college, each year EA releases NCAA football and basketball games, using players to build a roster in its annual series. Players felt their likenesses were being used improperly and demanded compensation. The NCAA and EA fired back, claiming the avatars in the games didn't directly represent the players (since the NCAA is not allowed to exploit a student-athlete's fame and popularity.)
However, according to a statement: "EA's internal spreadsheets show that each avatar was matched to dozens of the real student-athletes' identifying characteristics … For example, for the NCAA football videogame, EA matched: (1) the name of the real student-athlete; (2) his real-life jersey number; (3) his position played; (4) his hometown; (5) his year of eligibility; (6) his athletic abilities (on at least 22 dimensions, including speed, strength, agility, etc.); (7) his physical characteristics (on at least 26 dimensions, including, weight, height, skin color, face geometry, hair style, muscle shape, etc.); and (8) how he dressed for games in real life (on at least 28 dimensions, including shoes, how they taped, braces worn, undershirts, facemask and helmet styles, etc.)"
The players ended up receiving $40 million in a settlement. EA will no longer continue to sell NCAA games.
West and Zampella v. Activision
The gaming community was astounded when Vince Zampella and Jason West, the founders of Infinity Ward, were fired. Infinity Ward was the studio that helped kick-start the revival of Call of Duty into a $7 billion franchise with Modern Warfare.
West and Zampella responded by suing Activation claiming wrongful termination, and Activision fired back that the duo breached their contract by scheming with another publisher — Electronic Arts. Activision also targeted EA, complaining that the publisher helped West and Zampalla establish Respawn Entertainment (Titanfall), which makes games under the EA banner.
Activision settled with West and Zampella out of court on May 31, 2010, the day the trial was set to begin. EA and Activision also settled their dispute with no money exchanging hands.
Universal v. Nintendo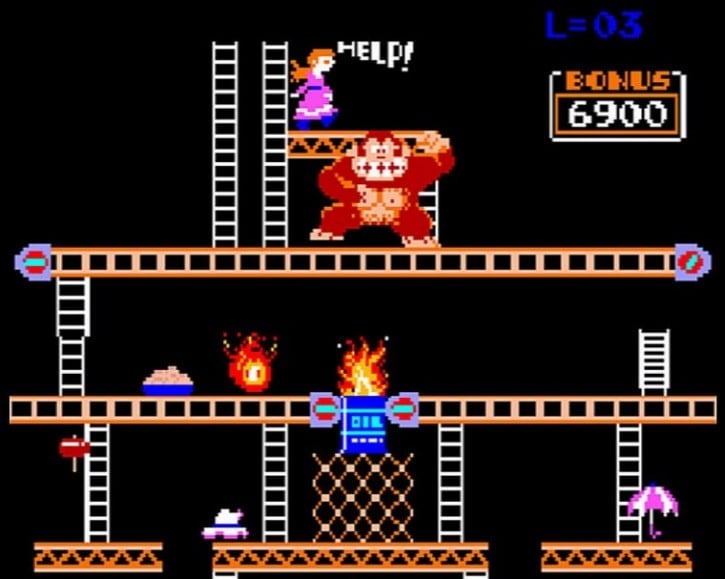 When Nintendo's Donkey Kong first released in North America, the big ape wasn't the hero. Quite the contrary, the beast had captured a woman, whom he held captive at the top of a tower. The player was tasked with avoiding barrels the ape threw down, and rescue the damsel in distress. Apparently, Universal thought the game was too similar to its movie King Kong and sued.
Universal lost the suit, paying Nintendo $2 million in damages. In the case, Nintendo found that Universal didn't even own the rights to King Kong.

Nintendo v. Blockbuster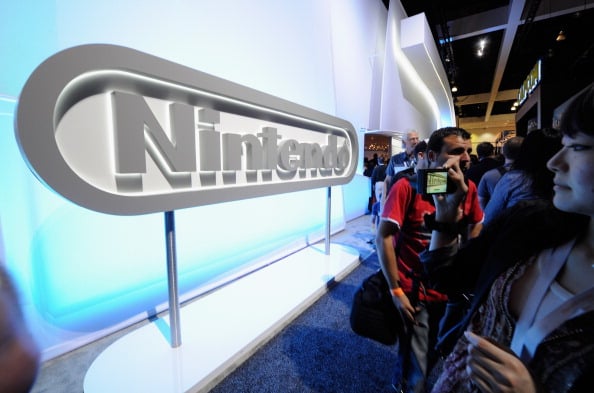 Video games cost a lot of money, so when businesses released the option to rent video games, consumers were enthralled. However, publishers of those games were less enthused — loosing out on potential sales. Nintendo banned rentals in its native Japan now turned its sights to American Blockbuster Video.
Nintendo ended up losing this battle, but rentals didn't bring the company under as it's still thriving, whereas Blockbuster has gone under thanks to Netflix and Gamefly competition.

Silicon Knights v. Epic Games
Epic Game's Unreal 3 engine is one of the most popular pieces of middle-ware of the last console generation. It has been used to help build countless games, including Epic's own Gears of War franchise. In 2005, Silicon Knights purchased the rights to use Unreal 3 in its upcoming game, Too Human. Part of the terms were that Epic's engine would be a working version for the recently released Xbox 360 consoles.
When Silicon Knights saw its Too Human game up against Gears of War at E3 2007, the developer accused Epic of diverting resources in order to make its game rather than working to improve Unreal 3.
When Silicon Knights took Epic to court over what it saw as a breach of contract, it lost. Silicon Knights claimed it had to build its own engine, as Epic's was unusable. However, the court found pieces of Epic's Unreal 3 engine in Silicon Knights' "own engine." This infringement on copyrighted material allowed Epic to be awarded $9 million in damages as well as the destruction of all Silicon's games using the copied engine, including Too Human, X-Men: Destiny, and more.
Brown v. Entertainment Merchants Association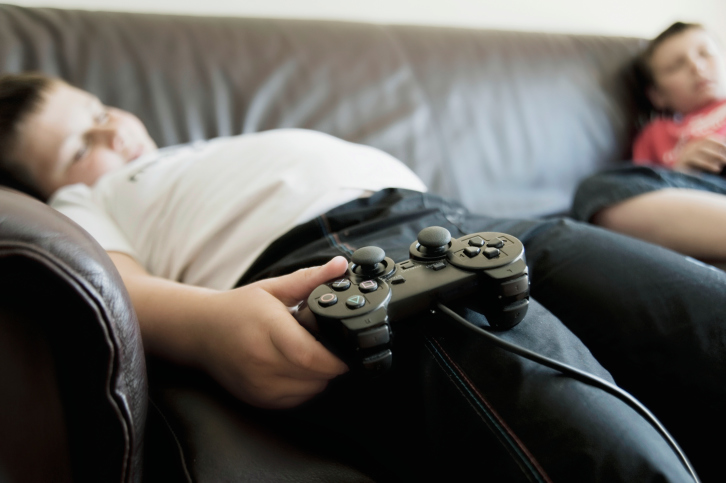 California believes it should be a crime to sell violent video games to youngsters. The bill, created by Leland Yee, would seek to ban the sale of video games depicting "killing, maiming, dismembering, or sexually assaulting an image of a human being." Making it a felony to sell to minors and putting it under the same category as pornography. This effectively took the decision out of the hands of parents to decide based on the ESRB ratings and retailers from voluntarily prohibiting the sale of M-rated titles to youngsters (without parent permission.)
The Supreme Court struck down Yee's bill, finding it should be offered the same protection as books and movies.

Pac-Man v. K.C. Munchkin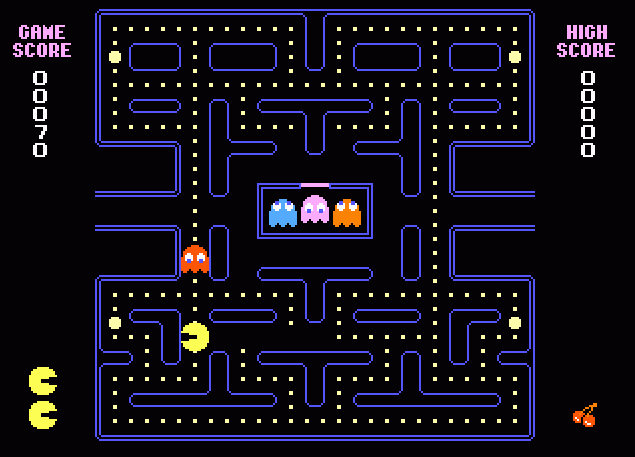 Much in the same way smartphone apps work now, back in the early days of video games, there were copycats. In the 1980s, the practice wasn't called into question until K.C. Munchkin was released for the Magnavox console by Philips Electronics. The ghostly characters and winding halls of the game were similar to Namco and Midway's Pac-Man, which was already in the arcades, but soon to make it's console debut on the Atari.
Namco and Midway developers sued Philips for copyright infringement, winning the legal battle, but not with critics. When Pac-Man was released on home consoles, people complained about the terrible graphics and gameplay.
More From Wall St. Cheat Sheet: