8 Celebrities Who Have Run for Political Office
With rapper Waka Flocka Flame having announced his 2016 run for the presidency, let's take a look at the various celebrities who have decided to use their fame to run for political office. From a Hollywood golden era actor who became a conservative presidential icon to a Governator who proved it's probably a bad idea to vote for an actor with no political experience, lots of well-known celebs have run for office with varying levels of success. Meanwhile, any marijuana aficionados out there now have a 2016 candidate with their interests in mind above all else.
1. Waka Flocka Flame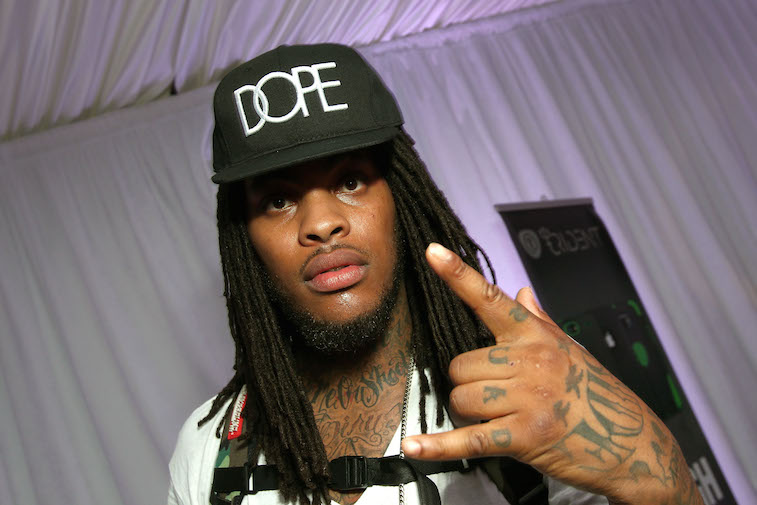 The Atlanta-based rapper announced his candidacy quite appropriately on 4/20 this year. DJ Whoo Kid will be his running mate, and his platform is strongly based on his plans to immediately legalize marijuana should he get elected. Flame rose to fame with the release of his 2010 album Flockaveli.
He's since made headlines for being not only an endlessly quotable rapper, but also a huge marijuana enthusiast. Aside from his entrance into politics, Flame is looking to hire a professional blunt roller who he'd be willing to pay $50,000 a year to travel around with him, rolling the perfect blunts on command, according to an interview with NPR. His requirements for the position are so stringent that he has been trying to fill the position since the fall but hasn't been able to find a properly qualified candidate.
Flame announced his presidential candidacy in a video posted on Rolling Stone's website. The publication pointed out that the rapper is following through on a promise he made two years ago, when he tweeted "I'm dead ass running for president in 2016."
Aside from legalizing weed, Flame says he would ban dogs from restaurants, stop people with big feet from walking on sidewalks, and require children to learn his lyrics in school. Flame says he thinks Hillary Clinton is his only competition "because the women love her and her husband is Bill."
2. Ronald Reagan
The most famous "celebrity" to run for president is, of course, the 40th president of the United States, Ronald Reagan. Before becoming commander in chief, Reagan was a Hollywood actor from 1937 to 1964. He had an active Hollywood career, co-starring in films with stars including Humphrey Bogart, Bette Davis, and Errol Flynn.
The role that is considered his star-making performance was that of a double amputee in the 1942 film Kings Row. After his film career was interrupted by service in World War II, Reagan returned to Hollywood and gave mostly supporting performances. He made more than 50 movies during his film career before turning his attention to politics. Reagan was famously conservative, and he gave his name to a conservative brand of economic politics known as Reaganomics. He was elected governor of California in 1967 and was president from 1981 to 1989.
3. Arnold Schwarzenegger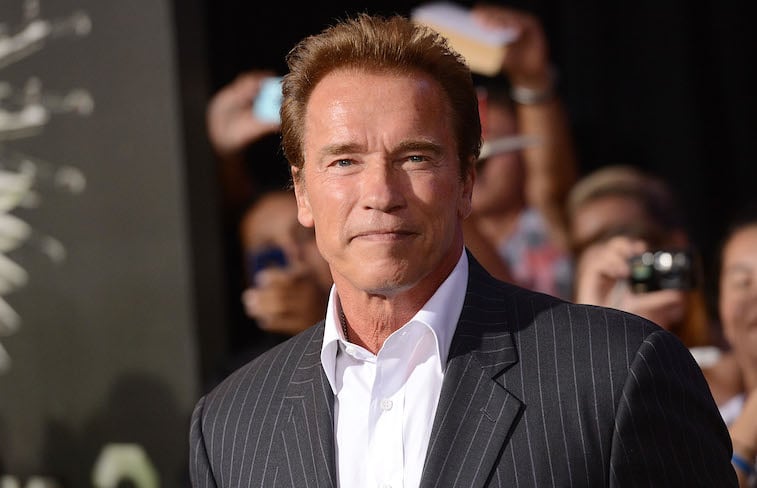 The Austrian actor and body builder best known for the Terminator movies and his funny accent was the governor (or Governator) of California from 2003 to 2011. Despite never having held public office and having no experience in politics, Schwarzenegger ran for governor of the most populous state in the U.S. during a recall election voting then-Governor Gray Davis out of office.
He has said he would run for president if his foreign birth didn't prevent him from doing so, but his time as governor wasn't exactly successful enough to warrant election as leader of the free world. A 2010 report from the ethics watchdog group Citizens for Responsibility and Ethics in Washington named Schwarzenegger one of the worst governors in the United States.
The Governator left office with a nearly record low approval rating. Schwarzenegger's split from Kennedy family member Maria Shriver after 25 years of marriage in the wake of a paternity scandal — he fathered a son with the family's maid and kept it secret for over a decade, until just after he left the governor's office — was just icing on the cake for Schwarzenegger's political legacy.
4. Clint Eastwood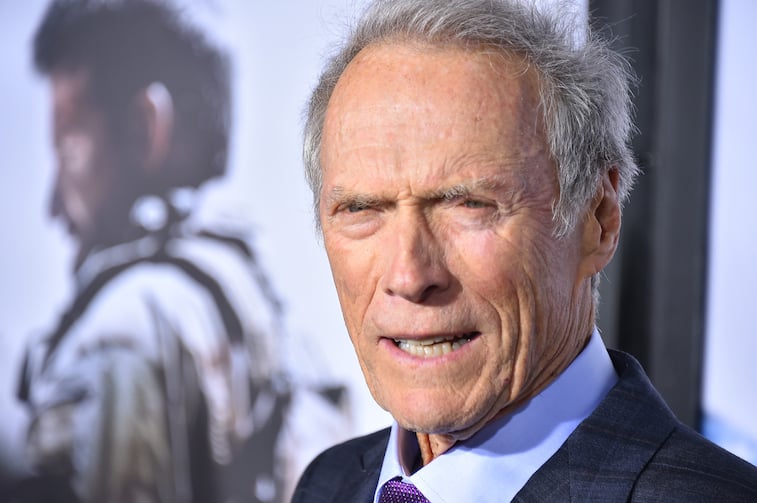 You might know the actor and filmmaker has some outspoken political opinions, but he has also gotten involved with politics more deeply than just talking about them. Eastwood was elected mayor of the town of Carmel-by-the-Sea, Calif., in 1986.
The town is a small, wealthy village and artists' community on the Monterey Peninsula. He served a two-year term as mayor there, during which time he supported the interests of small businesses and the environment. In the early 2000s, Eastwood served on the California State Park and Recreation Commission to continue his interest in protecting the environment in the state of California.
He served on that commission between 2001 and 2008, before being terminated by another celebrity politician, Arnold Schwarzenegger, who wanted to build a toll road through a state park.
5. Clay Aiken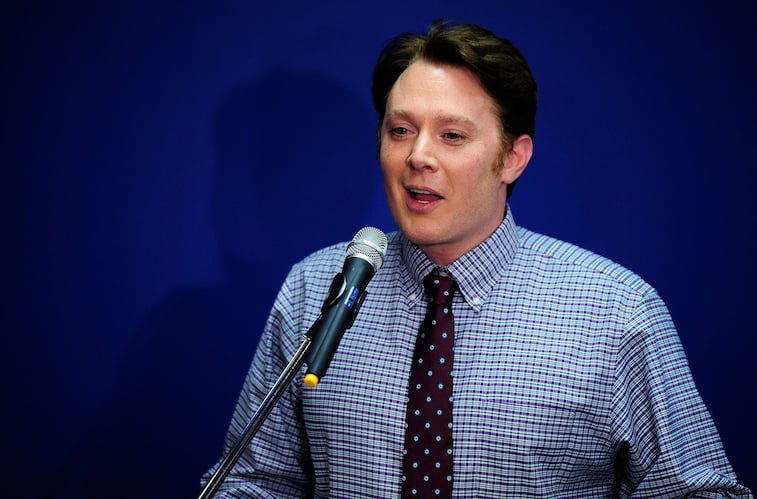 Aiken is best known for being the Season 2 runner up on American Idol, back when the show was so popular that the contestants became huge celebrities. After a moderately successful music career that followed his 2003 run on American Idol, Aiken turned his attention to politics and activism in the LGBT community.
In 2014, the openly gay Aiken ran for Congress representing North Carolina and won the Democratic primary. He later lost the seat to Republican incumbent Renee Elmers in the general election later that year. Elmers was considered the favorite to win the conservative-leaning district in which Aiken was running, although she did express some concern in running against someone with so much name recognition.
The Esquire network followed Aiken's run for a documentary series called The Runner-Up, which aired on TV this April.
6. Sonny Bono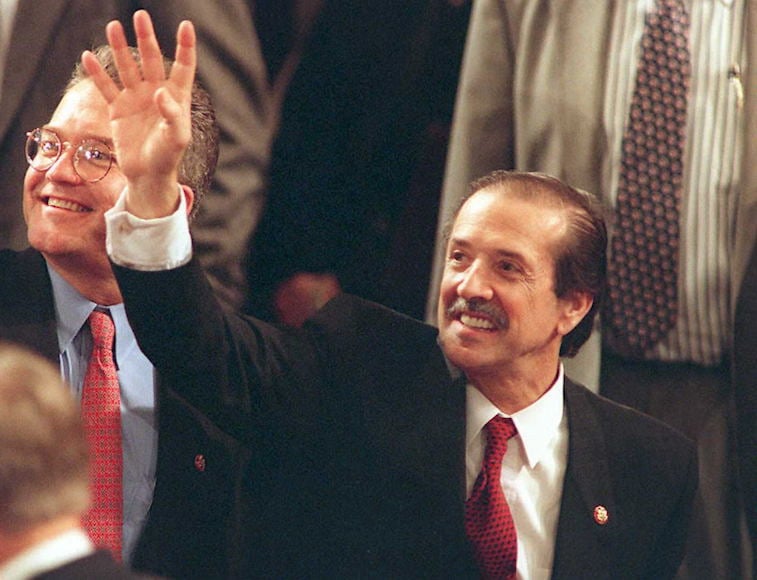 Sonny Bono is best known for being one half of the 1960s hippie pop duo Sonny and Cher. Cher, of course, would go on to be much more successful in the entertainment world, but you might not know that Sonny had a relatively successful career in politics. In the 1980s, Bono ran for mayor of the city of Palm Springs, Calif., and won, serving as mayor from 1988 to 1992.
During his time as mayor, he spearheaded the effort to put on the Palm Springs International Film Festival, which is still held every year in his honor. After running as a Republican for the U.S. Senate in 1992, Bono was elected to the House of Representatives in 1995 as a Republican representative of California. He co-sponsored a House bill extending copyright, and though that didn't pass, a similar bill passed after his death was named the Sonny Bono Copyright Term Extension Act in his memory. Bono is the only member of Congress ever to score a No. 1 single on the Billboard Hot 100.
7. Al Franken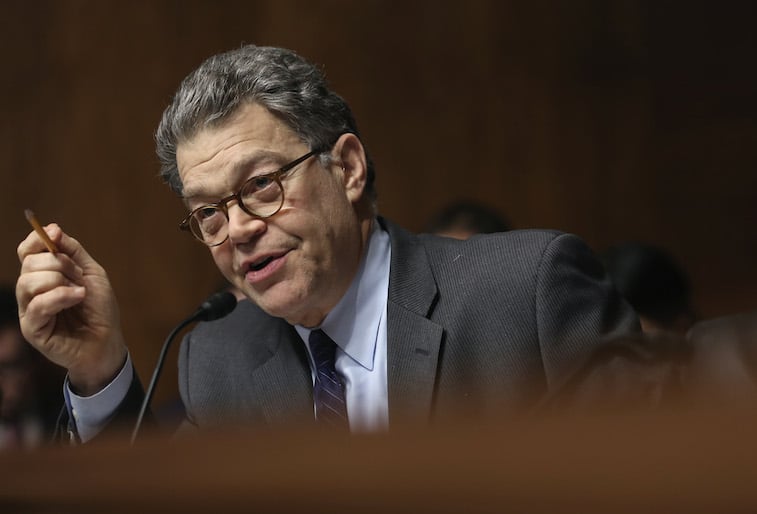 The current junior U.S. senator for Minnesota is best known for being a writer and actor on Saturday Night Live during the 1970s and 1980s, when the sketch comedy show first got its start. Franken was a writer for SNL at the show's inception in 1975. He wrote and performed on the show from 1975 to 1980, then returned from 1985 to 1995.
The Democrat went on to write four political satire books making fun of conservative politics before becoming a senator. He ran for the U.S. Senate in 2008, and after a close race, was sworn in the next year. He was then re-elected to a second term in 2014.
"We all know Al spent some time in comedy," said Minnesota senior Senator Amy Klobuchar when he was sworn in in 2009, per The New York Times, "but during this long campaign he has demonstrated to many people he takes his job seriously and I know he is taking his new job incredibly seriously." That seems to have remained true throughout Franken's time as senator, as he's typically stayed away from the limelight and remained focused on doing his job.
Franken is probably the most successful of all the celebrity politicians on this list — depending on how one feels about Reagan — in terms of having a high approval rating and not leveraging his past as an entertainer in his political work. "He rarely talks to the Washington press corps, has shed his comedic persona and focused on policy, working to be taken seriously," said the Associated Press.
8. Fred Thompson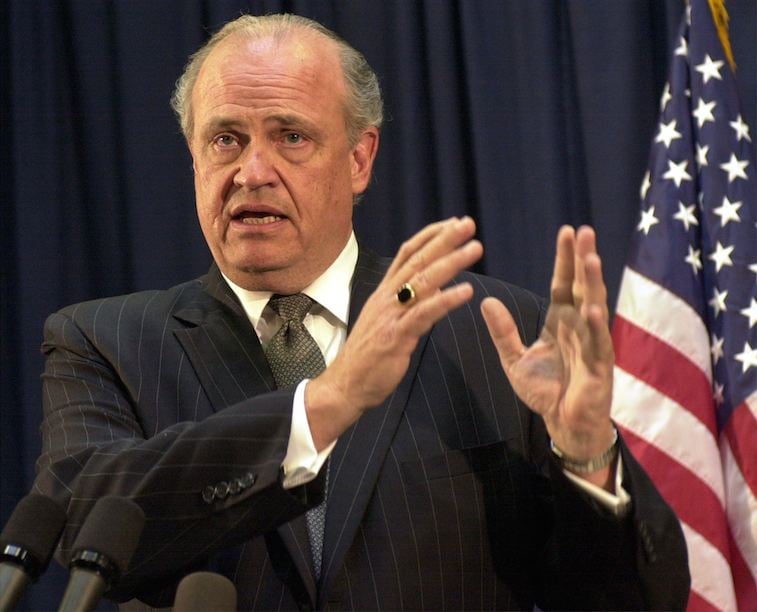 The character actor Fred Thompson is best known for his longtime role on Law & Order, playing District Attorney Arthur Branch for five years, from 2002 to 2007. He has portrayed government figures on a wide variety of movies and TV shows, including the Presidents Ulysses S. Grant (Bury My Heart at Wounded Knee) and the voice of Andrew Jackson (Rachel and Andrew Jackson: A Love Story).
"When Hollywood directors need someone who can personify governmental power, they often turn to [Thompson]," wrote The New York Times in a profile. Thompson served as an attorney in the state of Tennessee, then in 1973 was appointed to a counsel to help investigate the Watergate Scandal. Thompson represented the state of Tennessee in the Senate from 1994 to 2003. He left Law & Order in 2007 in order to pursue a bid for president.
Check out Entertainment Cheat Sheet on Facebook!