8 Festive Books to Get You in the Christmas Spirit
With the holiday season officially underway, there's no shortage of festive movies on TV and Christmas songs on the radio. But if you'd rather get your dose of cheer from a good book, there are plenty of great options to choose from. Here's our list of eight books to get you in the holiday spirit.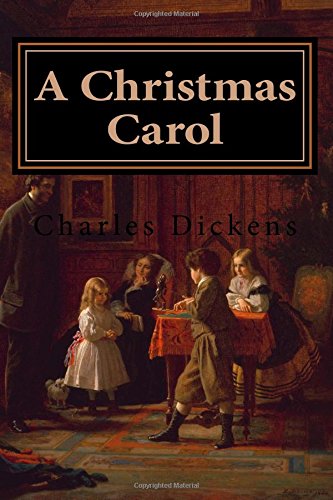 1. A Christmas Carol by Charles Dickens
Over the years, the classic story has been adapted to both to the screen and stage countless times, and chances are you've seen at least a handful of the modern-day movie versions. But there's no better time than the holiday season to get back to the original form and pick up the novella, chronicling the tale of Ebenezer Scrooge and his many revelations following visits from the Ghosts of Christmas Past, Present, and Future.
2. Let It Snow: Three Holiday Romances by John Green, Maureen Johnson, and Lauren Myracle
The authors of YA favorites like The Fault in Our Stars, Shades of London, and Thirteen Plus One team together on this book, which is comprised of three separate but interrelated holiday-themed stories. Johnson wrote the first story, "The Jubilee Express"; Green wrote the second, "A Cheertastic Christmas Miracle"; and Myracle the third, "The Patron Saint of Pigs." The tales follow a group of teenagers who live in the same town and experience a huge snowstorm during the holiday season. In that time, their personal relationships and romances begin to intersect. Not only is it holiday-appropriate, it's also a great time to read it, as the set of stories will soon be turned into a film.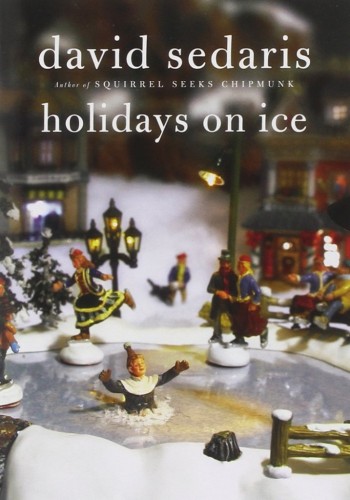 3. Holidays on Ice by David Sedaris
This 1997 collection of essays from Sedaris puts a hilariously dark and satirical spin on various holiday experiences. One of the most popular essays, "Santaland Diaries," recounts Sedaris's time working as an elf at a department store during the holiday season. Another tackles his thoughts on children's Christmas pageants. It's the perfect book to read if you need a break from conventional Christmas tales and would rather get your fill of holiday cheer with a side of some wickedly smart humor.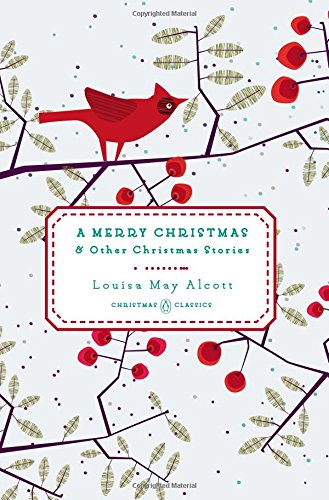 4. A Merry Christmas & Other Christmas Stories by Louisa May Alcott
This collection features five treasured holiday tales from Alcott, from an excerpt from the familiar story of Marmee and her little women to the classic "What Love Can Do," in which the residents of a boarding house come together to make a lovely Christmas for two poor girls. Though the popular stories are insightful depictions of Christmas in 19th-century America, their lessons of generosity and the human spirit resonate today and are sure to get you in the holiday mode in no time.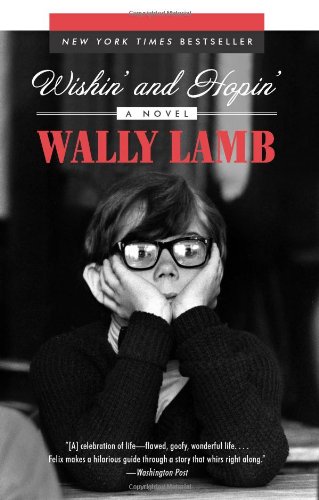 5. Wishin' and Hopin' by Wally Lamb
Lamb's bestselling novel takes place in 1964 and follows the story of 10-year-old Felix Funicello, who is doing his best to navigate fifth grade at Catholic school. He's getting ready for Christmas when the sudden arrivals of a substitute teacher and a feisty Russian student, Zhenya, along with the pending date of the dreaded Christmas pageant, make the holiday season even more exciting. Lifetime adapted the book to the small screen this month for a holiday special starring Molly Ringwald.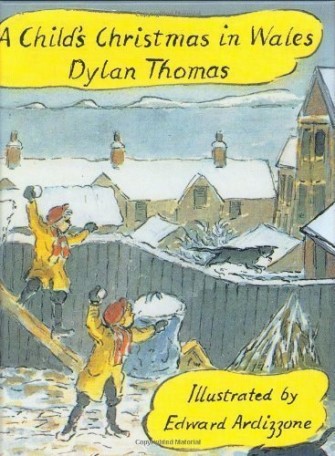 6. A Child's Christmas in Wales by Dylan Thomas
One of the most popular works from the Welsh poet, the story recounts the Christmas experience — including the aunts and uncles, carolers, and useless presents of past holidays — told from the perspective of a young child. To this day, the warm and universal book remains one of the most-loved holiday pieces among all ages. Read it and you may find yourself recalling some of your own favorite past holiday memories.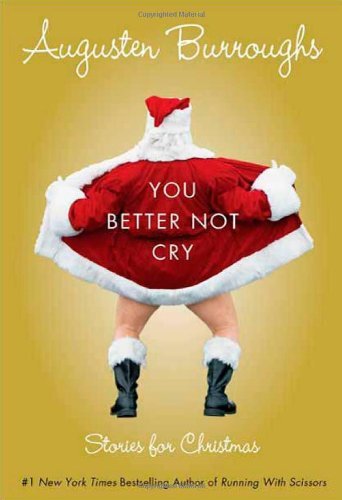 7. You Better Not Cry by Austen Burroughs
The sixth memoir from the author of Running With Scissors consists of a collection of funny and nostalgic autobiographical holiday anecdotes. The book recounts everything from lighthearted experiences (like biting the face off a life-size Saint Nick made of wax as a child) to more serious ones (like a story from his adult life, in which he describes the first holiday after an ex's death that he finally felt ready to celebrate with a tree). The 2009 book proves that every holiday season is different, but all are memorable in their own way.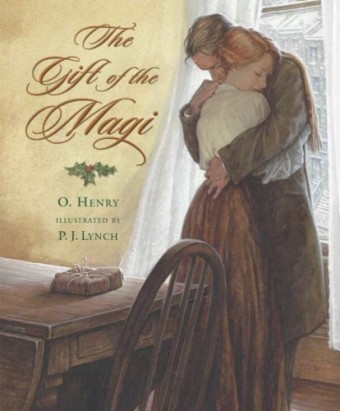 8. The Gift of the Magi by O. Henry
The short story chronicles the lives of a young married couple and how they deal with the challenge of buying secret Christmas gifts for each other with very little money. In a time of shopping madness, the 1950s tale will remind you that there's no better gift than celebrating with people you love. Like A Christmas Carol, the story has also been adapted to screen many times, but nothing will get you in the festive spirit like reading O. Henry's original tale of selflessness and love.
More from Entertainment Cheat Sheet:
Want more great content like this? Sign up here to receive the best of Cheat Sheet delivered daily. No spam; just tailored content straight to your inbox.